[title maintitle="Viva la Mujeres!" subtitle="Celebrating Hispanic and Latina Women"]
While we acknowledge the many phenomenal aspects of Hispanic culture, as we round out Hispanic Heritage Month, we wanted to acknowledge some of the extraordinary Hispanic women (and there are many) that have shaped our lives, inspired us to stand our ground, and encouraged us to take the road less traveled (loudly, intentionally, and fiercely). You are our sheroes.
---
All the world is waiting for you,

And the power you possess,

In your satin tights,

Fighting for your rights,

And the old red, white and blue.
Yes Gil Gadot is spectacular, but we're talking about the original TV Series, Wonder Woman, Lynda Carter. This 5'10" statuesque, brown hair, blue-eyed beauty was an icon for any young girl growing up in the 1970's and 1980's. The magic twirl of her golden lasso, forcing criminals and assailants (most always men…shocker) to be honest was power (though the fact that you need a super power to make men tell the truth is troubling). Before we digress, let's face it, her getup was spectacular. Her golden wrist bands (cue sound effects of bullets bouncing off them with a "pew pew pew" sound), killer boots, and that Wonder Woman crown! We all wanted to be her, or at least emulate the fierceness she exuded. The tiny outfit she sported, well, probably something designed by a man but Carter rocked it and still made it look like she was going to kick ass and take names. And she did.
But did you know Carter was Mexican, Spanish, Irish, and British ? Yep. Her mother left Mexico in search a better life and in Arizona, Carter was born to her two musically gifted Mexican/Spnish mother and her Irish/English father. And we are so grateful she was. Can you imagine any one else playing Wonder Women back then? Blasphemous! And the next time you listen to the 1975 theme song, make sure to pay close attention to the line the background singers sing, "Wonder Woman, get us out from under!" Oppressing women is a little too "American" and its high time we change that. And she's outspoken on Twitter.
[button content="FOLLOW ON TWITTER" color="blue" text="white" url="https://twitter.com/RealLyndaCarter" openin="_blank"]
---
Yes, the artist. Do you know what a true revolutionary she really was? Not only did she create surrealist art, she defied the gender roles and lived life on her terms. She lived her life out loud, but did you know Kahlo suffered from polio when she was a kid? She also was in a terrible bus accident when she was a teenager, resulting in multiple spien fractures, collarbone, ribs, shattered pelvis, broken foot, and dislocated shoulder. She endured 30 operations and her piece The Broken Column is her visual interpretation of the brokenness of her spinal cord and the pain she suffered in her youth.
Did she fall in love with a man (Diego Rivera) who was 1) an artistic genius, 2) she married, divorced, then remarried again, and inevitably divorced so he could marry his fifth wife (yes you read that right, 5 marriages!), 3) and inevitably was the reason for unbearable heartbreak and depression? Yes, but who she loved shaped how she painted and imagined the world. Her devotion to the culture of Mexico and the perception of women changed history. Kahlo is a woman of power, grace, magic, and her art, her story, and what we continue to learn about her and her experiences as a female artist, continue to shape and redefine a woman's place in the world. To this day, when we see anything Frida, it emits a strength all women deserve to have. Frida Kahlo shook the art world with imagery and idealism so few had ever seen before or since, and her legacy made feminism a beautiful form of self-expression. To this day, Kahlo inspires generations of young women unwilling to compromise their dreams and strength to appease, well, anyone who tries to hold them back.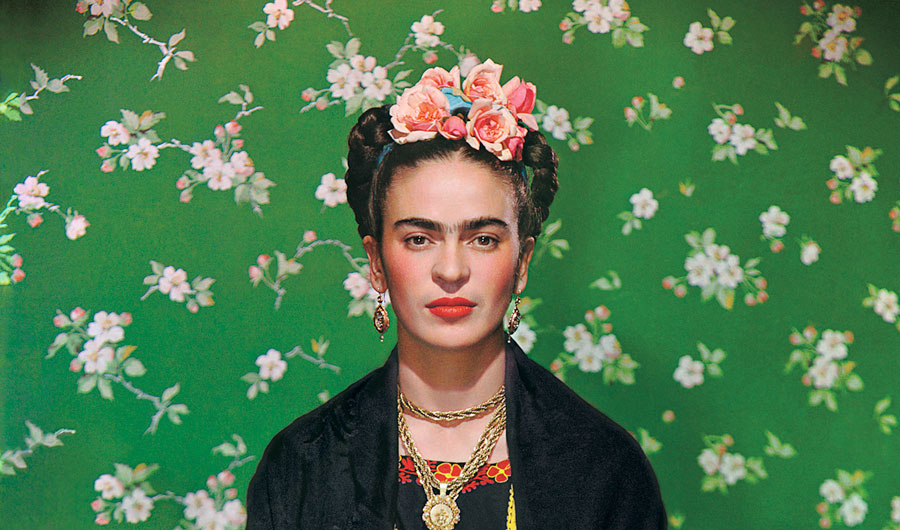 ---
2. Gabriela Fresquez
You haven't heard of her? Don't worry, you will. Gaby is now the host of Telemundo's #Radar2020 and her show dismantles what you think you know about the LatinX community in such a way that by the end of every episode, you will be left enlightened, educated, and damn proud to have any Latin, Chicano or Hispanic blood running through your veins. Having recently moved to Miami in the wake of COVID, Fresquez is literally one of the most courageous, compassionate, and straight up brilliant women I know. Her passion, well-spoken and informative approach to conveying messages  directly relating to the LatinX community surpasses anything else in the media, sprinkled with her undeniable comedic timing making her one Latina you really need to get on board with. #Radar2020 is a political deep dive into everything that impacts the LatinX community. What is the LatinX community you ask? Let's let Fresquez tell you all about it. And when you're done watching, subscribe to the show, and give Telemundo and NBCUniversal's willingness to create a platform everyone else had all but missed an astounding applause. This is the first show where we feel like someone is actually speaking directly to us (and by us I mean me. A white looking, green-eyed Mexican Spanish Irish Brit born in Los Angeles). The tagline of "Not Your Abuela's News Show" summarizes it perfectly. It's a show meant for our generatios (but I hope our parents watch because they have a thing or two to learn about politics and the power of our voices!).
[button content="SUBSCRIBE" color="purple" text="white" url="https://www.youtube.com/playlist?list=PLfRwXXczpCuAoGv6t4rub8qwGbaokb0if" openin="_blank"]
---
Known to the world as AOC, Ocasio-Cortez is our modern day shero. Embodying everything a strong, intelligent, driven, make-no-apologies woman and leader should be, AOC represents what is possible. Leading the charge as an outspoken Congresswoman who refuses to cower to intimidating tactics fueled by far right conservatives in office, she stands for the modern day Latina and her fiery, mindful, witty and grounded stance of how women should be treated and viewed is why she is our hero. It wasn't even two years ago that she was bartending, changing lives of happy drinkers but when the death of father and his not having left a will led to an exhausting legal probate, politics took center stage. Since taking her historic oath of office in 2019, AOC has become the beacon of hope for every LatinX woman in America (and likely around the world).
Her tenacity, willingness to actually fight on behalf of the people she represents is not only refreshing, it's what politicians are supposed to do (yet 90% don't). AOC represents New York's 14th congressional district, which includes parts of The Bronx and Queens. The Bronx, much like parts of Los Angeles, is the epitome of cultural diversity. A Democratic Socialist, AOC believes in the power of the people. Journalist Danieli from Mitú.com says, "That means she advocates for progressive economies that closely resemble Finland and Sweden, not Cuba and Venezuela as her haters claim." AOC has garnered more attention than most any other Congressperson in American history and we are damn proud of her for that.
1. On Day 1, she participated in a climate change protest outside Nancy Pelosi's office.
2. Since then, she's drafted and proposed a Green New Deal, which will basically save the human race. That Green New Deal document is available to the public via Google Docs.
3. She's coining new terms to advance the people's political agenda.
4. During her first month in office, dozens of supportive post-it notes were placed on her nameplate.
5. She interrogated Michael Cohen to the point that he implied Trump may have committed tax and bank fraud.
6. She invited the American people on a tour of her Congressional orientation.
7. She's savvier on social media than any other person in politics.
8. She's always trending on TikTok with youth and new generation voters.
9. She will change the world. For the better.
10. She is, without apology, a political leader FOR the people.
Our hope is she is running this country in the next decade because what she stands for? Is justice, political balance of power, truth, cultural diversity, inclusion, and what America deserves to be. A place where everyone is welcome. AOC is the she-ro our daughters and sons, the LGBTQ community and every fair-minded human being's symbol of hope.
[button content="Congresswoman AOC " color="teal" text="white" url="https://ocasio-cortez.house.gov" openin="_blank"]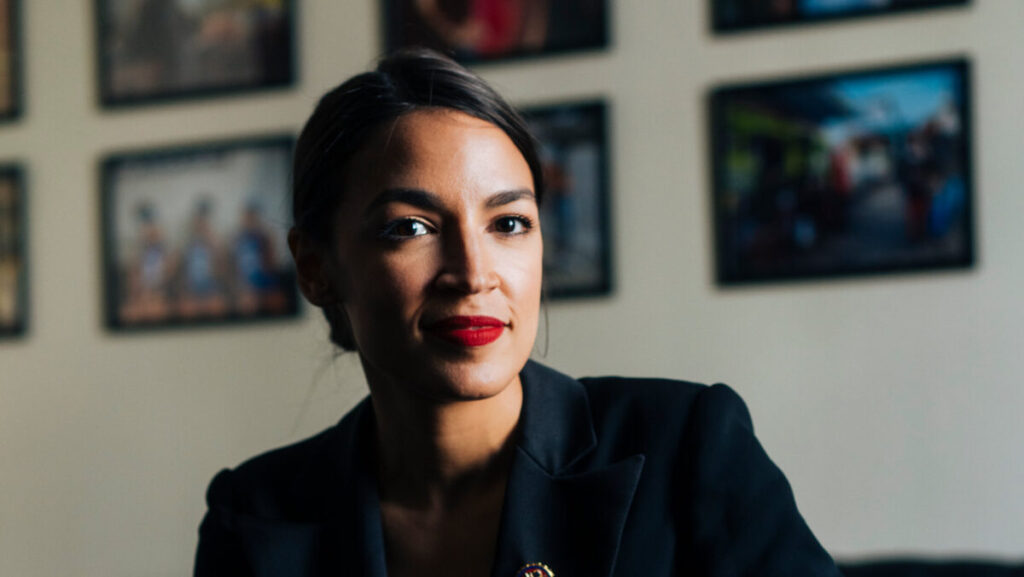 ---