[title maintitle="Healing + Empowerment" subtitle="The properties of Hemp-Derived CBD"]
As the surge of cannabis and its implementation into the mainstream marketplace continues, finding new brands that speak to us and our commitment to health and wellness is paramount to all of our success. So when we joined the Pachamama CBD affiliate program, the brand sent us an amazing starter package consisting of their tinctures and their topicals and we fell instantly in love. Pachamama CBD is a company that was built on the betterment of its founder, Brandon Stump who turned to CBD when he made the choice to abandon a life of drug addiction. It was when he spoke to his brother Ryan when Brandon had officially hit rock bottom that led the Stump Brothers to where they are now.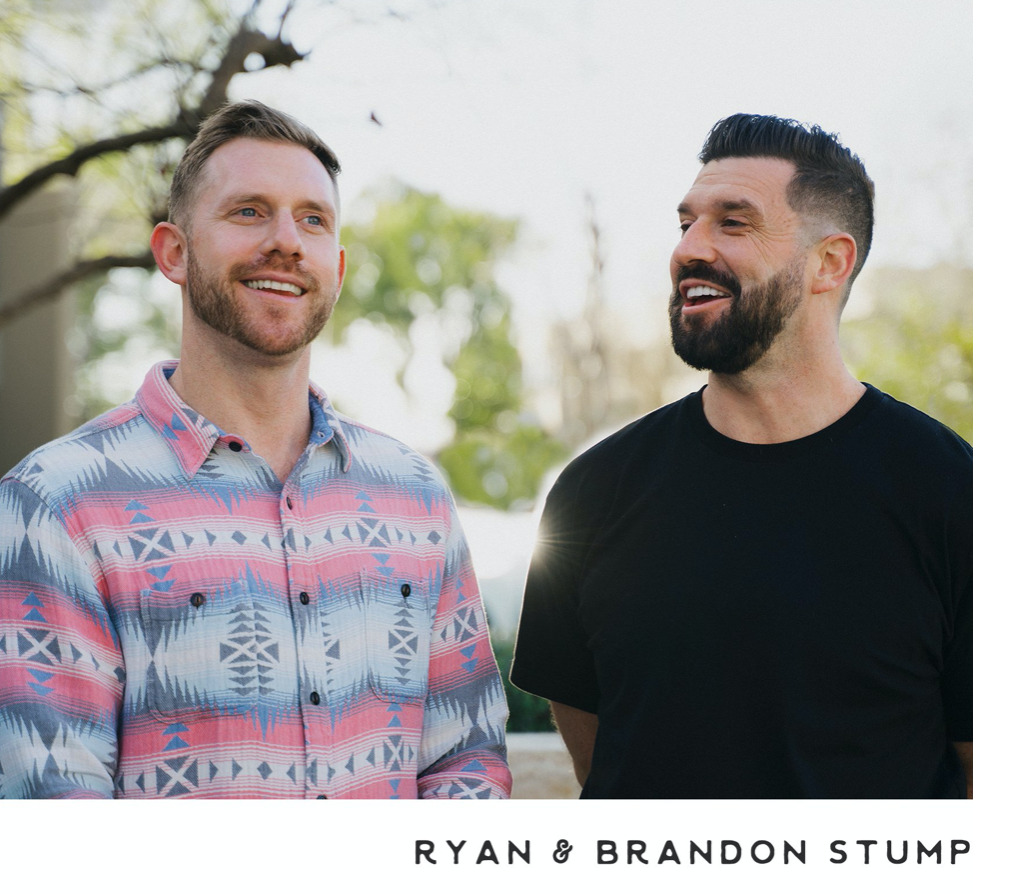 CBD was the catalyst that moved the sobriety needle forward for Stump. Choosing to live a far healthier life implementing healthy habits and a routine that would allow him to have substantial balance, his friends and those who would come around him could see the transformation taking place. That act of living with purpose and intention—clean and sober—led Stump to share his successes with others and eventually, he began working with those who wanted to get their lives together and back on track. Known for his welcoming and oversized compassion and empathetic heart, he and his brother Ryan founded Buckeye Recovery Network (now known in the U.S. as the gold standard for aftercare with more than 20 sober living environments, medical detoxes, and intensive outpatient facilities). The brothers have made it their life mission to work with anyone wanting to find their way back to a life worth living, and to date have affected over 10,0000 lives.
In California and Colorado, Pachamama CBD was born from recovery and has since given life to a product that sets itself apart through tinctures that are infused with herbal components. The gravitation towards CBD began after Brandon tore the ligaments in his ankle and was adamant about not using prescription medication to work through the pain, so he turned to nature which led him to CBD.
Brandon was ecstatic, the product helped him take control of the pain and feel dramatically better over the course of a few weeks. Just like that, his fire for helping others enjoy their life found a new source to burn. Brandon called Ryan one more time to expand their multifaceted team of passionate individuals and create the Pachamama brand.
The product line includes tinctures (ylang ylang basil [create], green tea echinacea [recover], black pepper tumeric [detox], goji cocoa [focus], kava kava valerian [relax], and the natural), topicals (full spectrum athletic rub, pain cream, icy muscle gel, body lotion), broad spectrum CBD, and their new vegan gel caps. They also offer CBD product bundles too at a reasonable price point.
In an interview with Brandon, our curiosities to learn more about the brand, his road to recovery, and the future projects took over. Below is our Q+A.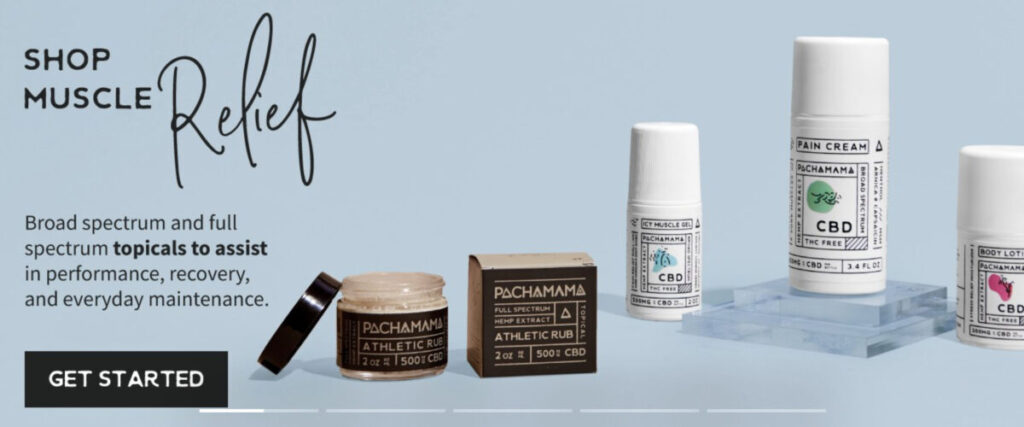 In doing your initial research on the power of CBD in helping with addiction recovery, what properties of cannabis became most intriguing?
My initial research wasn't at all tied to addiction recovery aside from being able to use the powers of CBD as a sober person. I actually have some studies going on right now at my detox facility on how CBD can help with heroin withdrawal.
In a study conducted by the Recovery Research Institute, "This study showed that compared to placebo the non-psychoactive cannabinoid, CBD, was associated with substantially decreased cue-induced craving and anxiety for those with heroin use disorder. Many individuals with opioid use disorders are seeking alternative treatments to curb cravings and reduce anxiety, and many are reluctant to try agonist treatments such as methadone or suboxone."
 With an extensive line of products (the athletic rub is my absolute favorite!) what was the beginning inception of the brand development?
I was initially introduced to CBD by a friend who gave me a topical product. However, after researching CBD's capabilities, I found that the rate at which CBD is absorbed by the body is second-highest when it's taken sublingually. 
That's when we, as Pachamama, started to develop an extensive line of tinctures. We really kicked things off by starting as simple as possible — with our Natural tincture, which is only made with two ingredients: phytocannabinoid-rich hemp extract and MCT oil from coconuts.  
What kind of major brand milestones have you encountered over the last year?
We launched the first-ever tapioca-based vegan gel capsule in the second week of May. It features CBD wrapped in a tapioca shell – a great option for those wanting the great benefits of CBD in an extended-release capsule form. In the beginning of November, we launched our Variety Pack, a single serving of each of our six tinctures, to be able to introduce the life-changing benefits of our award-winning CBD to a larger audience at an inclusive price point.
Amid the pandemic, how has the brand (and you) adapted to the changing environment within your own professional and personal lives?
We immediately made it easier for our retail partners to sell and earn. We created a revenue-sharing program through our website for them. We've also launched brand ambassador campaigns that help our customers get the relief they need through gifting programs. And we recently partnered with a neighborhood taqueria to deliver hot meals to frontline medical workers in downtown Denver. Since March, we have offered 50% OFF for all healthcare and frontline workers as an ongoing initiative.
What messaging do you feel is essential to conveying the heart of Pachamama?
I think it's important to begin with our brand name, Pachamama, which is a Peruvian term for Mother Earth. Our brand name is rooted in the fact that there is not only nature all around us but also within us and we can tap into that by exploring the plants that the Earth provides us with, such as hemp, which has an innate ability to enhance our health and wellness. At Pachamama, we truly believe that tapping into the intrinsic nature within us through plant life is the only way to achieve the holistic or whole-body health and wellness that we all seek. 
What were your greatest challenges in establishing the brand? And, what have been your greatest accomplishments?
One of our biggest challenges comes from the fact that the CBD industry is saturated and highly unregulated which has created a stigma around the legitimacy of CBD for consumers that are seeking a product that really works. The quick rise of interest in CBD has created a space for several brands to come in, cut corners, and make a quick buck off of people looking to use CBD for its therapeutic value. 
Our greatest accomplishment really stems from the fact that the CBD market has been a highly unregulated industry, leaving room for mistakes from a ton of different brands. That's why from our inception, we sought to create pure and potent products and by diligently doing so, we actually acquired something known as a Purity Award. It was given to us by a highly-established non-profit organization, The Clean Label Project™, who found absurd impurities and inconsistencies from the most popular products on the market, but when they tested ours, they actually ended up telling us that our CBD is the cleanest they had ever come across. 
What is on the docket for 2021?
Over the next 6 to 12 months, we will be rolling out our PACHAMAMA CSR initiative that's currently in development. We also plan to launch a range of new broad and full spectrum CBD products. 
What quote keeps you motivated, inspired, and soul happy?
Before my grandpa passed in 2017, he left me with a simple yet prolific one-liner. "Smile and be happy."
What is something consumers would be surprised to know about Pachamama?
At Pachamama CBD, we truly are a family. I view our organization's biggest differentiating factor from any organization out there, any competitor out there, as ultimately our people. There is a significant portion of individuals in our organization that previously utilized drugs and alcohol. They've been able to transform their lives and utilize the good. Wanting to do something to change this world and make it a better place. That is what's contagious. That's what makes us successful. And ultimately, that's what makes us different.