Lucky Brand is doing more than making quality clothing, they're engaging in civic duty and exhibiting kindness and community.
During 2020 and into 2021, the pandemic changed the lives of people everywhere around the world. Through good, awful, uncertain and a steady climb out, those working most closely with patients and the virus were hit hardest. In Los Angeles where death tolls climbed to 24,180 with reported cases reaching 1.24 million people infected, doctors and nurses on the front lines have been the real heroes behind-the-scenes.
And as COVID testing sites became ample, those healthcare workers giving their time to ensure everyone has access to testing and information needed a little boost. In addition to the work communities have done to support the healthcare workers on the frontlines, Lucky Brand stepped in. In 2020, LA County USC Medical Center received 10,000 donated masks from Lucky Brand, that handed them out to staff and patients. That gesture led to LAC and USC reaching out directly to Lucky Brand a few months ago to sponsor a t-shirt for their COVID19 Vaccination Team, which includes nurses, doctors, informatics, facilities, and EVS.
We spoke with Lucky Brand Senior Direction of Brand Marketing, Deanna Bedoya about the tee and their involvement with those amazing front line healthcare workers.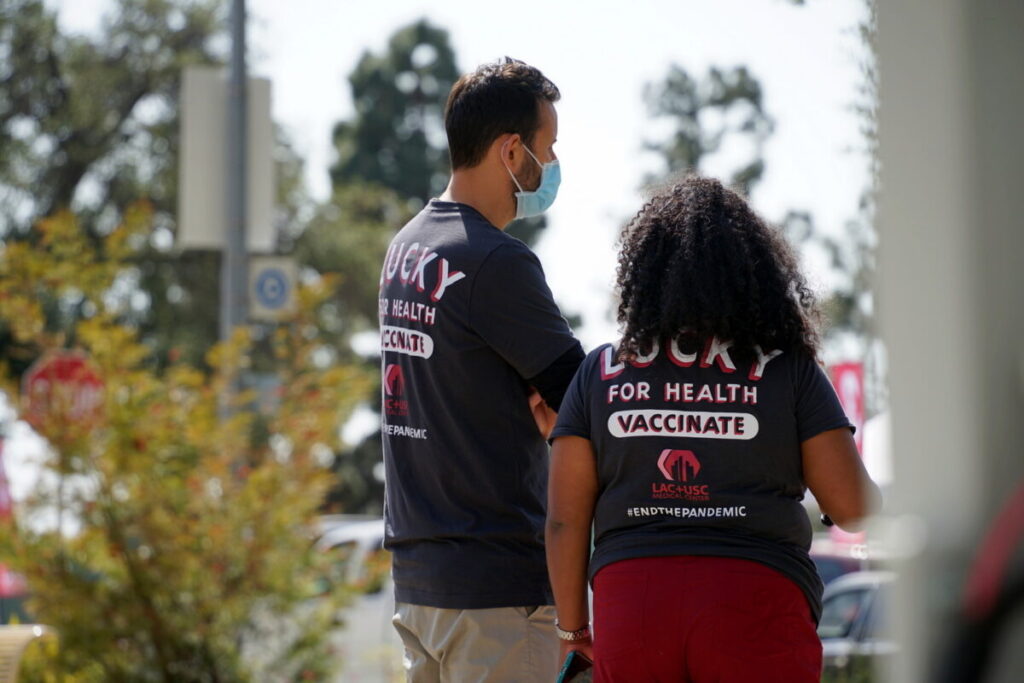 Lucky Brand has become a brand that truly practices the ideology of inclusion, from supporting local artists to now supporting our most critical workers in healthcare. What is the brand's ultimate message to consumers who want to see more brands step up and work within their communities?
At Lucky Brand, giving back to others both locally and national is in our DNA. We have and will continue to support a range of individuals and organizations through charitable partnerships and initiatives. By sharing resources and educational tools through our media channels we hope to encourage others to participate in supporting these initiatives throughout the year.
When USC reached out to you, what were some of their ideas of design, or did they give you full reign?
The medical center is like a college campus where different teams wear jackets or t-shirts with their group name (Primary Care, Anesthesiology, etc). The vaccination clinic took a number of teams to coordinate and roll out, so they were looking for a t-shirt that could unify all the teams, and inspire patients to get vaccinated.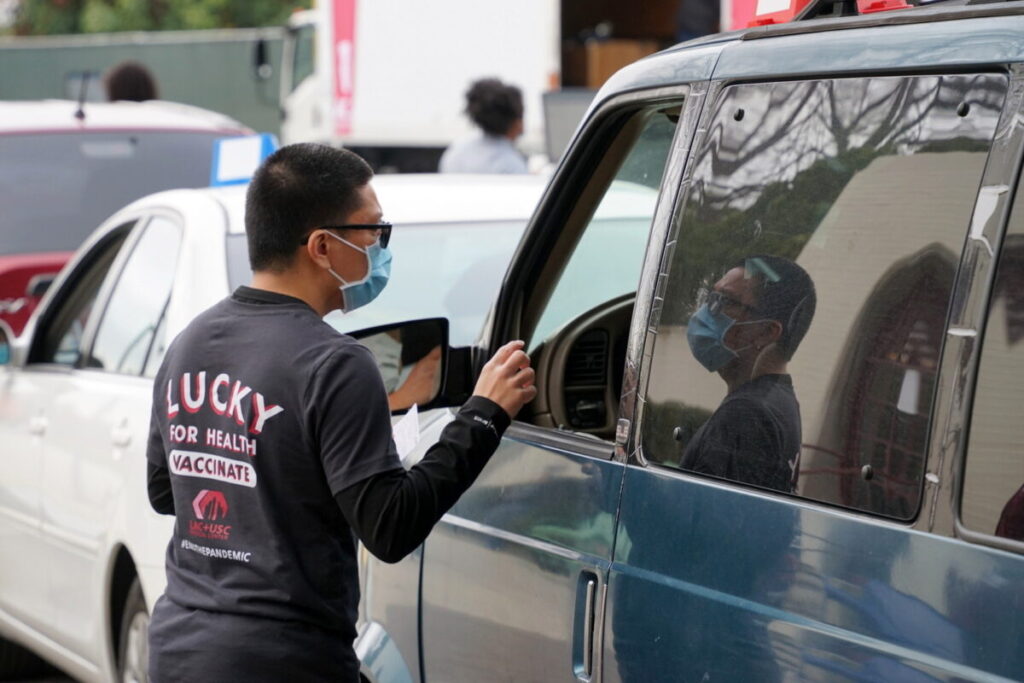 Why is this partnership and sponsorship so important? And how can we continue to thank the medical workers putting their lives on the line every day to ensure our health and safety?
Despite everything happening nationally, and the fatigue this staff has experienced fighting the virus, the doctors who requested the t-shirt were incredibly upbeat. We were so encouraged by their positive spirit during such a trying time. Our team was honored to play a part in putting smiles on their faces.
How did you come up with the finished t-shirts/design?
The vaccination clinic members looked to us for a fun, yet coveted, Lucky-fied version of their Team Logo that would stand out as they sported their t-shirts around the hospital. We wanted to make sure to incorporate their overall vision and think that the final design captured the essence of what they were going for.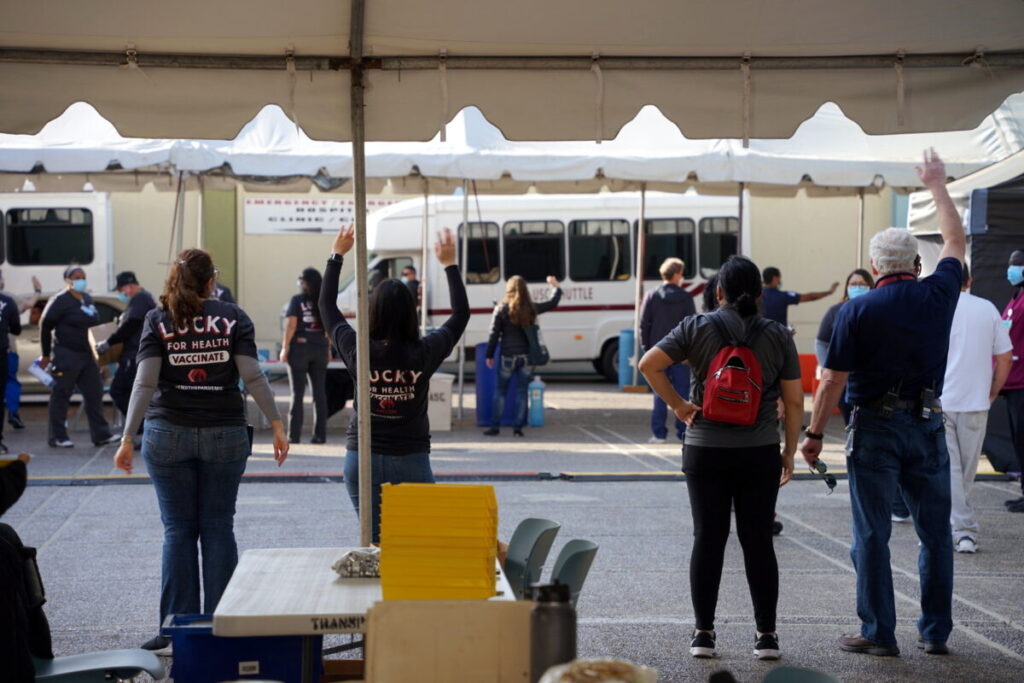 Los Angeles and much of California is steadily regaining a sense of normalcy as theme parks, museums, restaurants, and the like re-open to the public in phases, leading to full capacity. It is a positive direction and one many of us need, but public safety is still paramount so do your part.
Get vaccinated, don't be reckless, and think about the well-being of others. Together we can all create a new, normal, post-pandemic world that exemplifies kindness, courtesy, acceptance, and community.