Amanda Goetz is opening doors and financially empowering women to take control of their lives
In the past five years, the United States has taken the reigns of innovation by leading the charge towards the legalization of medicinal cannabis, and recognizing the health and wellness benefits of CBD.
When we think about a fresh start, our new way of home-bound life suggests we may be in the process of redesigning not just our spaces, but our actual lives. That's when we turn to innovation, bursts of creativity, and ingenuity while simultaneously starting to think about new ways to approach how we live. Looking to women leading the way and opening the doors to financially empower more women is a great springboard to furthering the feminist movement. House of Wise is among those leading the charge in the CBD and cannabis space.
 In the 1940's an ingenious duo came together to form what the world would know as Tupperware. Inventor Earl Tupper and saleswoman Brownie Wise launched the highly acclaimed household brand and the company's name would soon become the most recognized kitchen brand no mom could do without. Wise's business savvy and marketing strategy would be what would set them apart from everyone else, and Tupper's lid, patented in 1945, changed the game for food storage throughout America. The lid's mechanism made it a difficult sell in the beginning and Wise saw an extraordinary opportunity and seized it. In 1951, Tupper hired Wise as his vice president of marketing, an unprecedented position for a woman, says Bob Kealing, author of Life of the Party: The Remarkable Story of How Brownie Wise Built, and Lost, a Tupperware Party Empire. She is the reason what we all know now as Tupperware parties.
Tupperware parties have been successful for decades and subsequently is what inspired the creation of the cannabis and CBD company, House of Wise (named after Brownie Wise). Former Vice President of Marketing for The Knot Worldwide, Amanda Goetz was at the height of her career until the Knot Worldwide was acquired in 2017. That and a flurry of other factors like having three children under the age of five and ending an 11-year marriage led to a career deep dive and a whole lot of self-discovery.
[button content="SHOP HO– USE OF WISE" color="black" text="white" url="https://houseofwise.co/collections" openin="_self"]
In the words of WealthySingleMommy Founder Emma Johnson in an interview with Damon Brown of Inc.com, "It's all about running your life like it is a business, and you have to take risks if you are going to grow.
In the short term, risks are volatile, but in the long term, they usually pay off. I want women to decouple their identity from housework. What they are really passionate about will move the needle towards success."
That is exactly what Amanda Goetz has done with House of Wise that is modeled after the Tupperware business model of empowering women to do more to push their own financial needle forward. I had the opportunity to talk to Goetz in an honest interview about how she took control of her life, her career, and all while raising three children.
houseofwise.com | @house_of_wise
[columns_row width="half"] [column]
[/column] [column]
[/column] [/columns_row]
What prompted your deep dive into creating such an ambitious company?
Three years ago, I had three kids under the age of five, was at the height of my career, The Knot was being acquired, and I was in the middle of a divorce. I had never touched cannabis but turned to it, secretly, out of desperation—and it worked. Removing stigmas and empowering women to take control of their sleep, sex, stress and wealth became my mission.
As I became more educated on the differences of CBD and THC, I started talking to my friends about it and how much it was helping me deal with everything on my plate.
The responses were mixed.
The stigmas still present.
The market was confusing.
The 1:1 convo was necessary.
House of Wise was named in honor of Brownie Wise. She created a feminist movement and empire for Earl Tupper. When she asked for more money and an executive seat, he fired her and sold the company a few months later for $16 million in 1958 and Wise got zero. I came across her story while on a work trip to India in March (right as COVID was starting) and I was spending a lot of time contemplating my place and mission in the world. I was reading about women who helped other women and Wise's story resonated and stuck with me. I knew within a minute that I would call it House of Wise.
What were some of your greatest challenges starting House of Wise, and have been your greatest triumphs thus far (especially this past year)?
COVID. The guilt parents face right now is tremendous and exhausting. We are either neglecting the kids knocks on the door to crank out work or needing to slack on a project to be present for our kids. I try being present and focused on the thing I'm doing and then shut out the other things until a task is complete.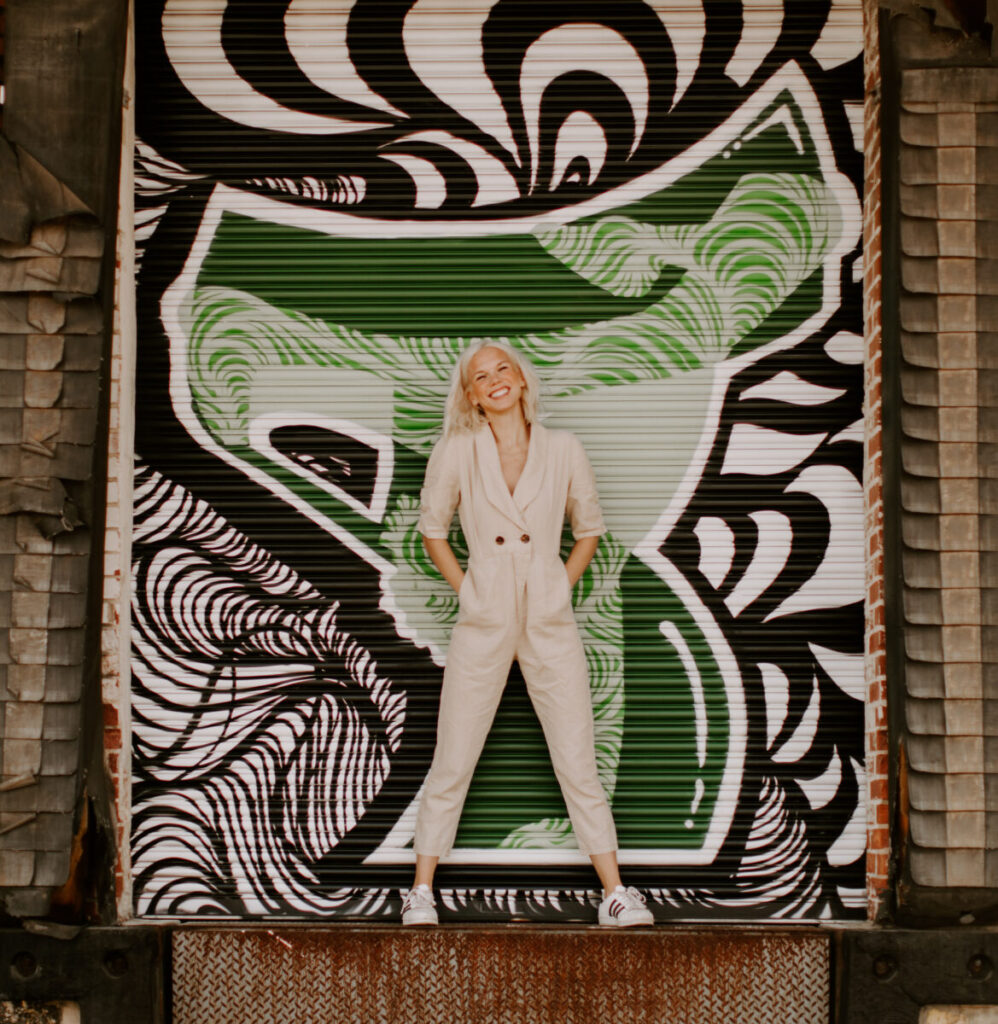 How has CBD and cannabis improved your overall sense of well-being, health, and life as a mom?
I stopped drinking alcohol at night which gives me more energy the next day to do the things that help me, like workout, etc. My brain goes a mile a minute and cannabis helps to slow it down. I need the help. CBD helps me to take the edge off at a time where everything is keeping us on edge.
What quote inspires you on the regular?
"What doesn't kill you makes you stronger" by Kelly Clarkson. I'm super prolific. But seriously, I've been through so much in my life from infertility—to miscarriage—to divorce—to-single motherhood—to failed startup, and more. I've learned to grow through every challenge and come out more self-aware and appreciative of all I can handle.
What do you believe makes House of Wise so impactful to so many women?
I think it's the first time we are acknowledging that we need help, collectively. Most of the stuff we read and see doesn't shed light on the shit we all went through to get to the place where we feel comfortable asking for help. Social media is still a highlight reel of influencers, and House of Wise is built on the fact that we all need help in our lives—and it's available. What I mean by that is help by virtue of offering a supportive group made up of women collectively working towards de-stigmatizing cannabis. And help in the way of empowering these women to see the potential to make money by being a part of that community. Our Slack channel is full of women supporting women. We cheer each other on for job interviews, anniversary moments, and the #FML channel is just a place to share the real shit we deal with, the stuff we sometimes don't let our closest people in on.
How many women are a part of House of Wise as 2020 comes to a close?
We launched on December 1st and I have a one-year goal of getting 500 #wisewomen. We are currently around 150, 10 of which are in California.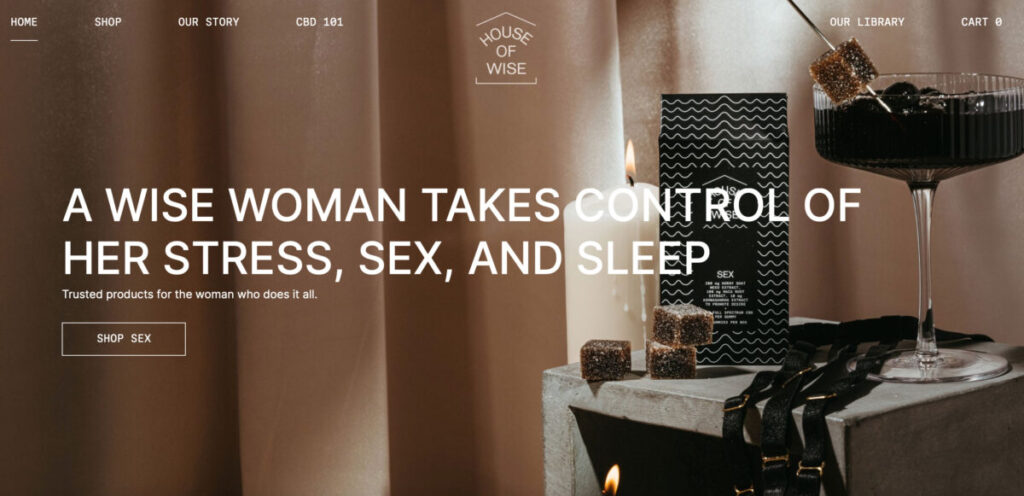 Let's talk about your partnership with the Last Prisoner Project. How did you connect with them and what is your ultimate goal in terms of your partnership?
I discovered Last Prisoner Project as I was studying cannabis legalization and legislation. They are on a mission to free every person from jail on cannabis charges. When COVID hit, and California deemed dispensaries essential, it was something I wanted to look deeper into. What I found is that the racial inequality, especially when it comes to cannabis, is very much present. I can't build a company around making money from cannabis and not help support those in jail for doing the same. After partnering with the Last Prisoner Project, we have earmarked our donations for scholarships for the children of women imprisoned for cannabis.
What do you want women to understand about House of Wise that may not come across on the website?
It's not an MLM [multi-level marketing]. I've been a marketing exec for over 15 years. My goal is to build a company without giving money to Google and Facebook, and instead reward the women who help spread the word and educate their friends and families. Every woman makes $25 to $100 on every product sold. No upfront costs, no recruiting. 
What most affected how you curated your collection?
I've tried a lot of CBD, and many were not reliable. Some left me groggy or too sleepy in the middle of the day. 
What cultivators do you work with to develop your line of gummies and tinctures?
We work with a farm outside of Denver where the hemp is grown in-house. 

How has your life changed this last year, and how have you adapted to the ever-growing situation we're all facing?
I went from living in New York City leading marketing at The Knot, seeing friends, and dating to now living in Charlotte, North Carolina. I'm hunkered down with my kids, waiting out COVID, helping them navigate homeschool, and launching this company in tandem. It's a lot, but I feel energized by this mission every day so it doesn't feel like work. 
How has having the kids at home and working from home been?
Exhausting. You don't get breaks. But I do feel like my kids are getting a better appreciation for all I do. They have started to help more and give me space when I need it. We are all learning how to communicate our needs and boundaries better now that we are together 24/7. 
What shows have you secretly binge-watched?
I don't have a ton of TV time, but I love The Bachelor and Mandalorian.
Tell us something readers would be surprised to know about you and House of Wise?
About me? That's hard because I'm an open book, but maybe the fact that I love to make people laugh. I am very silly the majority of the time. That's probably the only side of me I tame down for work. About House of Wise? My investors are some of the most badass women around, and I'm so thankful for them supporting me along this journey. Oh, and our sex gummies work … partner optional!
For more information: House of Wise | H.O.W. Instagram
This story, Healthy, Wealthy Wise, was originally published in Sensi Magazine and has been republished here with permission.