World-renowned photographer Estevan Oriol x Dickies Launch Capsule Collection celebrating West Coast street culture with styles that honor lowrider community
Photos courtesy of Estevan Oriol + Dickies
[dropcap letter="T"]his summer, Angelenos were treated to a night celebrating urban culture, timeless iconic streetwear, and our west coast lowrider community with LA photographer, filmmaker and creative director,
Estevan Oriol
. Oriol is known for his exquisite eye as he captures life in Los Angeles in a way few ever get to experience. His creative lens showcases urban life, emphasizing the complexity and beauty of Chicanos in LA.
Dickies, the world's leading workwear brand, and Oriol announced the launch of the Estevan Oriol x Dickies capsule collection. Oriol's iconic representation of Los Angeles—with all its glamour and grit—has cemented his status as a West Coast legend and paved the way for new generations of street artists.
The evening was held at the iconic Pink Motel & Cadillac Jack's Diner in Van Nuys. The hotel has been the famous backdrop for a plethora of films including Drive, Honey Boy, House of Sand and Fog, and the female badasses of wrestling TV series, GLOW. As we checked in, we were greeted by a gorgeous collection of vintage cars, the lowrider community that take such good care of them, the scent of food trucks, and a setup of the new Dickies collaboration with Oriol himself.
The clothes have the true spirit of LA culture and really celebrate the life many of us native Angelenos knew in the late 1980s and 90s. Made with that Dickies spirit of longevity and utility, the entire collection boasts original apparel, Oriol's signature quotes, and an air of street art integration. The collection combines Dickies' classic workwear styles with Oriol's signature urban flair and consists of 12 pieces in total, with prices ranging from $80-$150.
In support of the partnership, Dickies will also release never-before-seen photo and video content from Oriol featuring iconic Dickies pieces across its website and social media footprint. During the launch event, guests were treated to skaters strutting their skills in the vacant, Dickies/Oriol branded, drained pool, frescas and margaritas, tacos, churros, and an evening of epic DJ'ing and live musical performances.
It was a gathering of artists, workers, and Angelenos—and the vibe emitted was one of pure love for the city, for the culture, and for the heart of Chicano living. Having it take place at the historic Pink Motel was apropos and helped set the stage for a throwback evening consisting of everything truly great about LA life. – Dawn Garcia
[columns_row width="half"] [column]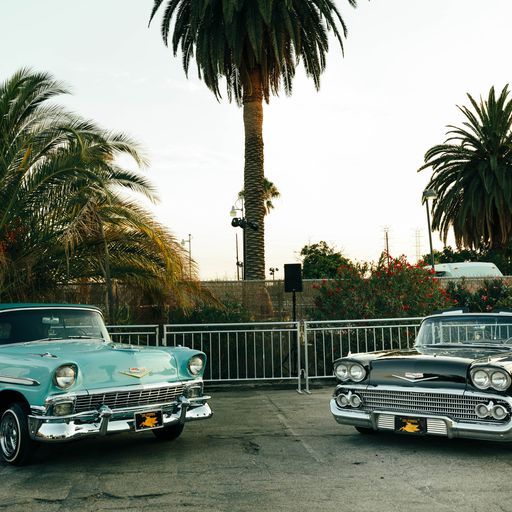 [/column] [column]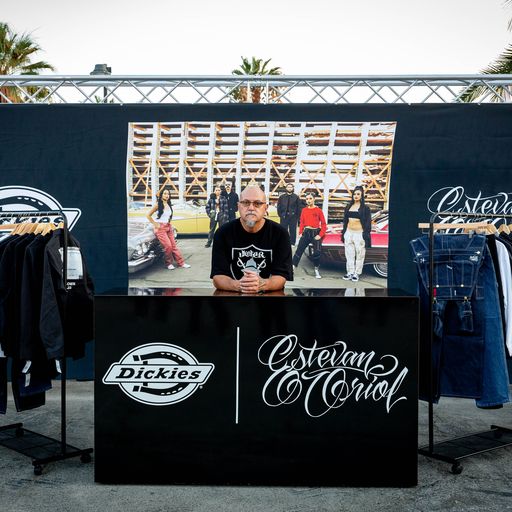 [/column] [/columns_row]
"From working with the biggest names in '90s hip-hop and capturing pivotal moments in the city's history, we were draw to Estevan's hustle and his love for Los Angeles which helped him forge a path all his own while staying true to his roots," said Sarah Crockett, Global Chief Marketing Officer, Dickies.
We're honored to have been able to immortalize in this collection Estevan's deep ties to Chicano lowriding and the real moments he's captured while telling the story of the City of Angels over the last 25 years."
The Estevan Oriol x Dickies collection available for purchase today at dickies.com includes:
Estevan Oriol x Dickies Original 874 Twill Work Pants
Estevan Oriol x Dickies Indigo Denim Bib Overalls
Estevan Oriol x Dickies LA Nights Long Sleeve T-Shirt
[columns_row width="third"] [column]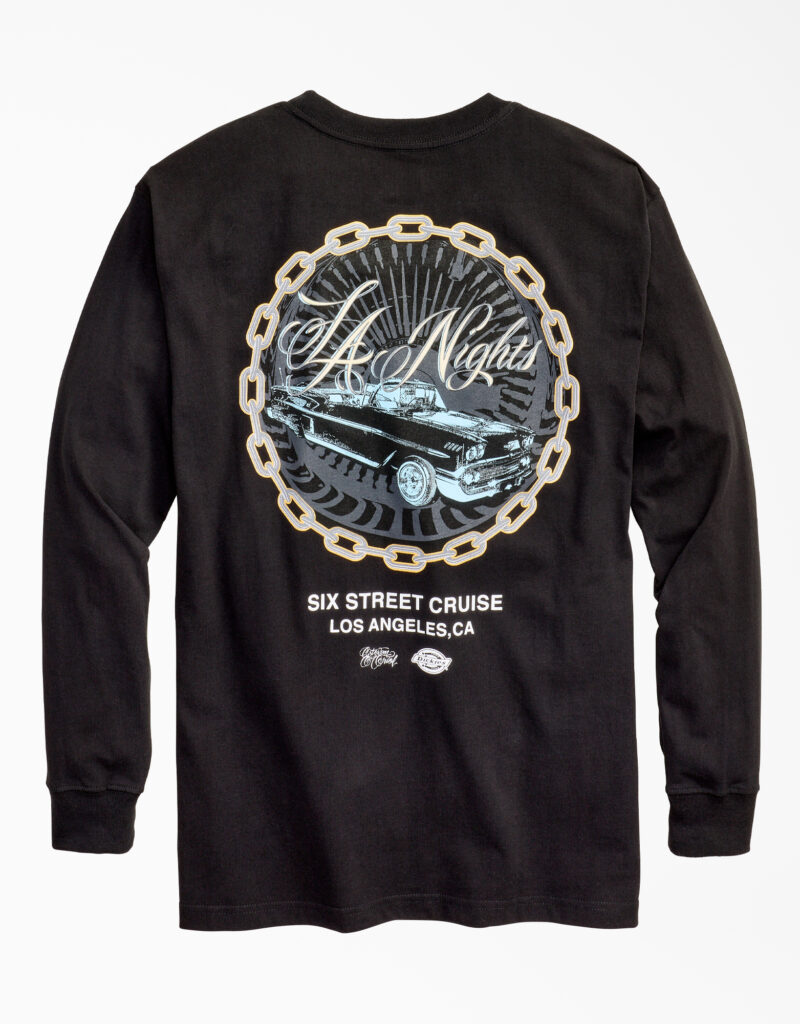 [/column] [column]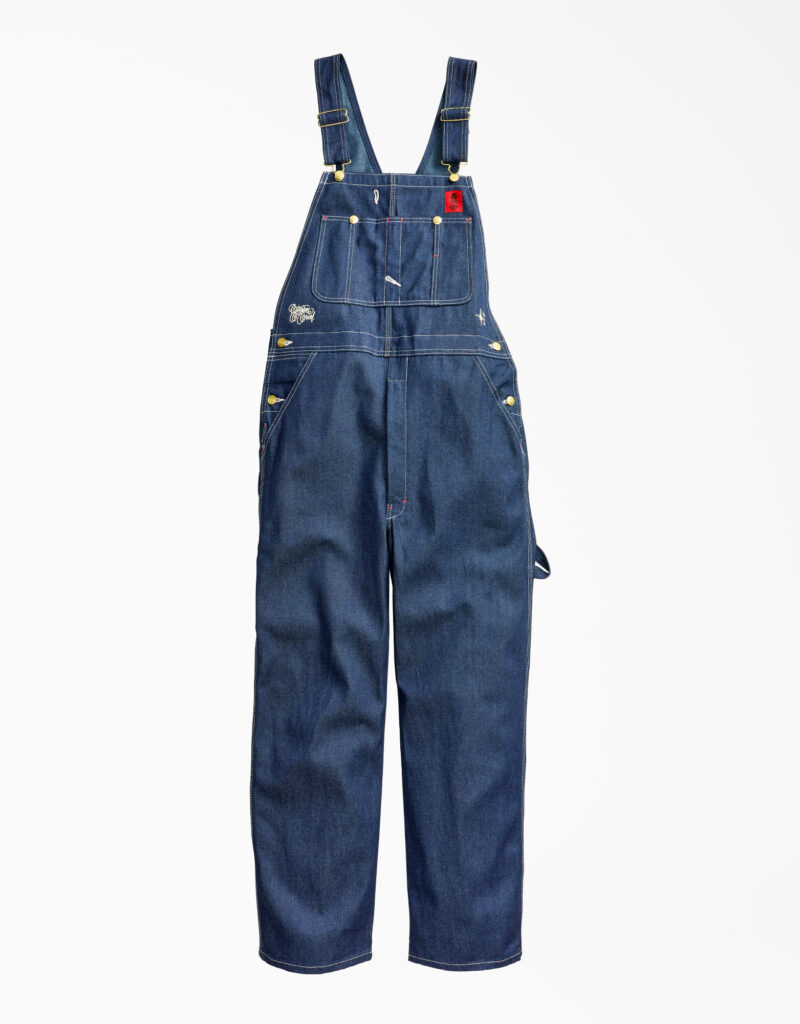 [/column] [column]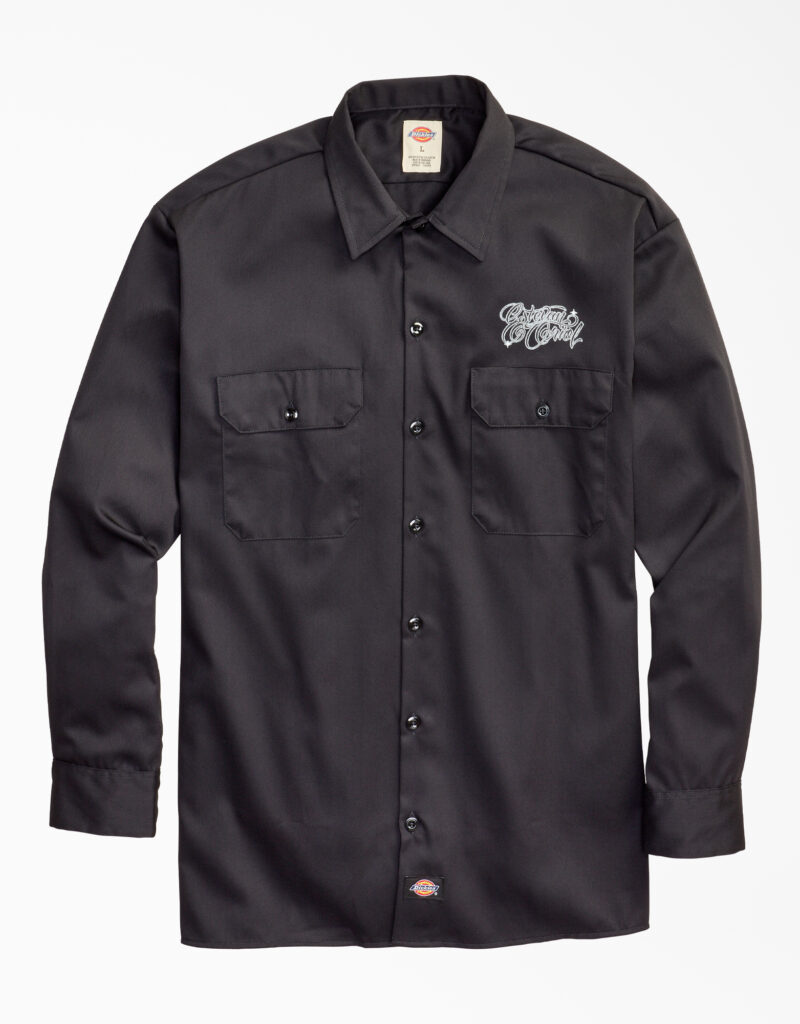 [/column] [/columns_row]
"Dickies has always been a trusted staple for workers and the artistic communities that have been traditionally overlooked by the fashion world," said Estevan Oriol.
Designing this collection was a labor of love because we're recognizing the cultural impact of the outsiders, the makers and all the people who know what it means to ride low and slow."
To celebrate the newfound partnership, Dickies and Oriol will launch their inaugural capsule collection with an invitation-only, private event hosted in Los Angeles, California.
For more information on Dickies, follow the brand on Instagram and TikTok @dickies and visit the brand's website Dickies.com. For more information on Estevan Oriol, follow him on Instagram @estevanoriol and visit his website EstevanOriol.com.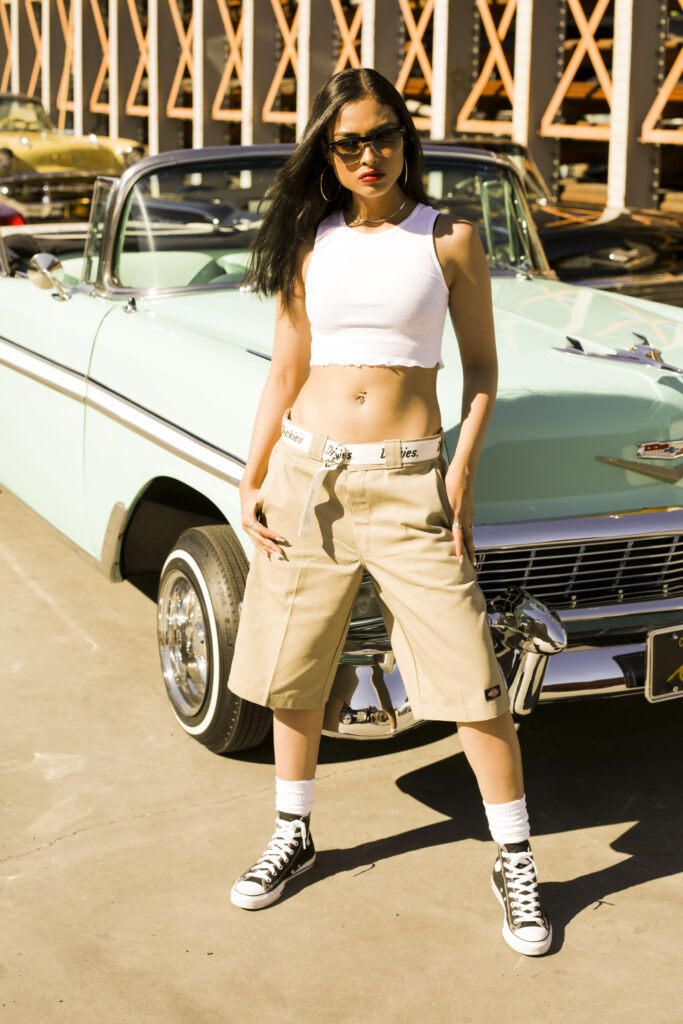 About the Dickies Brand
Founded in 1922 in Fort Worth, Texas, Dickies has stood alongside generations of proud workers, equipping them with the rugged, durable workwear that has enabled them to make and shape our world. A brand of VF Corporation, Dickies has grown to represent a global community of people who have taken inspiration from the traditional world of work and made it their own. For 100 years and available in over 100 countries, what began as a humble workwear company has grown into a worldwide force, weaving together cultural movements with a rigorous commitment to straightforward style and long-lasting ingenuity. For more information, please visit dickies.com.
About Estevan Oriol
Estevan Oriol is an internationally celebrated professional photographer, director, and urban lifestyle entrepreneur. His extensive portfolio juxtaposes the glamorous and gritty planes of LA culture, featuring portraits of famous athletes, artists, celebrities, and musicians as well as Latino, urban, gang, and tattoo culture lifestyles.