Sadie & the Blue Eyed Devils
I'm a big fan of music that surprises me and the first time I learned of Sadie & The Blue Eyed Devils, I knew I was about to experience an entirely different sound. And it didn't disappoint. Since then, I have become a BIG fan so it's no surprise how excited I was to have them in the studio playing live for me and all of my listeners and viewers! With an interview and glimpse into what inspired the songs played in the studio, all I can say is – this band is all heart. Seriously. Beautiful, open, willing, and authentic.
Stay tuned for future performance at ATOD Magazine Events + PLEASE visit their website for ALL of their scheduled performances!! They will make you fall in love … guaranteed!
First, let's take a look at how they describe themselves: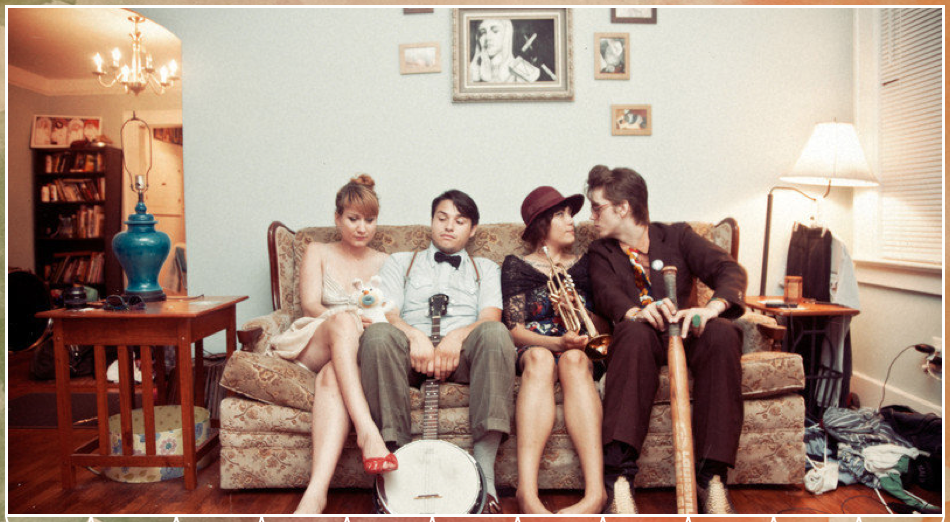 Picture yourself on a trip down the l.a. river on a raft made of cracked thrift store LPs, smirking up at a smog-stained sky with violets to your nose, blood under your fingernails and gypsy ghosts murmuring to your heart.
Yes, I would have to say THAT is definitely Sadie & the Blue Eyed Devils. I want to thank Sadie, Jazzmin, Awwwwnders, and Andrew for coming in and sharing a bit of their souls with the rest of us. The music, as you'll see and hear, was incredible!
Now, Meet the Band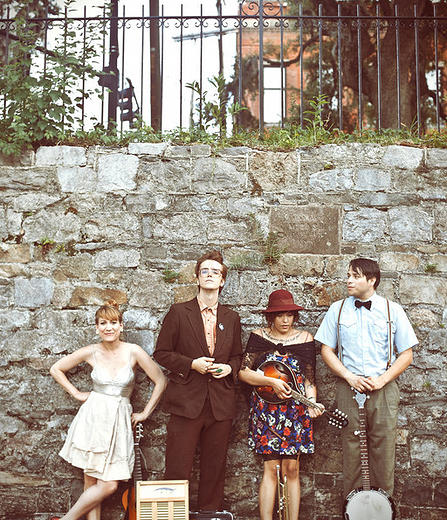 Sadie Coultas- vocals, ukulele, banjo, and electric guitar
Jazzmin Gutierrez- trumpet, washboard, tambourine, mandolin
Awwwwnders LaSource- drums [using Soultone cymbals] , harmonica,
Andrew Narvaez- bass, cowbell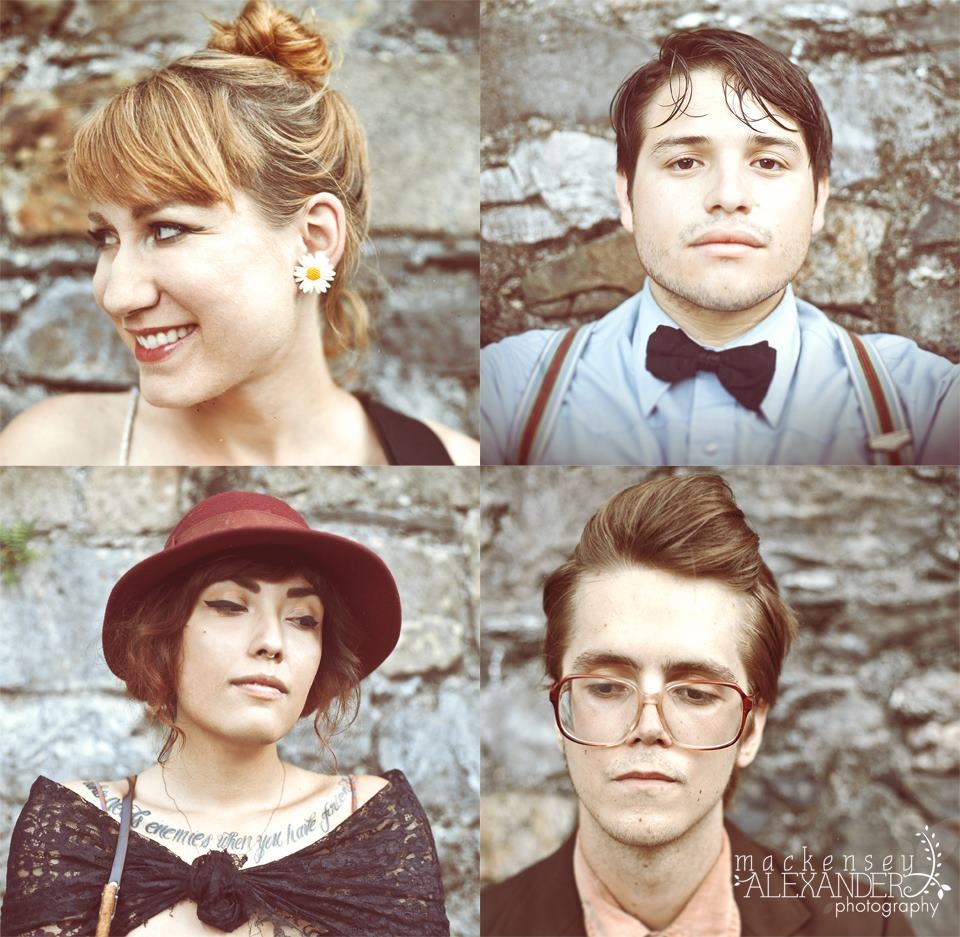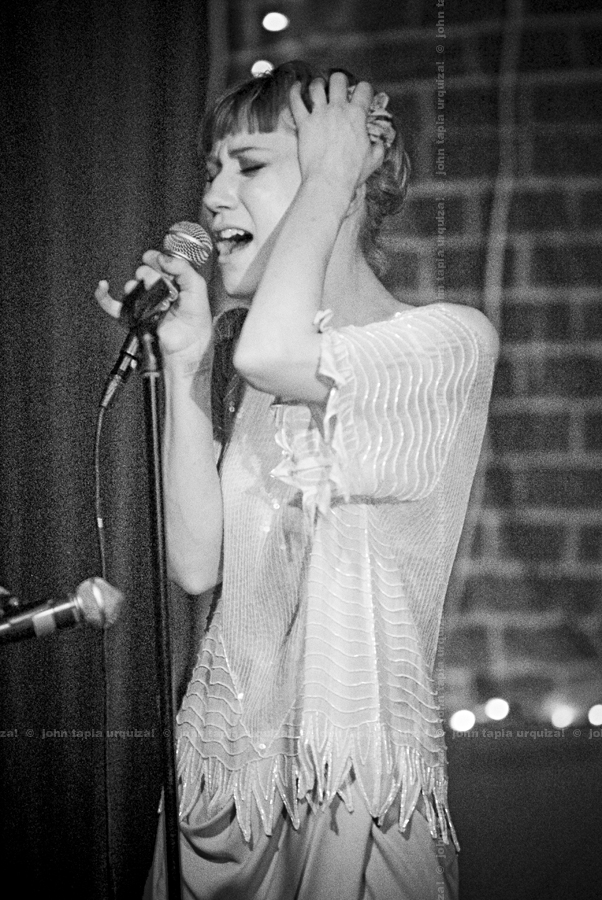 Thanks to Sadie, Jasmine, Aunders, and Andrew for coming in to play on ATOD Radio and for being so open and honest and inviting us all into your beautiful world of music! Thanks for being such unique individuals and being fearless in being YOU!