A Taste of Dawn PRESENTS – Eat. Drink. WRITE. A Writing Workshop of the Senses |  Summer 2013
July 27th – August 3rd
"Words are powerful. If I say I sat on the beach – fine. Were I to say I rested my languid body into the fragmented grains beneath me now embracing my frame like a mother embraces her child, the particles of sand sifting against my flesh, the salted air penetrating my senses while the tiny sandpiper playfully scurry for food … Well, I'm guessing the second one is more impacting." – Dawn Garcia
Welcome to the 1st Ever ATOD Writing Workshop Coming in Summer 2013!
Come join Esteemed Writer, Screenwriter, and Editor, Dawn Garcia of "A Taste of Dawn: ATOD Magazine" for a Writing and Creative Workshop like nothing you've ever experienced. This year, once settled on the perfect location, we will explore every element of writing and expression in an intimate, supportive, and open environment that is instrumental in self-expression. Having been a student of Workshops herself in the 1990's (including Francis Ford Coppola's Zoetrope All-Story Workshop in Belize), Dawn's passion for words, her encouraging demeanor to work with other writers – aspiring or professional – to give everyone an opportunity to tap into their true "writing" voice, is what sets this Workshop apart.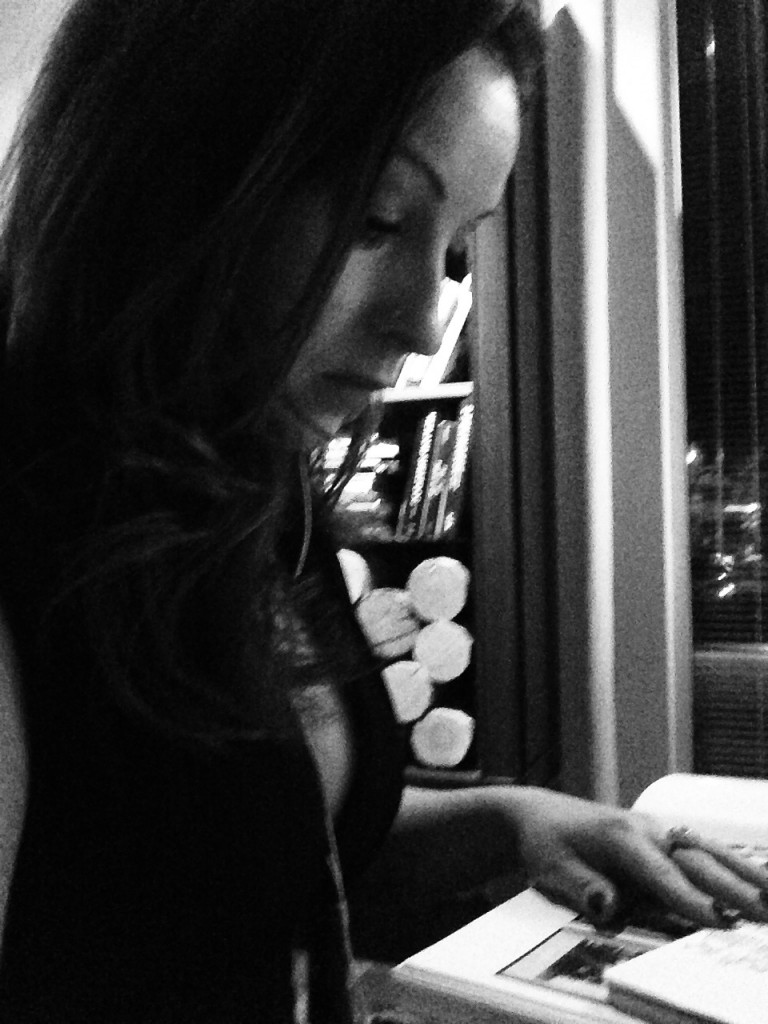 "In utilizing all 5 of yours senses, the goal of this Writing Workshop called "Drink. Eat. WRITE." is about acknowledging where each of us are in the creative process and finding the rhythm, authenticity, and depth within each writer. Wherever you are as a writer or artist, learning to understand how to strip away preconceived ideas, not get too caught up in classical training or the confining realms of standard education, and being open to finding the untapped approach to delivering that idea, message, or story trapped inside of you is crucial. Writing is about finding your voice. It's about exploring your passions. For one week, we will dwell in the most colorful, warm, beautiful regions. We will write, explore, live, spend every day awakening every one of our senses together, learn how to observe everything around us, and then spend every evening taking in the local area.  This will be focused and inspiring and I can't wait to share it with each of you."
– Dawn Garcia
Participation is limited to ten students to ensure optimal individual attention and a truly unique array of perspectives. Each day features intensive, small group workshops 3 hours the first part of the day, breaking for lunch, only to continue with 2 more hours of pure inspiration before indulging in the culture and evening's events. Every evening varies but regardless of what is happening, our day concludes with prestigious cuisine, glorious entertainment, or basking in the travel savant's dream.
What's Included
5 full days of Exploring Your Creativity, honing your craft, finding an entirely new way of approaching writing with the hands on Guidance of Screenwriter | Writer | Editor, Dawn Garcia
A Travel experience that will be not only exquisite in taste and planning but unlike anything you've ever experienced before
Peace of mind you are going to experience divine environments and true inspiration.
7 night's lodging
7 breakfasts, 4 lunches, 5 dinners
Visit to a prestigious vineyard for a wine tasting and tour
Expert, friendly guides with insider local knowledge
A Day exploring ALL of your Senses
Beach Day
Last night farewell event that will leave your senses enlivened.
Group arrival and departure shuttles
All shuttles listed in the above itinerary
Arrival Sat July 27
Afternoon arrival to settle in. There will be a delicious welcome meal at our base to meet, relax, and enjoy before the introduction to the program for the week over a bold glass of wine.
(Dinner Included)
Sun July 28
9am– 12pm writing workshop
Break for a light lunch
1 – 3pm writing workshop
Evening Events (TBD)
(Breakfast + Lunch INCLUDED. Dinner NOT included)
Mon July 29
9am – 12pm writing workshop
Break for a light lunch
1 – 3pm writing workshop
Evening Events – TBD  (Breakfast + Lunch + Dinner INCLUDED)
Tues July 30
A Day of exploring our Senses – Experiential Workshop
(Breakfast + Dinner INCLUDED, Lunch NOT Included.)
Wed July 31
9am – 12pm writing workshop
Break for a light lunch
1 – 3pm writing workshop
Evening out – Location TBD
(Breakfast + Lunch INCLUDED, Dinner NOT Included)
Thurs Aug 1
9am – 12pm writing workshop
Break for a light lunch
1 – 3pm writing workshop
Evening out – Location TBD
(Breakfast + Lunch INCLUDED, Dinner NOT Included)
Friday Aug 2
9am – 12pm writing workshop
Break for a light lunch – 2 hours of shopping and exploration
3 – 5pm writing workshop
Last night dinner and party – this will be an evening of complete inspiration.
(Breakfast + Dinner Included)
Saturday Aug 3
Free day to just explore …
(Breakfast Included)
The Workshop
Participation is limited to nine students to ensure the optimal balance of individual attention and a breadth of perspectives. Each day features focused, small group workshops with Dawn Garcia, guided writing exercises, and private writing time. Each day concludes with student and instructor readings, and a plethora of activities giving you total indulgence in the amenities in one of the most beautiful locations in the world.
Activities
TBD

Accommodations and Meals – All of the details and location TBD
Due to unforseen circumstances, the Workshop;s destination is currently being decided.
Dawn Garcia
Dawn Garcia has written since she could put pen to paper. Though she started in the film world as a Makeup Artist, she always had a passion for words. While she has been in every creative environment, her passion is to live life in the BIGGEST possible way, enjoying every moment along the way. She channels her passions through writing, branding, and creating authentic products. She'd be the first to admit she really never imagined she would become a writer by profession but writing has always been a part of her life. After a cumulative 18 years in film and entertainment, 5 years in Advertising, a spontaneous visit to the Wine Country, and an even more impromptu meeting with Francis Ford Coppola, an entirely new world opened up to her. She wrote her first piece of fiction in 1998 and from then on, it was clear what she was meant to do. One of the most valuable things she learned from Francis Ford Coppola was in something he said:
"Never let anyone dictate why you create. Do it because you love it".
As fate would have it, she does. Born in Santa Monica, California, Dawn has spent her entire life drawn to film, literature, and the arts. She loves anything that brings humanity together. And yes, she is tenacious. Her passion: Food, Wine, Travel, Art, Film, LIFE.
Dawn was destined to explore the world of words. "What's the point in having a voice if you never use it?" – she answers when asked why she writes. A woman with a purpose, the idea that nothing is impossible and words can be a worthy opponent, she believes that every experience deserves it's own story and that somehow, maybe, her words, will leave this world a bit more beautiful than when she found it.
A published writer, Dawn continues to work on a variety of writing projects spanning the gamut. She is the successful Founder | Editor of ATOD Magazine: A Taste of Dawn™ and the Radio Host of A Taste of Dawn™ RADIO (ATOD RADIO™)  She has a loyal following and believes powerful content ensures success. Dawn Is also currently working with William Morris Endeavor as a screenwriter and Food Personality. Writing isn't a mere hobby for her, it's what she is passionate about it and what pulses through her veins. She resides in Southern California with her daughter.
var _gaq = _gaq || []; _gaq.push(['_setAccount', 'UA-35021890-1']); _gaq.push(['_setDomainName', 'atodmagazine.com']); _gaq.push(['_setAllowLinker', true]); _gaq.push(['_trackPageview']);
(function() { var ga = document.createElement('script'); ga.type = 'text/javascript'; ga.async = true; ga.src = ('https:' == document.location.protocol ? 'https://' : 'http://') + 'stats.g.doubleclick.net/dc.js'; var s = document.getElementsByTagName('script')[0]; s.parentNode.insertBefore(ga, s); })();