Soulful and Endearing, Shana Halligan Takes Flight
by Dawn Garcia | Photographs by Clarence Alford
shana halligan | iTunes | Facebook | Twitter
Imagine a voice that stirs the very essence of song, incites so much emotion with a single note, embodies strength, sensuality, and sweetness, and writes some of the most exquisite songs I've ever heard. That is Shana Halligan. Introduced to her music 4 years ago, the minute I heard her I knew she was someone entirely authentic.
Shana is one of the most recognizable voices in the industry. The sensual whisper, the striking range, the fierce power, and above all – that undeniable ability to sing alongside anyone. Literally. Anyone. And she has. She has paired up with some incredible artists and finds a way to transform a melody into one that takes hold of you. Known for being the front woman behind the incredibly popular global band, Bitter:Sweet, Shana has now extended her reach and is working on her first solo album, Paper Butterflies. I had the pleasure of meeting Shana for the first time when I invited her and the fellas to perform on my Radio Show, "A Taste of Dawn RADIO". Thanks to Harold Cane and Carol Sue at Ocean Park Music Group, it was one of my favorite shows. You can watch the LIVE performance, HERE. Her accomplishments as a musician are unending and will no doubt continue to be among the most notable in the Industry. She really is, without sounding remotely biased, one of the most talented singers and yet the most Non-Diva I've ever met. Shana is – deep to her core – a very kind and sweet person. Her music gives her the freedom to explore every inward emotion, giving the fearless freedom to every sensual undertone, each welcomed curiosity, remedy any unsettled frustration, and as a result the music that just flows out of her is like nothing anyone else can mirror. She's an original.
I remember when she came into the studio to sing with her band consisting of stand-up bassman Nick Rosen, Guitarist Patrick Bailey, and percussionist Davey Chegwidden. I was so excited knowing she would be performing live. I have to paint the scene as if in a movie:
The calm in the room is contagious. The instruments are eager to sound, the show is about to begin, Shana is just about ready to perform and she very slyly removes her shoes. Almost instantaneously, the second her bare feet touch the ground, you can see something change … her body relaxes entirely, her hands envelop the microphone, her smile is taken over by a beautiful lull now echoing from her soul and before long, a string of notes drift through the air lightly, blissfully as if they are gently strung Edison bulbs hanging effortlessly in the branches of a tree. She carries you away with vocals that tap into the very core of what music is meant to be.
Since that performance, I have gotten to see a different side of Shana. The non-performer. She is just as graceful and lyrical in her every day life. Newly married, spending her days writing songs and working on her new album, she is a true creative force. And she cooks (And cooks with love and a knowledge that makes you wonder if in a past life she was a gourmet chef!). Shana has this beautiful spirit about her. Coming from a father who was a famous musician, Grammy Winner, and Founder of the epic band, Blood Sweat and Tears, she could easily be any ill-gotten performer with something to prove. Instead, she's not only humble (as so many describe her) but she's always grateful to perform and only getting better as an artist. She embraces the experiences she's had, continues to collaborate with an undeniably notable group of artists, never steers away from a challenge, and her new music is even more breathtaking than the music she created with Bitter:Sweet. With a huge surplus of projects on the horizon, I cannot wait to see what's coming. All of her music can be downloaded on iTunes. There will be links also at the end of our interview.
If you have never been introduced to Shana Halligan before this, your ears, your desires, your longing for beautiful music will no longer be idle. You will be invigorated and feel so incredibly awakened the minute you feast your ears on her sound. Start with the newest songs and then follow her career back through collaborations and Bitter:Sweet. The moment you press play your body will begin to move, your need for a little sexy will be melodically engaged, your entire being will find itself lost in a world so beyond breathless, you will be truly changed.
Thanks to Shana for taking the time to do this interview with me and for being such an extraordinarily talented, inspiring, and captivating artist and woman.
ATOD – Dawn Garcia (DG): When you were a little girl, what was the first female artist you listened to that opened your soul to music?
Shana Halligan (SH): Her name was Ida Mc Beth. She was the most soulful R&B/ jazz singer that I had ever heard. I must have been about 4 or 5 years old when my father was writing and producing her album. I would listen with my ear pressed against his studio door. Nobody ever knew that because I would run away if I thought they were taking a break or may discover me there. There were many musicians that passed through my house in those days, but her enormous, effortlessly emotional voice, singing in a much different style than the other rock bands I had been exposed to, got me listening and longing to be able to sing.
DG: Growing up with a father that was a musician, did you ever sing with him?[/question]
SH: I did. I used to boss him around the piano and make him play all the little, silly songs I would make up. Then, when I was old enough, he put me in the studio and had me sing on numerous commercials that he wrote the music for. Barbie, See N' Say, and Monchhichi to name a few. Lol. As time went on, and as I grew into my own as a musician, I was fortunate enough to perform with him at the Umbrian Jazz festival in Italy, and he too joined my band and I on stage in Istanbul, Turkey as well as here in Los Angeles at the Gibson Amphitheater.
DG: What would you say is your greatest influence in life?
SH: Love.
DG: What was the moment when you knew you had finally come into your own as an artist?
SH: Well, I think I will forever be coming into my own as an artist. With any luck, I will continue to grow, change and move through new chapters of creativity that will tap into deeper and deeper depths of discovery and connection. That is all we can ever hope for. But, if you're looking for a specific or a 1st time moment of acknowledgement as that, I guess it was when I wrote my first song. It was well after my very 1st record deal. I was a late bloomer. I think I was about 23. I wasn't being "produced" or written for. I just sat down at the piano and this song just literally fell out. Poured out of me from start to finish. I remember I cried I was so taken back by how naturally and purely it had happened. I had never sang anything better than that song up until that point in my life and it was then that I knew, I needed to continue to write. Continue to be me!
DG: Your new song, Paper Butterfly, is already on sale now via iTunes. How exciting was it to have some new tracks available?
SH: It feels good. After my partner and I parted ways in Bitter:Sweet, I had lived overseas for a while and worked with several amazing producers to try and figure out what my next sound would be . It was really lovely to receive so much support for my new material!
DG: If you could create your ideal album working with any artist you wanted to for a collaboration, who would it be?
SH: Hmmm…. wow. There are so many!! Beastie Boys, Beck, I'm really in love with the producer Chris Braide's work. He worked with Sia and Lana Del Rey among many others. Pharrell Williams, Danger Mouse (Brian Burton), Madelaine Peyroux, Filip Nikolic, Duck Sauce, Gotye, Prince, David Guetta … Billie Holiday and Frank Sinatra would be pretty amazing too. Lol! Any of you can give me a call anytime!
DG: What was your fondest memory in Bitter:Sweet?
SH: Being on stage at Disney Concert Hall with a string section behind me and my dad to my right.
DG: What would you say is the most powerful advice you were ever given?
SH: Never give up!
DG: What is your guilty pleasure?
SH: A little Air Supply, Kanye West, and Dancing With The Stars.
DG: As someone who has experienced your genius in the kitchen (Readers, Shana is an unbelievable Home Cook!), what is your favorite meal to make? And how many people would you be willing to cook for?
SH: I tend to cook for as many people that will eat! I love bringing my friends together for good food and wine. I would say a handmade pappardelle pasta with shaved white truffles is a yummy standout. I love farm to table, farmers market deliciousness.
DG: What was the first concert you ever went to?
SH: If you don't count the endless late night jazz clubs I fell asleep in most of my childhood, my first official concert that my friend invited me to was Orchestral Maneuvers In The Dark.
DG: If you build a house anywhere in the world equipped with a full studio, where would you build it?
SH: In Tuscany, close to mozzarella. 
DG: Most intoxicating place you've ever traveled?
SH: Belize. Ambergris Caye is a tiny island off of the mainland. It is so bohemian, wild, beautiful, colorful and warm. I could really be an island rat.
DG: You told me about touring in Europe, in particular France. What was the most exciting part of that tour and what was the most challenging?
SH: The most exciting part of that experience was seeing all of these incredible countries that I would have never gone to had it not been for the tour I was on. Kosovo, Bosnia, Macedonia, Turkey, Italy, Spain, Royal Albert Hall in London.
The biggest challenge for me was after coming out of a very long personal relationship and having my band come to an end around the same time, I had to find a way to jump into a completely different life, and doing it from Paris was tough. I don't know that an American living in Paris will ever be fully accepted into the society. Being a California girl and what I always thought was pretty friendly, it took a lot of adjusting to see where I could fit in. But I did love and appreciate the opportunity to so very much.
DG: Any hopes for touring again?
SH: Absolutely! There are a few very exciting things in the works, including a new album that will bring me back on the road soon.
DG: What is your dream movie to sing a title track on?
SH: James Bond!!!
DG: If you were to close your eyes at this precise moment, what would be your moment of bliss?
SH: Cuddled up, drinking wine along the Gargano coast of Italy with my sweet love.
DG: With Bitter:Sweet being such a recognized platform of your voice, what would you most want new and existing fans to know about the new music you're producing?
SH: That I'm still making very swanky, sexy, liberating, feel good , classic, timeless, weightless, dirty , danceable music you can get off too … Except this time around it's going to be even better!
DG: Chocolate or wine?
SH: Wine … no, chocolate … no, wine … Hmmm. I don't know!!!!!
DG: Red or White?
SH: Red.
DG: Best wine you've ever tasted?
SH: A beautiful Pinot Noir in Paso Robles from the sweetest little vineyard. If only I could remember the name.
DG: Your favorite word?
SH: Foxy.
DG: How many new songs have you recorded?
SH: Since? Hard to say. I must have 100 or so in my recent catalog.
DG: You performed on my Radio Show and sang the song you and Patrick created as a gift to your husband Eric on your wedding day. Were you nervous to perform that one being so personal?
SH: On our wedding day I was absolutely terrified! I mean I have performed in so many situations, for so many people, it was amazing how shaky and completely nauseous I was. I could barely squeak out the words and I was literally in a cold sweat. Not so nice for the wedding pictures! It was my sister in law on the harp, and myself. I had never written and sang a song for the one I love in this way. We both shed a tear or 2.
DG: Greatest moment so far in your career.
SH: I don't know about greatest moment so far, but the most touching was receiving a letter from one particular fan that said my lyrics had actually stopped her from harming herself. She said she had turned her life around after a terribly dark period and for that she would be eternal grateful to me. The song was called Moving Forward. It was a really terrifying and insane moment to realize that what you do can affect someone else you don't even know so deeply. Like we are never alone. We all share and can relate to our experiences as one.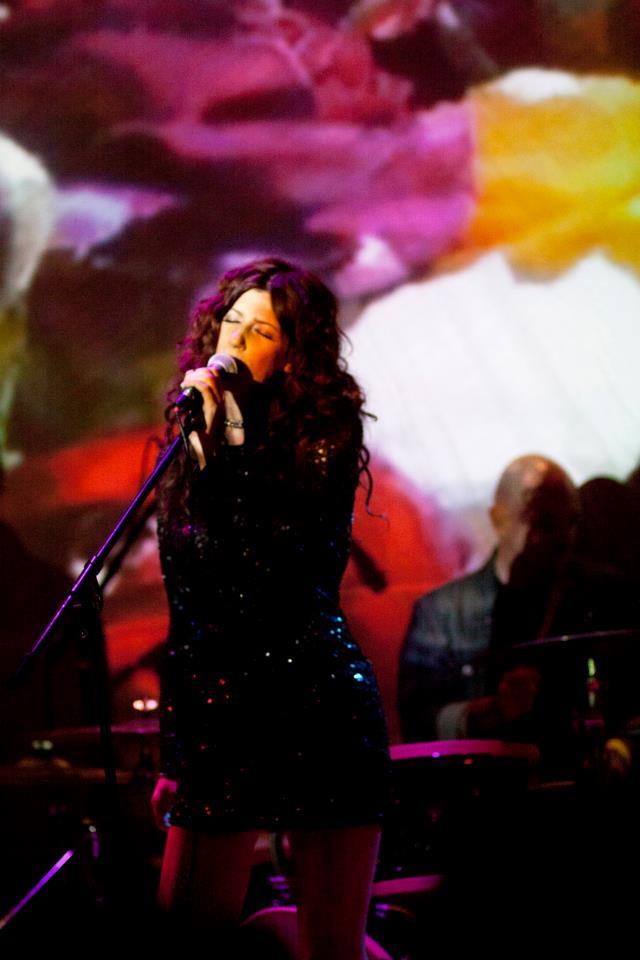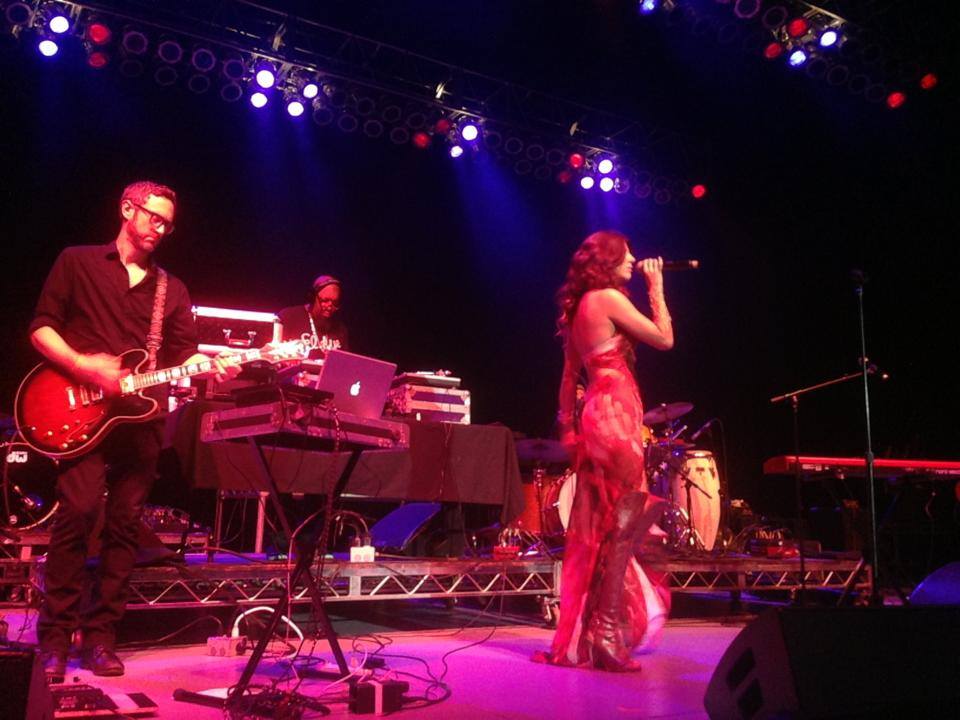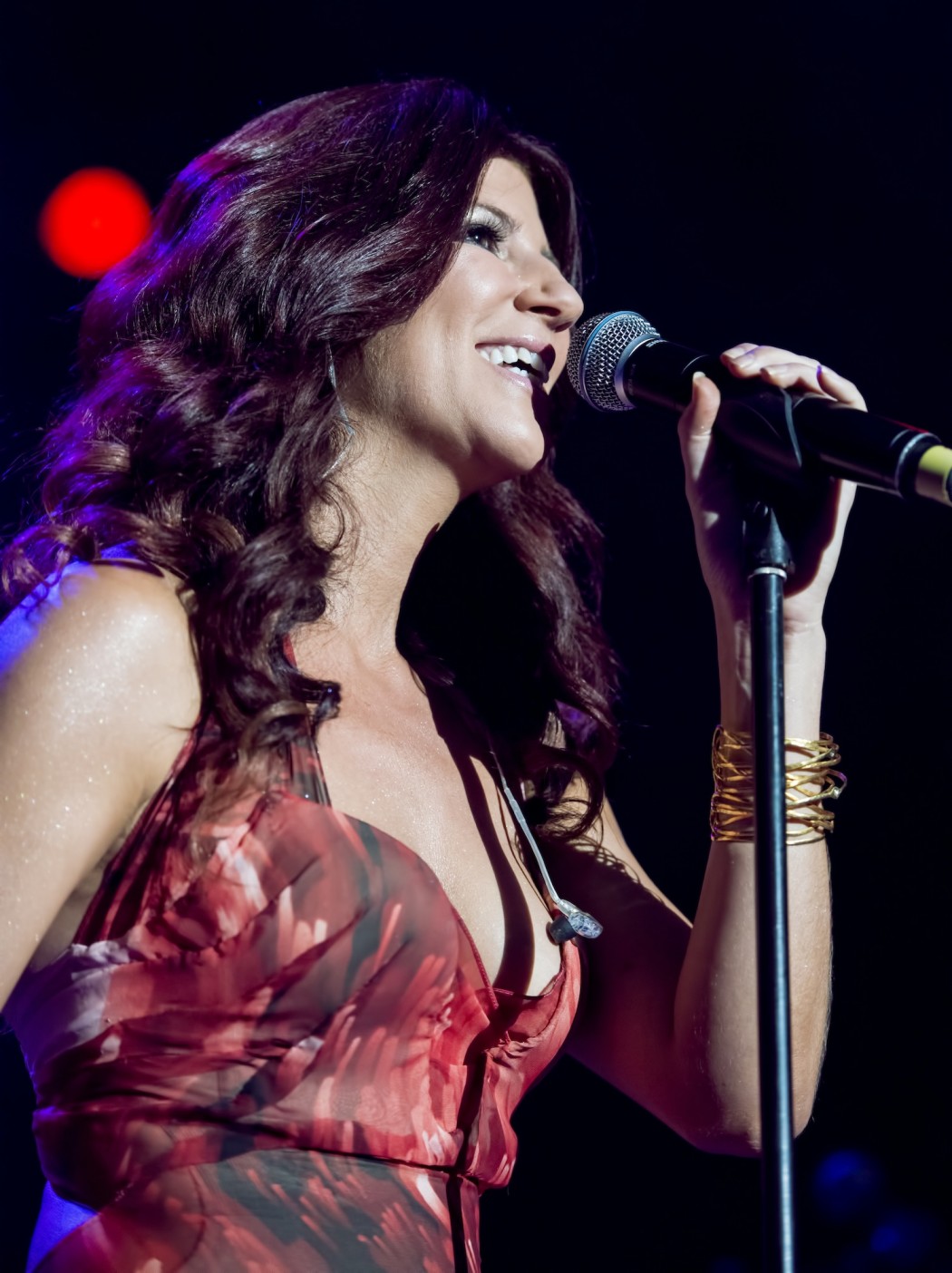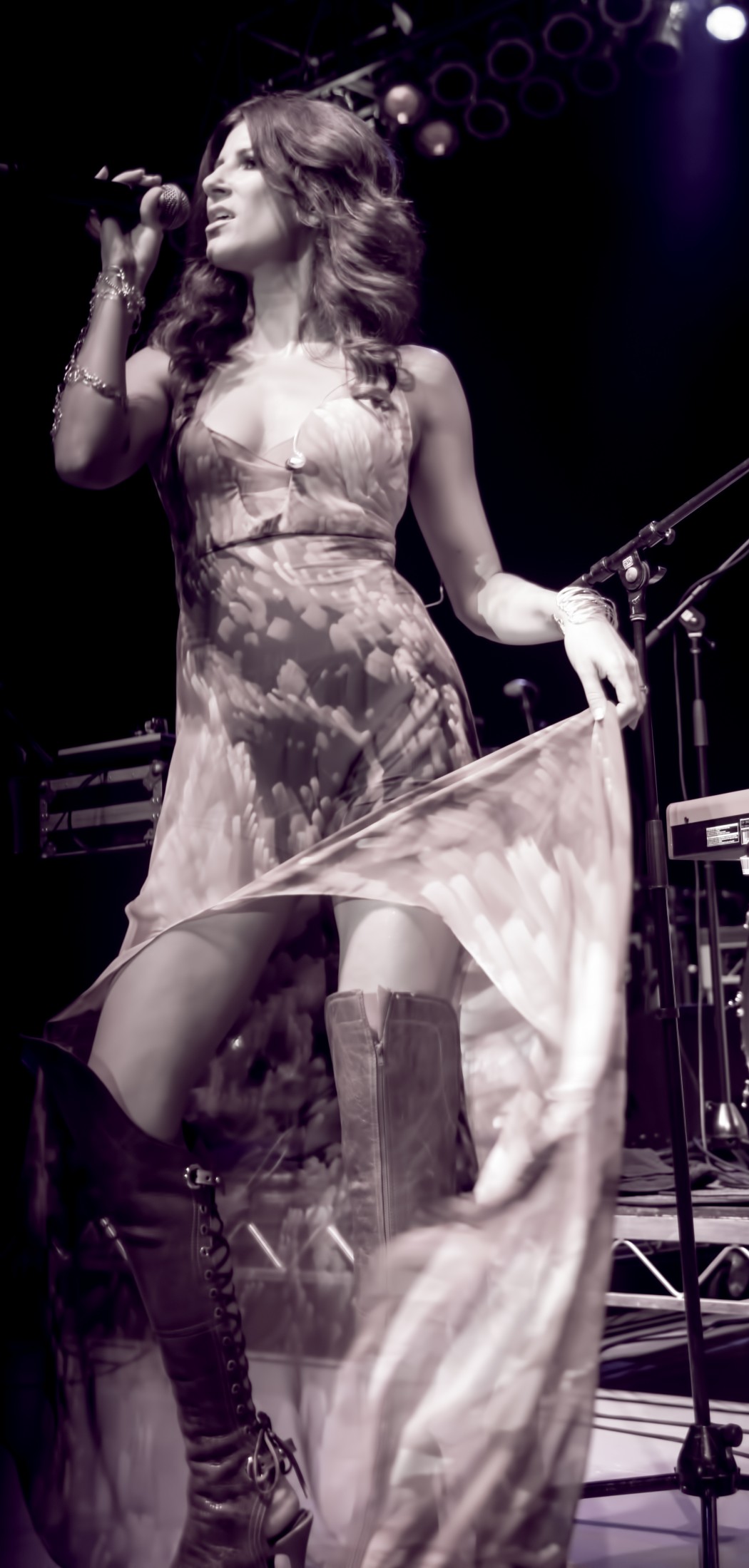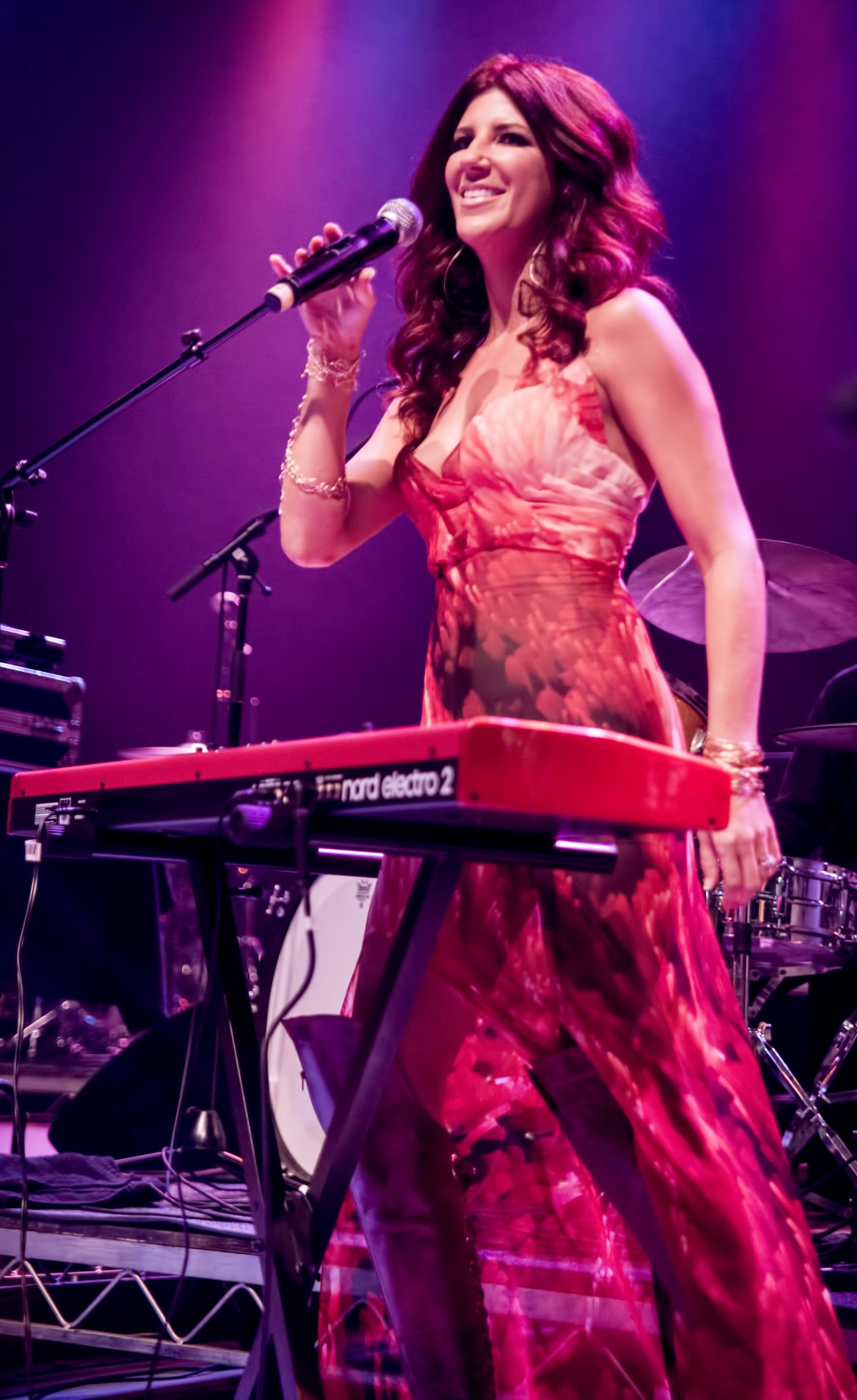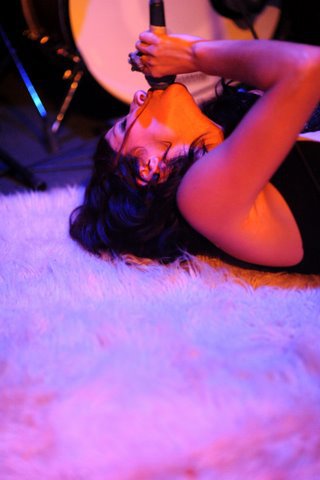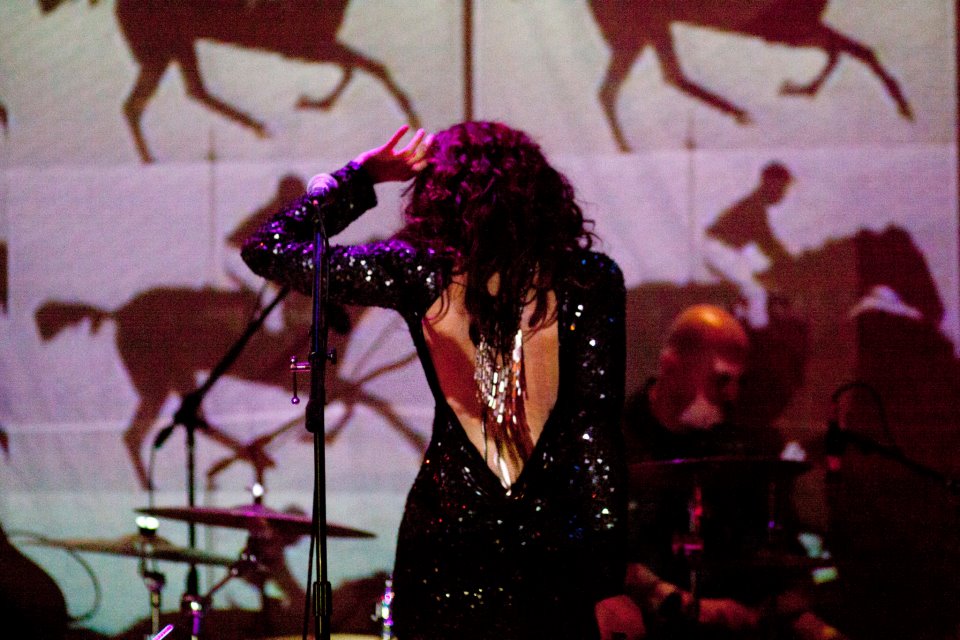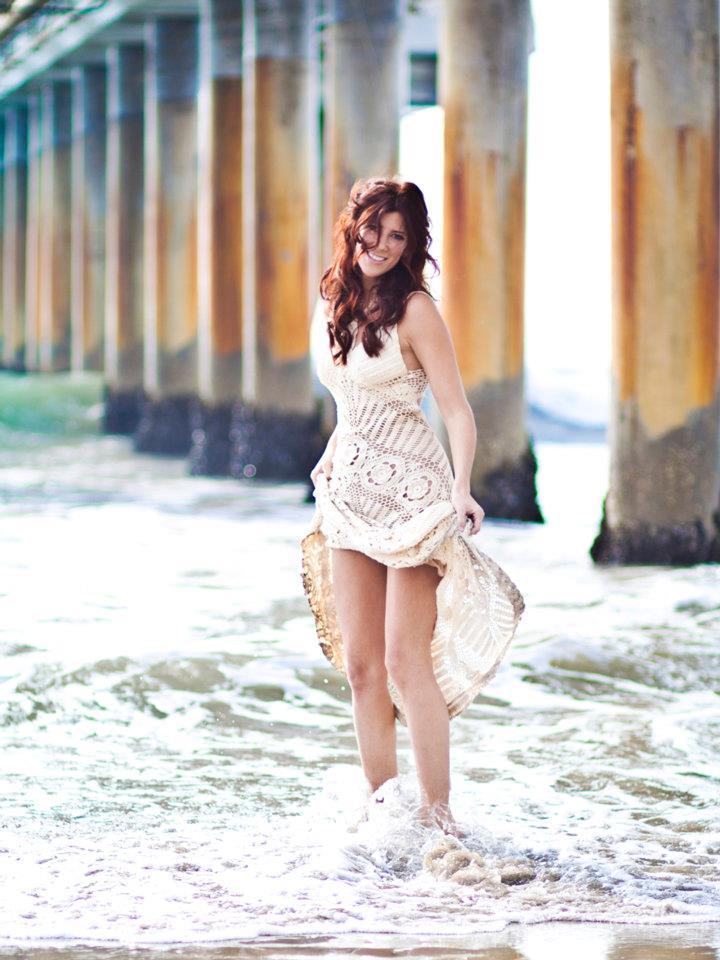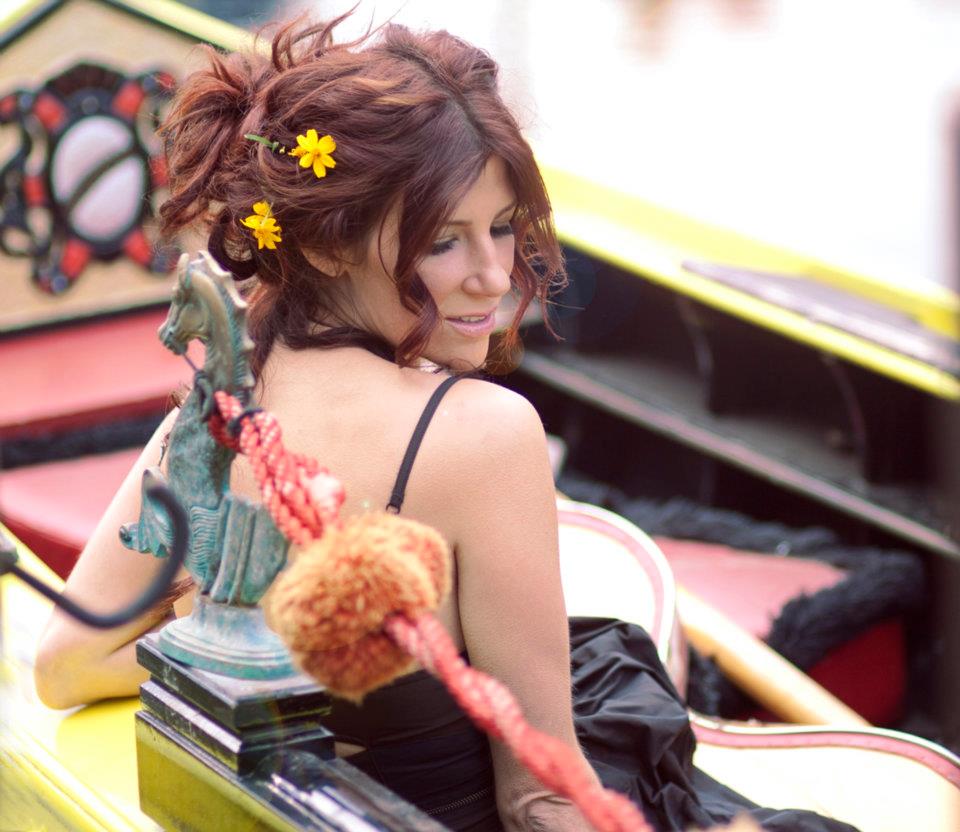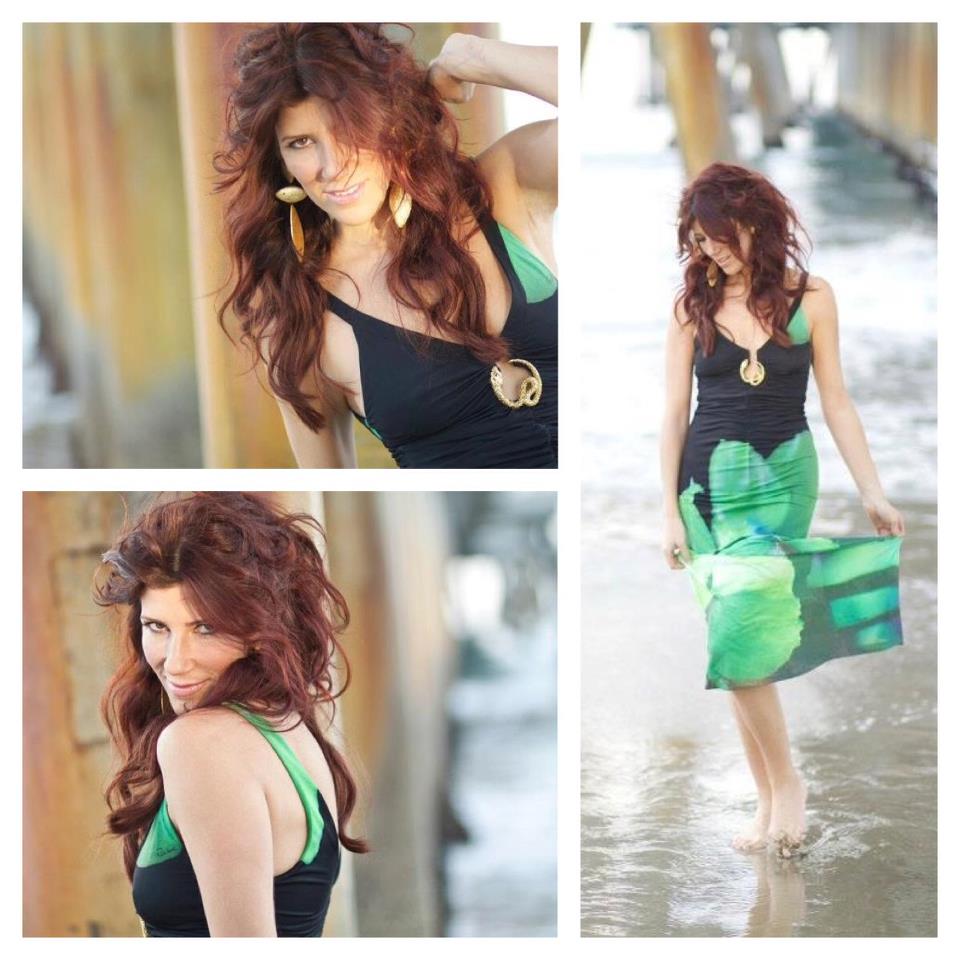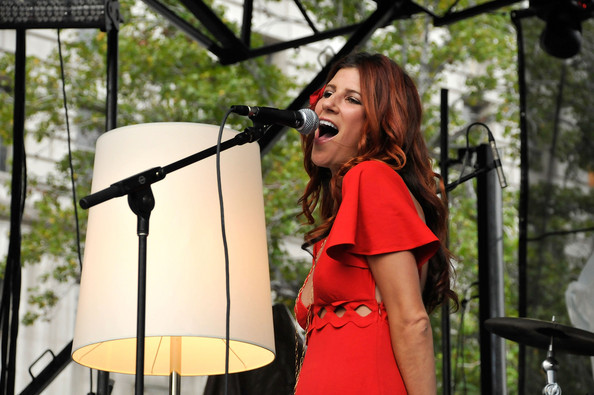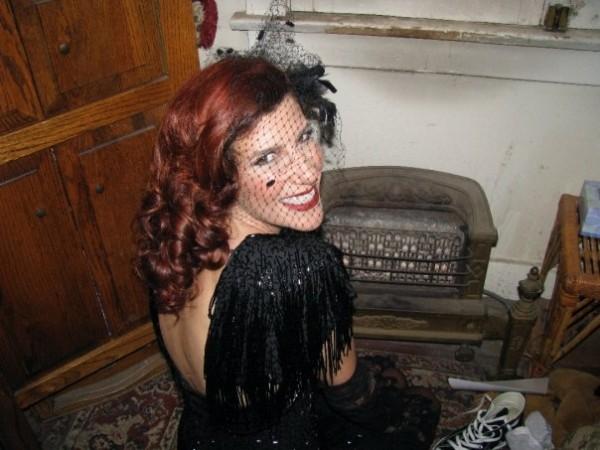 Collaborations
Thievery Corporation – Is it Over ft. Shana Halligan
Charles Webster- Give Me More ft. Shana Halligan
Carmen Rizzo – Until You Find Another ft. Shana Halligan
Morgan Page – Gimme Plenty ft. Shana Halligan
Nouvelle Vague – Melt With You ft. Shana Halligan
Nouvelle Vague – Just Can't Get Enough ft. Shana Halligan
Nouvelle Vague – Private Meeting ft. Shana Halligan
Buckethead, Serj Tankian & Shana Halligan – Waiting Hare
Wax Tailor -Dusty Rainbow From The Dark – "No Regret"
Bitter:Sweet – ALBUMS
Trouble (Jason Bentley Remix) – Single