Austin Food & Wine Festival Day 3
The final hours…
by Dawn Garcia | Photographs by Dawn Garcia
Today the sun is unrelenting, burning our flesh the moment the yellow burst rises up. As I walk in through the entrance, there sits on the grass a large table with the signature black tablecloth. On it? Stacks and stacks of commemorative glasses for the taking. Shatter-proof and bearing the insignia of the 2013 Austin Food & Wine Festival. Yes, this is the very last day and I look on it with a bit of sadness. As the man at the elongated black table offers to give me as "many" glasses as I want, I politely refuse (I can't carry anything extra today or I'll likely melt into whatever I'm carrying!), and I walk past. So – Not a lot of "takers" but I suspect the moment the day ends and the wine has been drunk, food has been partaken of, those glasses will be in high demand. No, today I'm on a mission. The mission? To try the pairing H.E.B. was going to be doing with a freshly poured Prosecco! Eat as much as I can. Try at least one truly palate changing wine. Meet up with Tim and Emily, find Mateo and say hello, and give all of the Chefs a hug and a thank you for their hospitality, inventiveness, and for just being cool. Let's face it – chefs are pretty cool
I text the girls to see where they are and Tim responds: FIRE PIT. I think to myself, scorching heat, unforgiving humidity, YES! A fire pit sounds perfect. I let the sun seep into the black dress I'm donning, let the sweat glisten with what I hope is some dignity, throw my sunglasses on (because I lost them the day before and someone graciously left them in the Media Tent! Yay Austinites! That would NEVER happen in LA.), and I head straight into the center of it all. I see "Tim the Girl", Rene Ortiz, Josh Watkins and his wife Sarah (must be said – she rocks!), I steal a piece of lamb (ok I was offered), try to nonchalantly steal the shade (there's none to be found), bask in the greatness that are my new friends (because they are AMAZING), and pause upon realizing I might just melt here. I ignore the sun and turn to tell Rene that he made the tastiest dish my taste buds have ever danced on. He's his own man. A chef that genuinely loves to craft ingredients and textures in a way that awakens all of your sensory needs. That Jungle Curry dish from the Live Fire Challenge will be the dish I dream of for some time (that and Josh's carrot maitake broth!). And foie gras. (I throw my fists in the air at you California! Why ban such a delectable delicacy! WHY!!!! I digress.)
I decide it's time to harness the thick layer of hot and gracefully make my way into the GRAND TASTING area. "Grand". Such a delightful way to put it. As I make my way in, I try to find the HEB booth so I can sample the pairing. I text Mateo to see where the booth is and wait for a reply but the lure of the booths and smell of fresh lasagna call my name instead. I head over to say hello to Michael Angelo of Michael Angelo's.
We had scheduled an interview but in the dead of heat and the swell of patrons made the spur of the moment decision to interview in the future with his mom and brothers there as well. We talk for a moment, he shares the story about the family and how their food was born out of necessity and heritage. It was wonderful! As we finish our talk, I see Mateo Barerra of H.E.B. from the corner of my eye. Ah! Now for this tasting! Only – well – they're running out of the food so if I want to taste the famous bites I better hurry. I tell him I'll be there in a few minutes because I see the gals and Renee and want to figure out if we're meeting anywhere afterwards or not. The clock it ticking. 40 minutes left of the Food & Wine Festival and then – voila! Fin. Looking at the clock on my phone, that sudden desire to race through every aisle eats away at me. And so I excuse myself from Michael and my friends and I saunter through as many aisles as I can to look and scour and make my way to the HEB tent. I arrive. The bites? "True Grit Puppy". GONE. Ugh! (Just another excuse to come back I suppose!) I see Mateo and  Jerel Van Bibber and am offered the bison wrapped around a Parmesan stick. I indulge. It's surprisingly perfect! I do get to taste the Prosecco on hand but then, well, then I am introduced to quite possibly the most authentic pairing I've ever encountered.
He says to me, "Do you like Pecan Pie?"
I say, "Well, I'm not much of a pie person."
He says, "Well Austin is known for pecan pies and ours is amazing. BUT the best part is pairing our pie with this Cabanero infused with Habanero chili."
Much like Scooby Doo I feel a sudden, "Arruuuugh" come on. Habanero infused wine you say? I'm in!
One bite of that pecan pie blistered with caramelized sugar and candied pecans buried deep in crusted flakes, I am a believer. And la crème de la crème – the Cabanero! If there is a way to have wine porn, this was it for me. That silky flow of the wine flowing down into the crevices of my mouth just harboring on my lips waiting – patiently – playfully enticing me before skipping across my tongue only to leave me with a provocative finish of habanero – SUBLIME! This is why I love these events. In the midst of utter sophistication, flavors to savor, sips to be had – once in a while you come across something that is so uniquely different you feel like you should belt out in song. Yes, a wine that sends me on a pleasant trip is the wine for me. Cabanero infused with habanero is my Wine Porn. (Yes, it's a thing. Well, it is now.)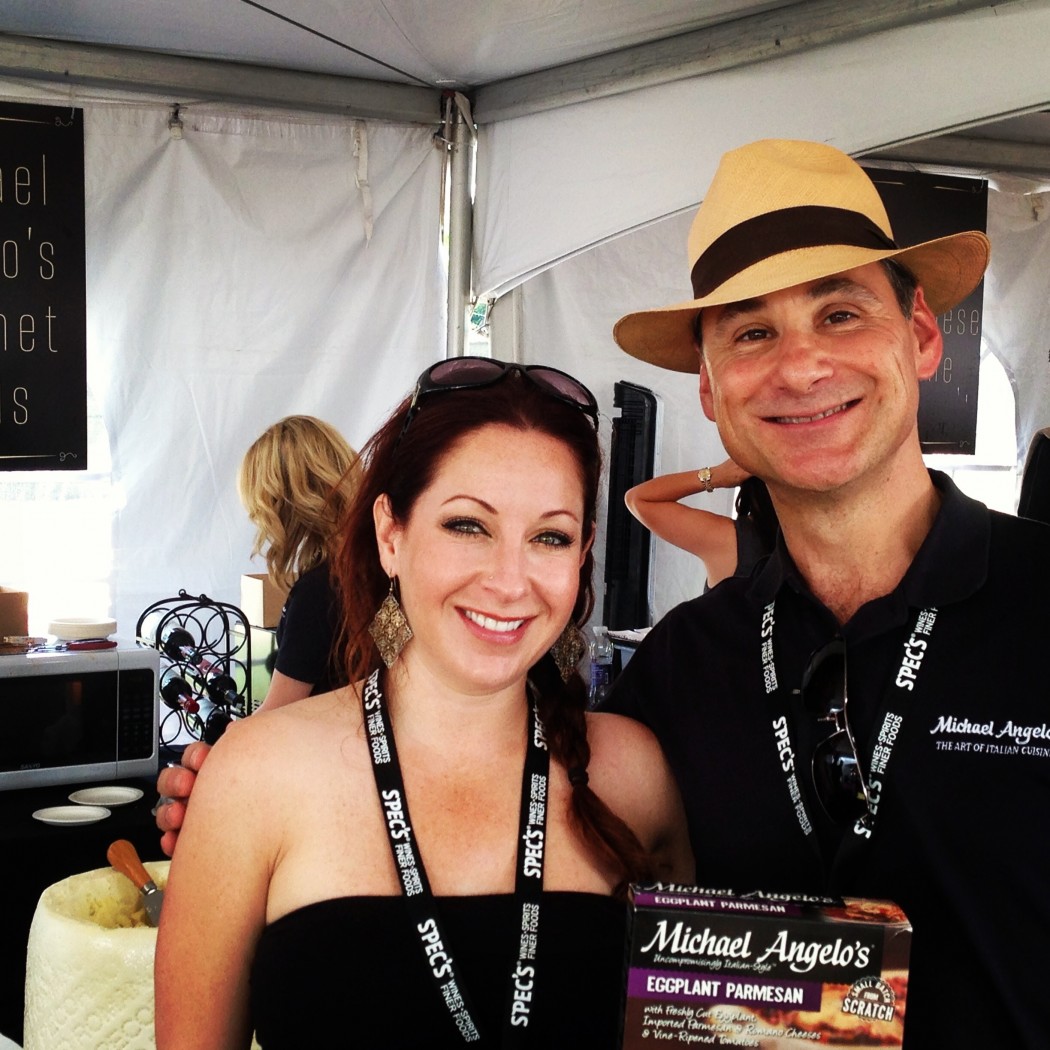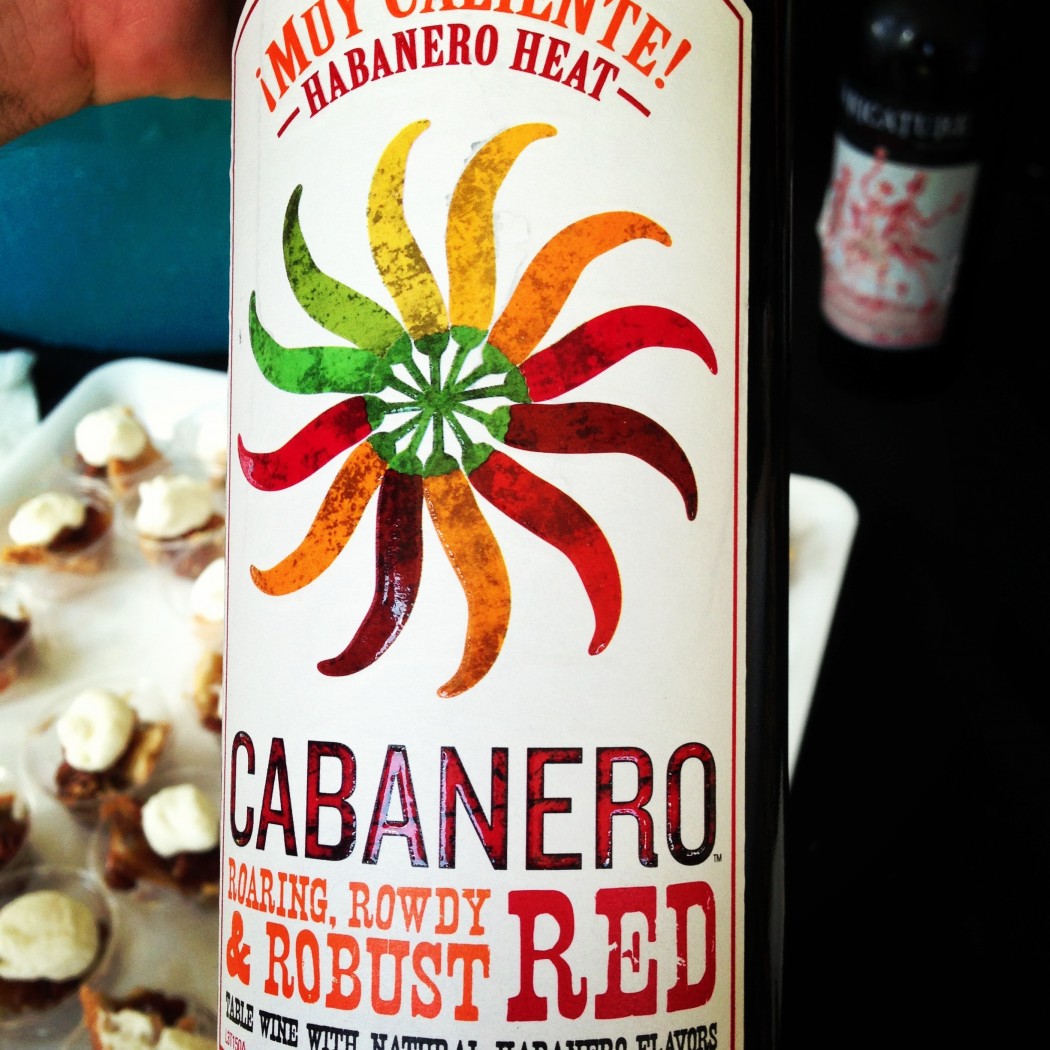 I want to thank every single chef, every happy indulger, every winemaker, spiritmaker, beer craftsman, visionary, foodie, happy drunken stumbler, and every single person that not only created this event but made it possible for everyone to enjoy something. Sarah Abell, in my book – you're tops. Thank you for allowing me to attend and participate. To the Chefs I can now call my friends – you are my romance. You feed my curiosities and incite my palate to have some fun. You dare me to take chances and for that I am eternally grateful. To the city of Austin – honestly, I'm madly and deeply in love. To H.E.B. – thanks. I'm ruined. On the hunt for this wine!
SPECIAL THANKS:

The group below were all directly a part of my experience at the 2013 Austin Food & Wine Festival. This was one of the best experiences I've had in terms of culinary adventures and I look forward to coming back and exploring even further! This was my best Festival experience to date.
Austin Food & Wine Festival – Sarah Abell
Jason Dady Restaurants – Emily Reynolds Stringer
My wardrobe provided by PinUp Girl Clothing.