Heywood Hotel Austin – Setting the Standard in Hospitality
by Dawn Garcia | Most Photographs by Dawn Garcia. Some courtesy of Heywood Hotel.
HEYWOOD HOTEL | 1609 E Cesar Chavez St. | Austin, TX 78702
When I go to Hotels, it is the one thing I am utterly pretentious about. Not because I want gold lined tubs but because if I am going to spend a night away from the comfort of my own bed, I expect it to be worthy of the amount they're charging for me to sleep. These days, I feel Hotels have lost their sense of responsibility to their customers. They have taken for granted the importance of loyal patrons, non-gauging prices, style, class, accessibility, decor, and valuing the people who come to stay. That said, I found a gem. In Austin. A Hotel that believes in the integrity of their business, the value of those that come to stay. A Hotel unlike any other. That hotel – The Heywood Hotel. Situated in the heart of Austin you will find an architectural beauty that just oozes prefab, style that epitomizes understated sophistication, and service that puts most any other to shame. Kathy Setzer, Owner and GM of the Heywood, was so gracious when I arrived. While Maggie was my official point of contact, it's the little things that made all the difference. When I entered the lobby, I was in awe of the beauty of the hotel. Maggie happily greets me, asks me if she can help me with my bags, and proceeds to pick up my highly overloaded suitcase, lugs it upstairs, shows me to my room, and tells me that if there is anything I need, all I had to do was call. She would physically be on the property until 7pm but there is an after-hours number directly to an on-call staff member's cell. SERVICE with a capital "S"! And they were serious. I arrive in my room that is exquisite. On the bed: a hand written note from Kathy welcoming me to the Heywood. (Again, it's the little things!) The door alone is worth a story. Iron trim, solid sustainable, beautifully stained wooden panels that slide open to send you into your small, enclosed patio adorned with two chairs, a bistro table, a jasmine grown trellis decorated with white lights, and then you enter the room.
Beautiful wood floors, a bed perfectly made with high thread count sheets, a zen-like bathroom, a fabric wall with a clipboard with linen stationary, a simple but impacting postcard of art – a black bird – and a list of information including free wi-fi. The decor – simply gorgeous.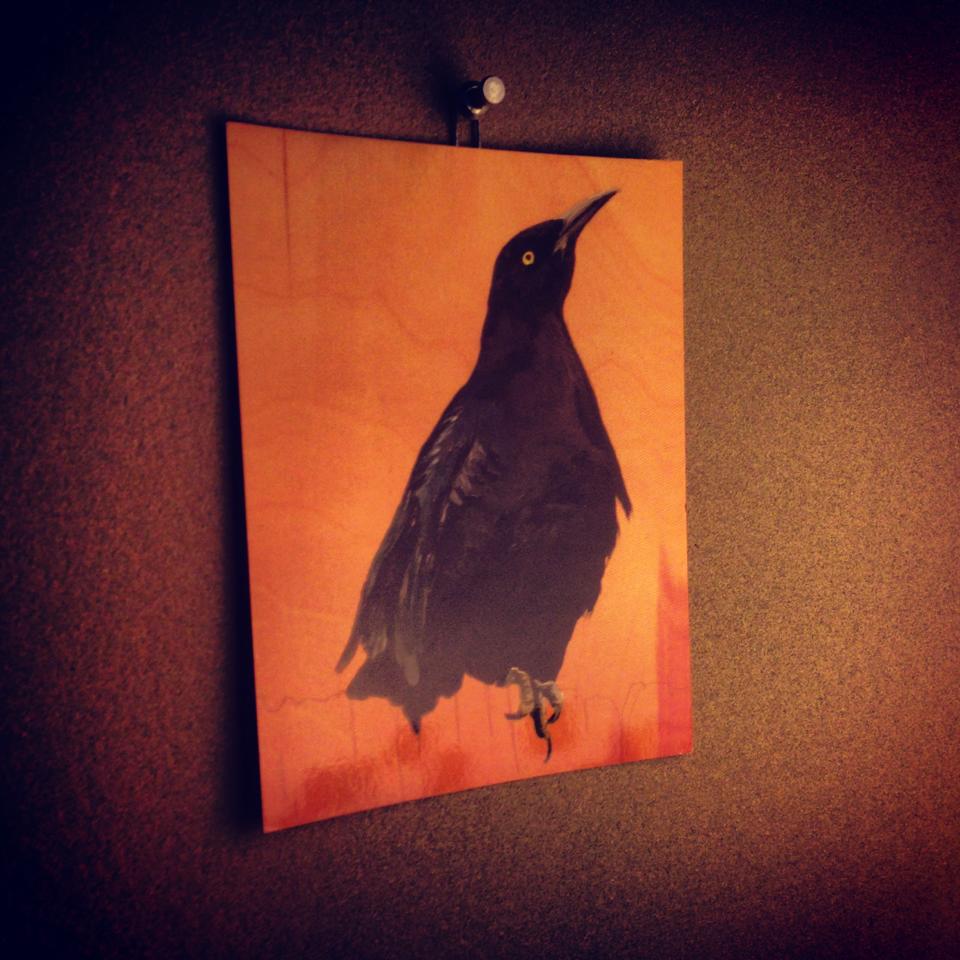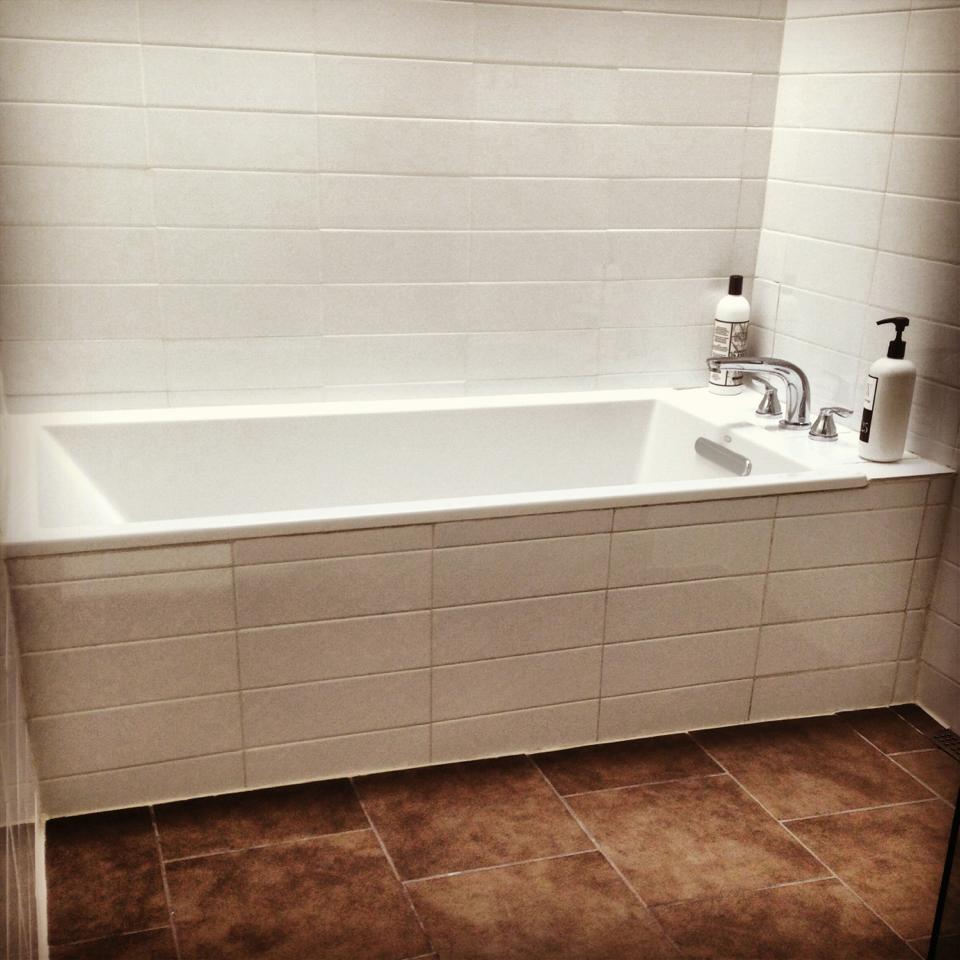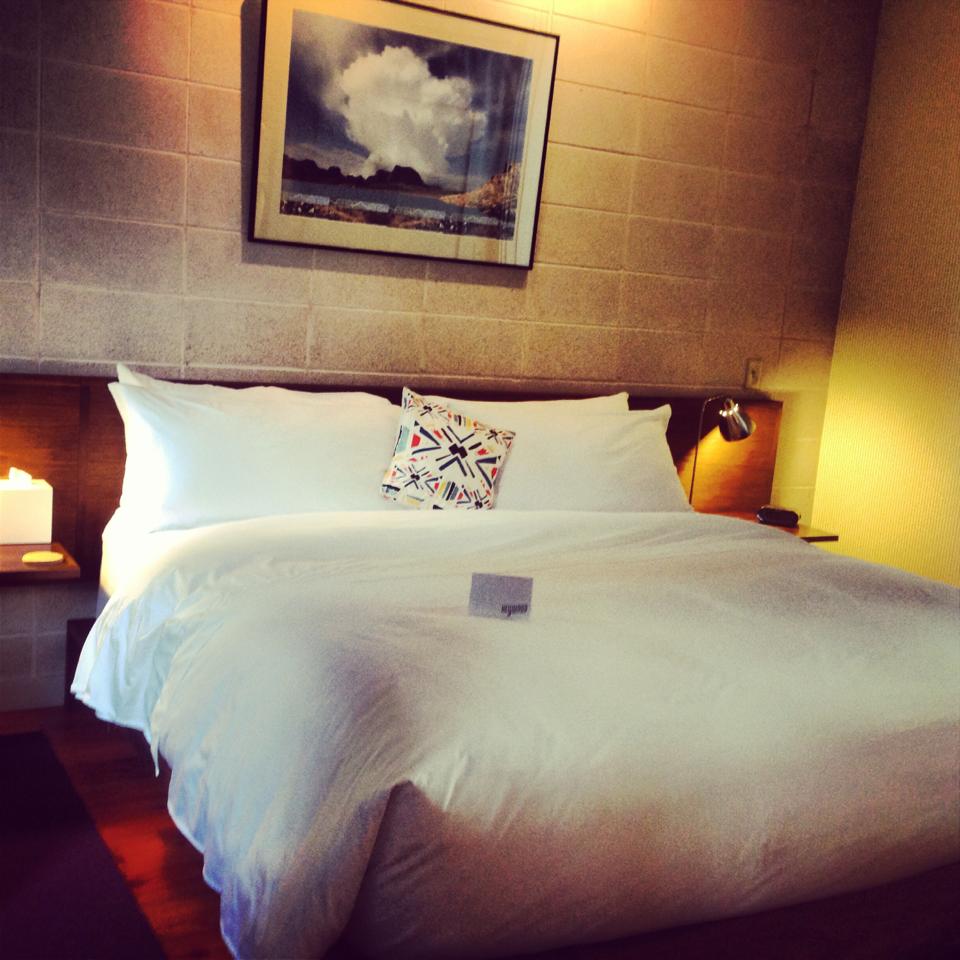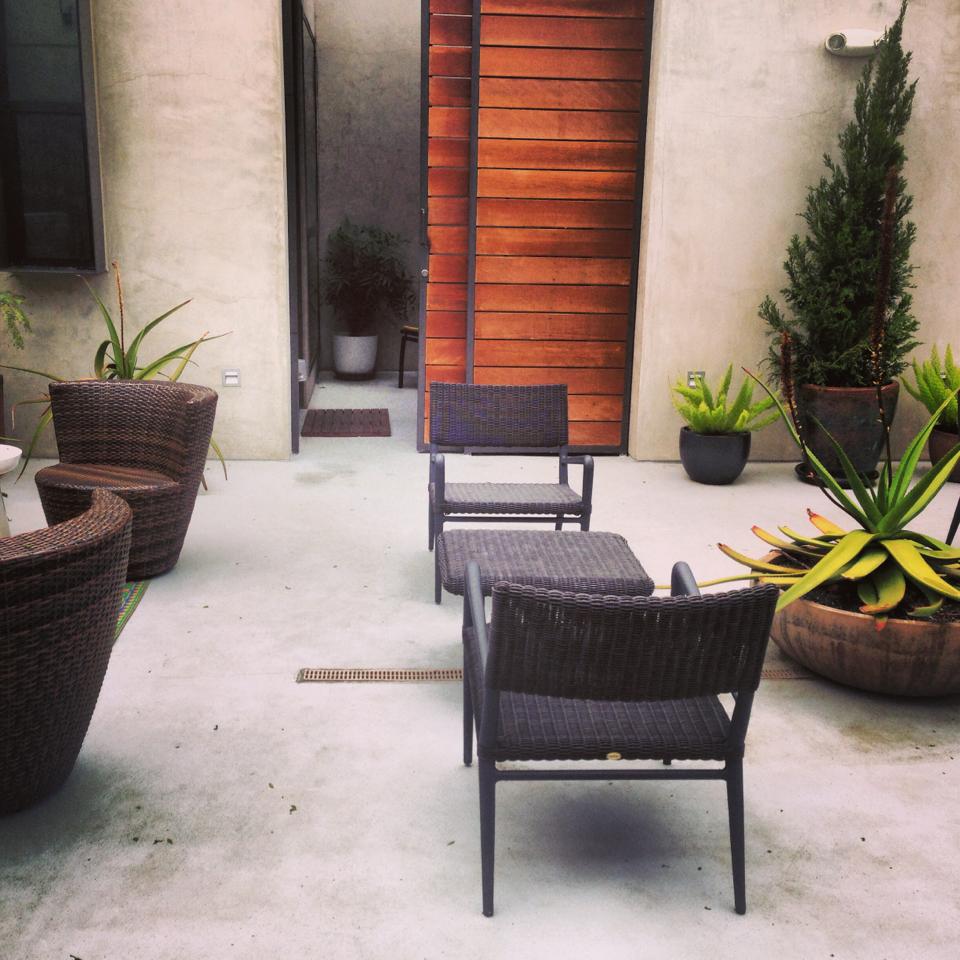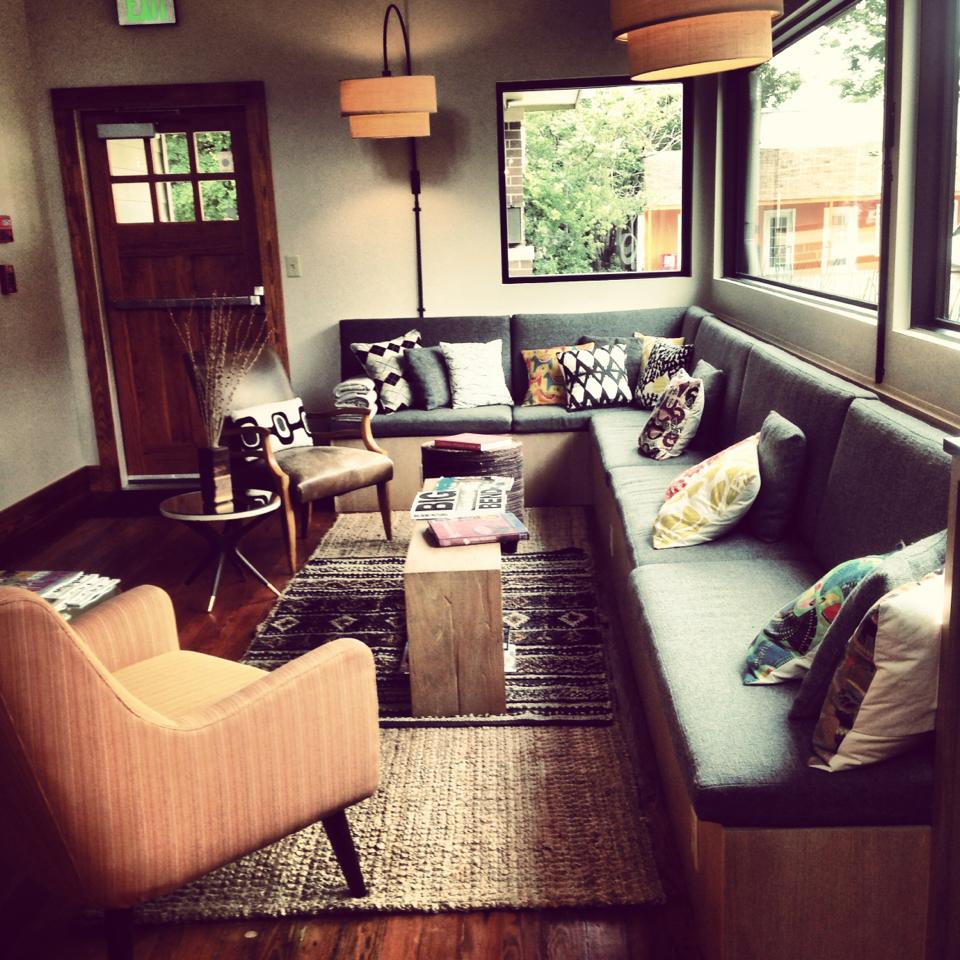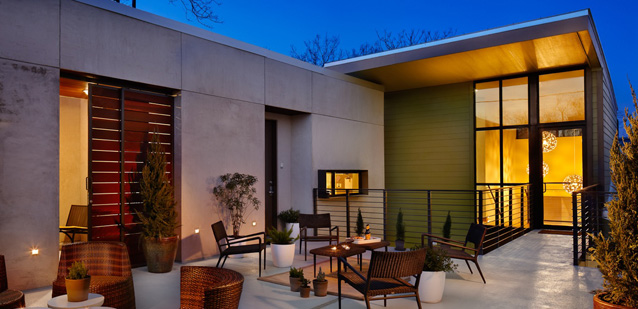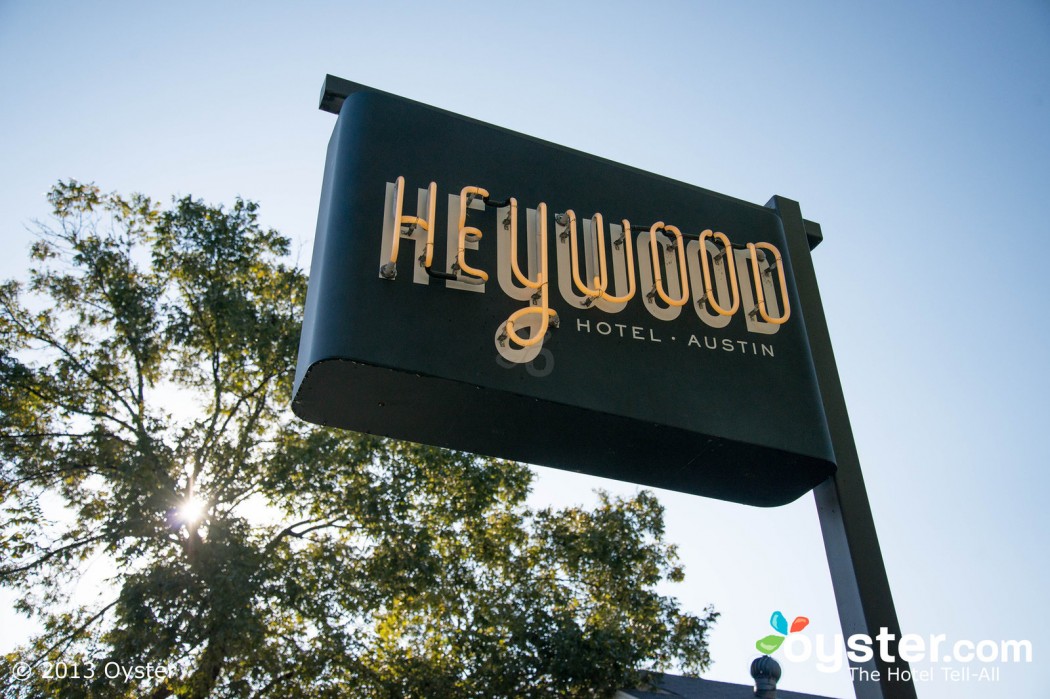 The most notable aspect of the Heywood Hotel is something I genuinely believe that every single Hotel around the world would benefit to mirror: their mini-bar. Their mini-bar has an entire selection and nothing is over $4 and even the bottles of wine are normal range. There is no markup or traditional pricing and honestly, as a person who travels and stays at so many hotels all over, this is by far the most refreshing innovation ever. A mini-bar with affordable items only amplifies the Hotel Sales and it seems the Heywood is way ahead of the curve. Kathy not only created a hotel that has incredible decor, exquisite brands – everything is Spa related – the mini-bar is stocked with local and edible fare, bottles of water not more than $2, and somehow you just feel like you are family – she took time in developing the look and feel of a place that is thoughtful, pristine, and suffices every need you could have. With a kitchen available to use at any time, glass bottles to fill with fresh filtered water, wine glasses, ice buckets, wine glasses, hot water, fresh fruit, French press and anything you could think of, Heywood is one of my new favorite hotels.
The bed was firm, the bedding, what one would expect from any high end hotel, the ambiance, truly exceptional. I have to thank the staff at Heywood for one of the best Hotel experiences I've had to date. My favorite part is every attention to detail from the note pad to the pens, the bathroom equipped with gorgeous Japanese appeal, the zen-like ambiance – it's wonderful, rare, and utterly unforgettable. I can't wait to come back because my single night sleepover promoted a desire to spend at least a week here intoxicating relaxation, tranquility, architecture, and truly authentic appeal one might find in any Issue of DWELL Magazine. This is my new favorite spot. Kathy has given me a standard to which I will hold every hotel from here on out.
Heywood Hotel: FACEBOOK | TWITTER
ATOD Magazine+ A Taste of Dawn:  FACEBOOK | TWITTER | Instagram