Carillon with Chef Josh K. Watkins
By Dawn Garcia | Photographs by A Taste of KoKo
Cover Photo by Dawn Garcia
Carillon Restaurant | The University of Texas at Austin | 1900 University Ave. | Austin, TX 78705
Austin is a city I have come to adore. The culinary prowess of the chefs, the relaxed and confident vibe that finds it's way from kitchen to plate, the absence of arrogance, the curiosity of experimentation – it's what makes Austin, AUSTIN. A landscape I must admit is one of the most colorful in terms of flavor and innovation. While I have posted about the Food & Wine Festival this year, there were moments outside of the Festival where I was able to sit down with so many remarkable chefs and visionaries and do private tastings. One such tasting was with the Carillon's Chef, Josh K. Watkins.  I first met Chef Watkins at the Salt Lick BBQ Live Fire Competition. The line of people waiting to taste Josh's creations was so long, I missed the opportunity to try what he had prepared that evening (which was said to be amazing!). We met again at the Austin Food & Wine Festival near the main pit where the scent of meats basking in the heat of hickory, mesquite, and maple beckoned. I spoke to him and Chef Jason Dady and at that moment we decided to arrange a proper tasting before I had to return to LA.
After scheduling conflicts, we finally found one open pocket of time that would work. This was a VERY spontaneous tasting that I did with an hour to spare before heading back to Los Angeles. Chef Watkins was generous enough to come into the restaurant and prepare a tasting for me and my Austin photographer, Jane Ko of Austin's "A Taste of Koko". Upon arrival we were ushered into the café since The Carillon was being set for the dinner service that evening; happy to be here and even happier to be greeted by Chef. It must be said that the one unilateral truth about Austin is I have yet to meet a chef that has an unapproachable demeanor. Josh is certainly among those who has the talent and skill set but is just genuinely thrilled to be doing what he does.
So while I took out my tape recorder to record everything he said, the tasting began. Before I go on I have to apologize because the recordings were damaged and our entire conversation was erased – so – I am relying solely on memory, notes, and Jane's exquisite ability to capture the visuals of a tasting certainly worth sharing. Chef Watkins is infamous for his passion for farm-t0-table fresh ingredients that not only exemplify his support for quality ingredients but explains the multitude of accolades he has received since beginning at the tender age of 23. Before we delve into the tasting, I'd like to thank Josh for his adaptability, patience in seeing this pos – actually postedt, and for his generosity of time and creativity. I would also like to thank Jane Ko for tagging along and taking beautiful photographs of the flight of flavor.
We begin with a glass of Veuve Clicquot Demi-Sec. One can never go wrong starting a meal off like this. Crisp, beautiful swelling bubbles creeping up through the stem and into your awaiting mouth beckoning your taste buds to open.

Course 1: Kale Salad – pickled beet, bacon powder, caraway, walnut pesto

This dish is light and surprisingly complex. The most interesting aspect is the coupling of textures. The kale with a subtle crisp, the tartness of the beets, the tang of the caraway, and the kick of the walnut pesto are certainly a good way to start.

 

Course 2: Hamachi Crudo – hazelnuts, currants, celery, ponzu

I am a big fan of crudo and even moreso of anything with ponzu. This crudo is a lovely palate cleanser with the essence of tart citrus via the ponzu and the toasted hazelnut adds a grainy finish that somehow melts into the crudo and ponzu. The currants are a bonus but not a necessary element to complete this dish in my opinion.

Course 3: Ahi Poke – soy, ginger, avocado, sesame lavash cracker

An 80-step process. Yes, you read that correctly. 80 STEPS! Chef describes the entire process to me including the aioli gel soy reduction and all I can think is, WOW! Well balanced, this culinary delight takes you on a journey and regardless of the lengthy process, the care it possesses is apparent in every bite.

Course 4: Crisp Pork Belly – Asian Pear Salad, Diablo Glaze, Fried Mint (flash fried)

You had me at pork. Belly. Honestly this was a powerful dish and while I loved the kick of the diablo glaze, the crisp crunch of pear, and the beautiful surprise of flash fried mint leaves, the meat on this dish, while tasty, would pale in comparison to the next course. That being said, it was delicious – AND – Chef Watkins actually features this recipe in Texas Monthly so you can give it a try at home. You can view the recipe HERE.

Course 5: Miso Marinated Mero – wilted spinach, maitake mushrooms, carrot-ginger reduction

I have never tasted anything like this. First off, I am not a huge fan of maitake mushrooms because when used incorrectly, the undertone can overpower a dish and mask its ingredients. That said, this Mero is nothing short of spectacular. This Miso Marinated Mero is one of the most delectable culinary surprises I've encountered. Everything works together in such exquisite harmony, I would have ordered 3 more. I can't say if it was the ease of the mero and perfection to which it was prepared – taking in every ounce of prowess it had been bathing in before swimming in the reduction of carrot-ginger; or the spinach petting it ever so; or just the right amount of maitake mushrooms delicately nestling within the miso base in the dish. Either way, this is Chef Watkin's masterpiece in my opinion.

Course 6: Olive Oil Poached Beef Tenderloin – Frito Misto, potato puree, paprika oil, smoked maple syrup

I can't say I was wild about this particular dish though the potato puree drizzled with paprika oil was something to try again. The textures in Course 6 were not my favorite. A little too similar and while I compliment the buttery readiness of the beef tenderloin, I think I would have preferred to have had something a bit lighter at this stage in the tasting especially with the sweet finish that was about to come out.

Course 7: The Finish. A chocolate raspberry dream

Dark chocolate, mousse, shaved cocoa, bold raspberry, sprigs of leaf, and additional ingredients I lost when I lost the recording (so sorry Chef!). At this point my belly was in total surrender and I do know this was a finish that sealed the flight of flavor, texture, color, spice, scent, and beauty.
Through the courses, Chef sat with me and told me of his passions for cooking, for prepping, for pushing his boundaries without limitation. It is utterly clear that he is living out his love for everything cuisine-related. A father, husband, and chef, he is an easy going visionary that takes pride in what he does. You can find him most every day at the Carillon Restaurant located on the University of Texas at Austin (Hook em' horns!) campus.
Breakfast | Monday thru Friday 6:30 am–10am — Saturday & Sunday 7am– 11am
Lunch | Monday thru Friday 11:30am – 1:30pm View Lunch Menu
Dinner | Tuesday thru Saturday from 5:30pm to 10:00pm
The Carillon also has an unending impressive selection of wines (in a fully bound book no less!) from all around the globe.
You can follow A Taste of Koko's, Jane Ko on Facebook and Instagram.
___________________________
Follow ATOD Magazine™ and A Taste of Dawn™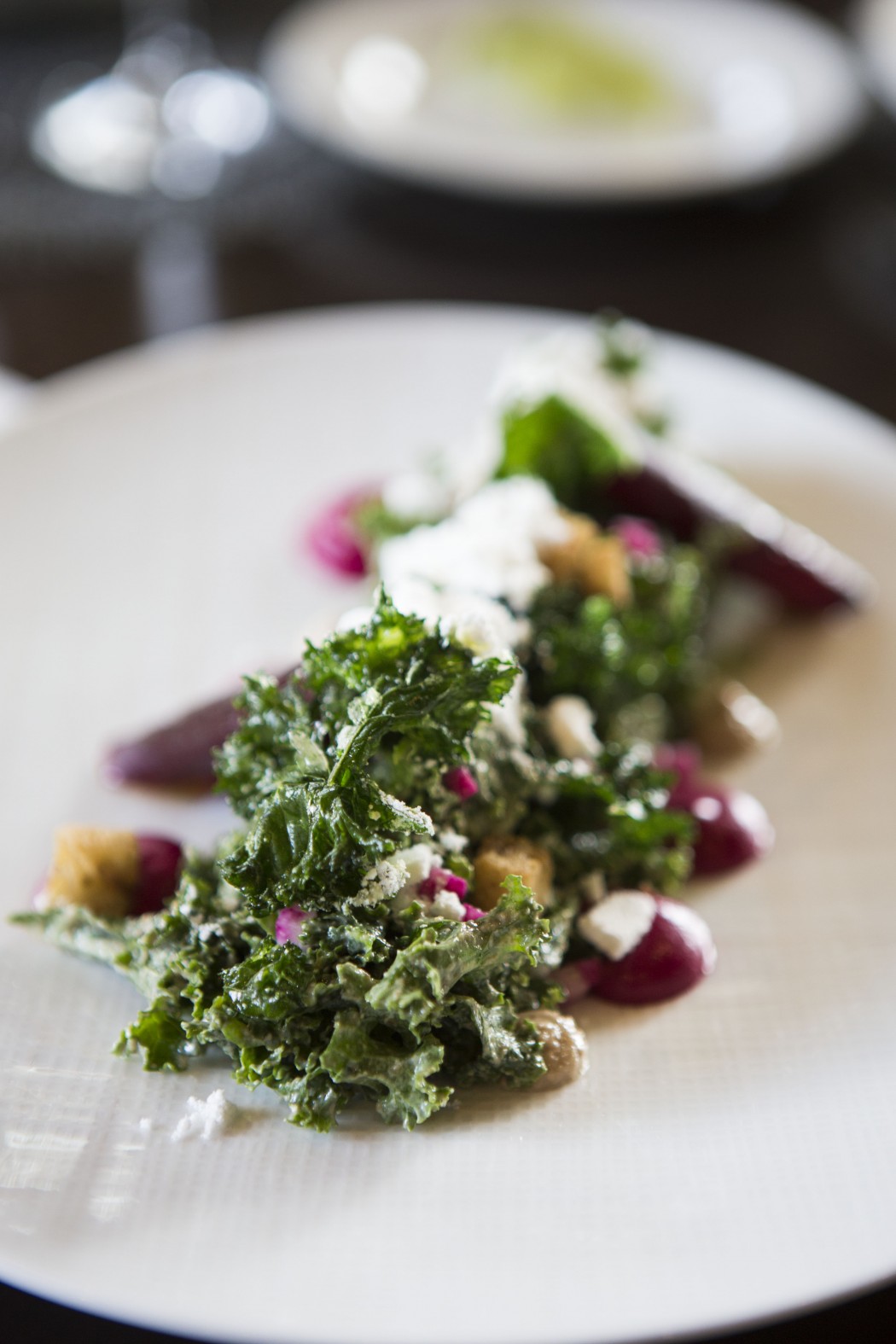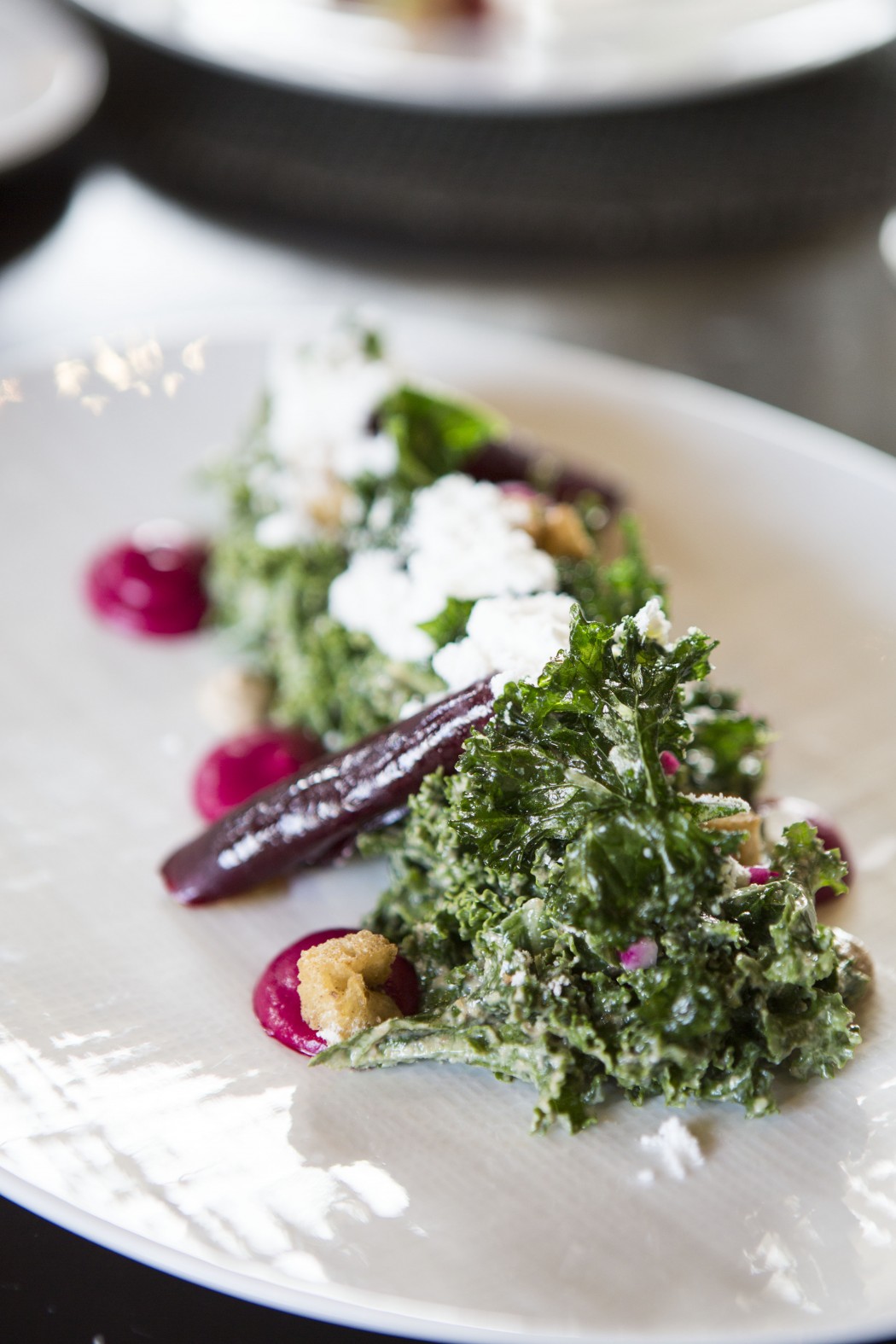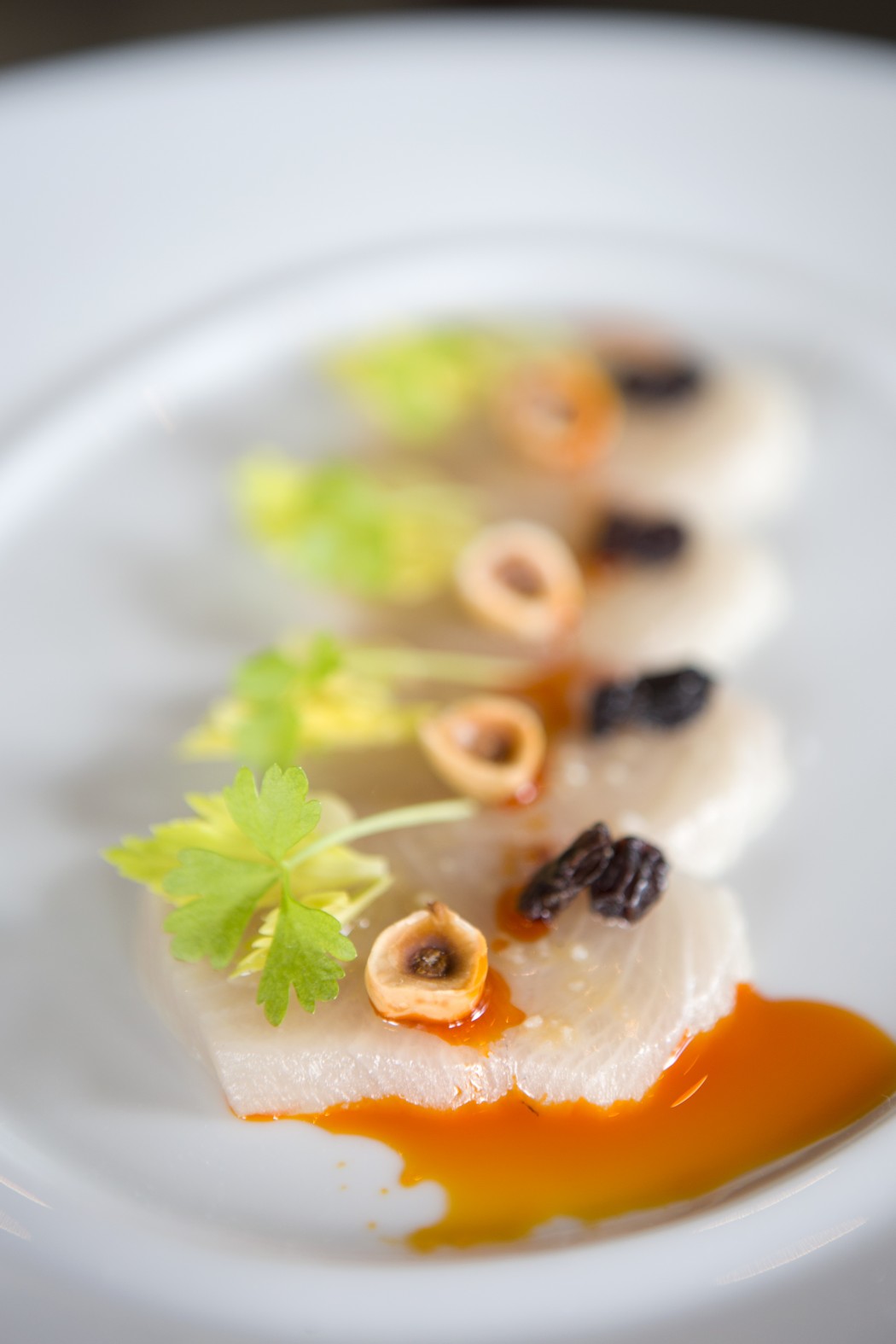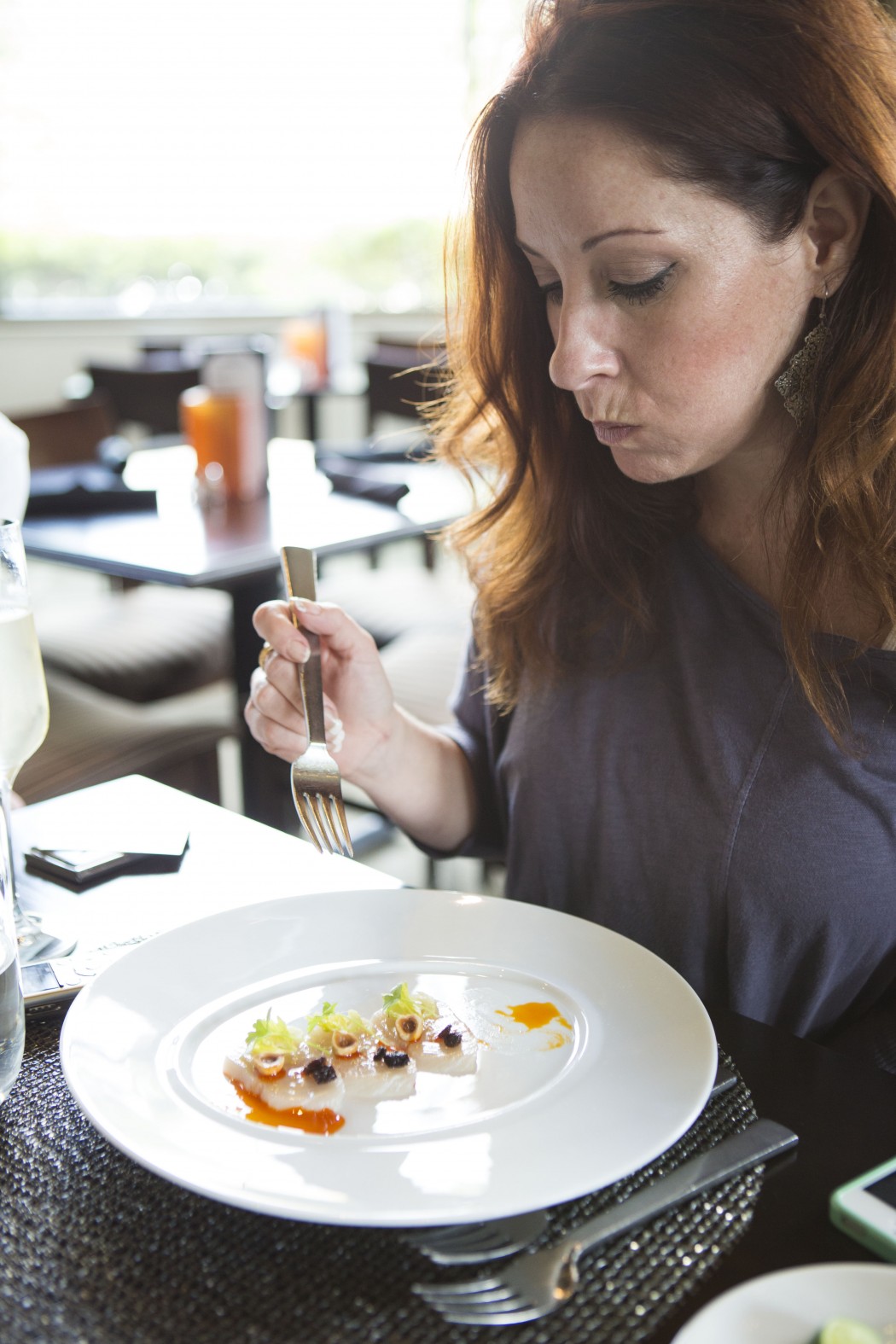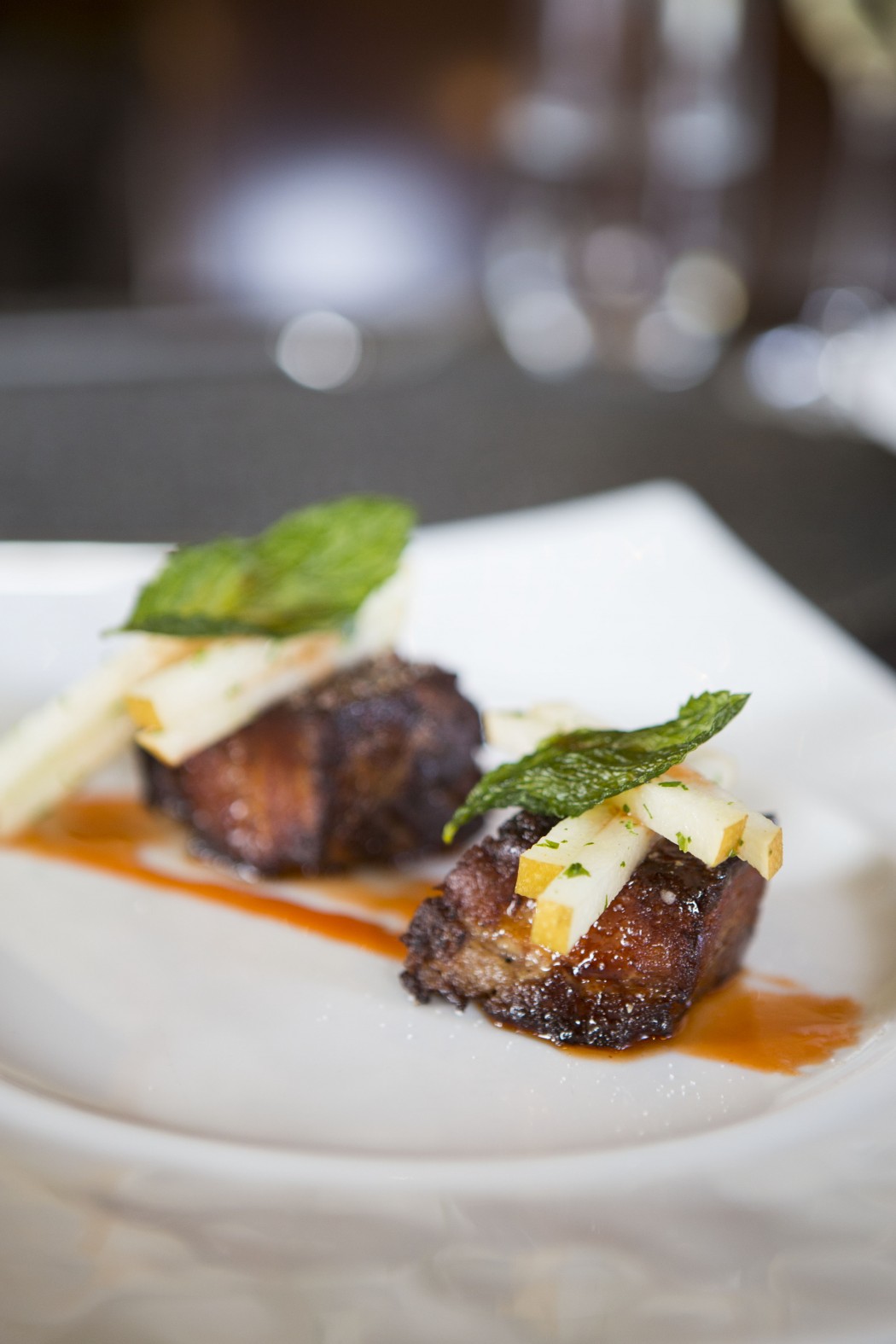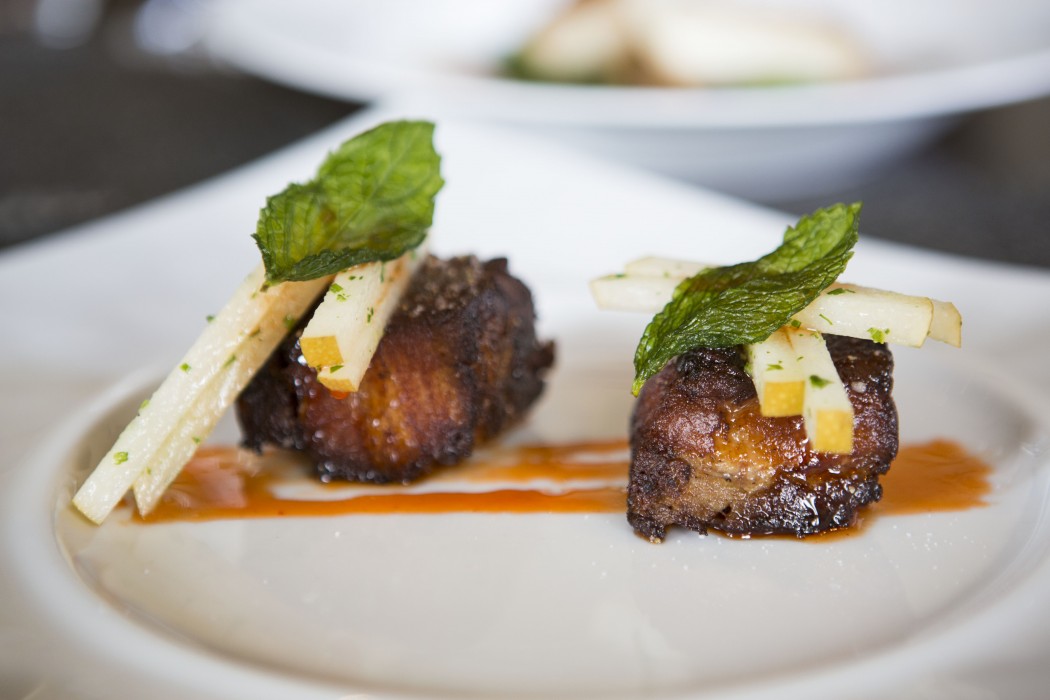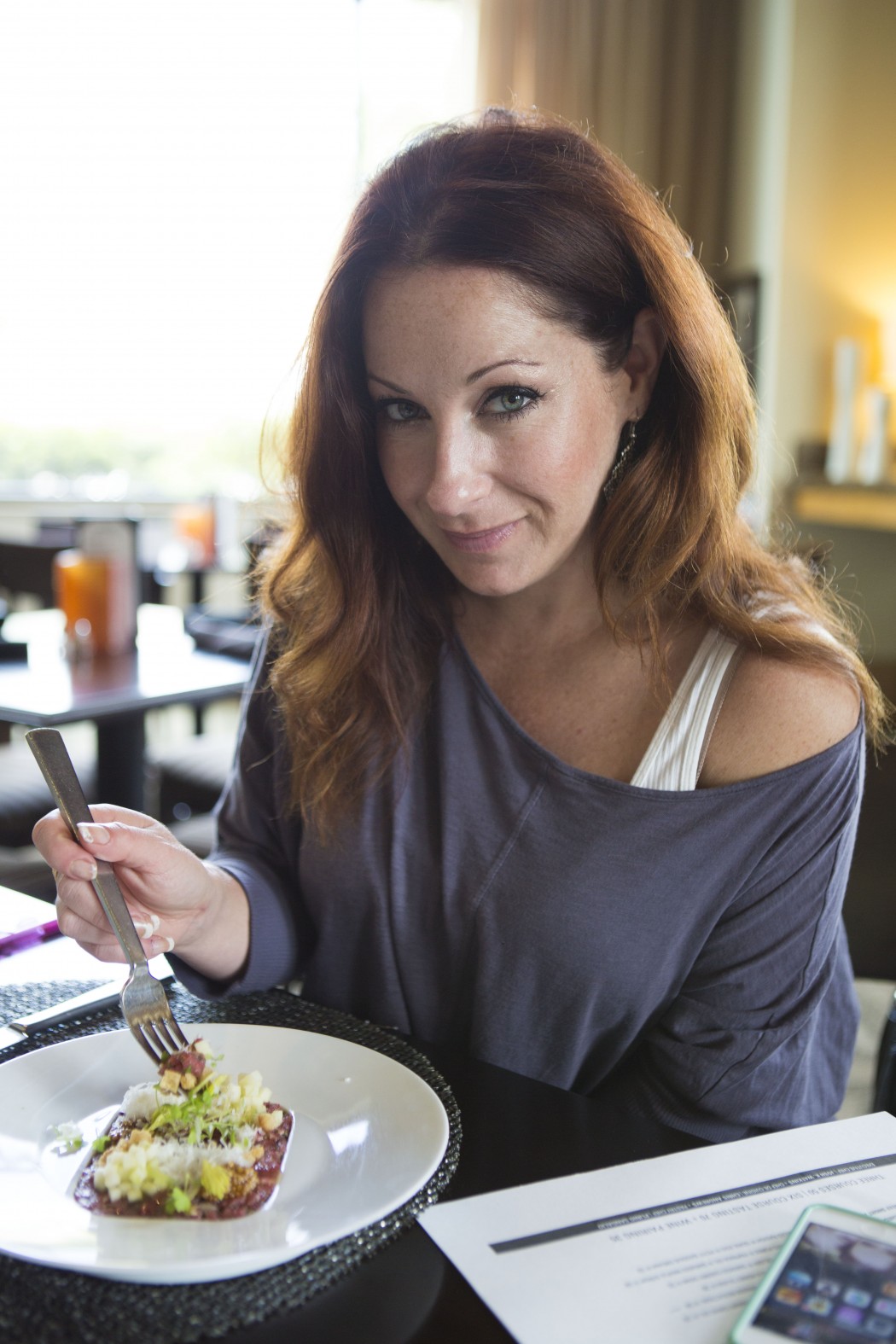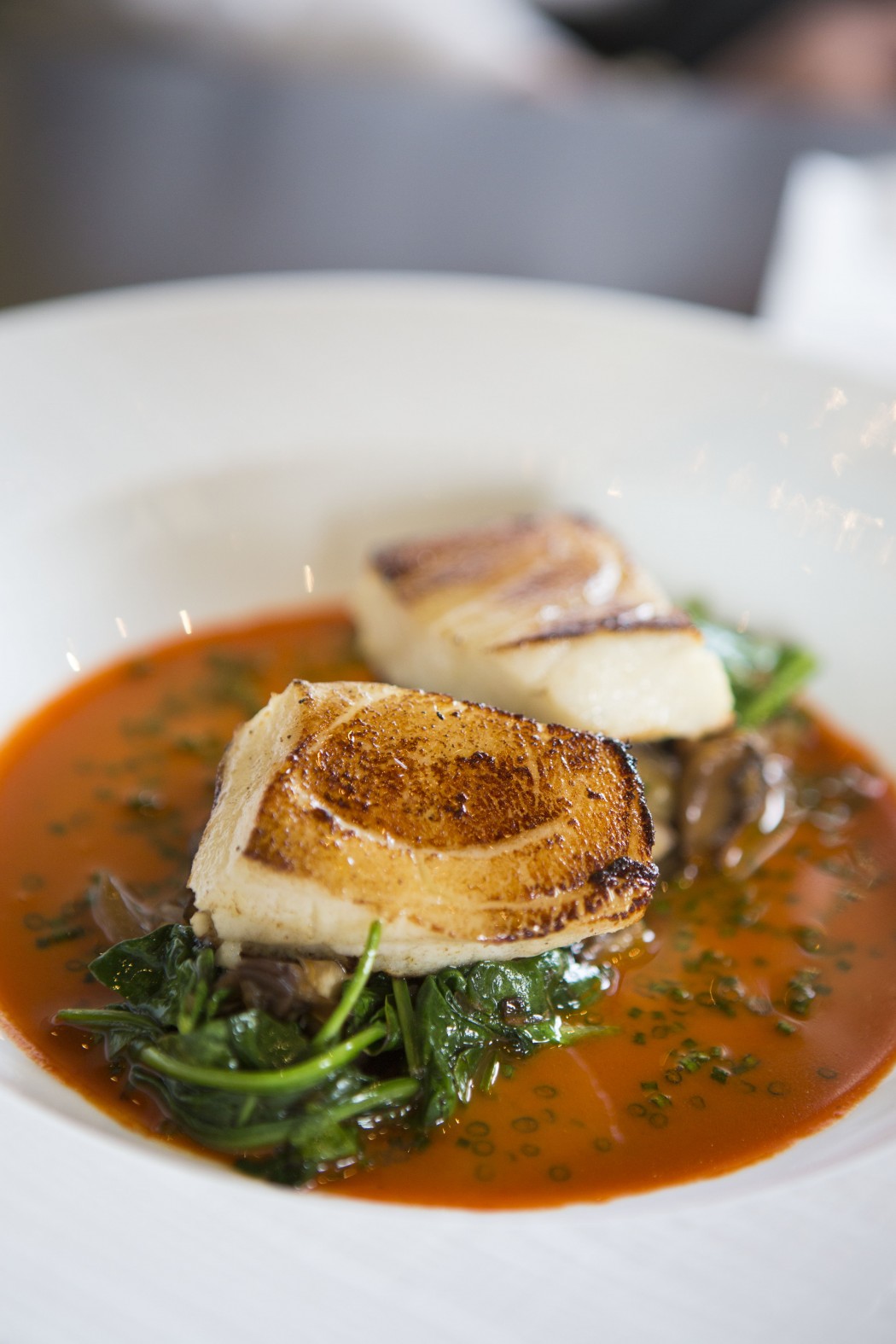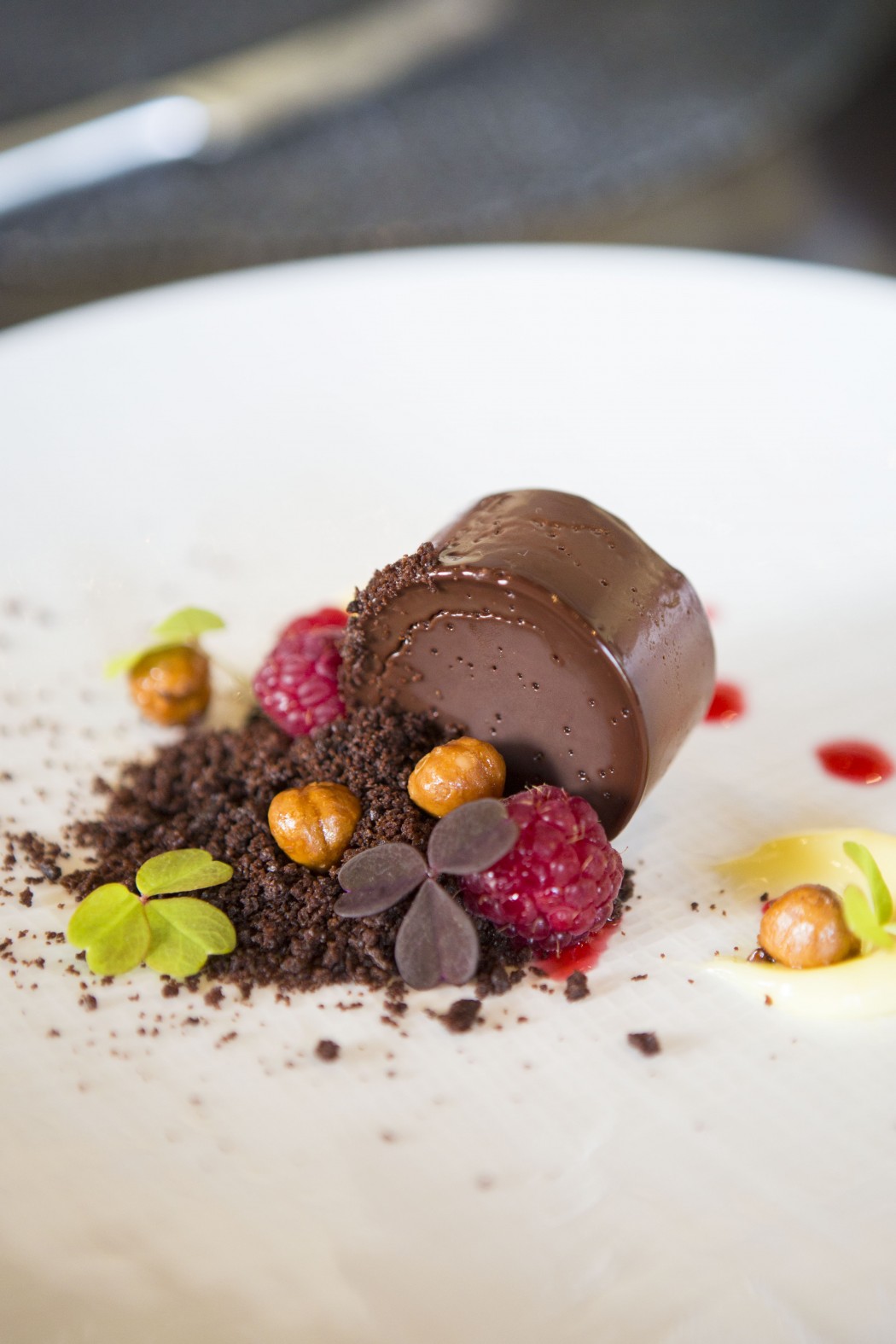 _______________________________________
Join the conversation:
_______________________________________
Executive Chef Josh K. Watkins
Executive Chef Josh Watkins brings a new dimension to simplified elegance through a unique combination of ingredients and a blend of contemporary and classical cooking techniques. Though a native Austinite, Watkins went to school at the California Culinary Academy in San Francisco. His time in San Francisco included being a part of one of Reed Heron's restaurant openings after another, Rose Pistola, earned the James Beard Foundation's Best New Restaurant award. Inspired by the wealth of high quality, fresh, local produce and seafood San Francisco had to offer, Watkins decided to bring the same elevated dining experience back home.
Returning to Texas, Watkins first worked under Chef William Koval at the French Room in the Adolphus Hotel, nationally recognized as the best restaurant in Dallas by publications such as The New York Times and Bon Appétit magazine.
Making the move back to Austin, Watkins joined the culinary team at the historic Driskill Grill under the tutelage of nationally acclaimed chef David Bull.
By the age of 23, Watkins earned the Chef de Cuisine position and later made an appearance on Food Network's Iron Chef America alongside Bull where they battled celebrity chef Bobby Flay. He also accompanied Chef Bull to the James Beard House in New York City and the Aspen Food and Wine Festival. In 2007, Watkins was named executive chef of the Driskill Grill and earned the establishment a consecutive five-star rating.
Chef Watkins' passion for farm fresh, ingredient-driven food led him to open The Carillon Restaurant at the AT&T Hotel and Conference Center in June of 2008. His unique approach to traditional foods and emphasis on using local, sustainable ingredients has caught the attention of food critics across the state, including the Austin American Statesman's respected food critic, Mike Sutter. Sutter gave the restaurant a well-earned four-star rating.