Fig & Olive Melrose Place
Invited to attend the Fig & Olive Music Collection Release Event on Wednesday, December 4th I was beyond elated to be heading to the pristine Melrose Place restaurant where Chef Pascal Lorange creates truly delightful Mediterranean inspired cuisine. The space has been home to Grammy Events, Oscar Events, celebrity parties and the like but it's not because it is pretentious. In fact it boasts a truly wonderful airy feel, spacious rooms, earthy envelopment's, crisp clean dècor with rich hues of color to warm you. Oversize cushions line the main room seating while terrace seating and a lovely bar offer more options. While yes, F & O is known for having celebrity sightings, it is much more than that. This evening's event was yet another example of just how elegant Fig & Olive is. The night began with cocktails, winter themed, and flavor forward.
Midnight Temptation
Cinnamon infused tequila with fresh cream & coffee liquor
*My TOP pick of the cocktails this evening. It was well balanced, tequila was beautiful, and the cream frothy dollop was done effortlessly.
Winter Delight
Vanilla infused vodka, pumpkin puree, ginger, apple brandy & fresh lime juice
*This was certainly a festive and BOLDLY flavorful "martini". Taste-wise this won me over.
Banana Paradise
Banana infused bourbon, coconut & pineapple topped with pomegranate
*This was refreshing and tasty but a bit too sweet for my palate.
The evening continued with tray passed hors d'oeuvres that were lovely, which is precisely what one would come to expect to come from Chef Lorange's kitchen. It began with a hot carrot soup served in a clever beveled angled shooter, progressed into thinly sliced ahi, filet bites, fig and tomato tartlets, and a few items that breezed past me as my mouth (and hands) were too full to intercept.

Fare highlights included the carrot soup and the tartlets. Composition was never lacking in essence of spice and culmination of flavor and the beauty of each rested perfectly on the tongue, inviting the palate to explore.
While the bites were memorable, we were all there to celebrate the brand new launch of Fig & Olive's new Music Collection CD. A compilation of music that takes you on a cinematic yet emotionally embarking journey. The CD is available  for purchase in-house or online for $18.98.
All in all, the room feasted on delectable fare, sipped on curiously playful libations, networked, posed for photos, reconnected with friends, and our ears bathed in the ambiance of the music. Thanks to Fig & Olive (particularly Samantha Heart) for a superb evening and to the culinary magicians in the kitchen who never fail to keep our souls fed.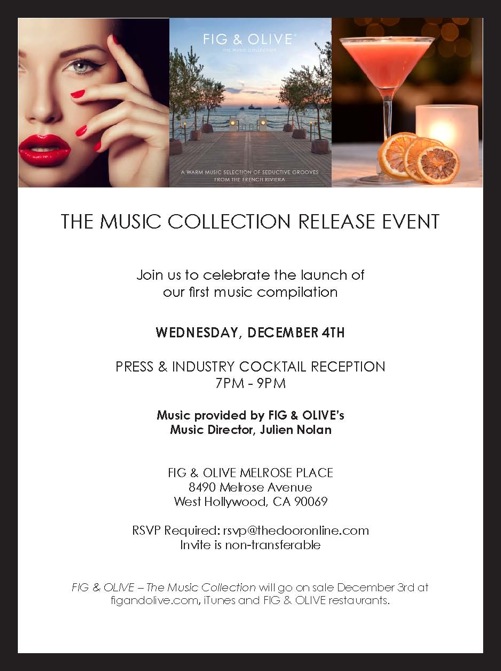 The Playlist:
1. Rhye – The Fall
2. Moya – Lost and Found (No Logo Remix)
3. Don Gorda Project – Dedicado
4. Bonobo featuring Szjerdene – Towers
5. Imogen Heap – First Train Home
6. Isaac Delusion – Early Morning
7. Nouvelle Vague featuring Coeur de Pirate – Voilà Les Anges
8. Ivy – I Still Want You
9. IndieKid – Take Me Away
10. Poolside – Harvest Moon
11. Andhim – Hausch
12. Kris Menace featuring Dominique Keegam from The Glass – Meant For You
13. Satin Jackets – You Make Me Feel Good (Original Mix)
14. Roosevelt – Soleil
15. Chateau Marmont – Wind Blows (Radio Edit)
16. Parra for Cuva featuring Anna Naklab – Swept Away (Robin Schultz Remix)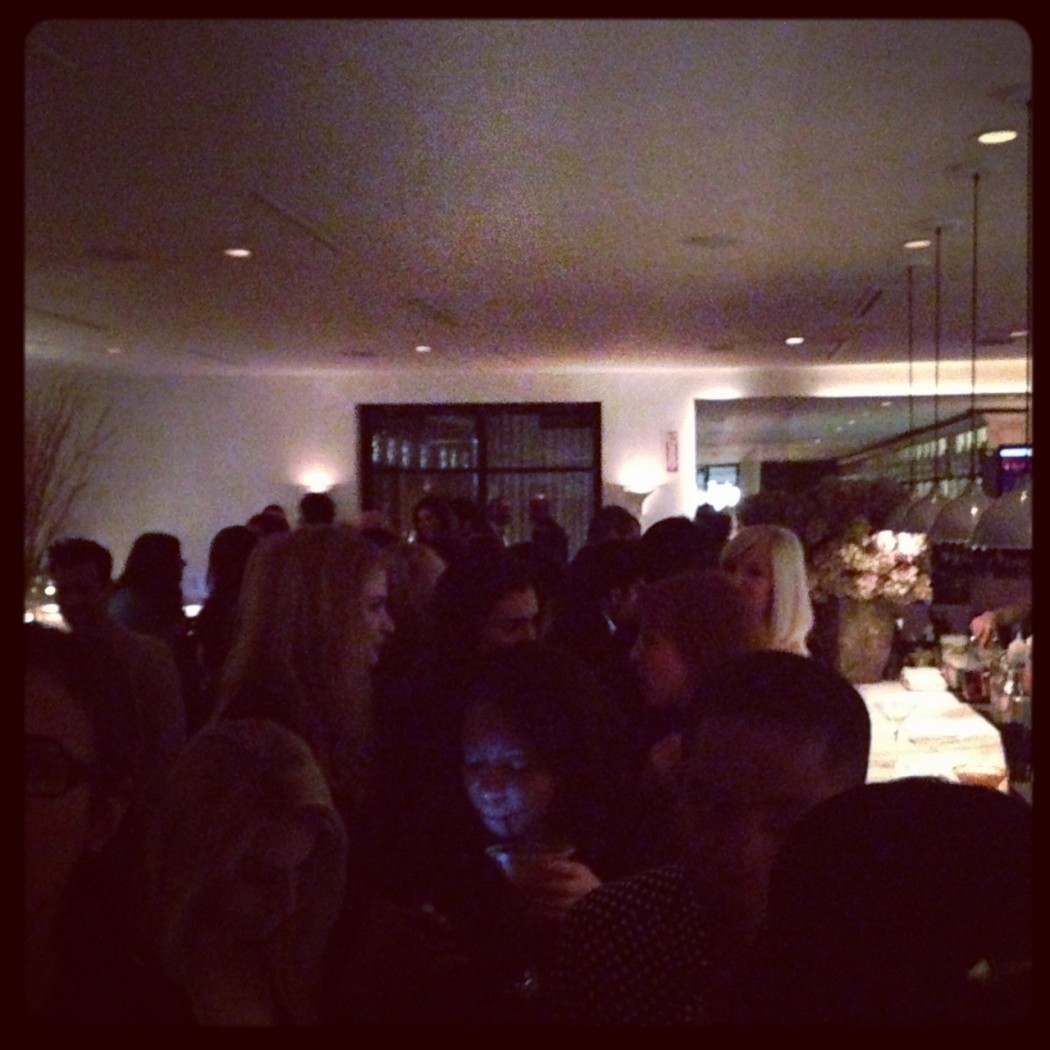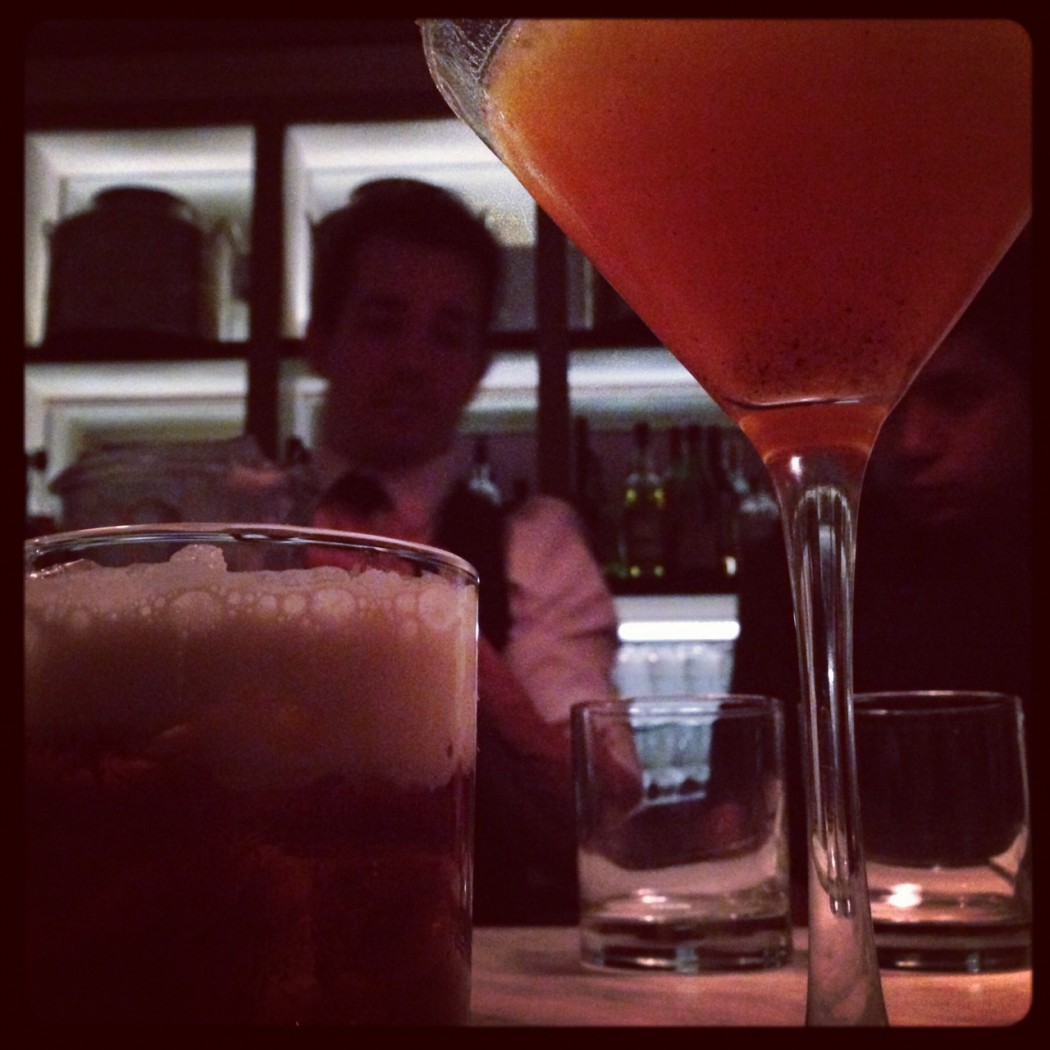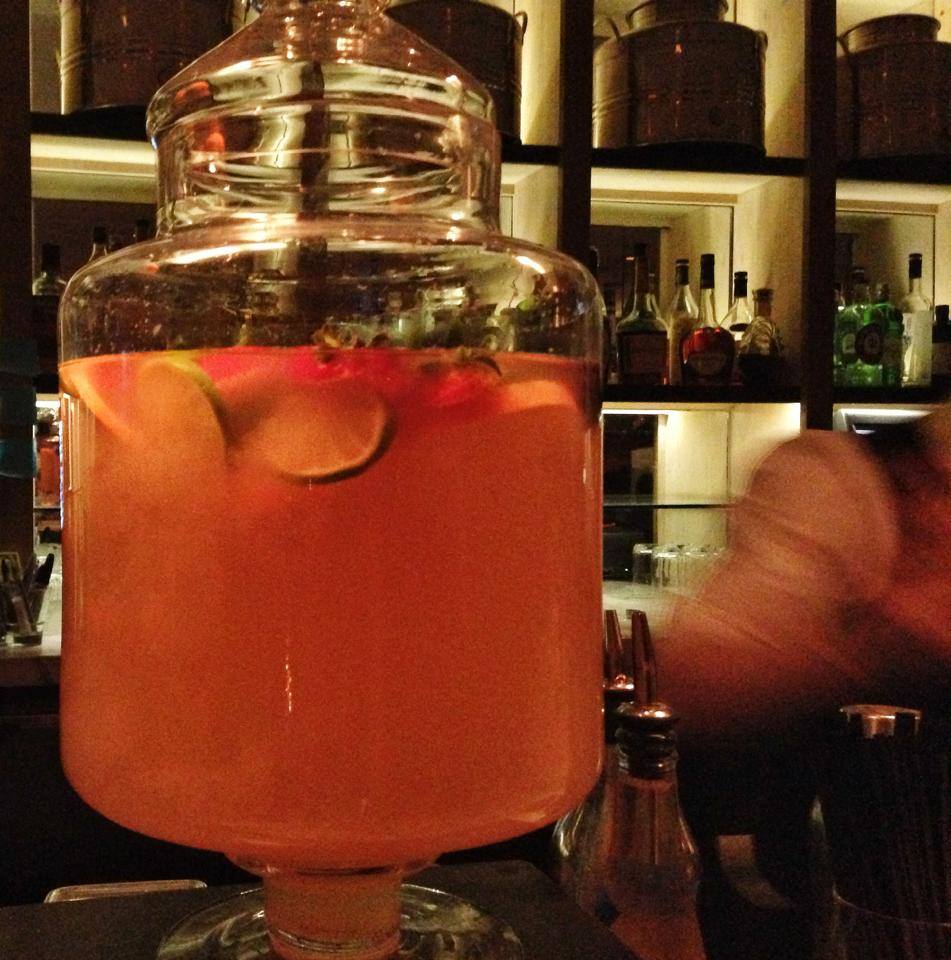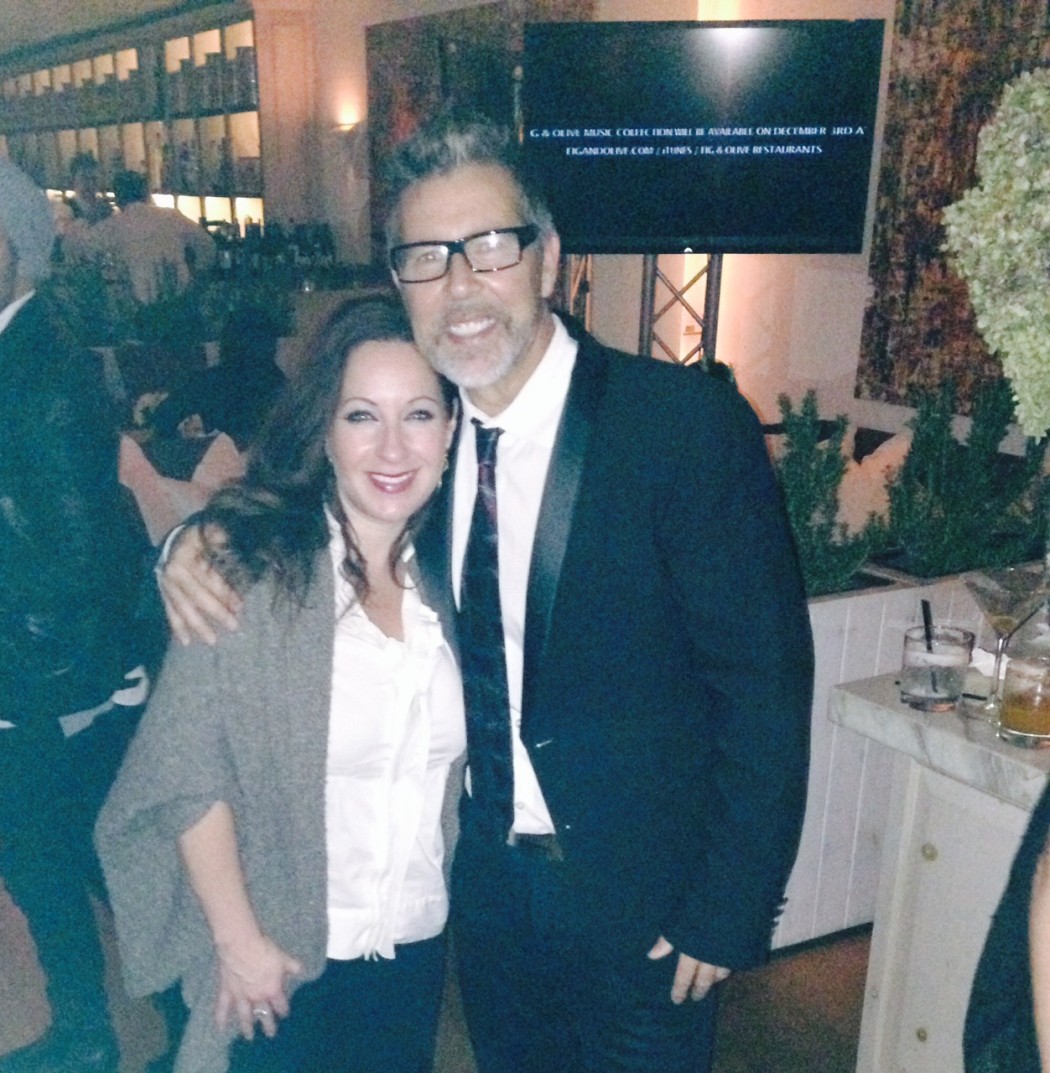 ---
 Meet the Chef de Cuisine

Executive Chef, Pascal Lorange, creates his menu around carefully selected farmers and ingredients for their genuine taste and seasonality. Pascal Lorange's tasting bar and communal table menu is informal with shareable plates such as Zucchini Cappacio, Fig Gorgonzola Tartlet and Crostinis, as well as, imported charcuterie, cheese, olives and marinated vegetables. At lunch, the menu offers a variety of flavorful dishes such as a Shrimp & Salmon Riviera Salad marinated with citrus and fruity olive oil; and an Herbs de Provence Rotisserie Chicken, finished with a Rosemary Olive Oil.
For dinner, signature dishes include Seared Sea Scallop with Truffle Artichoke Tapenade; Grilled Branzino glazed with a fig balsamic vinegar, served with figs and snow peas finished with a sweet Picholine Olive Oil; Porcini & Gorgonzola Jamon Iberico Ravioli with Porcini Olive Oil; and Grilled Lamb Chops smoked with a bouquet of Herbs de Provence and finishedwith a Rosemary Olive Oil. Desserts crafted by Pastry Chef, Andrew LeStourgeon, include Lavender Honey Madeleines, Warm Almond Cake with candied orange and Olive Oil Gelato; and Green Apple Sorbet with citrus, fresh mint, lemon, and olive oil syrup.
The exceptional wine list at FIG & OLIVE includes over 30 varietals from the South of France, Italy, and Spain that are offered by the glass or bottle along with a selection of champagne.
Executive Chef, Pascal Lorange, began his training at a young age with three-star Michelin Chef Georges Blanc in Vonnas, France. He continued to hone his craft in Spain and around the world while working as a private chef to Spanish singer Julio Iglesias and cooking for celebrities and dignitaries such as Oscar de la Renta, Princess Stephanie of Monaco and the Clinton's.
---
Follow ATOD Magazine™ and A Taste of Dawn™