FASHION REPORT: Transform Yourself
by ATOD Magazine's Editor-in-Chief, Dawn Garcia
LOS ANGELES, CA – Fashion is a statement. It tells your story, your mood, your influences. Fashion should be something that enhances your personality – just one more modality to express yourself. That said, this week, the 1st Fashion Report of the year, we are going to mix it up. Fashion is more than just the #fabrics and #accessories you drape your flesh with. Fashion is #hair, and as every girl knows, fashion is also #makeup. Pulling all four together can do unspeakable things in making you feel transformed.
So, this week's Fashion Report I've intercepted and am giving you a glimpse into my "secret life". Once upon a time I was a makeup artist and hairstylist in film, theatre, and fashion. I also designed and styled photo shoots all the way down to sewing the fabric onto a model whist creating the look and vision my wildly imaginative mind could concoct. And I was lucky. I worked with photographers and directors that gave me total creative freedom and it was liberating.
I was given the wonderful task of seeing every person as a blank canvas to which I could create and I absolutely loved it. BUT alas, I retired a few years back to focus on writing – BUT – on occasion, a client can get me to come out of retirement when I know I will be given freedom to design, create, and dream.
This week was one such instance. I was asked to stand in as Creative Director on a hush hush photo shoot with a remarkable talented, soulful musical artist, GEDINA (and Photographer, Eric Cacciopo). I would be overseeing the design concepts, makeup, hair, wardrobe, and overall details of the shoot. So, let's look at how at least one shot turned out. I took the "AFTER" image with my iPhone (another secret passion of mine).
---
NATURAL – MINIMAL MAKEUP
Gedina – BEFORE

---
SULTRY, FRESH MAKEUP | HAIR | WARDROBE: MINIMALISTIC
AFTER – PHOTO No.1 – LOOK No. 1
This was very natural face makeup, brows defined with taupe, eyes with subtle hues of white, a touch of bronzer, baby pink lips with a tinge of clear tacky (in texture) gloss
---
---
SEXY, BOLD, DARK AND MYSTERIOUS MAKEUP | HAIR | WARDROBE – SUBMERSED IN WATER
PHOTO No. 2 – LOOK No. 2
Clean base for foundation, brows defined in a richer espresso shadow, MAC paint pot = black (apply with finger tip), SEPHORA deep rich black liquid liner, MAC white contrast shadow for highlight, SEPHORA mascara with special attention to edge and inner eye lashes, MAC cheeks with a brighter fuchsia and contrast bronze (used very sparingly on both, extra attention to the apple), and on the lips we went BOLD. Black lip liner, paint pot = black, with vamp red lipstick only at the pucker, and clear tacky (in texture) gloss (MAC lipglass is ideal)
---
PHOTO No. 3 | LOOK No. 2
---
BEHIND-THE-SCENES
GEDINA tapped into an entirely new side of herself and it came across on camera. While the professional photos by Eric Cacioppo are being kept in a private "vault" for now, this #FashionReport is about encouraging you to try some new things. Want to go retro? Find your inner pin-up girl. Want to be soft and sweet? Find your inner Carrie Mulligan. Want to go sexy? Tap into your inner, well, this time … GEDINA.
This week, find an alter ego that has class, elegance, tenacity, strength, and confidence.
---
This article brought to you by our friends: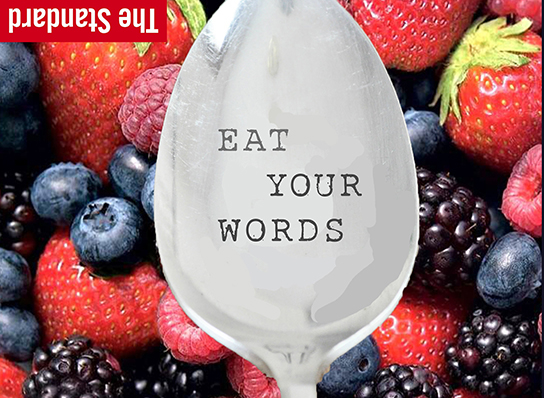 Follow ATOD Magazine™