Part 1. Experience Los Angeles
Finding a REAL Speakeasy – aka, worthy Hollywood watering hole.
By Dawn Garcia | Cover Photograph by Kei Taguchi
LOS ANGELES, CA – In Los Angeles, the city is thriving with warm bodies, hungry appetites and thirsty dwellers.  Whether here traveling or a proud local, there is an overflow of "choice". So, while many come here with bright eyes and big expectations hoping to go into the local Starbucks to spot an Oscar Winning actor, supermodel, or, in reality, Adam Levine (because he is always at Starbucks. The Starbucks of course conveniently always located within 2 street blocks of yet another Starbucks increasing their odds) – Others come here with grand plans of becoming the next big thing. Some come here on vacation to bask in the glory of the Pacific. However those of us that actually live here simply see Adam Levine in daylight (who loves his Starbucks) and are unaffected merely hoping he orders his drink fast enough so we can move on and brave the seemingly endless stream of red lights on the 405 – well, we have a deeper love and appreciation for the little unknown undiscovered gems in the city.
In the evening, say, as night draws in and that itching need to go do something slightly, well, incognito but elusively cool kicks in, there are so many options you couldn't find anywhere else. Want to slip into through an alleyway into an age-old Hollywood gem like The Writer's Room? It's said to house half (yes, half) of one of the original bars from Musso & Frank's. It is also said that once upon a time, screenwriters and Hollywood authors would slip away and create their masterpieces over illegal spirits. In fact, according to part owner and Mixologist, Daniel K. Nelson "Dandy", this is where Scott F. Fitzgerald came to write (perhaps even The Great Gatsby!). Located in hiding (on purpose), they are continually improving their menus and cocktails and it has one more little surprise. If you walk towards the bathroom you'll see a man and a door. The door leads to one of Southern California's largest night clubs, Supperclub. The contrast between WR and SC are extreme. WR is a small, quaint, intimate locale where music videos and films are shot and it is a hard-to-find, small space with beautiful little wonders like an old elevator cage that doubles as a VIP table/bed. SC on the other hand is massive and entertains up to 1500 people on any given evening.
However if you want a true speakeasy, you need to meet Mark and Johnnie Houston, aka the Houston Brothers. They have created 7 authentic speakeasy's (and a Hotel opening soon in K-Town along with Chef Roy Choi). The term "Speakeasy" mustn't be uttered lightly. In all honesty, it's frustrating to hear how many places actually refer to themselves as "speakeasy's" and are nothing of the sort but alas, the Houston Brothers have done everything one dreams of. When you want to be happily transported to the way times were decades ago when alcohol was illegal and men and women alike would dress their best, come ready to be fully entertained, drink the juice of the gods, and do so in utter secret, the brothers have you covered. Let's begin with the Los Angeles Speakeasy Education:
Dirty Laundry: This was the underground spot of Rudolph Valentino with brick archways deep underground (yes, really is underground), a large metal door with a secret password, and nothing but apothecary spirits lining the tiled bar. Oh, and there's no cell service and an old fashioned house phone so you will get a true speakeasy experience. www.dirtylaundrybarla.com
No Vacancy: Ever wondered what a true carnivale bar would be like? Visit No Vacancy. Get past the doorman first, then be led upstairs to 3 doors. Door # 3 leads you into a woman's boudoir where a woman lays on a bed in a corset and invites you in. Once she explains the "rules", she pushes a button and voila! A hidden entrance is revealed. Enter the bar and Friday and Saturday night, you will find a man in a bowling hat tightrope walking overhead in the outer courtyard. There is nothing like this in Los Angeles and the cocktails are pre-prohibition inspired. www.novacancyla.com
La Descarga: Feeling like going to Cuba during the 1930s when art was on the rise, musicians were thriving, rum, cigars, and laughter filled the seedy nights? This is the place. You must be on the list here.  The man at the door takes your name, speaks into his 007-like earpiece and once you're "approved" you enter in through an iron door and some very questionable stairs. At the top, an office. And a woman. And an armoire. She asks you if it's your first time and after telling you there is absolutely NO photography, opens the armoire doors, shoves the clothes to the side and tells you to walk in. On the other side? An iron firehouse staircase leading you into one of the most era specific bars in all of Los Angeles. Live dancers included. You can make reservations online at www.ladescargala.com
Opening soon are Madame Siam, the new Hotel (yet to be disclosed) and Downtown you can find The Edison, Caña Rum Bar, and Perch.
Los Angeles is full of dark corners and exquisite secrets. Time to go explore!
---
To Sponsor one of our Articles, contact us for rates and information:
*Note sponsorship is for the lifetime of the article.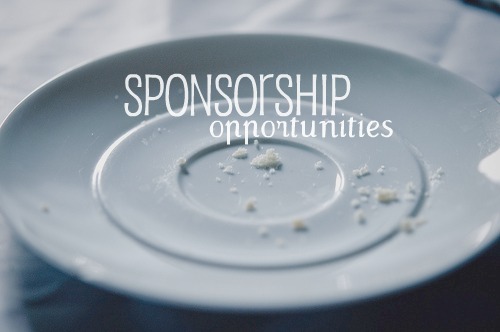 Follow ATOD Magazine™