FOR IMMEDIATE RELEASE: Your THURSDAY WEEKLY
Good morning!! ATOD Magazine™ has been undergoing some major editorial changes in an effort to bring readers the very BEST in content, access to special Events, interviews, fiction, and travel, dining, and product guides REGULARLY.
SO – I am THRILLED to announce that starting next week we will be publishing on a WEEKLY basis. EVERY THURSDAY by 10am EST a new WEEKLY ISSUE will be available online. You can expect to see all the stories, guides, interviews, and event announcements to take you through the weekend and the following week.
In addition, every Monday morning we will begin a #Twitter and #Instagram "Chat" with audiences around the world so be sure to join us:
Also, please note that you can check here on #Facebook for announcements, see the latest in food, wine, travel, fashion, design, art, music, and culture. We don't want you to miss a thing!
In the meantime, we are announcing our 1st Event of 2014.
RSVP for our Event here: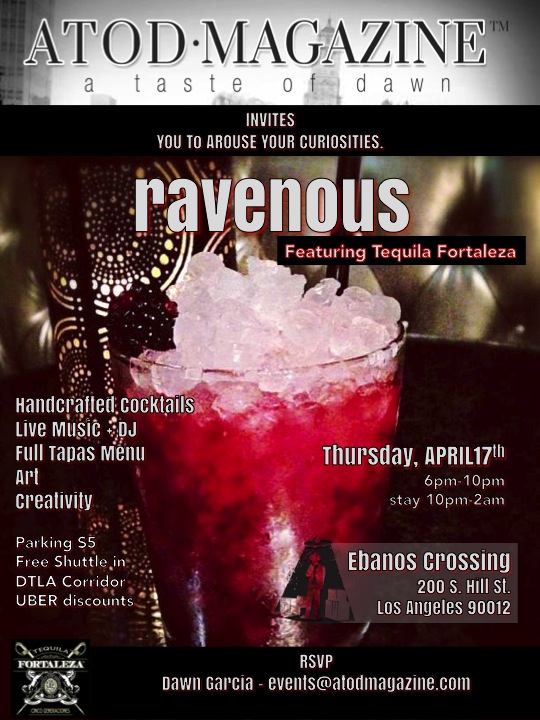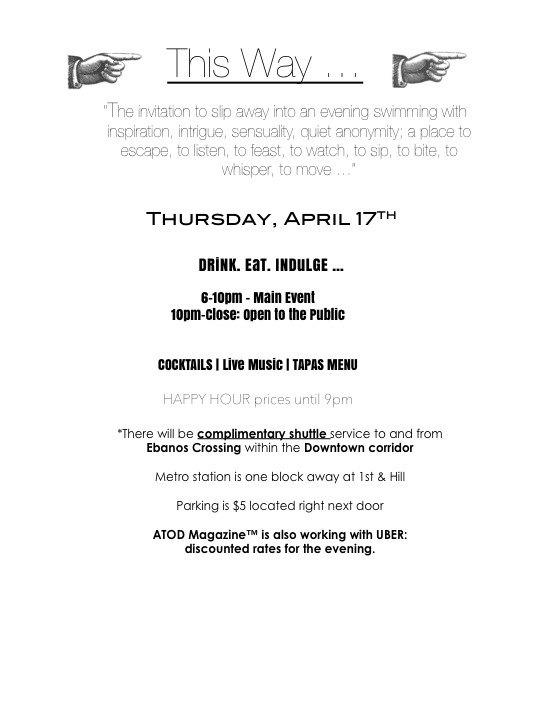 Featuring the BOOM BOOM BOOM Band
7:30-8:30pm PERFORMANCE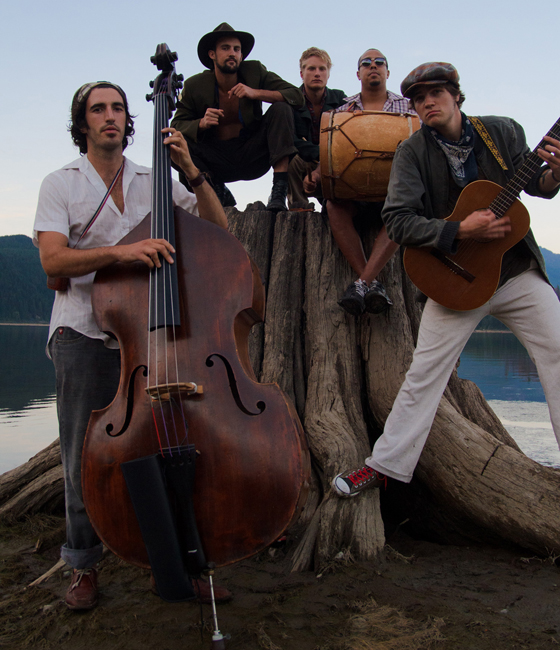 Follow ATOD Magazine™

Brought to you by …