Former Church & State Chefs Launch Carb & Nation Food Truck
LOS ANGELES NEWS!
Carb & Nation is a food truck selling chef inspired sandwiches and craft sodas. Time spent working in some of the country's top restaurants from New York to Los Angeles Chef Fata and Chef Kevin have elevated sandwich and soda combinations from traditional to new and exciting. What started out as a conversation on how to put together the perfect burger quickly turned into a study of various types of bread, sauces, cooking techniques , flavor combinations, and textures that would work together to enhance the experience of eating a sandwich.
---
Sample MENU
---
About Carb & Nation
Fata Wijaya grew up in Indonesia before moving with his family to southern California, where he earned an Associates of Culinary Arts at Le Cordon Bleu.  From there, Fata started at Four Seasons Pahui'a Restaurant in  Hualalai, Hawaii.  Fata then worked for Jean Georges Vongerichten at The Mark in New York before taking time to stage in the kitchens of WD50, Le Cirque, and Alinea in Chicago where he continued to develop his knowledge of molecular gastronomy. Fata then returned to New York to work at Nougatine, before getting promoted to the three-Michelin-starred Jean Georges where he spent almost two years working through the kitchen. Fata returned to Los Angeles where he most recently worked as sous chef at Church & State under Tony Esnault.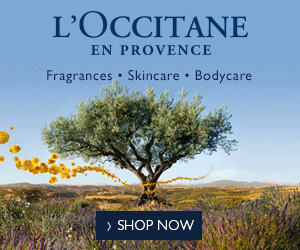 Kevin Micheli is a native of Detroit, Michigan.  After receiving a business degree from Western Michigan University, he went on to earn his degree in Culinary Arts at New England Culinary Institute.  Kevin started his career at Cuisine, which was voted Detroit's best restaurant.  From there, he worked at Michelin-starred restaurants Everest and Crofton on Wells in Chicago, the latter as the Sous Chef. From Chicago, Kevin moved to Seattle where he opened a large hotel-style private residence as Executive Chef.  He most recently worked as Sous Chef at Church and State in Los Angeles under Tony Esnault.
Upcoming Events
4/3 – TasteMade Event (Celebration of LA's Yummiest Food Hoods)
4/19 – LA Foodie Event at Angel City Brewery
5/31-6/1 – LA Wine Fest
6/8 – Crave Expo
6/7, 6/28, 8/9 – Street Food Cinema
---
Follow ATOD Magazine™