Obscura Is Anything But Dubious
OBSCURA | 645 Walnut Street | Cincinnati, OH 45202
Obscura. An elegant and gorgeous metropolitan restaurant, lounge, and bar located in the heart of Cincinnati. A client of mine, comedian Rajiv Satyal was going to be doing his One-Man Show, No Man's Land in the heart of the city and we needed to find the most incredible locale for the After Party. After doing a little research and enlisting the help of his Cincinnati friends, we found OBSCURA: A metropolitan haven, cocktail lounge, and sultry invitation to explore your desire for something unique.
---
Owner Scott Sheridan and Media Director, Kim Sheridan and I all talked about the possibilities and thanks to Scott's openness and big vision, the plan was executed in no time flat. OBSCURA is an upscale restaurant and bar with multiple layers of sophistication without the unapproachable lure of "snooty".
Before inviting you to view their brand new menu, I want to share the Special Menu prepared for Rajiv's Show (and this is what shows their devotion to what they do):
Figaro Manhattan
Fig Bourbon, cocchi sweet Vermouth, orange bitters
French Martini
Vodka, chambord, pineapple juice topped with Prosecco
the RAJIV
Gin, lemon juice, tarragon, Domin de Canton
They even agreed to keep the kitchen open until 11pm AND put together a Pre-Show Dinner. OBSCURA is nothing short of class and the hospitality and quality of everything they do is apparent in every aspect of the venue.
Scott Sheridan had a blast and even took the time to send me some photos from the evening's festivities!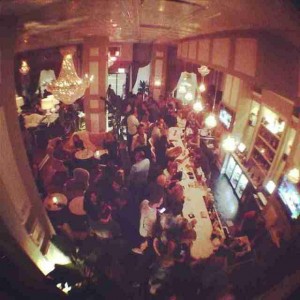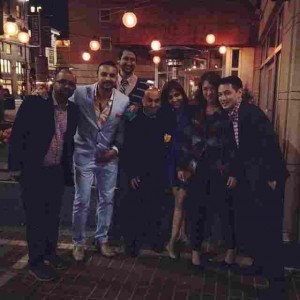 Before delving in, I want to personally thank Scott, Kim, and their staff for upping the ante on what sophistication  means.
---
To truly understand the way OBSCURA and its menu is designed, you must take a look at their libation program but first read one of the entries they published on Valentine's Day. This alone exemplifies the passion behind their cocktail program:
---
Oh Valentine, sweet valentine. Your day brings much emotion to us mere humans. Love, loss, excitement, disappointment, trepidation all flow freely on February 14th. No one is safe from your grasp. Men and women, young and old begin to think who shall declare their love for me and who shall I declare my love for. Those in relationships begin to scrabble together plans to either make this night better than the year before or to make it a memorable and impressive first. Those who are single look to it as maybe a chance to find their soul mate while others get together with other single friends for solace and solidarity.

For bars, clubs and restaurants the special day brings its own meaning. Nightclubs start to target those most likely to come through their doors with promotions that inevitably include speed dating, how awesome it is to be single and how going out for dinner is for loser couples. Restaurants start to plan their prefix menus with lots of red, champagne and roses delicately balancing prices so not to appear like they are cashing in on this day of love. But what should a luxury cocktail lounge do? Well we're going for the sex!

Imagine … You've just had a lovely meal and bottle of champagne with the love of your life. You feel the gentle swell of warmth and passion towards your partner but what next? You don't want to go home just yet but you also want to keep surrounding yourself and your loved one with this romantic magic, knowing that the better the romance, the better the good loving. You see the day of love is also a day of lust and there is nothing that can take the night to that next step better than good old aphrodisiacs.

People have used aphrodisiacs for centuries and there is so much information out there that if you're really interested you can find it. I am not going to reinvent the wheel and breakdown the history of aphrodisiacs here. I'm going to tell you about my favorite combination and then you can come to Obscura this Valentine's Day and try out the special Valentine's menu that will be injected and infused with all manner of aphrodisiac treats.

My special combination involves watermelon, chili peppers and chartreuse. This is a wonderfully naughty combination and is believed to help both boys and girls have a much better time. The capsicum in chilies starts the heat, increasing sensitivity and arousal. The watermelon provides the direction increasing blood flow to the important bits and increase the sensitivity of said bits. Finally the green chartreuse is made by Carthusian Monks at the Grande Chartreuse Monastery in the mountainous southeastern region of France. I doubt their goal was to create a male libido enhancer yet they did and also managed to make it delicious. I suppose you could argue that all liquor seems to be a libido enhancer judging how most men act when partaking in the devil's brew but the tonic-like ingredients of chartreuse help you have all the fun without the flop.

So on this day of love don't forget that Obscura loves you, and like a good wingman, or wing woman, we are going to give you the stuff you need to make this a Valentine's to remember. Whether it is with our Newsweek featured Cosmowobbleton or Head Mixologist's, Michael Hubener, Oyster Martini with vodka infused with raw oysters, a touch of house-made mignonette and garnished with asparagus. You will have that loving feeling by the time you step out of our doors.

Benjamin xxx
Now launching a brand new cocktail menu that was created in conjunction with Mixologist, Benjamin Newby (www.benjaminnewby.com) and Obscura's Head Mixologist and Bar Manager, Greg Wefer – the hand crafted libations are anything but boring …
Photos by Cincinnati Nomerati and James Jenkins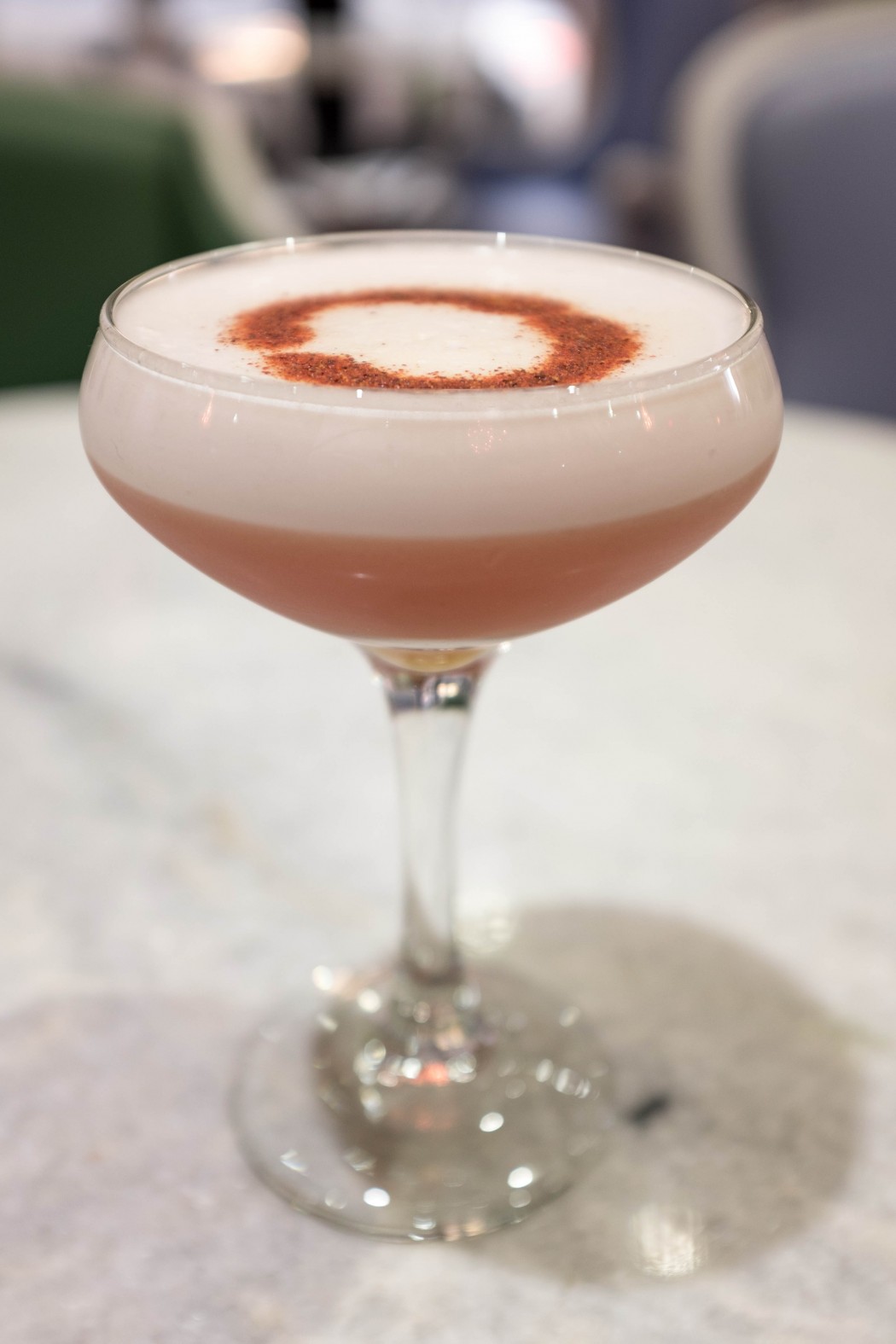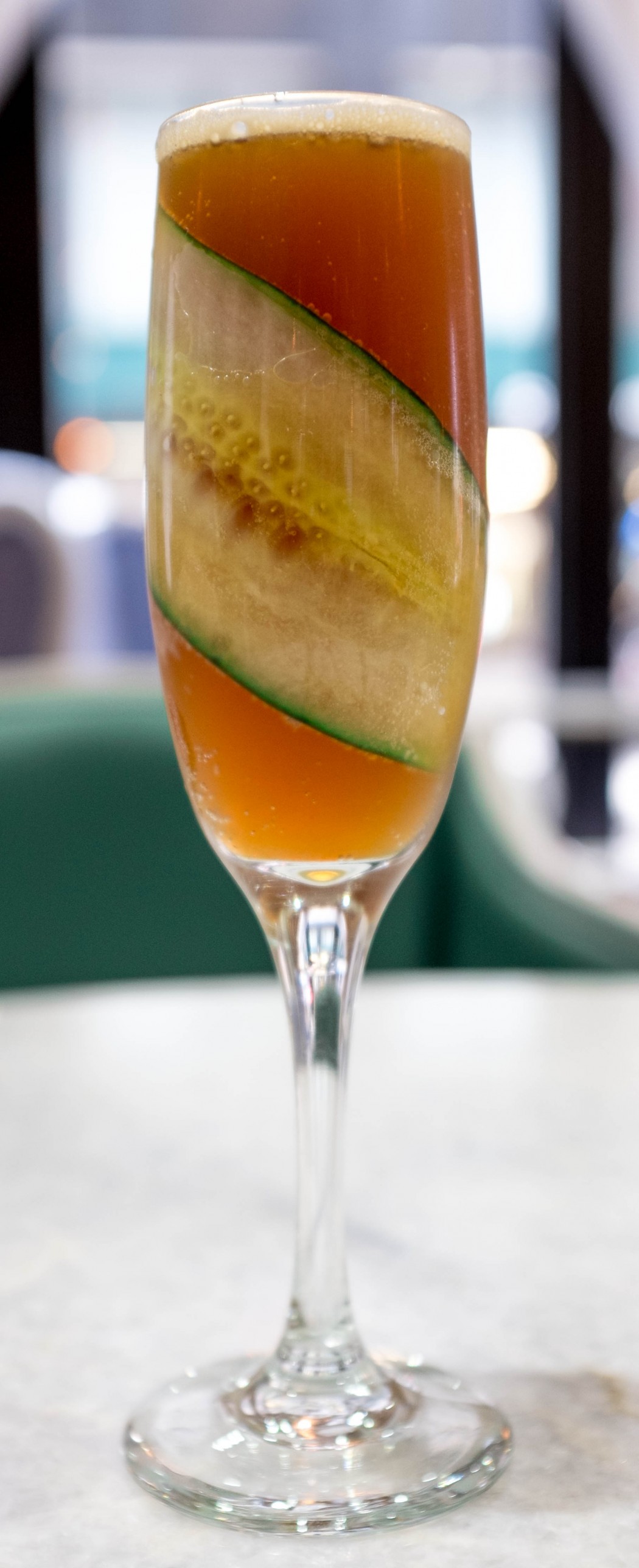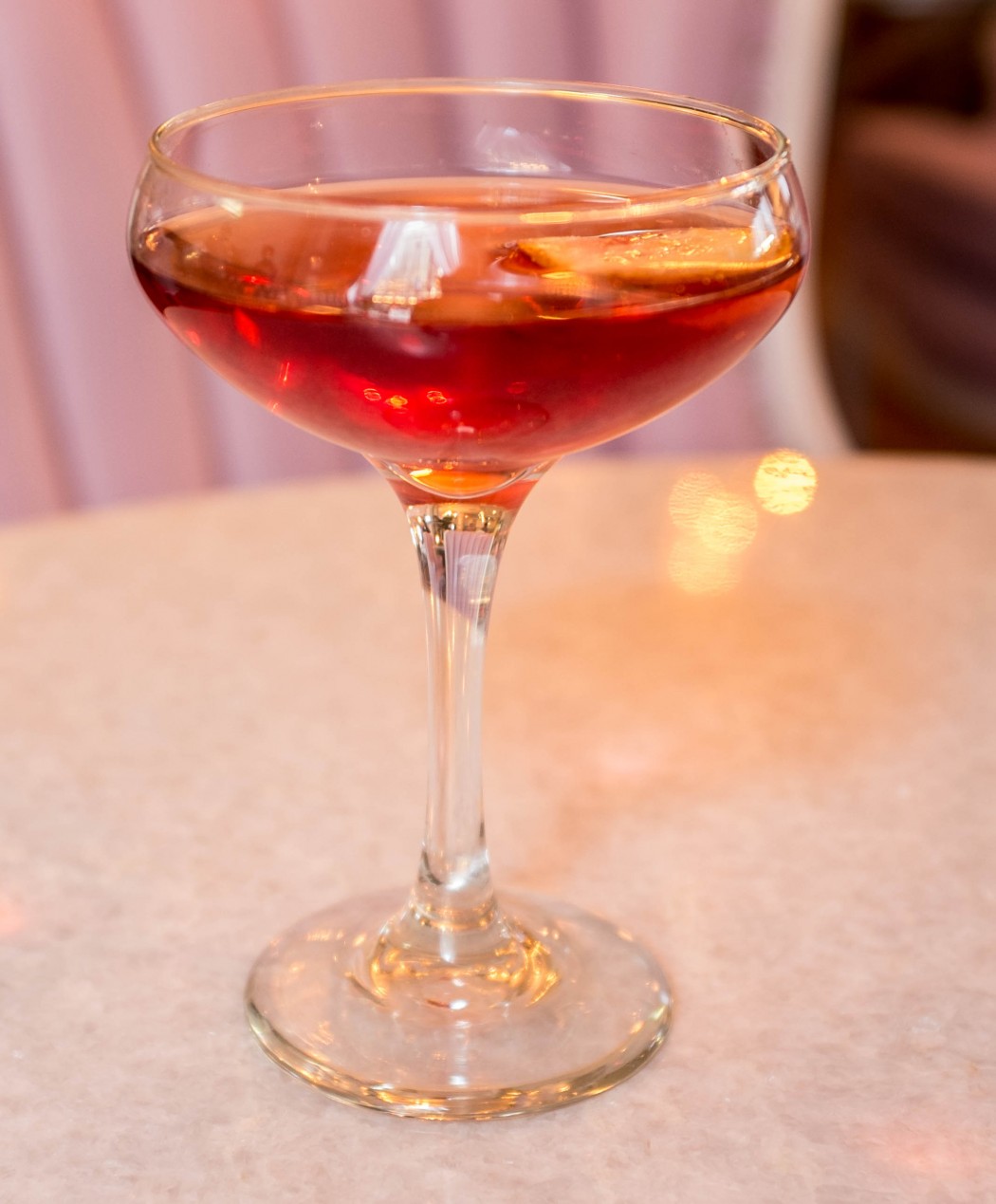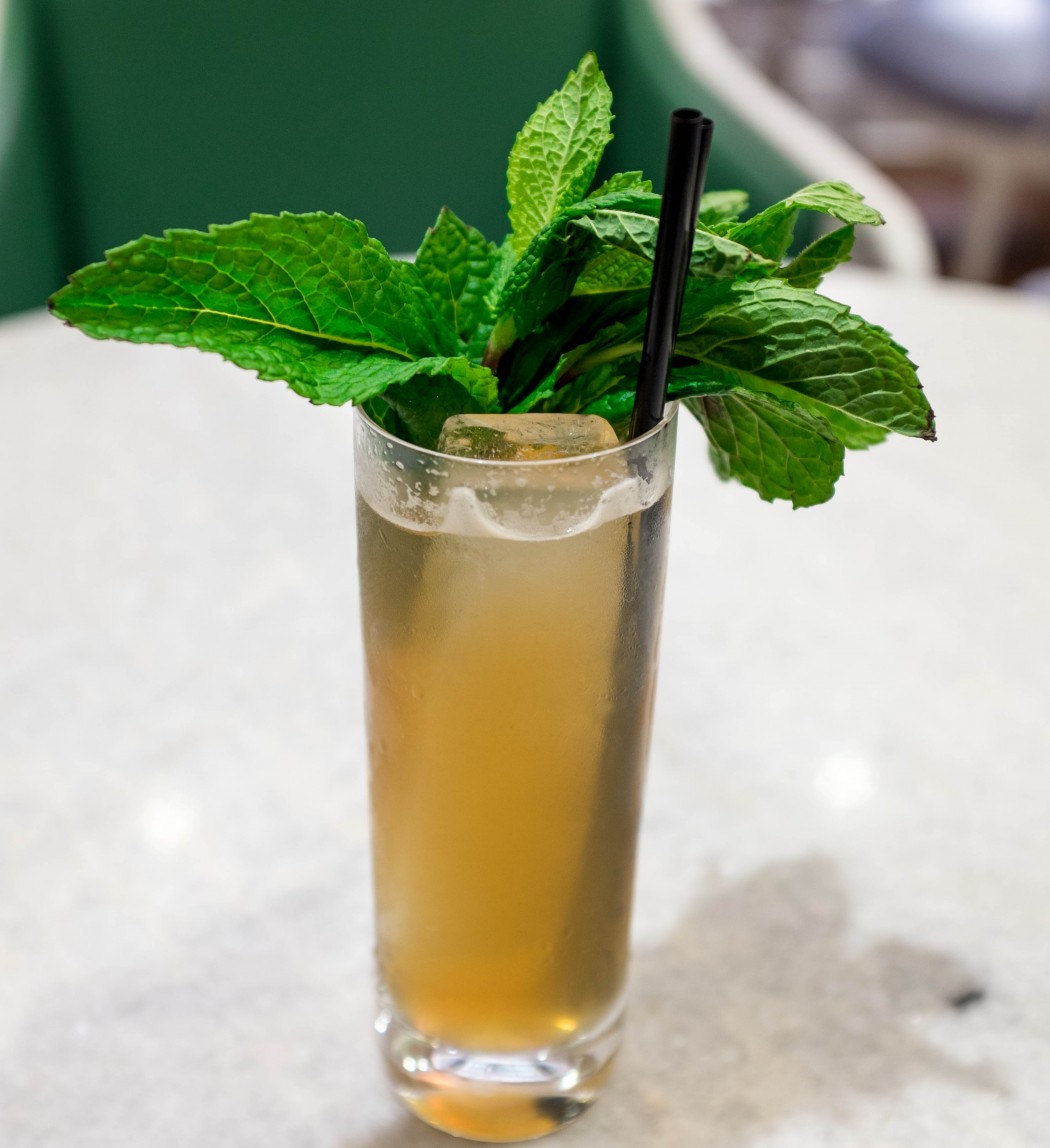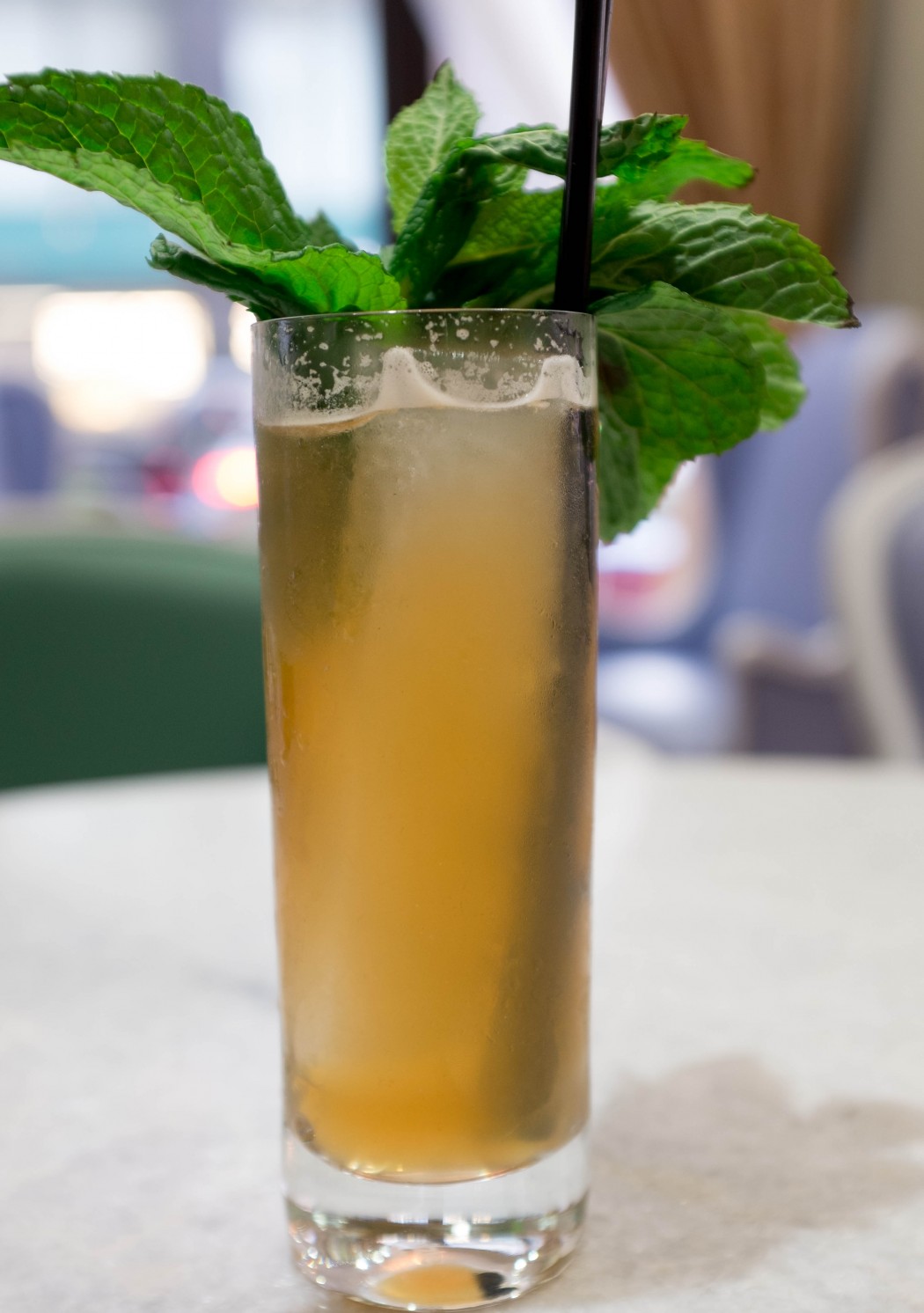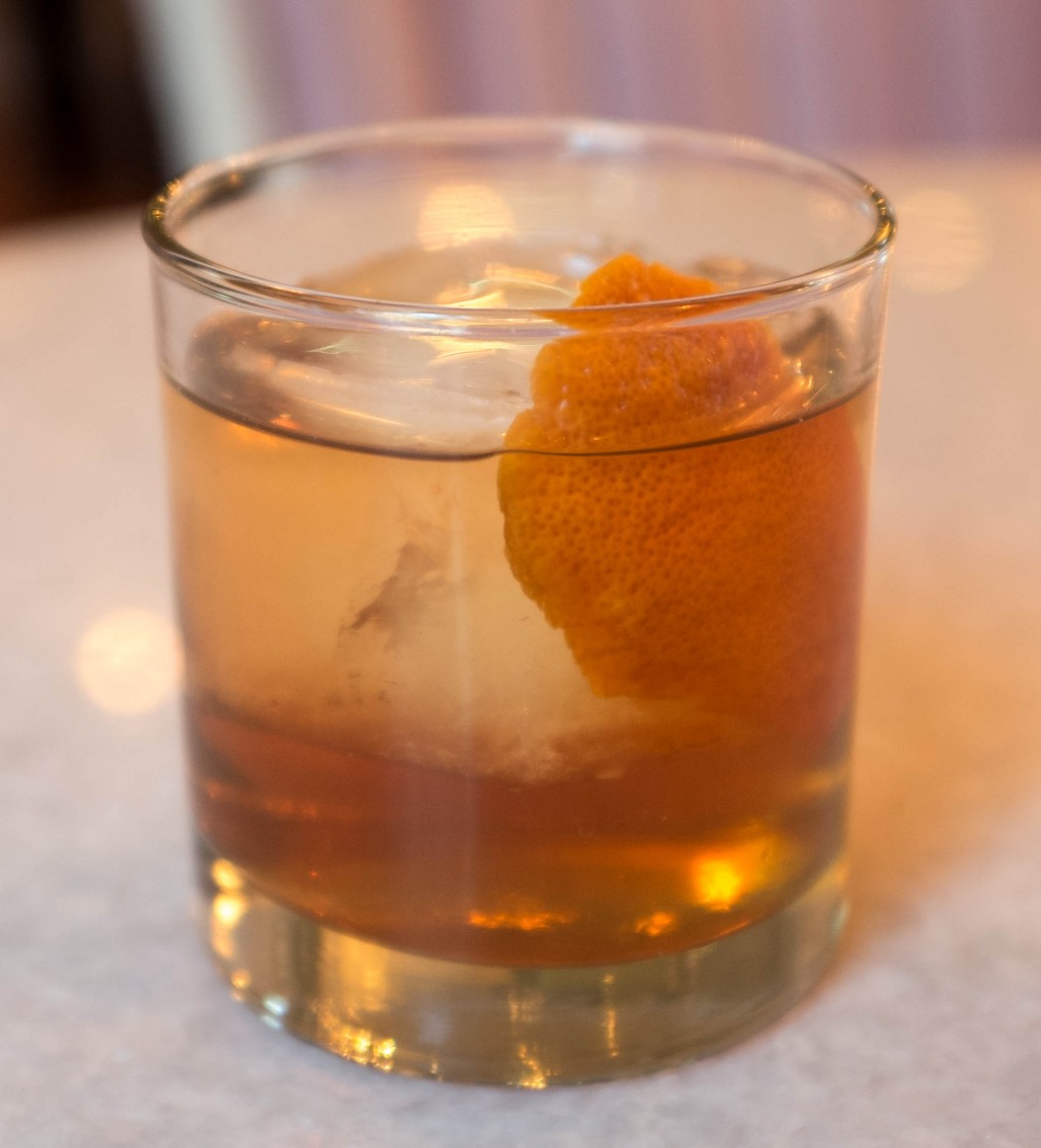 ---
About Obscura
Obscura reinterprets a forgotten classic – "the cocktail lounge": offering refined guests an ideal atmosphere to enjoy intimate conversation, artfully infused libations, elegantly presented aperitifs and sweets, and ambient music styles from around the globe selected to enhance the social experience.
Like the scenes portrayed in the many "moving portraits" hanging on its walls, Obscura's exquisite beauty will transport you to a captivating world of surrealistic encounters. The grand space majestically imposes itself in the form of a French Chateau fit for Napoleon. Deep wing back arm chairs, marble top bistro tables, and a grand player piano give the room a cozy but sophisticated feeling. This combined with the subtle warm glow of French Empire crystal chandeliers and white Italian table lamps create an enchanting and welcoming environment.
Beneath Obscura, the hushed deep red decor of the Jim Thompson Room, offers privileged guests the perfect rendezvous: Decadent wines, bourbons by the barrel, liquor cabinets and lavish leather surroundings. And then there is the Bengal Tiger, which hovers above, overlooking the gathering. Named the Jim Thompson Room after the most famous American businessman living in Asia at the time of his mysterious disappearance in Thailand in 1967, Jim's spirit reigns supreme. Discover the many Cincinnati sightings, such as Jim at the Aronoff, at Jeff Ruby's having dinner, or hidden in the backdrop at Washington Park in the OTR. These black and white images all add to the mystical aura of the place and make it truly Jim Thompson.
Follow ATOD Magazine™