Citywide 86'd: One Competition, 16 Chefs, 4 FINALISTS
Photo Essay by Kevin Curtis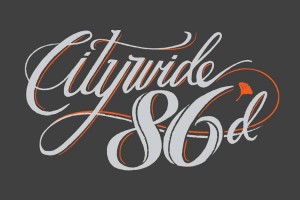 What happened when we gave Kevin Curtis, ATOD Magazine's best photographer, an afternoon with 4 of Austin's most talented "cooks in the kitchen" at one of the most fiery culinary competitions in the city? See for yourself! First, let's break down the semantics.
The GIST
What is Citywide 86'd?
Citywide 86′d is a friendly yet heated cooking competition between contestants employed at some of Austin's favorite restaurants.
What is this Competition all about?
The 86'd competition began in 2008 as an internal battle between Uchi, Uchiko and Uchi Houston. Uchi opened the competition to other Austin restaurants in 2013, partnering with Keeper Collection and The Wine & Food Foundation of Texas for the finale.
The RULEs?
The catch: Sous Chef level and above are not eligible.
The deal: Sixteen contestants will be chosen from Austin restaurants.
Four will compete against one another in preliminaries with one victor at each round.
Four victors will compete in the June finale.
By the numbers:
45 Mystery Ingredient Baskets
16 Competing Chefs
Four preliminaries over five months
One finale, One winner
Each preliminary has three elimination rounds; 1) Appetizer, 2) Entrée and 3) Dessert – all four competitors in the same kitchen. Chefs are presented with a mystery basket containing the same (interesting) ingredients and are charged with creating the most delicious and visually appealing dish in the time allotted.
The JUDGES:
Vilma Mazaite of la V
Second Bar + Kitchen's Jason Stude
Home Slice Pizza's Jen Strickland.
The Final Four COMPETITORS?
---
THE WINNER:
Murphy Parks of Searsucker the ultimate winner!
The competitors then presents to the judge panel who taste and eliminate one contestant each round until there is a final victor.
Here is how this year's Battle Shaped Up … in Pictures:
Photographs by KEVIN CURTIS ©2014
---
BOOK YOUR TRIP TO AUSTIN …

Follow ATOD Magazine™