FASHION: Fancy A Picnic – PART 2
Let's picnic, shall we?
Picnicking is delightful in summer as the heat seeps in, the smells of lilacs and jasmine permeate the air, and the sound of ice pushing against the inside of the glass calls to us like a pied piper. This "Fashion Report" is an homage to the sweet zest of outdoor sophistication. Picnic baskets and gourmet goodies that look and taste delicious! I mean, whoever thought picnics had to be dull clearly haven't explored all of the possibilities!
Part 1.
PICNIC BASKETS
Below is a look at some of the most chic and unique picnic baskets:


picnic basket | black & white lining
$125.00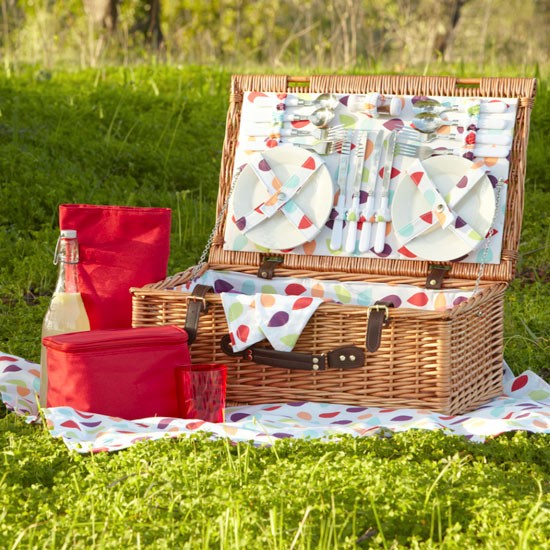 Summer Leaves 4-person picnic basket
Optima Blyton picnic tin
£59.95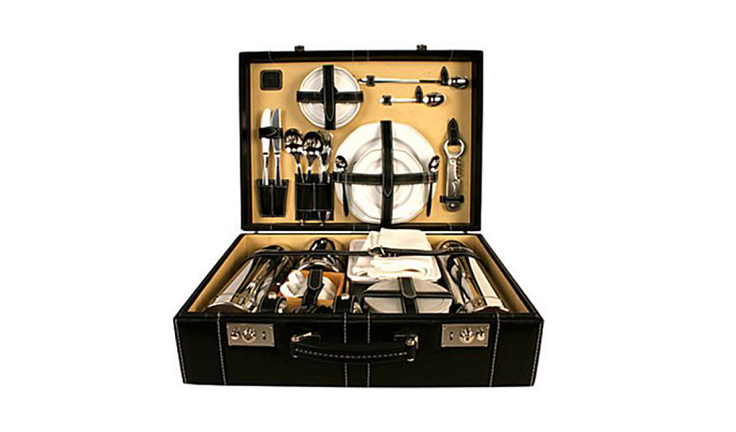 Katharine Pooley Picnic HAMPERS
$3,000 USD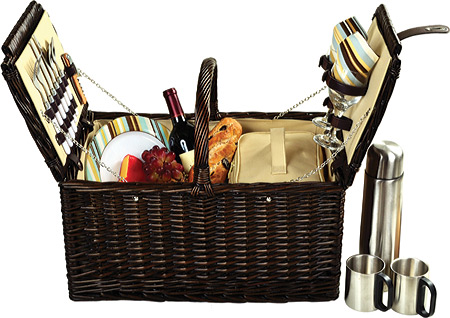 Picnic at Ascot Surrey Picnic Basket for Two with Coffee
$119.45
---
Part 2.
My Favorite Gourmet Spots in LOS ANGELES
Below is a list of my favorite Cheese + Gourmet Sweet Shops around town
LOS ANGELES: The CHEESE Store | Olive & Thyme | Vosgues Chocolat | SweetSalt Food
---
Part 3.
RECIPE IDEAS
FIND the BEST Picnic Recipes (Click on the images)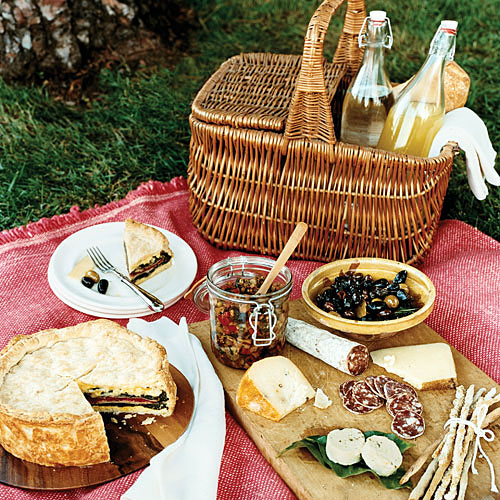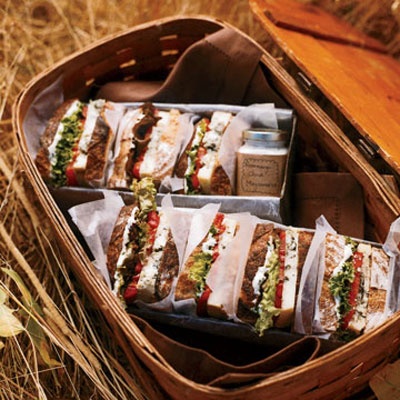 ---
 Part 4.
PICNIC in your own BACKYARD!
Why not get dressed up and picnic in your own backyard?! Our kiddos love a little one-on-one time and love us even more when we act silly so – if you are in the mood for a little elegant adventure, why not tap into your inner child, grab your kids and create a #Wonderland picnic. Marshmallows, teas, cookies, tea sandwiches using food coloring wherever possible. It is a good excuse to bake some cookies and dust off the "child inside" and have some fun. You can even make paper lanterns using construction paper and pipe cleaners. Get creative, wander the backyard and search for fresh flowers, interesting herbs and really indulge in a bit of fairy tale-like magic.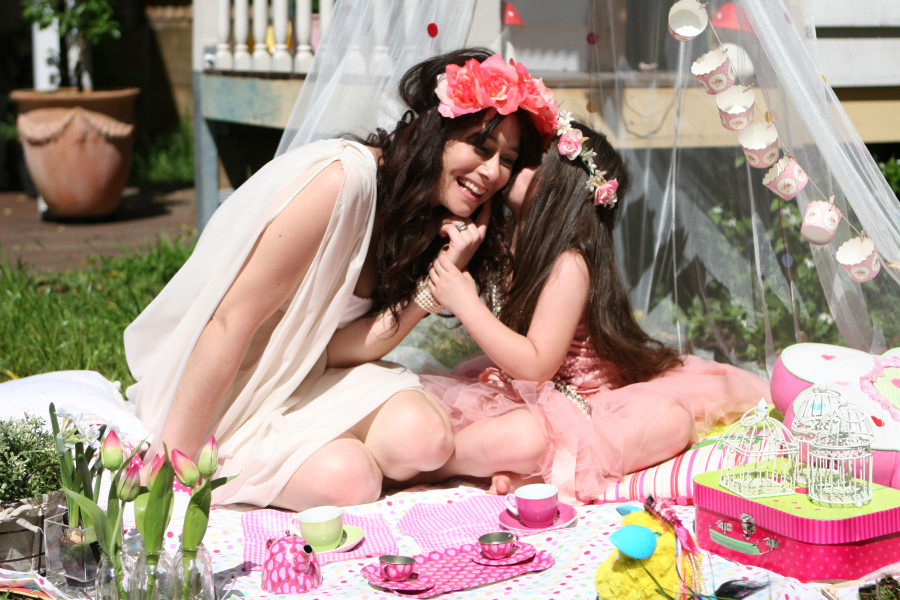 ---
Part 5.
FIVE Favorite Picnic Spots around the US
CHICAGO: Millennium Park
LOS ANGELES: Hollywood Bowl, El Matador State Beach, Crystal Cove
SEATTLE: Green Lake
AUSTIN: Austin River Walk
Northern CALIFORNIA: Marin French Cheese Shop
NEW YORK: Bryant Park
---
Follow ATOD Magazine™