Homemade DAWN Wrap
Feeling the remnants of a long week and a "fun" Friday night? I've got the cure. Why not try my Homemade #WRAP?!
What You'll Need: INGREDIENTS
Homemade Kale Chips
Fresh Mint
Cilantro
Italian Parsley
Cucumber
Purple Beets
Tomato + Jalapeño  sauté
18 Year-Old Aged Balsamic Vinegar
Parmesan Threads (Grated is good)
Gluten-free Brown Rice Tortilla
KALE CHIPS
Bake kale on parchment paper at 350•F for 10 minutes (add a bit of salt and pepper per taste) *Be sure the kale is washed and dried prior.
TOMATO JALAPEÑO SAUTÉ
Chop 2 ripe green tomatoes, 1 whole jalapeno. Pour in 1-2 tbs Olive Oil, 1 pinch of minced garlic, salt, pepper and saute until lightly browned.

INSTRUCTION
Chop and carefully prepare all fresh veggies and herbs, put them into brown rice tortilla, drizzle balsamic, Parmesan (alternate w feta or goat if desired), even a little yellow mustard if you need an extra bit of tart. Add protein if you'd like (tempeh works best for #vegans, grilled chicken for #vegetarians, and a nice carne asada for #carnivores) ENJOY! And don't forget to drink plenty of water for a healthy recovery.
TIP
Prep the veggies and cut prior and cut more than necessary. Store over the next 3 days to have them readily available any time you want to make a wrap.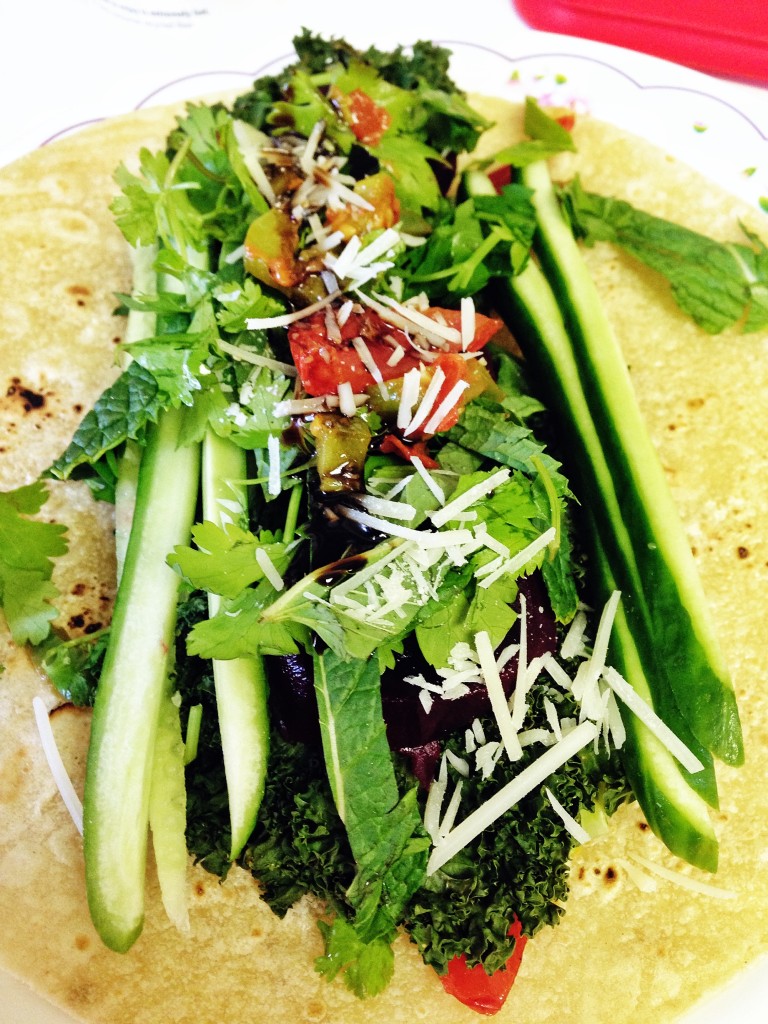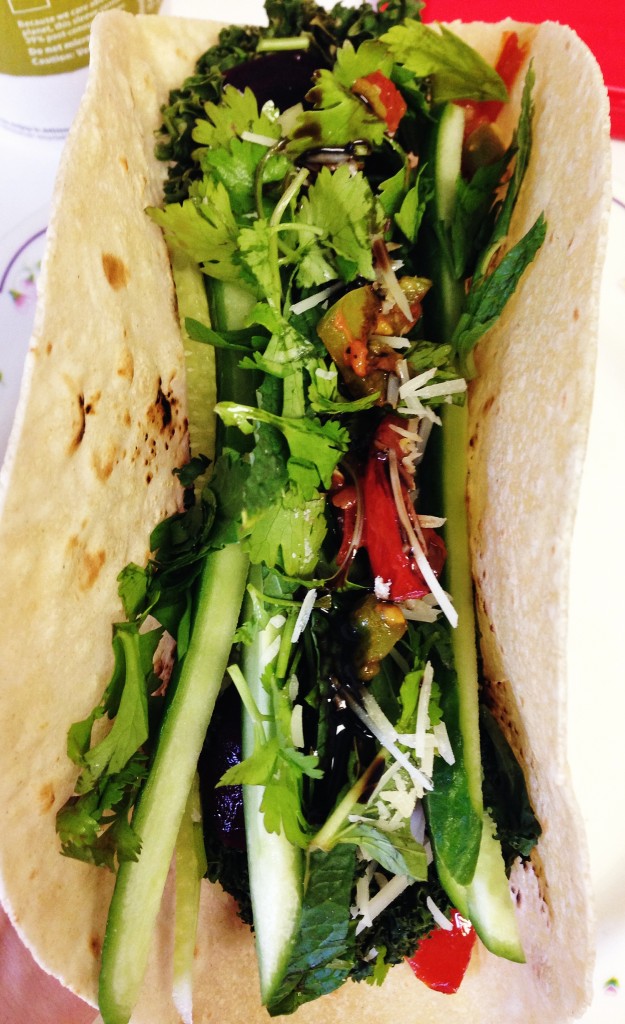 VARIATIONS

There are several variations to this wrap. Sometimes I add radish, a little basil olive oil or portabello. I don't always add a sauté. You can also put a quail egg atop it for that extra bit of flavor. The textures of this wrap are incredibly fresh and varying but leave a very clean finish on the palate. It's a fantastic thing to have after a night out, when you need a hearty healthy pick-me-up, or when you want to eat clean, raw and support fresh and local sustainable and farm-to-table movements.
---
Follow ATOD Magazine™