Zoetic by Chef Corinne Rice
photographs© by Dawn Garcia
"Let your food be your medicine, and your medicine be your food."

Hippocrates
Corrine Rice can be described as sheer passion, purity, complexity by way of beautiful understated luxury, and passion. Her cuisine is the kind of fare that supports everything I believe in: Quality, sustainable, local, farm to table, and my all time necessaire: gluten-free. When invited to partake of this evenings' popup, I was genuinely thrilled. Chef Rice is not the egocentric chef. She is the epitome of culinary love and it shows in every dish. With an on-the fly adaptability, she is fully capable of creating anything to appeal to anyone's palate. That is, in and of itself, a tremendous gift. She has no fear in tackling dietary restrictions or the adventure of pure cuisine. She is able to take complex flavors and unite them without every having compromised the true essence of the ingredients she uses.
Zoetic: A culinary concept of exquisite natural cuisine coupled with invigorating poetry by way of popup dinners around the country. Boston and Los Angeles and wherever Chef Rice takes her next beautiful fancy of fare. Eating food that is true to its natural state is like poetry. Each color spraying in bright joy, the intoxicating reality of every vegetable, every natural element of the food stepping forward with bold abandon as it playfully gazes on at the accompaniments and then dances together in a single bite. What Corinne has done is truly sensational. Below is an introduction to how our evening went and to follow, the breakdown of each course.
first |

purple carrots. peas. brussel chips. avocado cream. mint. basil. black sesame foam.

second |

chaga broth. nasturcium.

third |

brassicas. saffron coconut curry. cilantro pesto.

fourth |

Mexican red velvet custard. pistachio pastry. reishi chocolate sauce. smoked salt.
The DINNER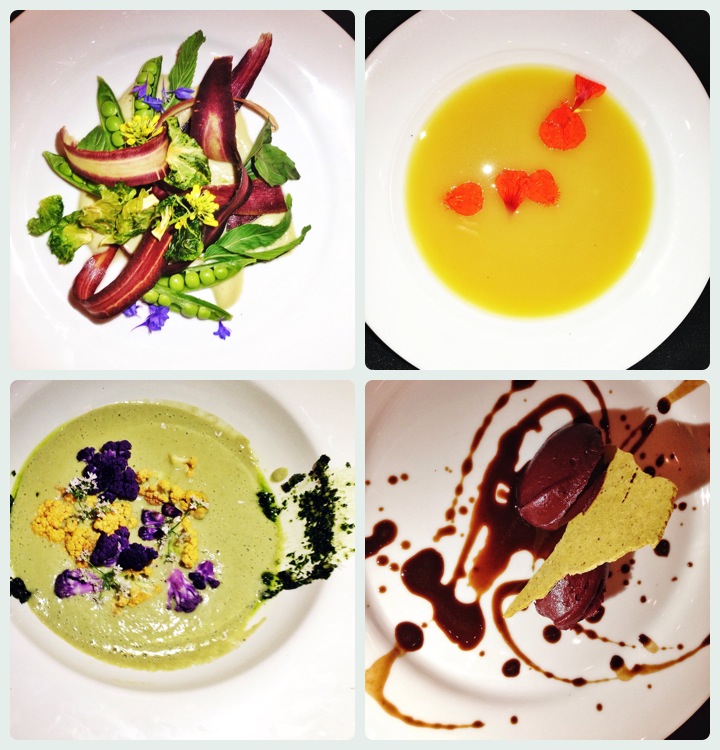 first |
Oh this is poetry for sure. The colors, the vibrant purple carrots, pea pods, and the overall texture of a simply raw dish with ingredients prepared in their natural state without the usual "cooking" process.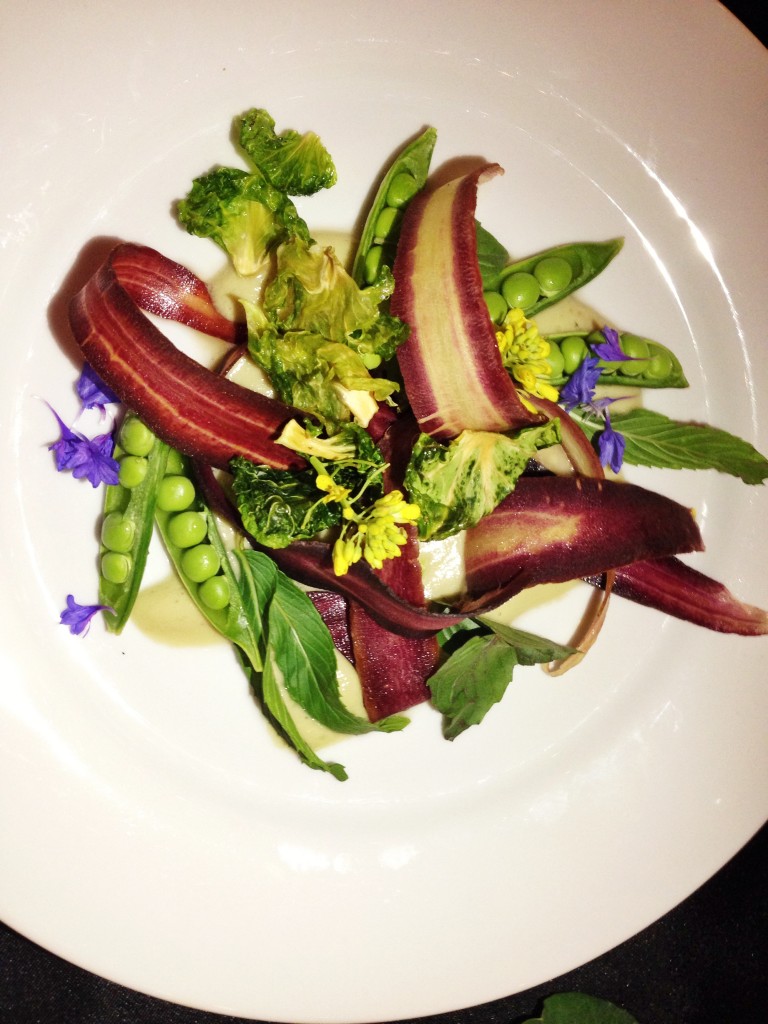 second |
This course was an on-the-fly creation when the original dish didn't work out. Chef Rice created something beautiful. I am thrilled this is what we got. The base is perplexing and quite exquisite with a familiarity of a miso but the elements of chaga frolicking throughout like a wonderful dance.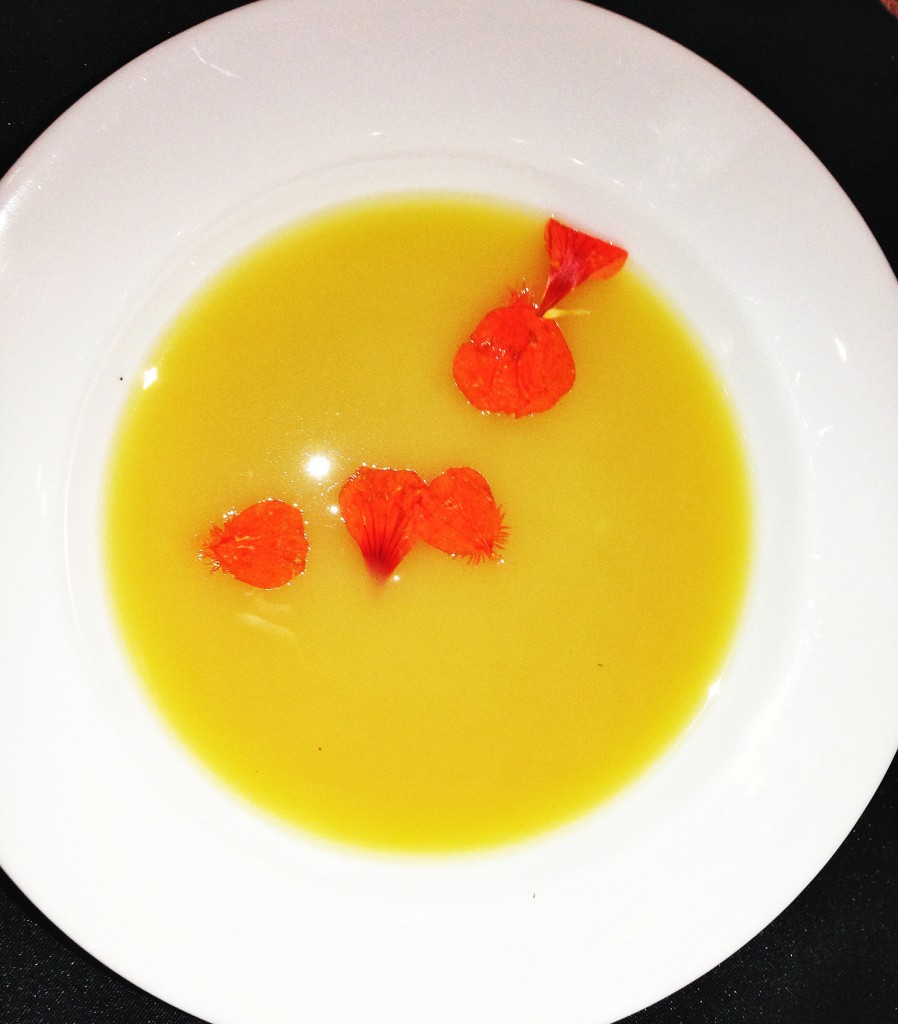 third |
This is the star of the show. The gorgeous brassicas. saffron coconut curry. cilantro pesto. I savored every last bit of this dish. Each flavor rose to the occasion and never once overshadowed another and when presenting "raw" cuisine, this can be a challenge. I would have take a pot of this to go!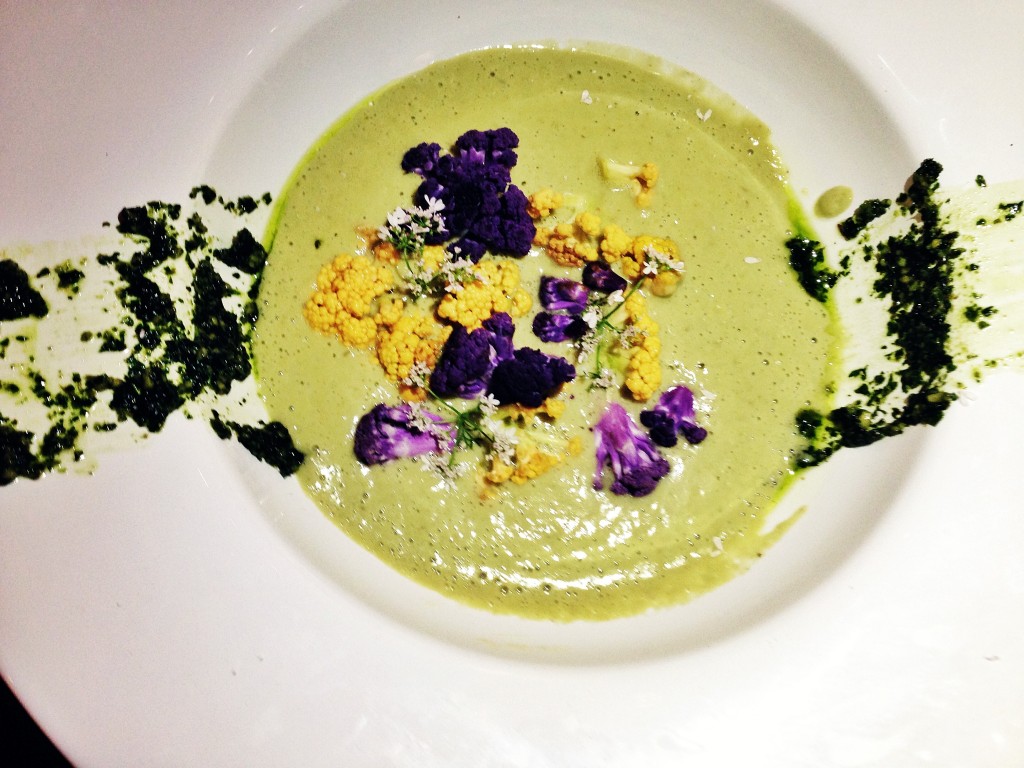 fourth |
This wasn't my favorite but I can appreciate the marriage of flavors to bring the entire experience to a close. I did enjoy the pistachio pastry as well as the reishi chocolate sauce though in fairness, I am someone who is not a huge fan of rich. Perhaps a tad bit more rock salt and a bit of citrus could have given this that little extra pizazz.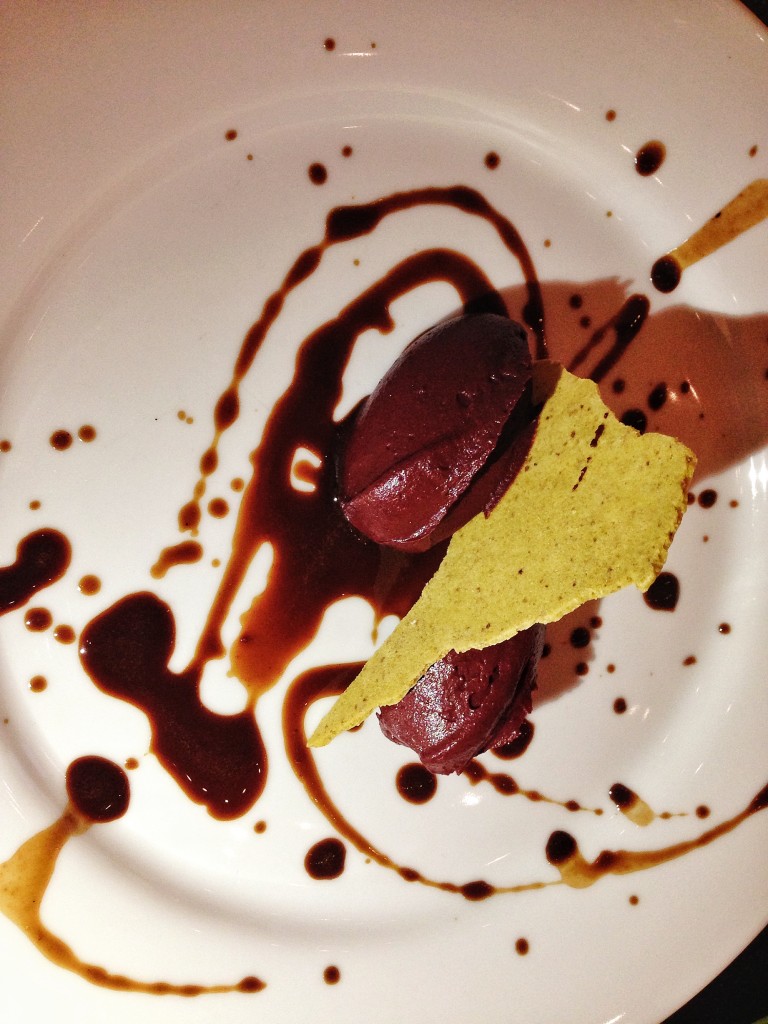 Below is a look at the behind-the-scenes of a beautiful dinner located at the truly magnificent G2 Gallery in Venice. The Gallery is founded on preserving nature, supporting the environment, and is entirely devoted to philanthropic work with 100% of the proceeds going to charity.

music by Sasha
Sasha Maria's voice was the beautiful lull that warmed our souls while we awaited each dish. Her music is the kind that transports you to the beginning days of Erykah Badu, Corrine Bailey Rae with the subtle essence of Josephine Baker. There is an uncanny tune to the voice that pours from her, an old soul with tremendous beauty and it's one I hope to hear again very soon.
---
Behind-the-Scenes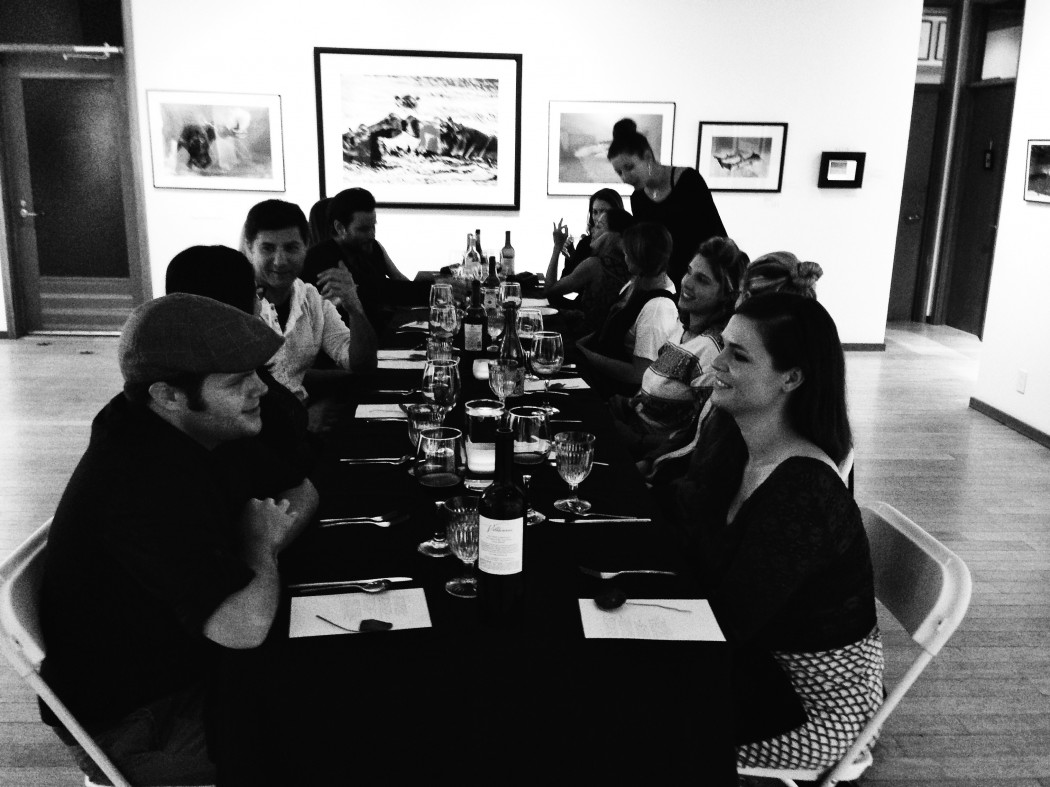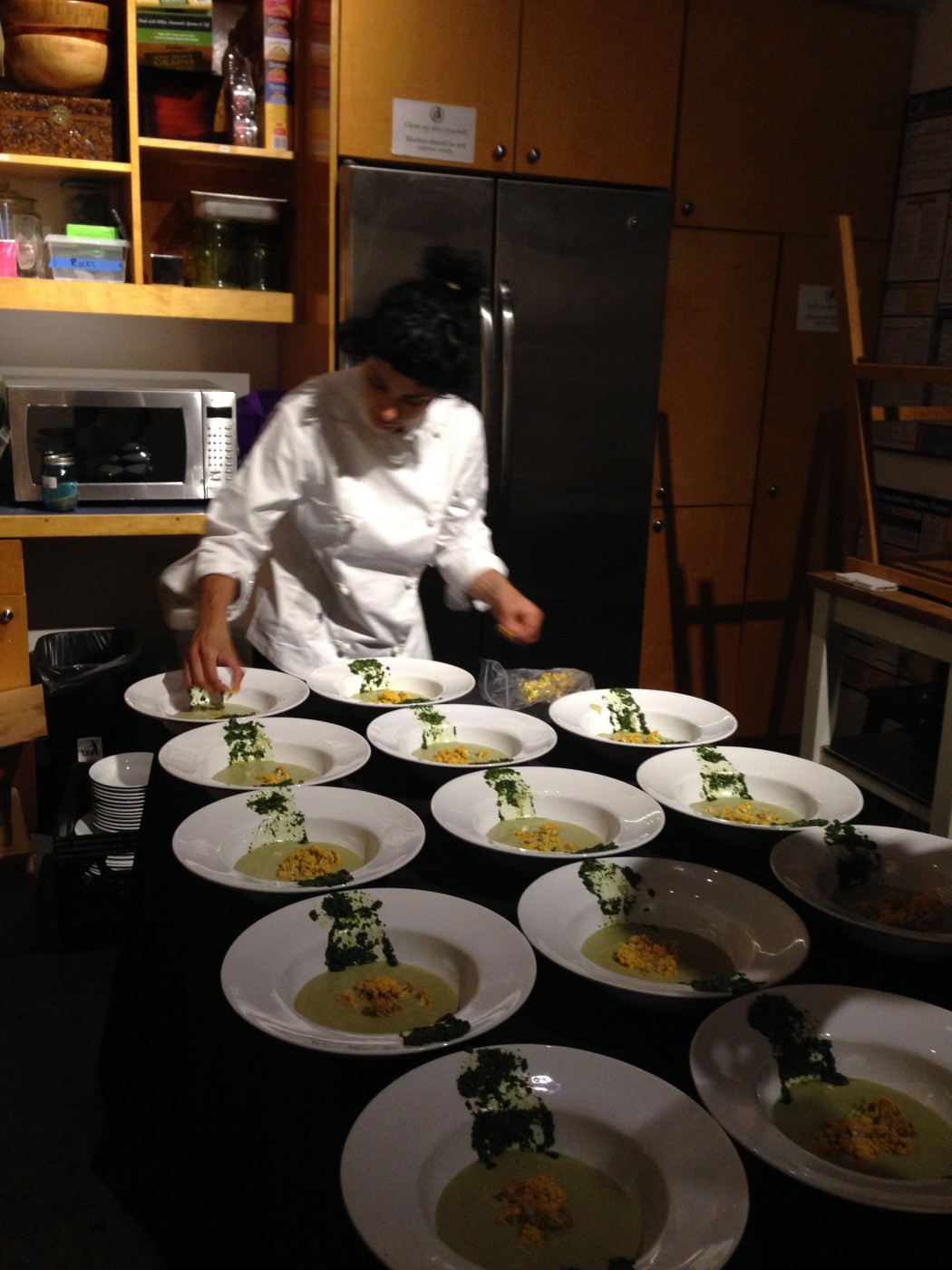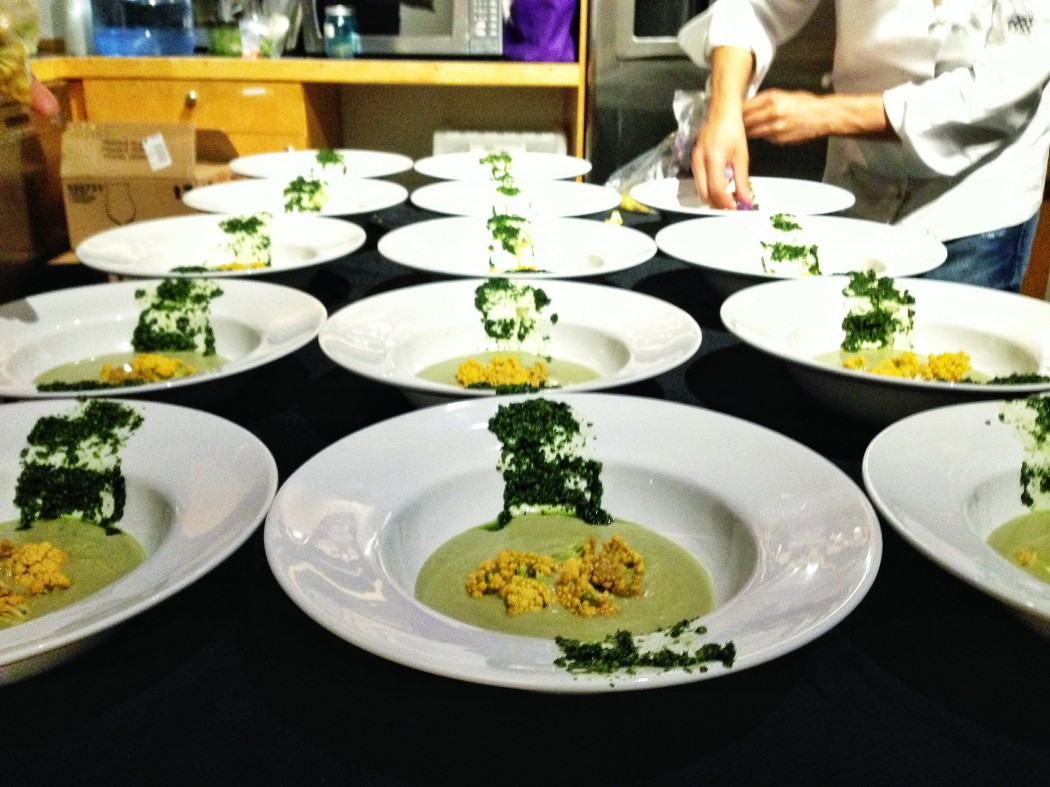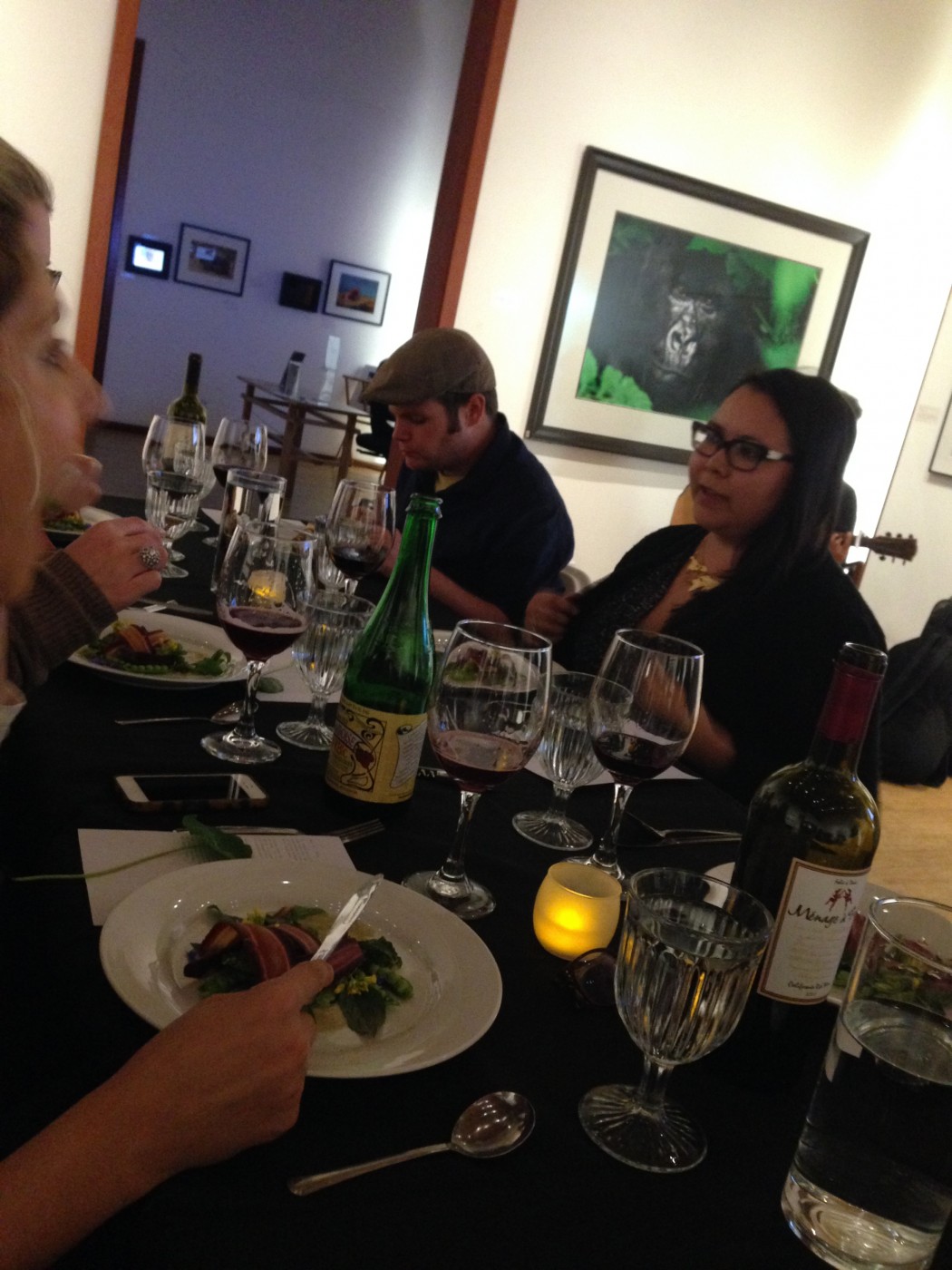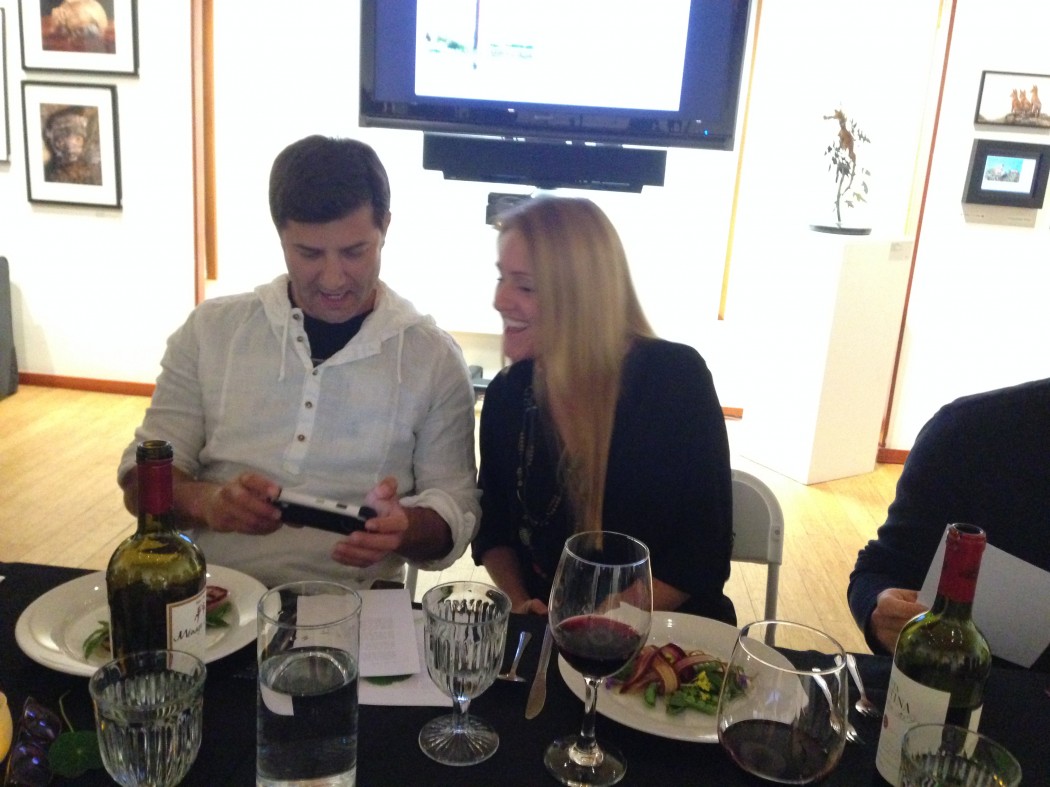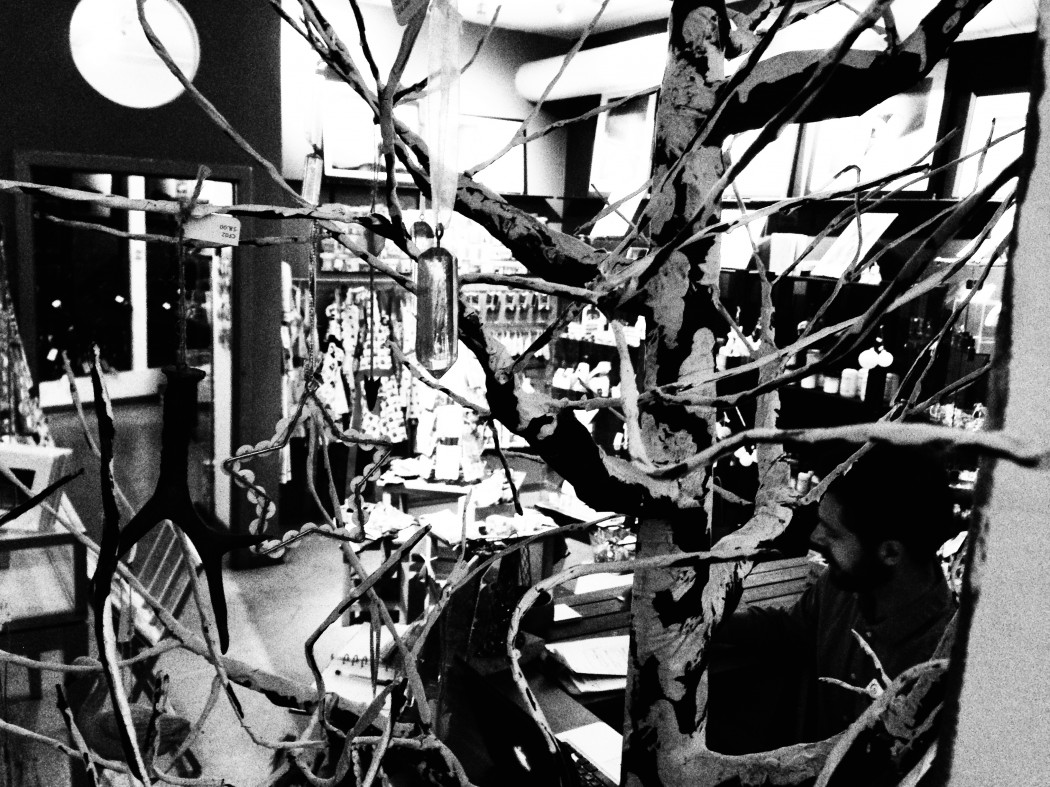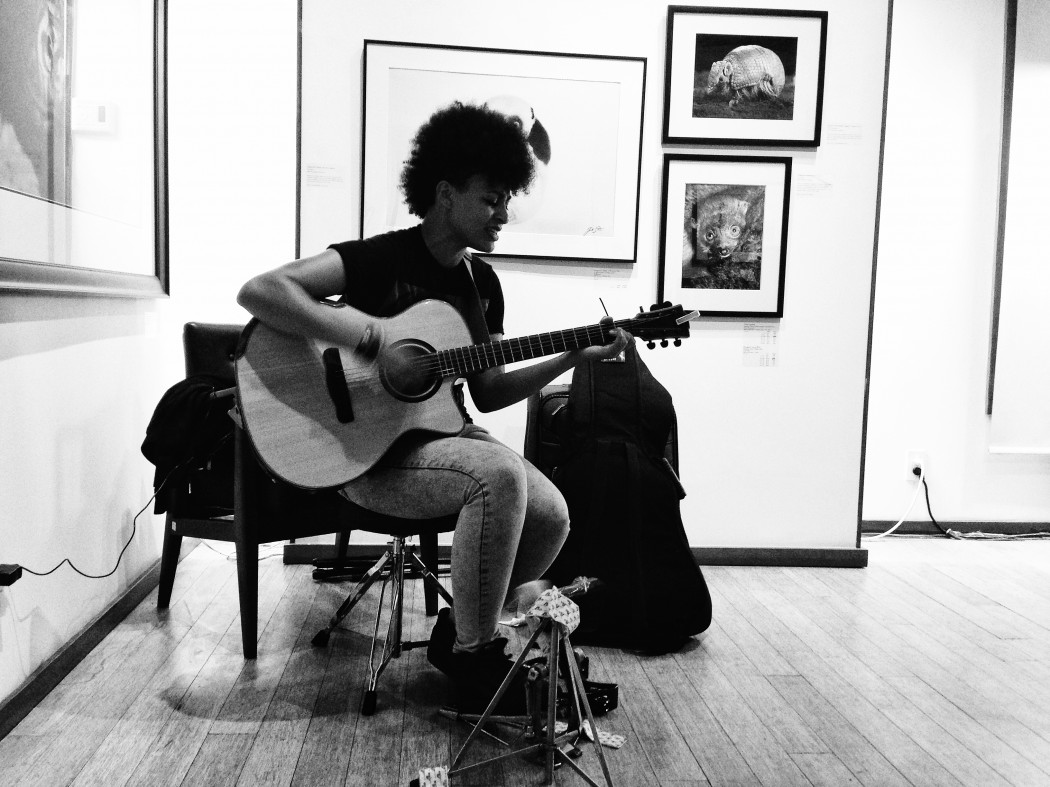 ---
ABOUT Corinne Rice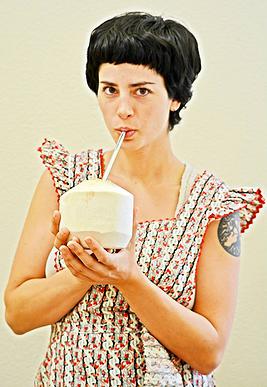 Corinne Rice graduated from Matthew Kenney Academy, deemed one of the best raw culinary schools in the world. She started Chartreuse– a traveling, raw-vegan restaurant in February of 2012. With Chartreuse, she popped up all over the city of Detroit at art galleries, historical buildings, and urban farms. The dinners featured local artists and live music, and the menus (all four course, organic, mostly heirloom, and soy and gluten free) were all different and completely based around what produce was available from urban farms within Detroit's city limits. In Detroit, Corinne is a local celebrity. She has prepared six-course meals for up to 75 people at a time and was the executive chef for David "Avocado" Wolf's birthday dinner in 2011. During the spring of 2013, Rice relocated to Venice, CA, where she started ZOETIC, a spin-off of Chartreuse.  Corinne also ownsPop Up Yoga, a traveling donation-based yoga "studio" in Detroit; she writes for Super Raw Life Magazine; blogs for PHresh Greens; and she is the mother of a beautiful new son.
A look at her site: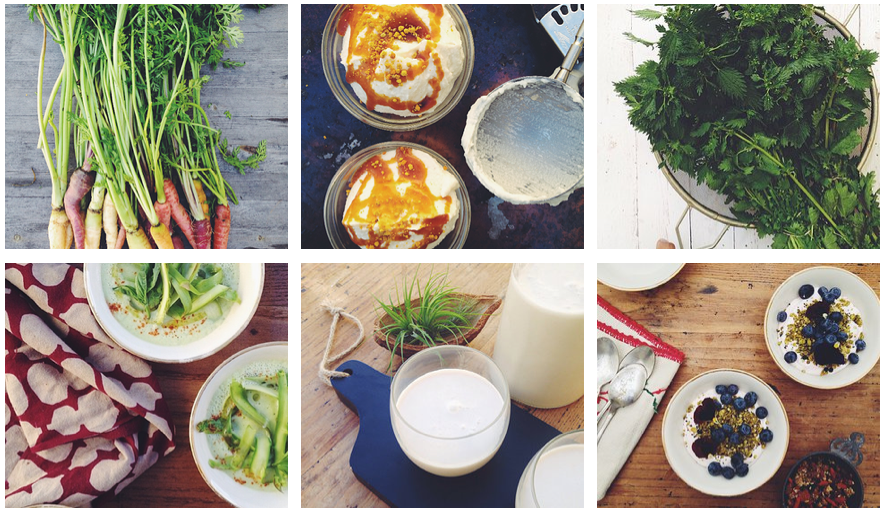 ---
Follow ATOD Magazine™
Follow @atasteofdawn