Explore What's New in Paso Robles
courtesy of TravelPaso.com
Exploring Paso Robles, CA – A city that continues to open, reinvent, and add new businesses and attractions that excel the town's offerings for visitors and residents. As the best kept destination secret for wine and more, Paso is considered to be the perfect blend to any vacation.
Businesses in Paso have stepped up their game unleashing new renovations and additions. Highlighted below are some of the new Paso highlights to explore.
Derby Wine Estates: Historic Tour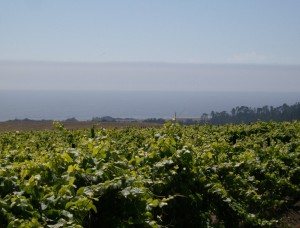 Paso Robles was once known as the Almond Capital of the World, and Derby Wine Estates has recently restored the old Almond Growers/Farmer's Alliance Building left vacant since 1975. The impeccably restored building is a key piece of the agricultural history of Paso Robles, and is now being utilized for Paso's newly popular crop, grapes.
Tour the historic building and take a look into the history of what was once booming with a different kind of business. Incredible measures have been taken to restore it to historic accuracy; visitors can learn about the elements added to turn it into a winery and tasting room. The highlights of the tour are the gorgeous views from the Almond Room at the top of the tower, and of course, the wine tasting. For more information about Derby Wine Estates, please visit www.derbywineestates.com.
Fish Gaucho: New "California Mexican" Eatery

Cousins Donovan Schmit and Troy Larkin, co-owners of Pappy McGregor's in San Luis Obispo, have brought their fun flavors to Paso with their new venture, Fish Gaucho. The family-friendly restaurant features fresh fish, various taco offerings, a tequila bar and more.
The duo thought of the idea for their new restaurant while visiting Playa Del Carmen, Mexico last September. While enjoying the varieties of fresh food, they realized they had to bring those flavors to Paso. The Baja-style Mexican menu offers fresh salsas, ceviche, lobster, scallops, tacos and more and features a tequila list that will knock your socks off. With over 85 tequilas, fresh-squeezed margaritas and a fresh menu to pick from, this restaurant is sure to be a hit. For more information about Fish Gaucho, please visit www.fishgaucho.com.
Halter Ranch: Extended Excursion Tour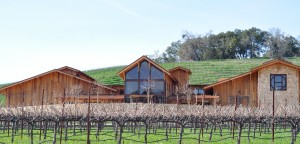 Halter Ranch has officially extended their vineyard and winery tour to a two-hour tour that begins with a circumnavigation of their historic ranch all while riding in a restored 1984 Land Rover Defender 110.
The tour encompasses the five-acre fishing pond, the wildlife corridors, 281 acres of vineyards, Lion's Ridge and the famed Ancestor Tree. There are plenty of photo opportunities as you sip refreshing Halter Ranch wine at Block 52 taking in the expansive vistas at nearly 2000 feet above sea level. Under the canopy of the Ancestor Tree, the largest Coast Live Oak in the world you will taste the current vintage of Ancestor, their Estate Reserve Bordeaux blend. After the property tour, explore the state-of-the-art, gravity flow winery. Finally, journey through their 20,000 square feet cave network leading you back to the Member Lounge to enjoy a private tasting of current release wines.
The Ranch Excursion takes place on Saturdays and Sundays at 10 a.m. The cost is $35 per person for Wine Club members and $40 per person for the general public. Maximum tour capacity is six guests.
As reservations will be required, please call (805) 226-9455 or email tours@halterranch.com. For more detailed information on Halter Ranch, visit www.HalterRanch.com.
Hearst Ranch Winery: New Owner and Menu at Sebastian's Café
Sebastian's Café, located at Hearst Ranch Winery, has been taken over by Ian McPhee; owner of the renowned McPhee's restaurant in Templeton. With new ownership comes an exciting new menu, unveiled on Thursday, July 24, 2014, now offering perfect pairings to suit Hearst Ranch Winery varietals. Now open seven days a week, this quick stop café will be sure to impress anyone with an appetite for a tasting and a delicious sandwich. For more information on Hearst Ranch Winery and the newly owned Sebastian's Café, visit www.HearstRanchWinery.com.
Hunter Ranch: Major Fairway Improvements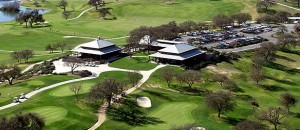 Hunter Ranch Golf Course, a world-class golf destination, has newly renovated fairways offering an improved surface and a drought tolerant solution. Turf scientists have created a new type of grass perfect for the course called Santa Ana grass, a Bermuda Hybrid, which is denser, offers amazing water efficiency and provides the finest surface for golfers.
The new turf is not just optimal for the hot summer seasons, but will also stay dense during the cooler months. The innovative course is now more water efficient and suitable for the high caliber golfers who are attracted to the fairway. Even more amazing, during the overplanting project, the course was still playable. Hunter Ranch Golf Course is better than ever and ready for the future. For more information about Hunter Ranch Golf Course, please visit www.hunterranchgolf.com.
Nobelle Wines: New Tasting Room
A new winery in Paso Robles, Nobelle Wines, has partnered with Twist Studiospa, an elite full-service salon and spa, to offer wine tasting and wines for purchase to spa guests and the public. Nobelle Wines specializes in limited production of rare French varietals crafted in the style and spirit of a small Burgundy producer. Winemaker Sebastien Noel, a native of Burgundy, France, carries his family's traditions into his winemaking techniques that are both unique and authentically French. Nobelle sources fruit from select vineyards within the Paso Robles and Monterey AVAs along California's Central Coast.
Located in downtown Paso Robles at 1421 Spring Street, Nobelle Winesnow has a spacious new tasting room attached to the spa, with ample parking and a separate entrance in the rear of the building.
For more information about Nobelle Wines, visit www.NobelleWines.com.
PasoWineApp: Now Available for iPhone
Grow Wild announced the new PasoWineApp for iPhone. The new app is perfect for anyone traveling in Paso Robles, whether local or visiting. Find the perfect fit by filtering through 160 wineries, all in Paso Robles, by exact location, varietal or both. The app provides winery information such as a general overview, tasting fee, hours, amenities, varietals and the ability to connect with the winery via social media.
Users are updated with regional and winery specific events and are able to add the events to their calendar, share with friends and more. Save favorite wineries so you never forget which ones to try again, and explore the rest of Paso Robles with information about dining, lodging and transportation. Of course, the app also allows users to connect with social media so everyone will know just how much fun Paso Robles is. Download the app for free now from the Apple App Store.
Vina Robles: Opens New Wine Club Lounge
Vina Robles Vineyard & Winery has debuted its new Signature Club Lounge. This exclusive lounge, open to Signature Club members and their guests, provides Vina Robles' full menu of wine tasting and food pairing served tableside by experienced hosts.
The private and sophisticated venue is located in the winery's Hospitality Center off Highway 46 East in Paso Robles. The modern but rustic setting features cozy seating areas and high top bar tables, which can seat up to 30 guests. The lounge's hidden nook is a perfect spot for larger groups, such as business meetings or tasting groups, and has large wooden tables for gathering. Advanced reservations are required for groups of six or more. For more information, please visit www.vinarobles.com.
About Travel Paso Robles:

Recently named Wine Region of the Year by Wine Enthusiast Magazine, Paso Robles, California is located midway between Los Angeles and San Francisco on Highway 101and is roughly a 20 minute drive inland from the Pacific Ocean. This small farming town boasts 250+ wineries, a charming historic downtown and town square, comfortable hotel accommodations, farm-to-table dining, art galleries, shopping, hot mineral springs and friendly locals.  For more information about Paso Robles, CA, please visit www.TravelPaso.com.