The Embassy Row Hotel Taps Robert Yealu To Lead New Culinary Direction
Hospitality expert brings D.C. vision to re-imagined urban resort experience, debuting March 2015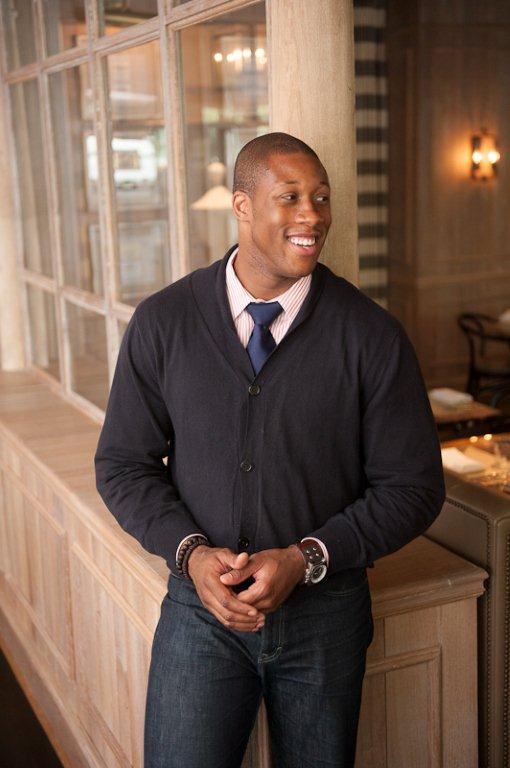 Washington, D.C. – The Embassy Row Hotel, A Destination Hotel, in the midst of a $15 million floor-to-ceiling renovation, is proud to welcome Robert Yealu as Director of Restaurants to lead the property's innovative food and beverage programs. Set to debut in March, timed with the hotel's grand re-opening, the property will unveil a fully activated social lobby concept and new restaurant, Station Kitchen & Cocktails, in addition to an extensive meeting and events program. We also will reveal a  revamped menu with perks for The Rooftop and its exclusive memberships.
In his role, Yealu will oversee daily operations and manage revenue and sales growth for all food and beverage outlets, while also supporting the hotel's commitment to the community through promotional events and neighborhood outreach. To complement this effort, Yealu will place focus on the eclectic public lobby overlooking Embassy Row, which in addition to Station Kitchen & Cocktails, will feature a marketplace with a coffee shop feel and a 24-hour grab-n-go. In the evening, the marketplace will transition from coffee to cocktails and shared plates, served at Station Kitchen & Cocktails' communal tables and nook-style seating, to offer guests and locals alike an engaging social experience, authentic to Washington D.C.
"We're launching a restaurant concept unlike anything else in D.C. Beyond the food, this idea of a social lobby that is fully-activated with a distinct food and beverage program, is part of a new wave of hospitality that embodies our mission to provide a lively experience," said Shawn Jervis, general manager of The Embassy Row Hotel. "Robert's creativity and strong service background will allow him to deliver that elevated social experience."
Originally from New Jersey, Yealu relocated to Washington D.C. after graduating from the University of Buffalo to pursue a career on the Hill, but it wasn't long before his passion for sharing meaningful food experiences took over and he landed a job as the Beverage Manager for Ping Pong Dim Sum. Now a self-proclaimed Washingtonian, Yealu comes to The Embassy Row Hotel from Bordeau LLC, where he oversaw operations for Table and MENUIMBK restaurants, as well as 42 Degree Catering, as the Director of Operations. Prior to that, he led in the revival of the timeless Madison Hotel, where he built the beverage program as part of the opening team for The Federalist restaurant.
A reflection and celebration of the city's diversity, The Embassy Row Hotel is set to become a gathering place for global thinkers seeking an authentic D.C. experience. For regular updates, please visit www.embassyrowhotel.com or call (202) 265-1600.
[separator type="thin"] About The Embassy Row Hotel
The Embassy Row Hotel is located in Washington, D.C., in the historic neighborhood of Dupont Circle. Surrounded by embassies and charming row homes, the hotel has one of the city's few rooftop pools, with an expansive view of D.C, Maryland, and Virginia. The hotel has 231 deluxe guest rooms and 6,650 square feet of meeting space, including a ballroom. This D.C. hotel is a few steps from the metro and is conveniently located near the museums and memorials.
For more information on The Embassy Row Hotel, visit www.embassyrowhotel.com.
About Destination Hotels & Resorts
Destination Hotels & Resorts is the fourth largest hospitality management company in the U.S. with a portfolio of more than 40 independent luxury and upscale hotels and resorts across North America. Located in premier travel destinations including Aspen, Chicago, Denver, Lake Tahoe, Los Angeles, Maui, Miami, New Orleans, Phoenix,