Bordeaux, Lovely, Bordeaux
An Interview with Wine Expert, Mary Gorman McAdams
cover photo by Sotheby's
Wine is truly a personal luxury. While the world has become far more educated and much more immersed in the world of vintners and blends, it's the experts and winemakers that continue to astound me. Viticulture is a tricky business. Somehow though, the general populace will only get a small glimpse of what it takes for the grapes to make it into that bottle we so happily consume. Perhaps you've visited a winery and have done a tasting or even a winery tour. The barrels, stainless steel, French Oak, the constant measurements and passionate crew willing to work as long as it takes to produce the perfect varietal? Well, it's a labor of love.
Recently invited to a tasting at Héritage Fine Wines in Beverly Hills, the featured wines were three varietals of Bordeaux. I spoke to Master of Wine, Mary Gorman-McAdams (there to represent the Bordeaux Region of France).
The three wines that I tasted were (In order of preference):
2010 Château Patache d'Aux, Médoc (Cru Bourgeois) ($25) – 60 % Cabernet Sauvignon, 30 % Merlot, 7 % Cabernet Franc, 3 % Petit Verdot. Fermentation in a mix of wooden, cement and stainless steel vats.: Maturation for 12 months Twelve months in oak barrels (an average of 33% of new barrels every year).
2010 Château le Puy, Cuvée Emilien, Francs, Côtes de Bordeaux, ($45) – single site. Made from 85% Merlot, 14% Cabernet Sauvignon and 1% Carménère, Emilien is matured in oak barrels and casks for 24 months.
2009 Château Toumilon Blanc, Graves ($22) – 60% Semillon, 40% Sauvignon Blanc
[separator type="thin"]

How did you choose these 3 Bordeaux Blends to showcase the region?
Answer: We selected these three wines to send you as a cross representation of what Bordeaux has to offer. That said there are plenty of wonderful and delicious Bordeaux wines that you can buy for less than $20.
We also wanted to show you a dry white – a category that many wine drinkers do not automatically think of when they are considering Bordeaux, or when considering a Sauvignon Blanc white wine. If you love SB you'll love white Bordeaux.
For the reds we wanted to showcase a Cabernet Sauvignon dominant wine (Château Patacje d'Aux) and a Merlot dominant wine (Chateau de Puy). The Château Patache d'Aux (Médoc) wine is from the Left Bank and the Château le Puy (Francs, Cotes de Bordeaux) wine is from the Right Bank.
These wines are all from family owned and worked properties. All three cultivate their vineyards in an environmentally friendly sustainable way (like most of Bordeaux) and Chateau le Puy actually farms organically and biodynamically.
What differentiates the red Bordeaux blends?
Answer: Château Patache d'Aux is a Cabernet Sauvignon dominant wine from the Medoc appellation on the left bank with gravel/clay soil. As such it has tighter and firmer tannins and a firmer structure with darker and more cassis/blackcurrant fruit flavors than we would find in the Château le Puy, which while a more full-bodied, intensely favored and very concentrated wine has more plummy, tobacco aromas and flavors and a fleshier tannin profile and mouthfeel / texture. They are different, wines not necessarily one better than the other. The Château Le Puy vineyard is at a much higher altitude and the soil is clay/limestone.
What is one of the most prominent flavor profiles Bordeaux has?
Answer: What distinguished Bordeaux from the many other wine regions that are making Cabernet and/or Merlot based wines is the undeniable sense of terroir that you get in the wines. The wines show plenty of vibrant fruit, but have a unmistakable backbone of minerality – a hard word to define but a sense of place, an earthiness – flavors beyond the fruit.
How does region impact price point? You can find Bordeaux wines at all price points?
Answer: Unfortunately most of the media conversation on Bordeaux tends to revolve around the very expensive, investment grade top classified growths. These wines account for only 3% of the wine made in Bordeaux. Over 90% of the wine produced in Bordeaux retails for between $10 and $50 – with many, many under $25.
Wine is a very personal choice and French Bordeaux ranges in terms of blends. What would you say to someone new to Bordeaux wines?

Answer: I would say experiment. The quality/price ratio has never been better. Do not be intimidated. You can buy delicious Bordeaux (both red and white) for $15-$20. If you like Cabernet, Merlot or Sauvignon Blanc you are going to love Bordeaux.

French wines impart romance. What would you say is one of the most romantic French wines and why?
Answer: Well of course I am biased so I will say Bordeaux wines epitomize romance. They are expressive, seductive and complex at the same time. They evolve and unfold with every sip. They are mouth – filling and energetic. And what' not to love about Bordeaux as a region. Bordeaux is a beautiful, historic region, Bordeaux city is a vibrant university town and a beautiful UNESCO listed 'World Heritage' city, it has ancient vineyards going back to Roman Gallo times on the right bank, breath-taking beautiful Châteaux and wonderful people – as well as the amazing wines (some of the most long-lived in the world.
Please explain the difference of grape and viticulture between Bordeaux and Burgundy.
Answer: Bordeaux wines are essentially blends – reds made from blends of Cabernet Sauvignon, Merlot and Cabernet Franc with a seasoning of Petit Verdot and/or Malbec. The whites (also blends) are made from Sauvignon Blanc and Semillon with a touch of Muscadelle. Bordeaux also makes exquisite late harvest sweet wines.
In contrast Burgundy wines are varietal. It is Chardonnay for the whites and Pinot Noir for the reds. While both regions dabble a little in sparkling wines, Burgundy does not make sweet wines.
What French dish pairs ideally, in your opinion, with a red Superior Bordeaux?
Answer: Gosh, the list is long – but what comes straight to mind this minute is a delicious roast leg of lamb, or seared duck breast. However, at home I drink Bordeaux with a plethora of dishes from simple meat Lasagne, to grilled skirt steak. The dish does not have to be complicated to work with Bordeaux.
I'm a huge fan of Red Bordeaux. I find it silky and easy and ideal paired with honeycomb, crisp fruit and compote, French cheese and Spanish meats. What is your favorite way to enjoy wine with others?
Answer: I am a real experimenter when it comes to food and wine pairing. Simple Bordeaux is fantastic with pizza or a cheeseburger as well as with charred vegetables. I tend to prefer the reds with hard and/or aged cheeses over soft or creamy cheeses, and of course with all sorts of cured meats and sausage. And during these cold winery days, a simple red Bordeaux is perfect with whatever stew / slow cooked casserole you have simmering on the stove
If you had to share 3 selling points about the 3 Bordeaux varietals Heritage sent, what would they be?
Answer:
White Bordeaux – Bordeaux's best-kept secret for years. Fantastic value. If you love vibrant, crisp white wines you will love white Bordeaux.
Look for Cru Bourgeois – delicious, classified, age-worthy yet extremely affordable Medoc wines if you want to start collecting
Merlot is back – Look for the Côtes de Bordeaux – Merlot dominant, the Côtes is a hotbed of exciting, dynamic, family owned artisanal producers – making top quality wines and incredible value
Something About Mary
Mary Gorman-McAdams, MW is a New York based independent wine consultant offering a range of wine business, education, marketing and tasting services to the wine industry.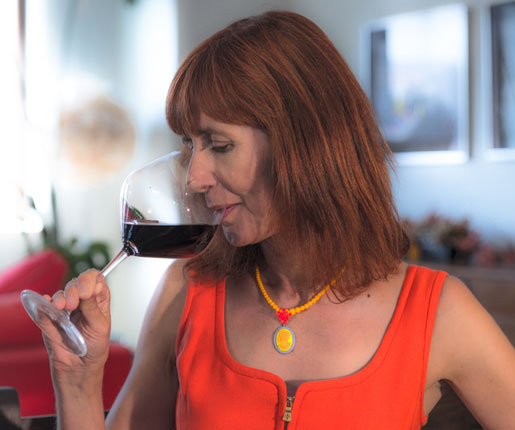 Mary Gorman-McAdams, MW is a New York based Master of Wine. She is also a businesswoman, with 17 years experience in a range of environments from multinational corporations, to start-ups as well as Government agencies.
Today Mary is Market Advisor to the Bordeaux Wine Council (CIVB) for North America – a position that combines her passion for wine with her extensive international business expertise.
Mary became a Master of Wine in 2011, a distinguished title held only by 310 people worldwide. She was also awarded the Viña Errazuriz Award for excellence in the Business of Wine exam paper. During the course of her MW studies Mary was the recipient of the Trinity Champagne Scholarship and the Constellation Brands Award – international prizes for MW candidates.
In 2012 she was honored as a Dame Chevalier de L'Ordre des Côteaux de Champagne.
As one of the foremost Wine Educators in the United States, Mary is a Board member of the Society of Wine Educators and a member of the North American Education committee for the Institute of Masters of Wine. She also teaches the globally recognized WSET wine programs.
Fluent French speaker with excellent communications and editorial skills, Mary has a highly trained wine tasting palate and international experience in wine judging, reviewing and scoring. She is a judge at the Decanter Wine Awards, the Ultimate Wine Challenge and the Dallas Morning News/TexSom international wine competitions. Between 2008 and 2014 she was the wine columnist for the highly trafficked lifestyle website Apartment Therapy.
Mary has a BA (Honors) in Languages and International Marketing from Dublin City University, and an MBS in International Marketing (First Class Honors) from the Michael Smurfit Graduate School of Business (University College Dublin), where she was awarded both the Dean's List Award & the Sir Charles Harvey Award for academic excellence in post-graduate studies.

A Hint of Paris with Notes of Burgundy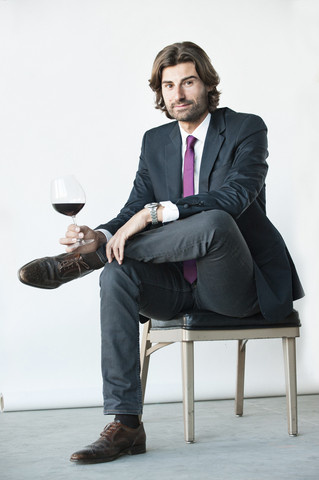 Jordane Andrieu,
owner of
Héritage Fine Wines,
was born in Paris under a rich heritage of wine and hospitality. Jordane moved to Burgundy to meet a new challenge by taking over his father's vineyard a few years ago. While in Burgundy, Jordane was able to transform a small domaine into a well-known organic estate in Auxey-Duresses, next to Meursault. With both an MBA and a degree in oenology, he is the current manager of Clos du Moulin aux Moines, one of the oldest vineyards in Côte d'Or.  Since 2008, the Estate has acquired vines, doubled its production and its wines are now being sold in 16 countries.Jordane has always believed the wine experience to be one of a symbiotic nature. These dual influences have resulted in the birth of Héritage Fine Wines.
Héritage reflects the harmonious equilibrium between authenticity of experience and high quality products to illustrate an accurate and authentic reflection of the land they come from. With Héritage, Jordane was inspired to create a tasting and unprecedented retail experience by offering a carefully curated selection of French labels which range from unpretentious wines all the way to elegant and rare wines, focusing on value and experience, delivering high quality to the clientele.Like his wines, Jordane and the Héritage experience is memorable and complex, an experience like no other. An intricate blend of artistic vision, scientific training, spirit and grace, Jordane and his new boutique wine shop will leave a lasting impression for many years to come. Héritage is a one-of-a-kind opportunity to explore and indulge in France's most celebrated wines, right in the heart of Beverly Hills.
Jordane has also enlisted Mariage Frères, a refined, exclusive and quality Tea House in Paris since 1854, and his childhood friend, Apollonia Poilâne, from the famed Poilane Bakery in St Germain-des-Prés in Paris, to add a little more of France into Héritage's in store experience. Poilâne sourdough country loaf and Mariage Frères' teas are a staple in French gastronomy that has been enjoyed in France for centuries and is now available in Southern California, exclusively through Héritage.
9400 S Santa Monica Blvd
Beverly Hills, CA 90210