XGames Austin 2015 | Behind-The-Scenes
photos by Kevin Curtis
I'm one of these people that likes adrenaline and new things, like extreme sports. It makes me feel alive.
[separator type="thin"]
ATOD Magazine's Kevin Curtis went in for a sneak peek of the pre-game runs.
WHAT: The official X Games Austin press conference kicks off with the world's top action sports athletes and accomplished X Games medalists. Executives from ESPN and Circuit of The Americas (COTA) will also be present for interviews. The event will be emceed by X Games talent Brandon Graham.
WHEN: Wednesday, June 3 from 2 p.m. – 3 p.m. CT
WHERE: Velocity Lounge at COTA, located on the second floor behind the Main Grandstand near
Lot A
WHO: Top X Games medalists, and executives from ESPN and COTA.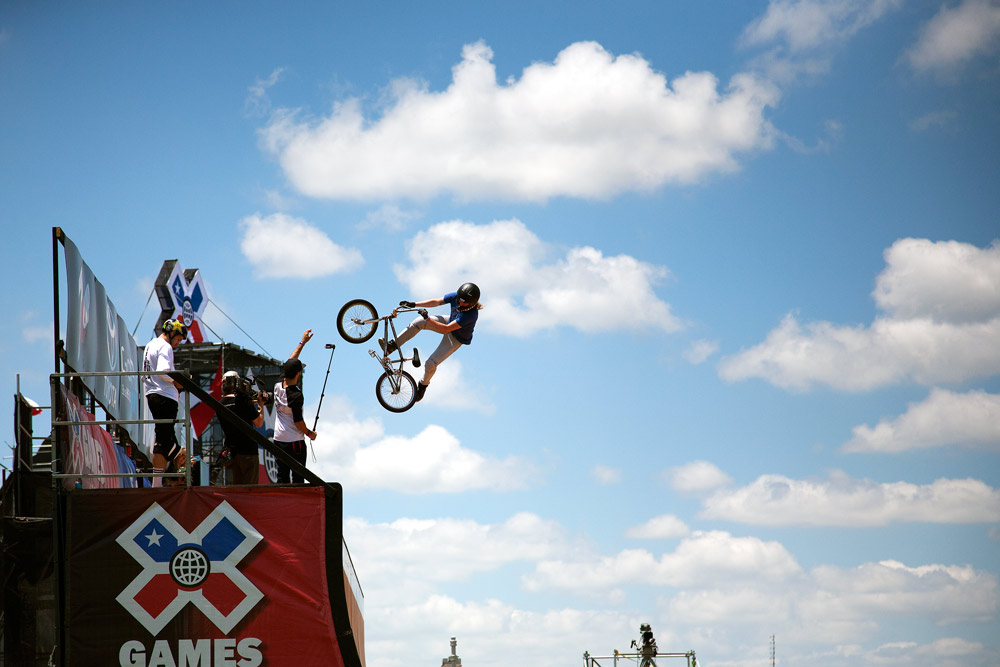 Athletes confirmed to attend include:
Chase Hawk (Austin, Texas) / BMX Park – Austin native and defending BMX Park gold medalist known for his high speed flow and creative line choices.
Tom Schaar (Cardiff, California) / America's Navy Skateboard Big Air, Toyota Skateboard Park & Big Air Doubles – 15-year-old defending America's Navy Skateboard Big Air gold medalist and the youngest to win the discipline. Schaar is the second-youngest male gold medalist in X Games history, and was the youngest and first athlete to ever land the 1080 and the first to land it in competition.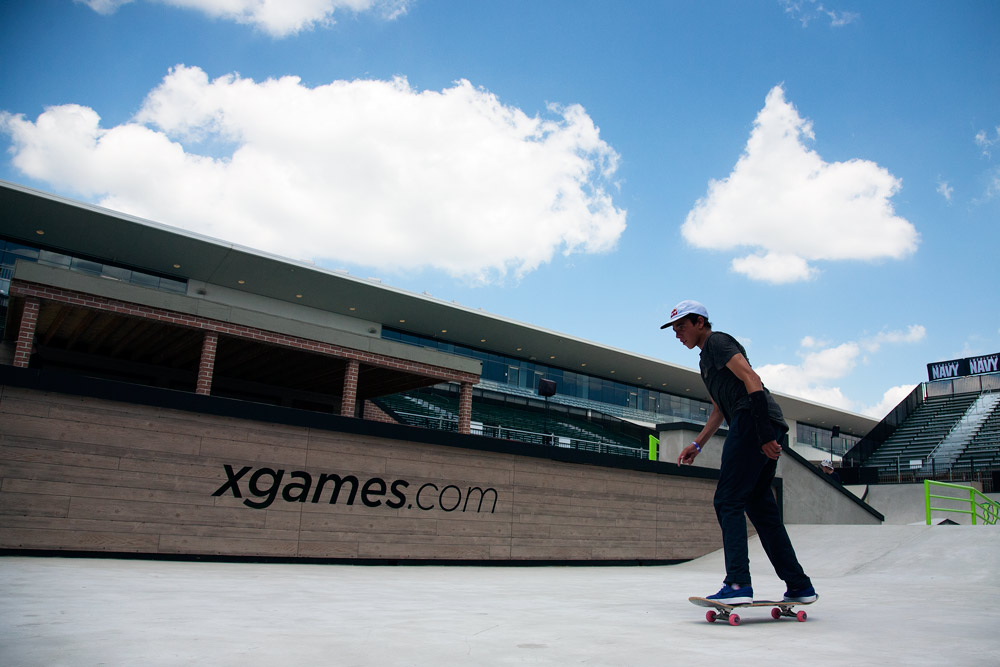 Alana Smith (Mesa, Arizona) / Women's Skateboard Street – 14-year-old who became the youngest medalist in X Games summer-event history when she earned the silver medal at X Games Barcelona at just 12 years of age.
Rusty Wallace (St. Louis, Missouri) / Off-Road Truck Racing – One of the most popular NASCAR drivers who retired from competition in 2005, Wallace has the eighth most wins in NASCAR history with 55. Over his career, the former ESPN analyst for the network's NASCAR coverage has been inducted into the NASCAR, International Motorsports, National Motorsports Press Association, Motorsports Hall of Fame of America, Missouri Sports and St. Louis Sports Hall of Fames.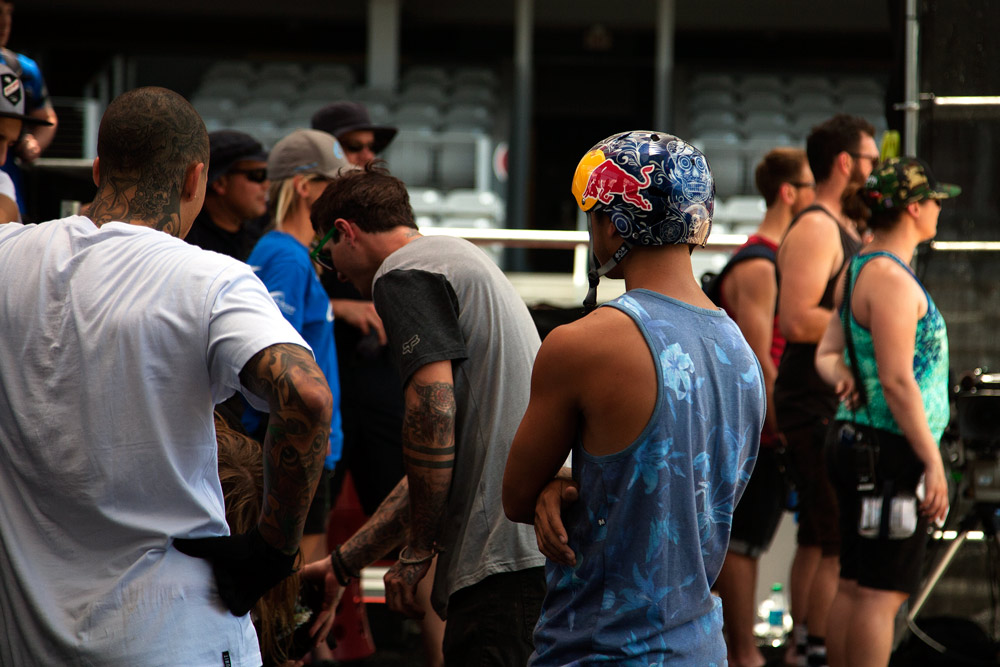 Curren Caples (Ventura, California) / Toyota Skateboard Park & Monster Energy Skateboard Street – Owner of two medals in Skateboard Park, both earned in 2013 – one gold from X Games Munich and a silver from X Games Barcelona.
Jamie Bestwick (State College, Pennsylvania) / BMX Vert – Undefeated since 2006, Bestwick is the owner of 15 X Games medals ,13 being gold. This year, he is going for an unprecedented 10-peat.
Brian Deegan (Bellevue, Nebraska) / Rally Car Racing – Co-founder of the Metal Mulisha, Deegan is one of the most recognizable names in action sports. He has a total of 14 medals in 23 X Games appearances, across five disciplines in Rally Car Racing and Moto X.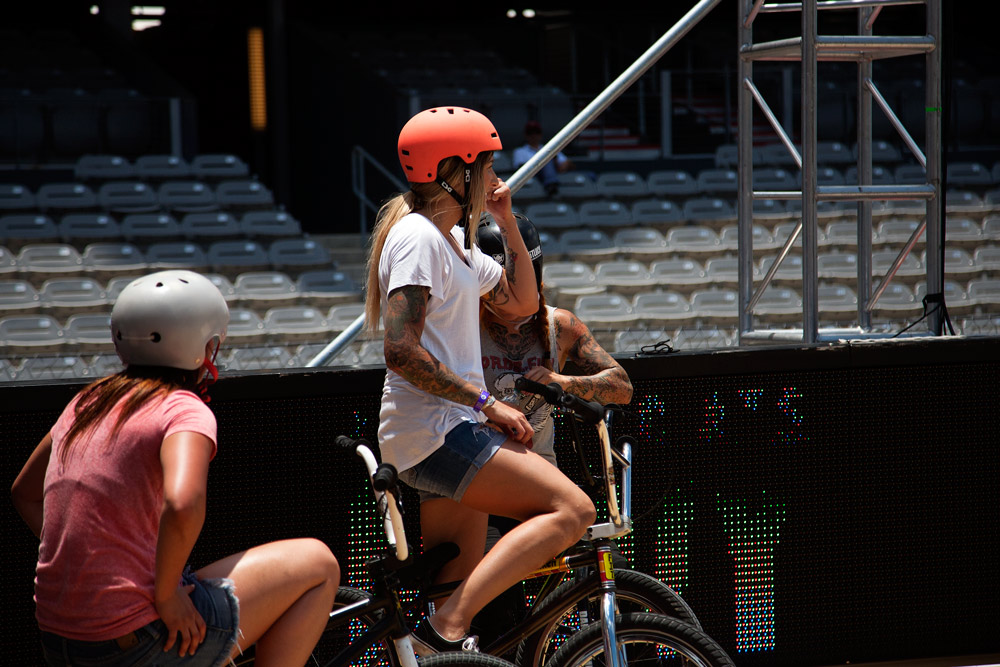 Brad Baker (Eatonville, Washington) / Harley-Davidson Flat-Track Racing – Competing in the inaugural Flat-Track Racing competition, Baker became the fourth youngest AMA Flat Track Grand National Champion when he won the GNC1 title in 2013 at age 20. He also won the inaugural Superprestigio Flat Track in Spain this past January.
Scott Speed (Manteca, California) – Rally Car Racing – Defending X Games Austin gold medalist, Speed has one of the most accomplished resumes on the roster as a former Sprint Cup driver and one of a few Americans who have competed in the prestigious Formula 1 race series.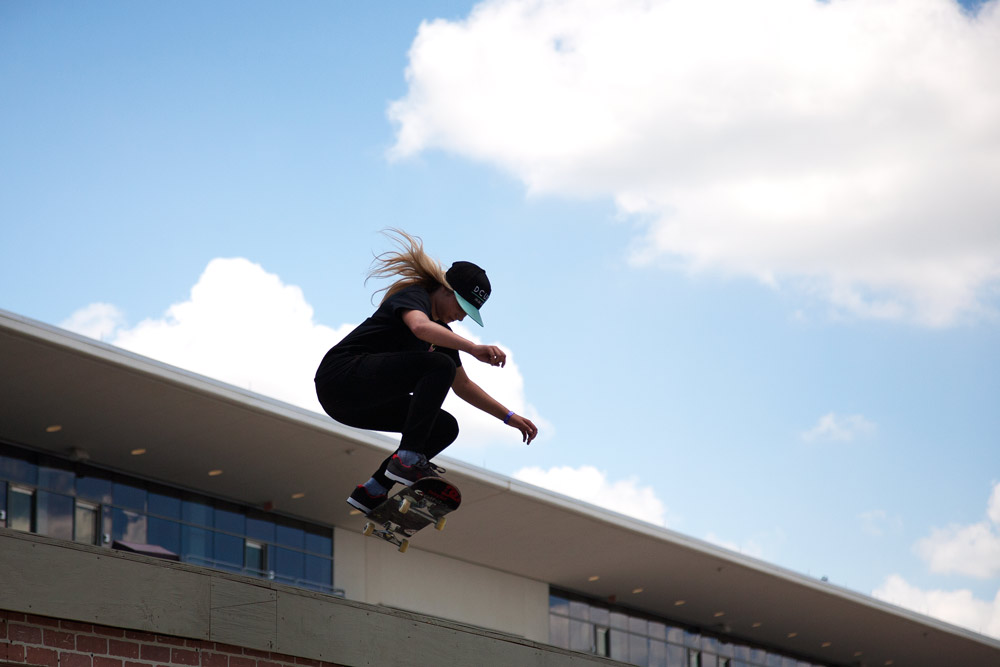 X Games Austin 2015 Day Four Results and Releases: Nyjah Huston Wins Gold in Monster Energy Men's Skateboard Street; 17-Year-Old Sheldon Creed Wins Gold in Off-Road Truck Racing; Burnquist Wins 30th X Games Medal 
The final day at X Games Austin 2015 wrapped up Sunday with Bob Burnquist and Morgan Wade winning the gold medal in the debut of Skateboard/BMX Big Air Doubles. In the new event, four pairs –each with one skateboarder and one BMX rider – took a turn on the Big Air ramp. The duo with the highest combined team score won gold. Burnquist and Wade took the lead on the third run. Wade, who won a silver medal Saturday night in BMX Big Air, landed a Superman backflip over the gap to a 20-foot high double tailwhip. Burnquist, who won gold on Friday in Skateboard Big Air, followed with a switch Ollie one-foot over the gap to a forward to fakie 720 on the quarterpipe. Steve McCann and Elliot Sloan earned the silver medal, and Tom Schaar and Zack Warden took the bronze.
Sheldon Creed won his first X Games gold medal in Off-Road Truck Racing, besting his 2014 silver medal at last year's inaugural event. The 17-year-old driver got the lead early and held it throughout the competition. Kyle Leduc and Robby Gordon battled for second with Gordon passing Leduc on lap eight and Leduc receiving a black penalty flag.
Leduc ignored the call, resulting in a disqualification. Approaching lap 12, Keegan Kincaid, in seventh position, lost control on a landing, rolling his truck and leading to a red flag to halt the race. The race was called and the podium held with Creed taking gold, followed by Gordon with silver and Arie Luyendyk, Jr. with the bronze. Travis Pastrana experienced mechanical issues and had to pull out of the race after the first lap in finals. NASCAR Hall of Famer Rusty Wallace, who made his X Games debut this week at age 58, didn't advance past the Last Chance Qualifier.
Elliot Sloan won the Skateboard Vert Best Trick gold medal in the 30-minute jam-style format. This marks the return of the discipline, which was last held in 2006. Sloan won with a heelflip Indy 720. This is Sloan's first gold and third medal earned in this year's X Games Austin – he also won silver in Skateboard/BMX Big Air Doubles and Skateboard Big Air. Bob Burnquist won the silver medal and his record 30th X Games medal with three event wins at the event including earlier wins in today's Skateboard/BMX Big Air Doubles and Friday's Skateboard Big Air. Sam Beckett took bronze.
Defending gold medalist Nyjah Huston shut out the competition winning the Monster Energy Men's Skateboard Street gold medal on Sunday. This makes seven X Games gold medals for Huston, six of them in Skateboard Street. Huston posted a score of 93.00 in his first run and bettered it in his second run. His winning run included a massive kickflip off the roof, a kickflip backlip on the down rail, and a Half Cab to backside Smith back 180 down the rail for a final score of 94.00, giving him an 11-point lead ahead of silver medalist Chaz Ortiz, who earned his first X Games medal with a score of 83.00. Seven-time X Games medalist Ryan Sheckler took the bronze with an 82.00.
France's Thomas Pages, a pioneer of quarterpipe in freestyle motocross, won gold in the X Games debut of Toyota Moto X QuarterPipe. Pages won by throwing a revolutionary bike flip on his second run; he was the first athlete to land the trick back in 2014. Pages missed his first attempt on Sunday but landed the bike flip on his second run for a score of 95.33, beating out New Zealand's Levi Sherwood, who performed his signature Egg Roll trick and scored 93.00 for the silver medal. Sheehan, who recently landed the first triple backflip in motocross history at Travis Pastrana's house in Maryland, took the bronze medal.
In Moto X Best Whip Jarryd McNeil won his first X Games gold with 59 percent of the fan vote, followed by defending gold medalist Tom Parsons in silver and Todd Potter in bronze.
All images © 2015 | ATOD Magazine™
Sponsored by KUR Raw | Organic Foods