Rock You, BREAST CANCER!
Hard Rock Cafe Hollywood on Hollywood Blvd. Fights Breast Cancer Through 16th Annual  PINKTOBERTMCAMPAIGN
Event to Benefit City of Hope, Raise Awareness and Support for Breast Cancer Research
[dropcap letter="L"]os Angeles, CA, September 25, 2015 – Hard Rock Cafe Hollywood on Hollywood Blvd. is uniting musicians, supporters and survivors in honor of the brand's 16th annual PINKTOBERTM campaign! On October 8, 2015, Hard Rock Cafe Hollywood on Hollywood Blvd. will host a special, public performance by Kaya Stewart at 8 p.m. The event is free, but attendees will have the opportunity to make a donation to benefit City of Hope, a leader in the fight against breast cancer.
The world-famous Hard Rock brand is thinking pink in support of the 16th Annual PINKTOBER campaign. Starting now through the month of October, guests can support breast cancer research to help eradicate a disease that affects millions by visiting Hard Rock properties around the world and purchasing pink merchandise, pink drinks and pink hotel amenities. Proceeds from PINKTOBER will benefit research and awareness-driving efforts for The Breast Cancer Research Foundation (BCRF) and cafe events will benefit additional local breast cancer charities around the globe, including City of Hope.
"PINKTOBER is our annual opportunity to bring together our community for a great cause and we are excited for local supporters and survivors to once again join our fight against breast cancer," said Selin Demren, Senior Sales and Marketing Manager of Hard Rock Cafe Hollywood. "Our hope is to raise awareness and funds for City of Hope and we're thrilled to partner with the talented Kaya Stewart to achieve that goal."
Shop to Support
Hard Rock's PINKTOBER campaign helps fans shop for the cause with the 2015 PINKTOBER merchandise line, including a collector's edition pin set, T-shirts, scarf, bathrobe, pink sheets and more! PINKTOBER products will be sold online at www.hardrock.com, Hard Rock's Collectable PINKTOBER pin is available at properties worldwide, including Cafes, Hotels and Casinos, and the PINKTOBER unisex T-shirt is available at Hard Rock Hotels worldwide. Proceeds will benefit BCRF, with 75 percent of the retail price of each pin and 15 percent of the retail price of other products sold going directly to the cause.
Serving up a Good Cause
Giving back never tasted so good! As part of PINKTOBER, Hard Rock Cafe locations are serving up sweet support with a special pink-inspired drink. Hard Rock Cafe's non-alcoholic Wildberry Smoothie is a frozen blend of fresh bananas, piña colada mix, orange juice and Monin Wildberry. This drink special carries the color of hope and raises funds for the cause, with a portion of proceeds benefiting BCRF.
Stay to Give Back
Hard Rock Hotel guests can support PINKTOBER by staying in Hard Rock Hotel's Pink Sheets Rooms. Select Hard Rock Hotels worldwide will offer special rooms dressed with Hard Rock's pink sheets. Guests can support the cause and enjoy pink sheets, pink bathrobes, commemorative pins and more with a portion of the room rate benefitting BCRF.
Social Message of Strength 
As part of the 2015 PINKTOBER campaign, Hard Rock encourages fans to show off their support and strength with #PINKTOBER on social media. Whether sharing photos of Hard Rock's PINKTOBER merchandise, or displaying how they support breast cancer awareness in their daily lives, Hard Rock looks to its guests to join the fight and utilize the #PINKTOBER hashtag in their social media posts this fall.
For more information on Hard Rock's PINKTOBER campaign, please visit www.hardrock.com. 
What:
Kaya Stewart and Hard Rock Cafe Hollywood on Hollywood Blvd. Fight Breast Cancer Through PINKTOBER™
When:
October 8, 2015 | 8 p.m. – Event begins
Where:
Hard Rock Cafe Hollywood on Hollywood Blvd.
6801 Hollywood Blvd. #105 | Hollywood, CA | 323-464-7625
Admission:
Free; Suggested donations to benefit City of Hope
Photo Opp:
Kaya Stewart, singer and songwriter
For additional event information, please visit www.hardrock.com/hollywoodblvd.
[separator type="thin"]
When You Want Quality AND Sophistication …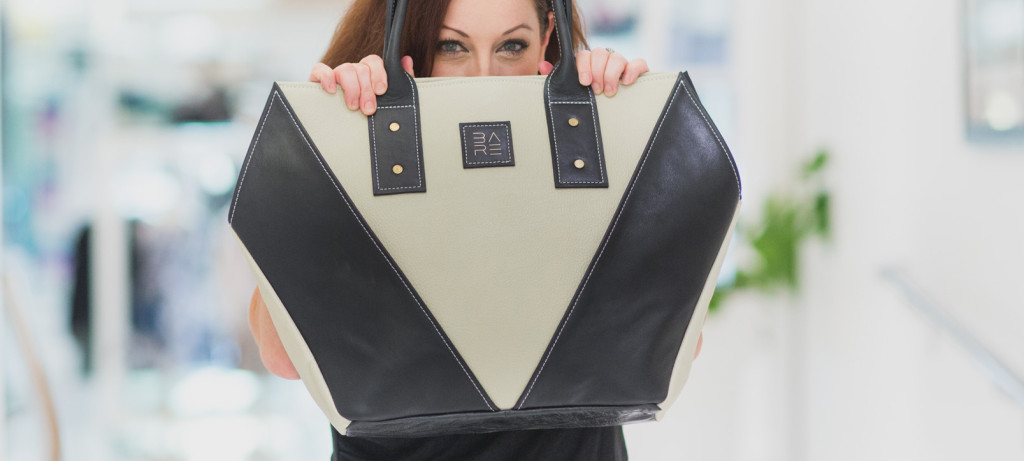 [separator type="thin"]
About City of Hope
City of Hope is an independent research and treatment center for cancer, diabetes and other life-threatening diseases. Designated as a comprehensive cancer center, the highest recognition bestowed by the National Cancer Institute, City of Hope is also a founding member of the National Comprehensive Cancer Network, with research and treatment protocols that advance care throughout the nation. City of Hope's main hospital is located in Duarte, Calif., just northeast of Los Angeles, with clinics across Southern California, including the Antelope Valley and South Pasadena. It is ranked as one of "America's Best Hospitals" in cancer by U.S. News & World Report. Founded in 1913, City of Hope is a pioneer in the fields of bone marrow transplantation and genetics. For more information, visit www.cityofhope.org.
About Kaya Stewart
London-born, Los Angeles-bred Kaya Stewart is a 15-year-old singer and songwriter who fell in love with the early soul records of Stevie Wonder, Marvin Gaye, and Aretha Franklin after being given a record player for her birthday. Deeply influenced by growing up in a musical household that included her father, songwriter-producer-musician Dave Stewart, and two older musician brothers, Kaya began focusing on lyrics and melodies, documenting her personal experiences for the songs that are featured on her In Love With A Boy EP (released on July 10, 2015).  The EP was produced by Dave Stewart, who sets Kaya's naturally soulful voice atop a sound that channels rock and R&B elements into pop songs driven by edgy electronic beats.  Her upcoming full-length album for Warner Bros. Records is due later this year.
About Hard Rock International
With a total of 203 venues in 64 countries, including 156 cafes, 22 hotels and 11 casinos, Hard Rock International (HRI) is one of the most globally recognized companies. Beginning with an Eric Clapton guitar, Hard Rock owns the world's greatest collection of music memorabilia, which is displayed at its locations around the globe. Hard Rock is also known for its collectible fashion and music-related merchandise, Hard Rock Live performance venues and an award-winning website. HRI owns the global trademark for all Hard Rock brands. The company owns, operates and franchises Cafes in iconic cities including London, New York, San Francisco, Sydney and Dubai. HRI also owns, licenses and/or manages hotel/casino properties worldwide. Destinations include the company's two most successful Hotel and Casino properties in Tampa and Hollywood, Fl., both owned and operated by HRI parent company The Seminole Tribe of Florida, as well as other exciting locations including Bali, Chicago, Cancun, Ibiza, Las Vegas, Macau and San Diego. Upcoming new Hard Rock Cafe locations include San Juan, Lagos and Busan, South Korea. New Hard Rock Hotel projects include Daytona Beach, Dubai, Los Cabos, Tenerife, Abu Dhabi, and Shenzhen and Haikou in China. For more information on Hard Rock International, visit www.hardrock.com.