Sitting Down With Kaya Stewart
A One-on-One Interview with Dawn Garcia
Photos by Tram Tran
[dropcap letter="H"]
ard Rock Cafe in Hollywood
honors women everywhere with their annual month-long celebration of #Pinktober and this past week, they invited musical artists, Joel Taylor to open and the headliner for the evening:
KAYA Stewart
to raise money and awareness for
Breast Cancer Awareness
and
City of Hope
. Kaya's debut single has inundated the airwaves, and it's likely you've been singing her song without even realizing it.
The 15 year-old singer/songwriter is well poised to take on the world of music. With legendary rocker dad, David Stewart from the Eurythmics as her manager and coach, and Annie Lennox as her mentor, she is ready to take on journalists, radio shows, concert tours – you name it. Just a regular teenager with an exceptional talent that will only continue to flourish, it's easy to adore her. With striking blonde hair that emits a sense of punk rock and vintage appeal, alabaster skin, big, bright expressive eyes, and those pouty lips every cosmetic company will soon come to pine for, she's not snobby or unapproachable or trying to be anything other than herself. A refreshing approach to teenagers growing up in entertainment.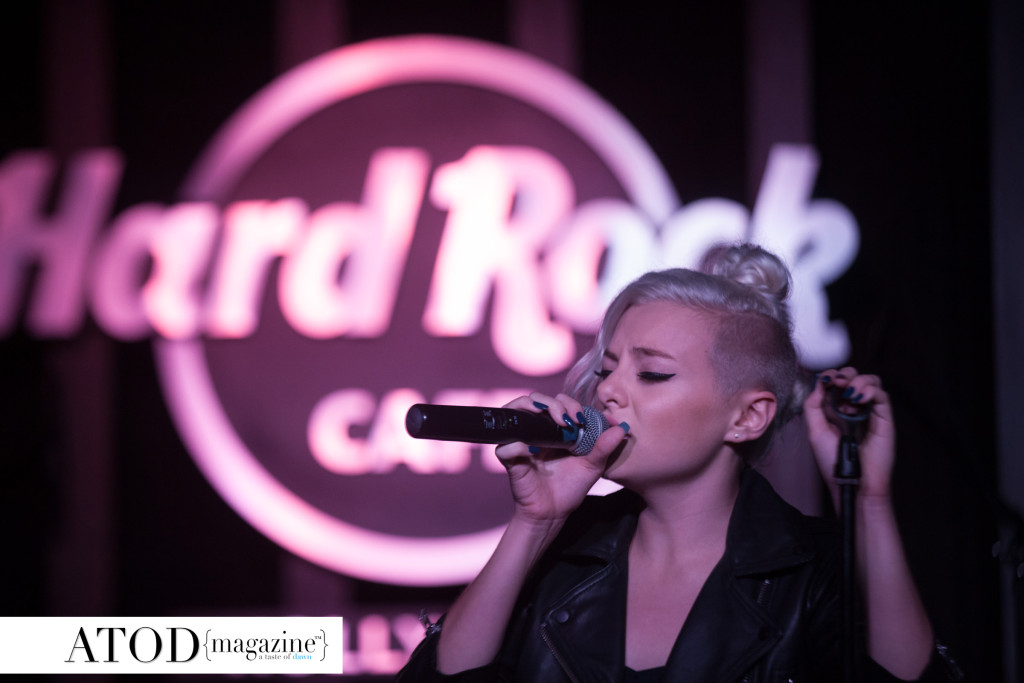 Can you tell us a little but about this event tonight and how you came to Hard Rock?
I actually played the #Pinktober Hard Rock event in New York with Echosmith a couple of weeks back and it was an incredible night. It was a lot of fun and I got to meet a lot of people. It's an amazing cause so when they asked me to come back, of course I said yes, I'd love to. It's such an important cause, especially since it is October, which is Breast Cancer Awareness Month. I definitely had to do something, and I'm really glad to be here, especially at the Hard Rock.
Growing up with a legendary dad, a mom who saw the world through her lens, a supportive sister, and having the privilege of being mentored by Annie Lennox, what is some of the best advice they've given you?
I don't think there's any real specific advice like, "Kaya, you should do this, or Kaya don't do that", it was more just about how passionate they were about what they did which really inspired me to do what I really wanted to do. I mean, my dad loves music and that's his main thing and, Annie loves music, and growing up that was a part of our lives and I kind of inherited that. Whether it's writing or performing or rehearsing, whatever it is, I really am passionate about all of it.
I'm a fan of your soulfnuless. Your tone reminds me a bit of blues and decca from days of ole. I read you were a huge fan of Etta James and Stevie Wonder. If you could go back and meet any musical artists, who would you sit in a room with and jam with?
Probably Stevie Wonder. He's been a huge inspiration for me. Growing up that's all I listened to, that's what my dad played me when I was little.  And I think it really had an impact on me when I was little to strive to be a musician and go after what I wanted to do.
I love that you sing songs that are relevant to you. I appreciate that you are writing about what you're really experiencing as a teenager; that you're just being honest and raw and candid. When I watch your videos, I feel like we can all really see the growth you've had and the musical artist you're becoming . You're really coming into your own, your voice is really developing, even more than on the single.
If you tell the world something about that has nothing to do with music, that might surprise them, what would it be?
I don't know. Music is kind of everything I do, like that's all I do. That's my weird quirky thing because I'm like a normal teenager, I go to school, right now I'm getting my Drivers Permit. I think the weird quirky thing about me is that I have this whole other life, which is music. A lot people didn't actually know that I even did music or that I was writing songs or performing or making an album in a studio. I remember the first time I got signed, I hadn't really told my friends that I was singing very much so they were kind of confused when I told them. They were like, "You have to sing to get signed with a label" and I'd say, "I have been singing, I've been doing all this stuff, I just haven't been telling you."
Have there been any challenges along the way?
Right now I'm pretty lucky because I get to do what I love and I have friends at home that support me and stuff but I think for me the most challenging thing is maintaining a 15 year-old social life. I travel a lot and I'm working all the time so I spend a lot of time with adults and I think, although I love it and I'm used to it, I think there are times when I have younger friends who I feel like I should connect with but I don't really. I think it's just kind of trying to find a way to fit into that age gap. I feel lucky that I get to have friends from different groups. 
[soundcloud url="https://api.soundcloud.com/tracks/198960190″ params="color=ff5500&auto_play=false&hide_related=false&show_comments=true&show_user=true&show_reposts=false" width="100%" height="166″ iframe="true" /]
This might sound silly but I'm a mom. I love that you're able to fulfill your dream of sharing your music, but I'm also super curious. How do you manage school and music?
I think music is something I've always known I wanted to do for the rest of my life. It's my calling and what I want to make a living off of. I think school is a place where you're trying to figure out what you want to do, you learn every subject, every possible thing that might be relevant to your future. I think now that I found my path and I know what I want to do, school is important; Like if I want to write a song about something I'm learning in school, I feel like I have that opportunity, I mean I can but I don't think it's something I'm using for my career or to pick what I want to major in in college. I think it's good to have an education but for me, it doesn't determine what I pick as my career.
How was the WARP Tour? How crazy fun was that to be a part of?
WARP Tour was great. It was definitely an amazing experience. It was grueling and difficult but it was also really inspiring. It taught me a lot of lessons about how to get by on tour. I don't regret it, I would definitely do it again. 
What would you want to share with anyone who has an artistic desire that wants to try to do what they are passionate about?
I always tell girls my age, people my age, I'm not a role model. I'm still 15 and I'm gonna make mistakes and change so much over the course over my life. I would say that there is no easy route. Everyone has to be willing to find their way in. I mean, Miley came from the Disney Channel and she's become a completely different, incredible new artist or Madonna. I mean she probably changed her look like 10 times throughout her career until she became who she is now. I think every artist has their own story. There isn't one path that you go down, or certain steps you have to follow for "this" to happen to you. You kind of have to find your own way and as long as you're passionate and following you're own thing, that's how it will all happen.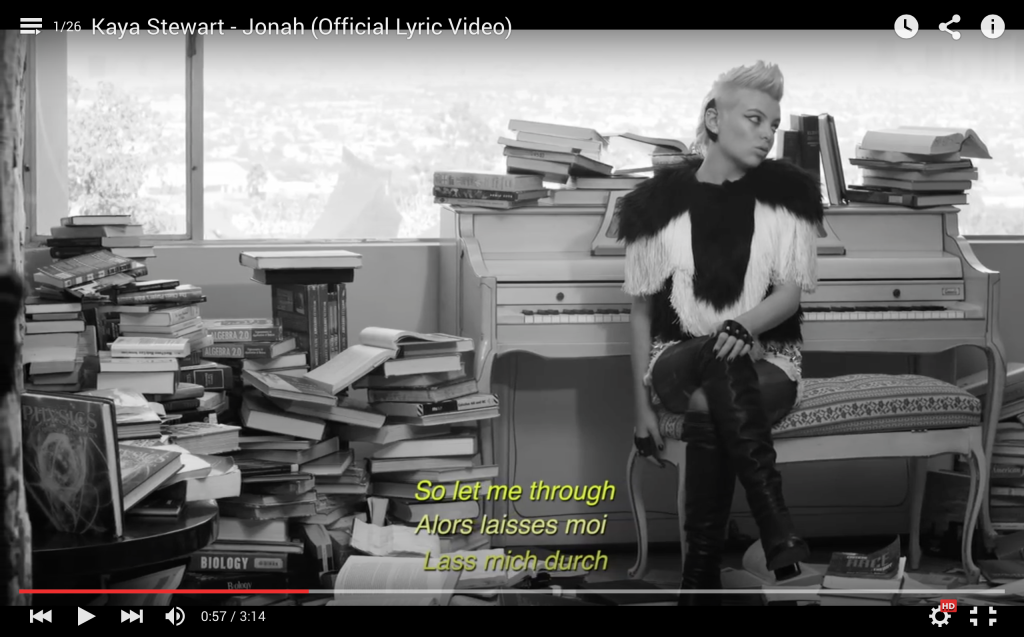 Tell me a little bit about the "JONAH" video. It's very Bowie-esque.
Thank you! The Jonah Video is supposed to be kind of a representation of my family and this sci-fi punky world and I think each character is so different but so creative. My family really is so different and so creative, and the Jonah video doesn't really have a lot to do with the song necessarily but putting out my music, one of the first things I wanted to do was establish what my life is like and what my world is like and that was my way of doing it.
It was very beautifully shot and rather cinematic.
My dad actually directed that video which was pretty cool.
Is there anything coming up that we should be looking for?
The album is coming out soon and I've been getting into a lot of writing which has been really great too. I think just lots of creative stuff.
Do you know how many tracks will be on the album?
Right now we have about 14 tracks but I think that could change. 
Kaya finishes up her artichoke dip that just promptly arrives, spends some time with her friends and her dad and shortly after, cleans up and heads out to the stage like a seasoned pro. For a teenager with a demanding music career, she is one young artist that seems to have found a way to stay true to who she is throughout the process and that is pretty impressive to us. We stayed to watch her performance and it must be said that her voice has more depth and range than what you've been hearing. She has a maturity and richness that oozes from her core when she is on stage and lost in the music. It will take your breath away … and it's only going to get better. You can expect to be moved by this soulful, young musical artist.
You can follow Kaya on social media @kayastewart on Twitter | Facebook | Instagram | YouTube.
To view all of our photos of Kaya Stewart, visit: Kaya's GALLERY.
Her songs are available on iTunes for download.
In honor of #PINKTOBER, ATOD Magazine is running a giveaway via Instagram @dawngarcia. Enter to win by posting a passionate music photo and use hashtag: #ATODKaya
The winner will be chosen at random and announced on Friday, October 30th. Winner receives the following: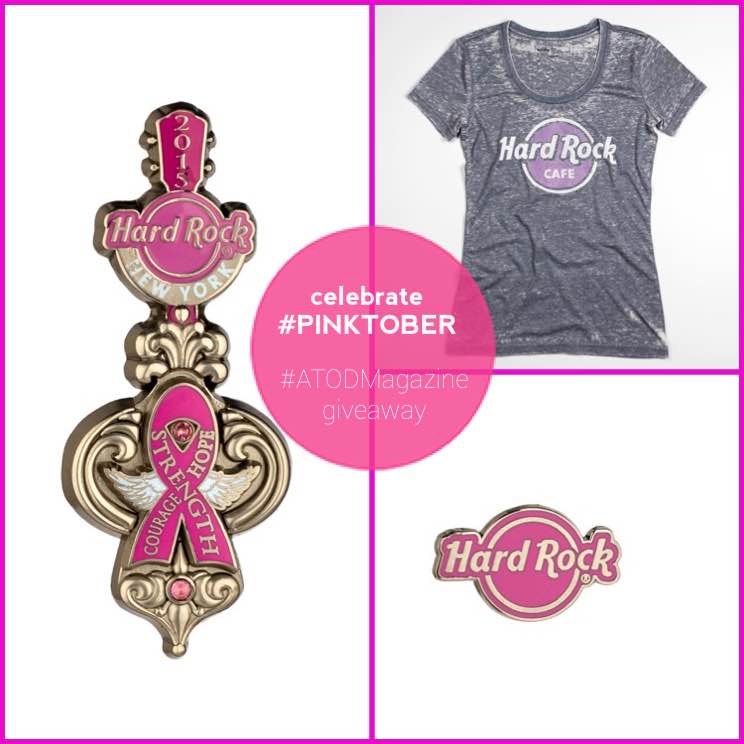 [separator type="thin"]