Fun Finds For KIDS – Gift Guide 2
For the Little Loves in Our Lives
I
t's not as easy as you'd think finding really unique kids clothes that are fashion forward and NOT ridiculously expensive and fun books and decor so as a mom, I took it upon myself to put together a
Gift Guide
with some looks that would empower your little ones with a whole new sense of style and some of my favorite things.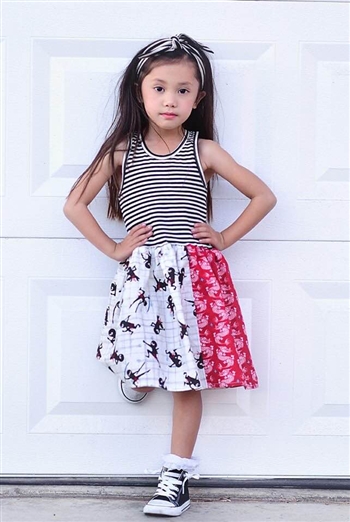 NINJA STRIPE TWIRL
Price: $54.00 | SALE $34.00
Super soft cotton top with a fun whimsical bottom. 100% Cotton. Machine wash cold Tumble Dry.
This line is made by a woman who has endless amounts of creative ideas for children's clothing that makes a statement.
BUY NOW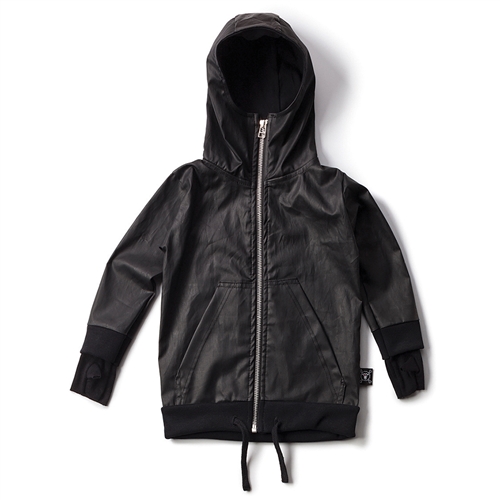 Nununu – Waxed Long Jacket – Black
Available at RonRobinson | $116.00
UNUNU integrates high quality fabrics, basic colors and urban design mixed together with a personal touch creating a unique and deconstructed look.
BUY NOW
FOREVER YOUNG
$20
50/50 Poly Cotton sleeveless raw edge top
ABOUT: I play with leaves. I skip down the street and run against the wind while I secretly wish for a more beautiful world… or at least a pocket full of jelly beans.
The art is original and hand drawn. All garments are designed and made in Los Angeles.
by
Lisa Loeb + Elizabeth Mitchell
$10.69
Music is a big part of my daughter's world.
This CD was our peaceful refuge and is still one of my favorites.
A bluegrass musical journey with favorites like, "Big Rock Candy Mountain", and "Little Bird" sung by two of the most beautiful voices in music today, Lisa Loeb and Elizabeth Mitchell.
BUY NOW
Baby oh Baby the places you'll go,
the worlds you will visit,
the friends you will know …
Baby, oh Baby, the Places You'll Go!
by Dr. Seuss
$10.00
This book is the most beautiful book about childhood, parenting, and magic. I have given it to most every expecting parent because to this day (9 years since I gave birth to my daughter), it still gets me choked up!
Artfully extracted and adapted almost entirely from Ted Geisel's work, this is a must for all expectant parents – and introduction to the wonderful world of Dr. Suess for their adorable baby-to-be. Exciting new discoveries are being made all the time about how much learning takes place while a baby is still in its mother's womb, and Oh, Baby, the Places You'll Go! makes the perfect welcome! It's never too early to start them on a rich and healthy regimen of good ol' Dr. Seuss.
BUY NOW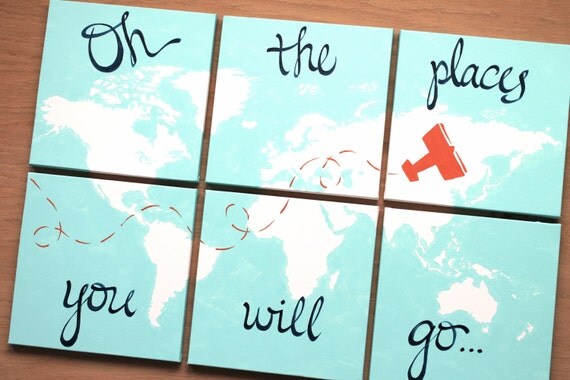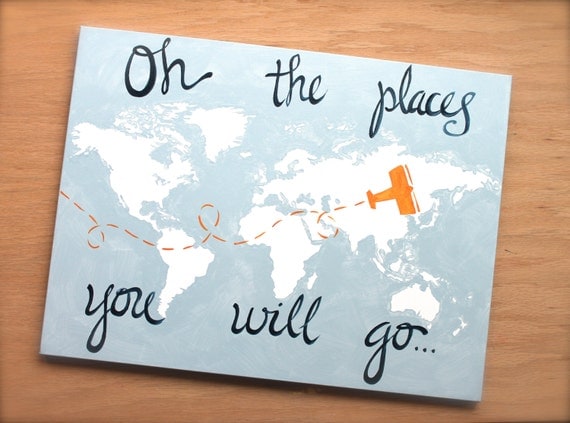 by sincerelyYOU
$100.00 – 158.00
A much more creative way to pin your travels.
A perfect piece of art to brighten up any living space, bedroom, or nursery. A very modern and graphic world painting hand sketched and painted on 6] 12″ x 12″ gallery wrapped canvases. The entire painting measures 3′ wide by 2′ tall with no spacing in between.
Painted on 100% natural cotton duck canvas, stretched on 3/4″ solid wood frame. Clean staple free edges, beautifully fitted, and perfect for a frameless display.
BUY NOW