6 Gin Joints Around the World
Of all the gin joints in all the world, you had to walk into mine.
[dropcap letter="T"]he HISTORY | The first confirmed date for the production of gin is the early 17th century in Holland, although claims have been made that it was produced prior to this in Italy. In Holland it was produced as a medicine and sold in chemist shops to treat stomach complaints, gout and gallstones. To make it more palatable, the Dutch started to flavour it with juniper, which had medicinal properties of its own. Either way, gin is something to spend a little time immersed in its many uses and benefits. 
That said, let's discuss where to go! Introducing a look at some of the most interesting gin joints. Traveling near and far, finding a memorable spot to sip that ever-so-cool spirit that oozes a sense of times passed, I've compiled a list of drinking holes you should explore.
Below is a look at some Gin Joints you're going to want to visit.
[separator type="thick"]
Changing the Chinese Landscape | The Distillery
Beijing | CHINA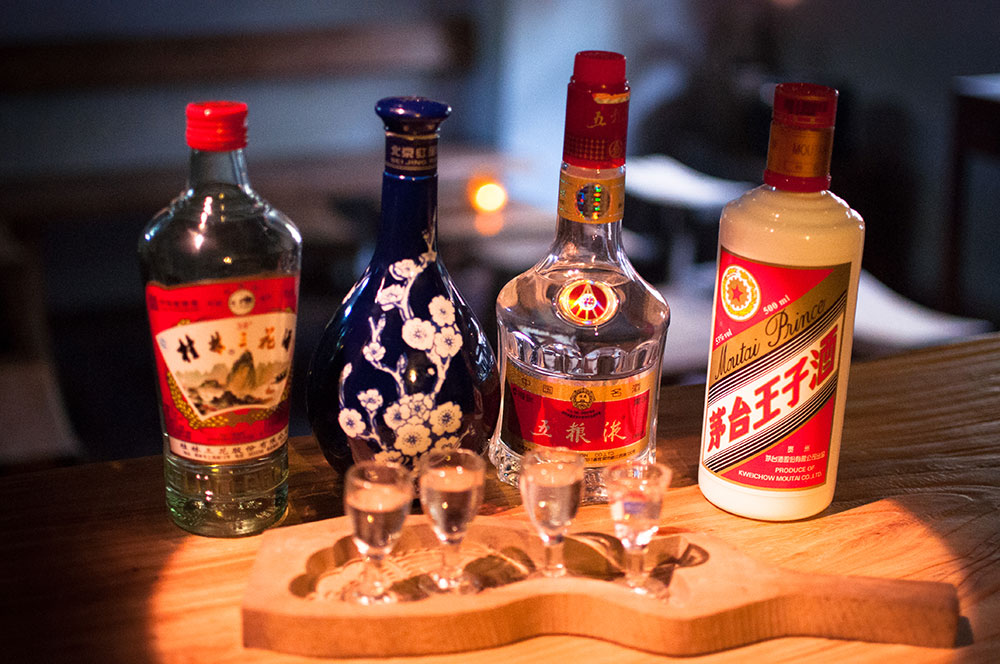 Beijing is known for a culinary breadth of exquisite fare but now it is introducing thirsty dwellers to a craft gin distillery that's garnering a lot of interest and, even more patrons. As a new wave of discerning drinkers evolve in the region, people are looking for a more colorful way to enjoy a good drink. That's where The Distillery comes in.
Capital Spirits is the world's first bar dedicated to Baijiu and craft liquor. Come taste baijiu by the glass and discover the distinctive hand-picked stock of Baijiu, craft Chinese beers, lesser known fine spirits from around the world, and specialty baijiu cocktails by an award winning Beijing bartender / Mixologist.
Nestled within an historic hutong in a restored shop house designed by international Greek architect Anna Pipilis, Capital Spirits features period furnishings for a relaxing environment with a taste of Old Beijing.
23 Xin Si Hu Tong, Dongcheng Qu | Beijing Shi, China, 100007
[separator type="thin"]
Melbourne | AUSTRALIA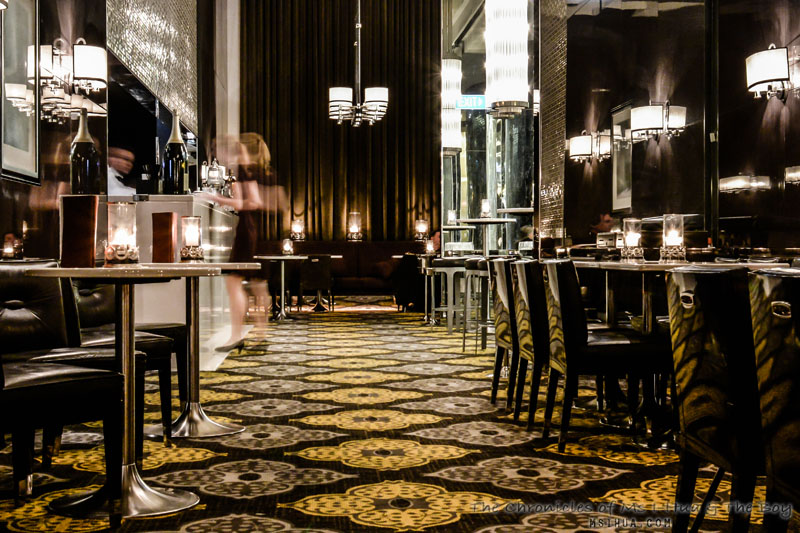 The Waiting Room Melbourne is one of the city's most luxurious lobby bars, where old world grace and glamour meets new world contemporary opulence and style.
Inspired by the elegance of the 1940s, The Waiting Room bestows not only a classic cocktail and wine list, but also an exquisite small plates menu which has been tailored to tempt and delight any palate.
"Their booze collection holds its own against any other, their glassware is a twinkling mass of vintage crystal cut coupettes and they're sporting chef Neil Perry's arsenal of snacks. Sure, it's in Crown Casino, but don't let that hold you back. Once immersed in this richly carpeted room of plush banquettes, with heavy velvet drapes, silver tile mosaics and marble tables all picked out in soft pools of candlelight, you could be anywhere."
8 Whiteman St. | Melbourne VIC 3006, Australia
[separator type="thin"]
Amsterdam | NETHERLANDS
Arround 1679 Wynand Fockink started with the liqueur- and beverages distillery.
The Authentic tasting room still has a 17th century character and range. We serve a wide variety of genevers and liqueurs. Among the big range of their own liquors are there also many old Dutch liqueurs such as: Perfect Happiness, Bridal Tears and Hansel in the basement. The Walk in the forest and the Half and Half have Wynand Fockink made world famous. Besides the delicious Genevers (Superior) and the fruit brandy can you also enjoy from excellent draft beers. The character Tasting Room, where you can find a big collection of antique bottles, still has the tradition of bowing before the first sip.
Opening hours: daily from 15:00 till 21:00
To preserve the individual character of the tasting room is not possible to visit with groups larger than seven people. For groups not bigger than 12 persons we offer interesting tastings in our tasting room.
Pijlsteeg 31, 1012 HH | Amsterdam
[separator type="thin"]

[separator type="thin"]
Charleston | SOUTH CAROLINA
Tucked back off of East Bay Street, you will find no shortage of booze here. They offer balanced cocktails alongside defiant bar food. Pick from their seasonal drink menu or if you're feeling lucky, Bartender's Choice. If you choose to come Monday through Thursday between 5-7pm you will find The Gin Joint's wallet-friendly Cocktail Hour offerings. Reservations suggested for parties of six people or more.
We may not change your life, but we can help you Drink Proper.
182 East Bay St. | Charleston, South Carolina
[separator type="thin"]
Kerry | IRELAND
The Dingle Whiskey Distillery is not in the business of creating megabrands, nor do they distill for anyone else. Their scale is modest, their approach to what we make is essentially artisan and they have rekindled the tradition of independent distilling in Ireland. Two hundred years ago, this small island had over a hundred officially recognised distilleries; by the turn of this century there were two. When the first spirit trickled from the stills here in November 2012, it represented a milestone in the history of distilling in Ireland.
At present there are only two gins made in Ireland and one of these is the hand-crafted, artisan Dingle Original Gin. It is the product of a considerable amount of research, both technical and historical, and experimentation. Our aim was to create a totally new gin, one which worked within the great tradition of gin distilling but which also came with a degree of innovation.
Dingle Original Gin is made in small batches of 500 litres. In terms of its broad style, this is what is categorised as a London dry gin but the unique character and flavour come from our painstaking and original choice of botanicals.
Dingle, Co. | Kerry, Ireland
[separator type="thin"]
Glasgow | SCOTLAND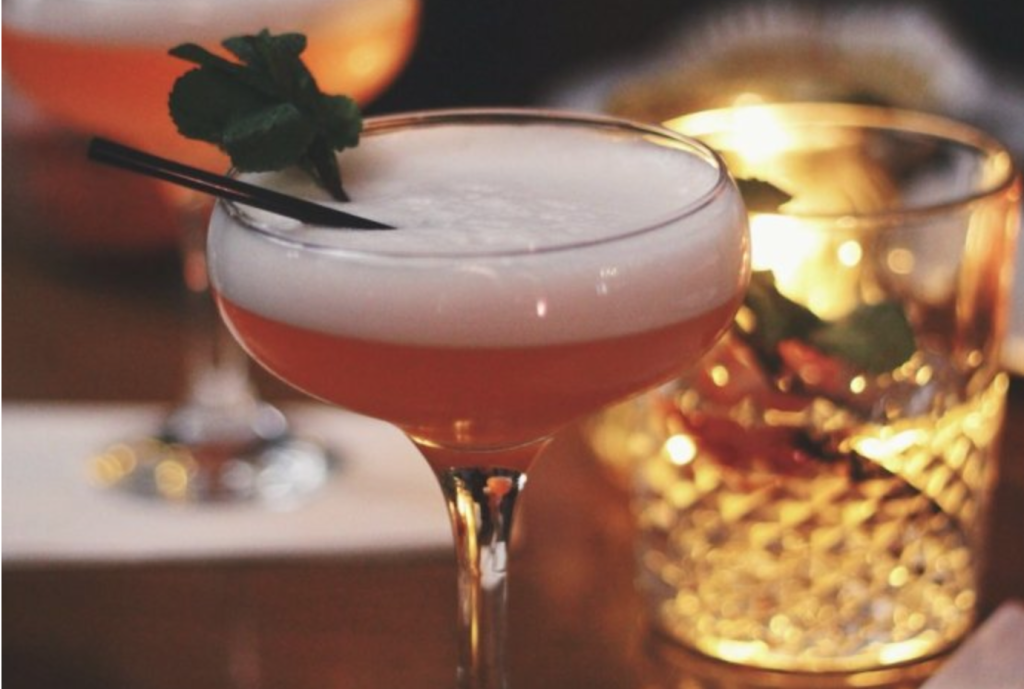 The City's Largest Selection of Gin: Gin 71. Let's start with the main event: Gin. The spirit in the humble G+T can do so much more and there are thousands of varieties out there to try. We put a lot of time and effort into hand picking the very best that we could find from across the globe to build what we think is the finest Gin menu you'll find anywhere!
Located in the stunning interior of De Quincy House in Glasgow, which is located at 71 Renfield Street, hence the name 'Gin71'. This beautiful building was built in 1890 and named after the author Thomas De Quincy who lived in a house built on the same grounds.
The menu is the very best selection of gins from around the world. You'll be surprised to learn that they discovered that there are just too many great gins to choose from! They narrowed down a list of thousands of different gins to just 71 in order to create their menu. It was quite a challenge, but the result is a distilled collection of the very best gins the world has to offer.
71 Renfield St.  | Glasgow, UK