A Look At Designer, Christian Siriano
by Lexi Scott | cover photo courtesy GETTY IMAGES
[dropcap letter="I"]n less than five years,
Christian Siriano
has managed to establish a respected name for himself in the ever-changing fashion industry. His mastery of infusing classic silhouettes with modern textures, prints and structure is simple and effortless. His designs stand their ground against fashion mavens set on "avant-garde."
Christian Siriano has been one of my all-time favorite designers since his beginning. What I love most about CS is that he doesn't get caught up in trends; trends are only meant to last so long. When comparing Siriano's earlier work to his design style now, there is a gradual shift. He went from trends worn in that time to twists on classics that can be worn for years. Siriano's designs are bold and classic, yet fun and fresh, and for those of us whose style changes by the hour, this is something to keep us interested time and time again. I have favorites of Siriano's designs from practically every collection, but my favorite CS collection is his Fall 2014 Ready-to-Wear collection; it's clean and straight to the point. Many designers get so caught up in the avant-garde and being the latest and greatest, that their designs make no sense; there is too much happening to actually enjoy the collection. With Siriano's Fall 2014 Ready-to-Wear collection, the simplicity of each design speaks for itself.
[columns_row width="half"] [column]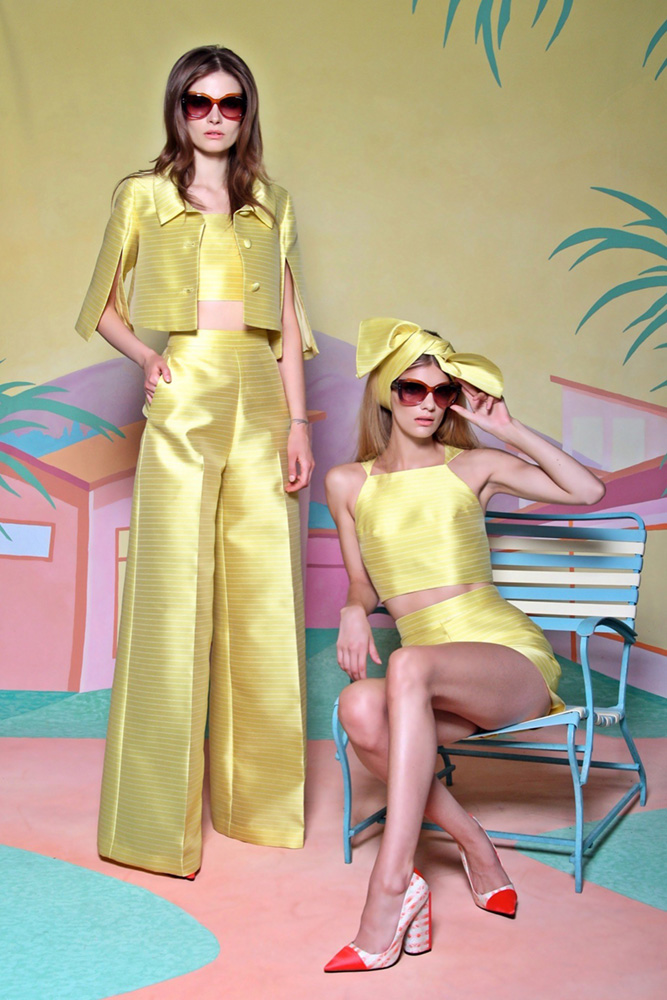 [/column] [column]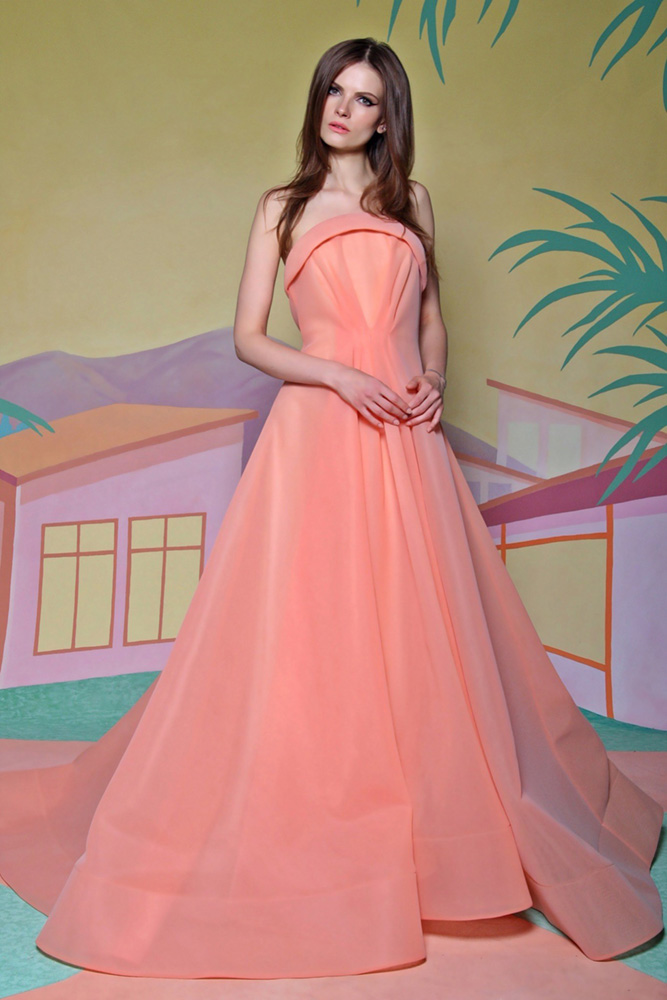 [/column] [/columns_row]
Resort Wear 2016
Nothing short of Siriano's signature style, his 2016 Resort line is filled with eye-popping colors and bold prints. There are quite a few drastically varying prints and textures in this collection, but CS seems to be the master of charming dissonance in the fashion industry. Siriano's 2016 Resort line is a wild collection of classic mod prints, soft and feminine, color blocking and island fever, fit for the woman who isn't afraid of being center stage. My favorite look from this collection is a bright, pin-striped pantsuit, reminiscent of the 70s. Wide-leg trousers aren't everyone's cup of tea, but the satin finish and cropped jacket keep this look modern, fresh and fun.
[columns_row width="half"] [column]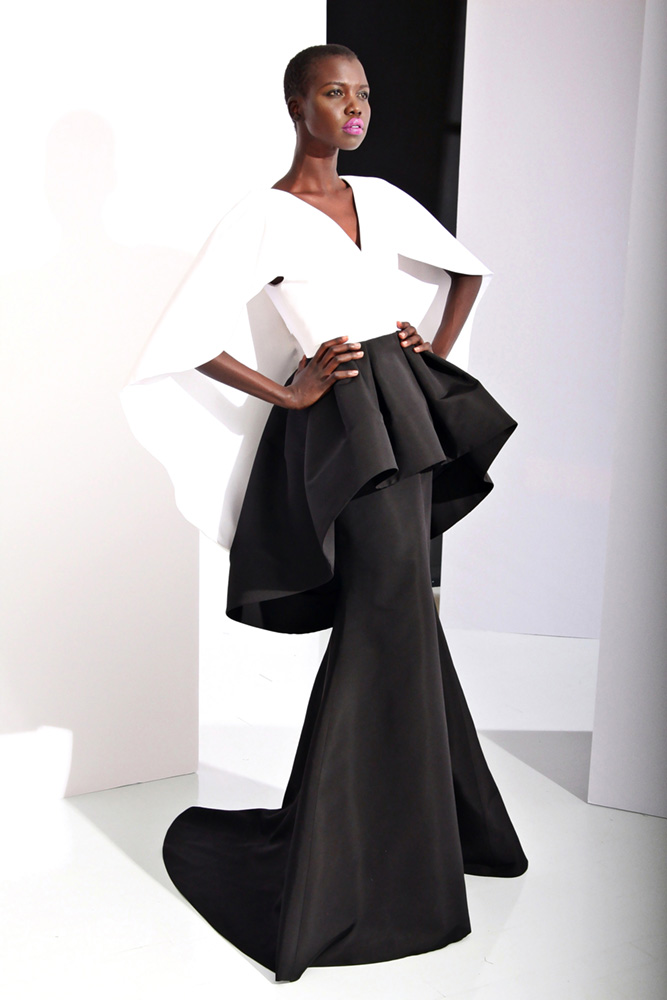 [/column] [column]
[/column] [/columns_row]
And the winner is…
CS has had a stellar past year, with his designs showcased down the red carpet on celebrities like Jennifer Lopez, breakout star Rachel Bloom, and practically every female cast member from Orange Is The New Black. However, this year's upcoming launches have stepped it up a notch. Whether from Siriano's bright and fun Resort line or his more seductive and structured Pre-Fall collection, you'll be sure to catch quite a few of his designs on the red carpet once again this year. One of my top picks to see on this year's Oscar's red carpet is a spin on a 1920s classic fit for a madame. This dark and seductive gown from Siriano's Pre-Fall 2015 line is simple with just enough shimmer and shag to draw attention. This next look is a more feminine frolic from the soon-to-be launched Resort collection. This soft, peachy gown would look beautiful on one of Hollywood's favorite redheads, like Drew Barrymore, Emma Stone or Christina Hendricks. And last but certainly still a top choice, a dramatic and structured gown from the Pre-Fall 2016 collection. I love a good cape, which have been a trend on the red carpet for a few seasons now. This simple, color blocked garb screams to be flaunted by some bold yet classic. Jane Fonda anyone?
[columns_row width="third"] [column]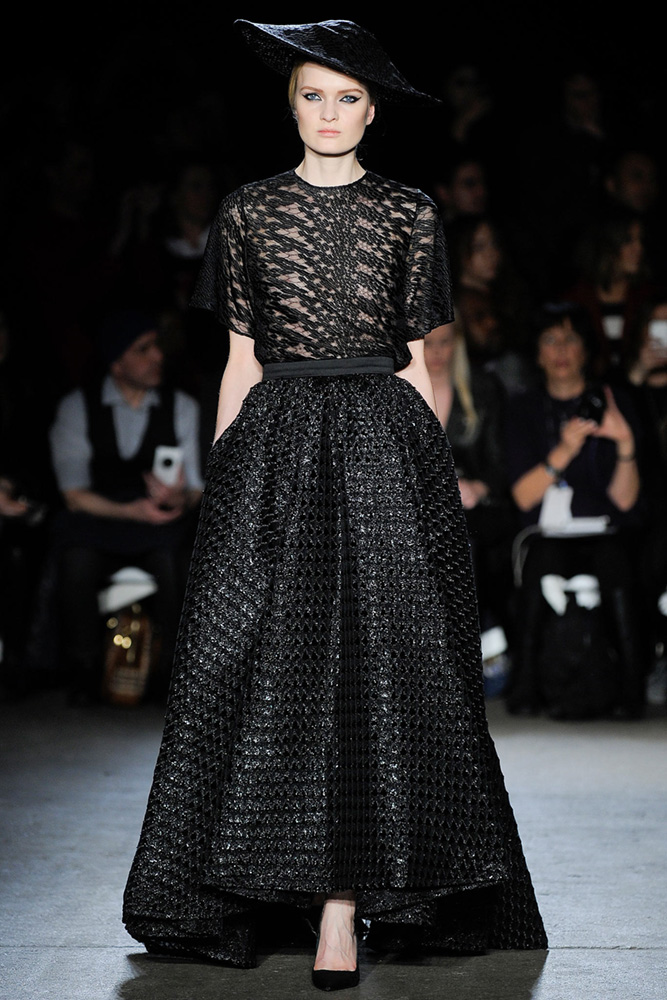 [/column] [column]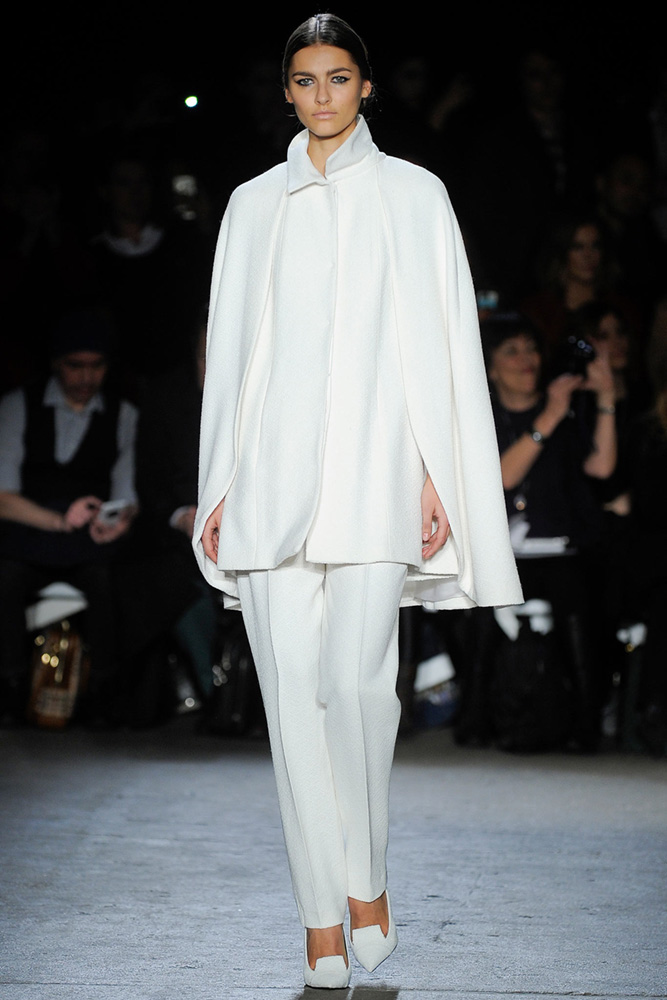 [/column] [column]
[/column] [/columns_row]
All in all, we are big fans of Christian's and his devotion to style and innovation and we look forward to his new designs!
[separator type="thin"]