#theATOD5 Reasons We Love Oklahoma City
 A City Rich With Options
Cover photo by Drake OKC | Photos by Dawn Garcia
[dropcap letter="S"]o we recently discovered a US City that was chock full of things to do, places to see, hotels to visit, food to devour, and drinks to consume. The city?
Oklahoma City
. A city steeped in history, deeply satisfying cuisine, diversity and a welcomed smile anywhere you go. Below are 5 of our favorite reasons to love OKC.
---
1. They took a tragedy and turned it into an Education that would honor those passed and give the city renewed hope.
Oklahoma National Memorial & Museum
[columns_row width="half"] [column]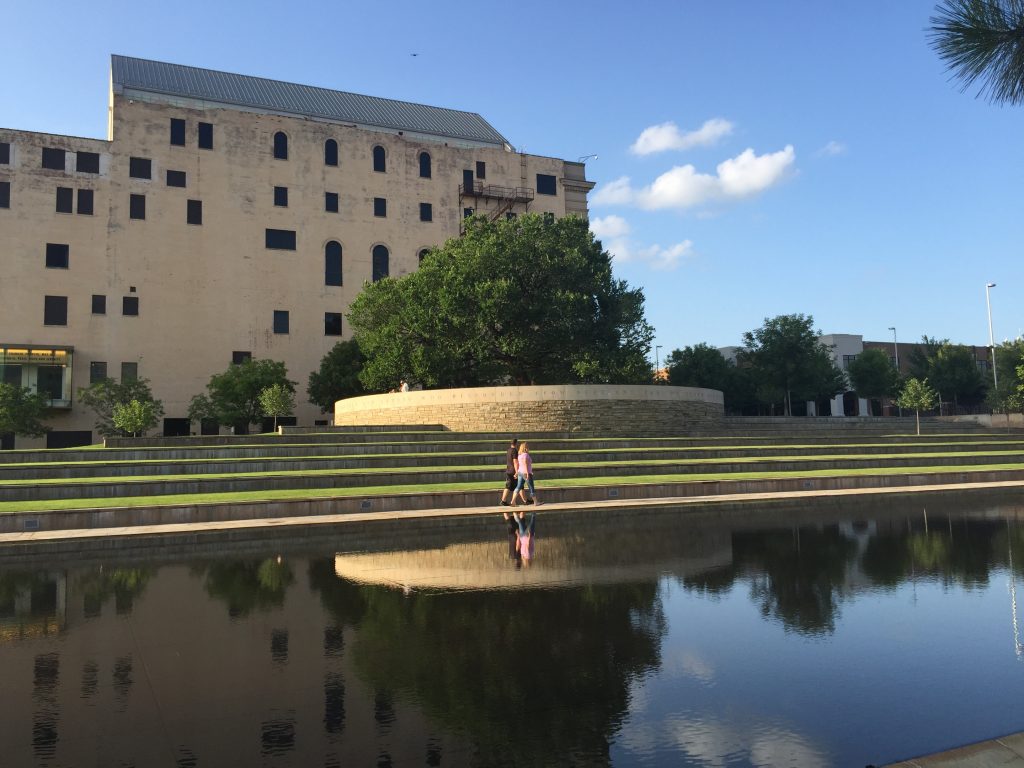 [/column] [column]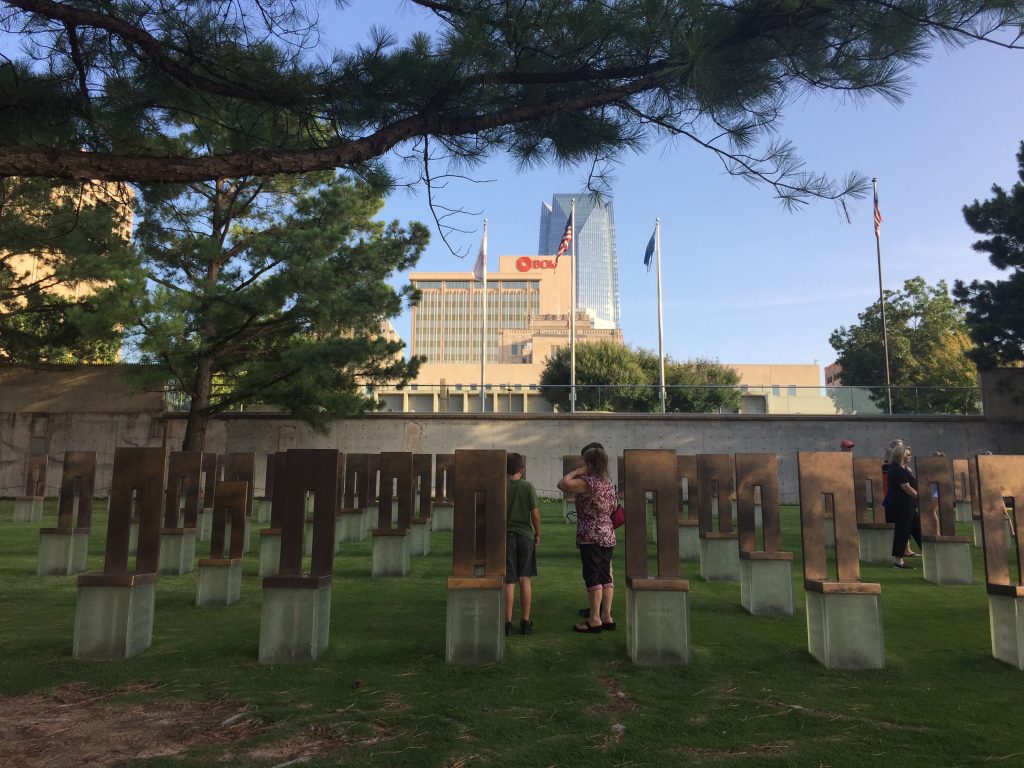 [/column] [/columns_row]
We went as a family to visit the Oklahoma National Memorial & Museum. The minute your feet enter in, it's near impossible not to feel tears well up. That day of the Oklahoma bombing tore this nation to emotional shreds and the way this city not only rebuilt but honored those that lost their lives that day? It's something to be astonished by. Every chair lines the grassy base of what once was the bottom floor of a state building. There are rows of chairs and then little chairs placed throughout. The littler chairs representing the children lost in the bombing … 167 deaths, 19 of which were children. You cannot help but take a moment of silence when you're there and when you see the remaining tree? The sole surviving tree that stands, beautifully erected across the reflection pool, it is a constant reminder of hope. As you enter into the Museum, you are taken through the awful events of that day of April 19, 1995. This exhibition is done so thoughtfully, it never loses the heart of how this city came together in the wake of something tragic. In the loss, there is hope. In the hate, there is love. In the terror, there is triumph. This is something you have to see.
---
2. They believe in making sure science is anything but boring!
[columns_row width="half"] [column]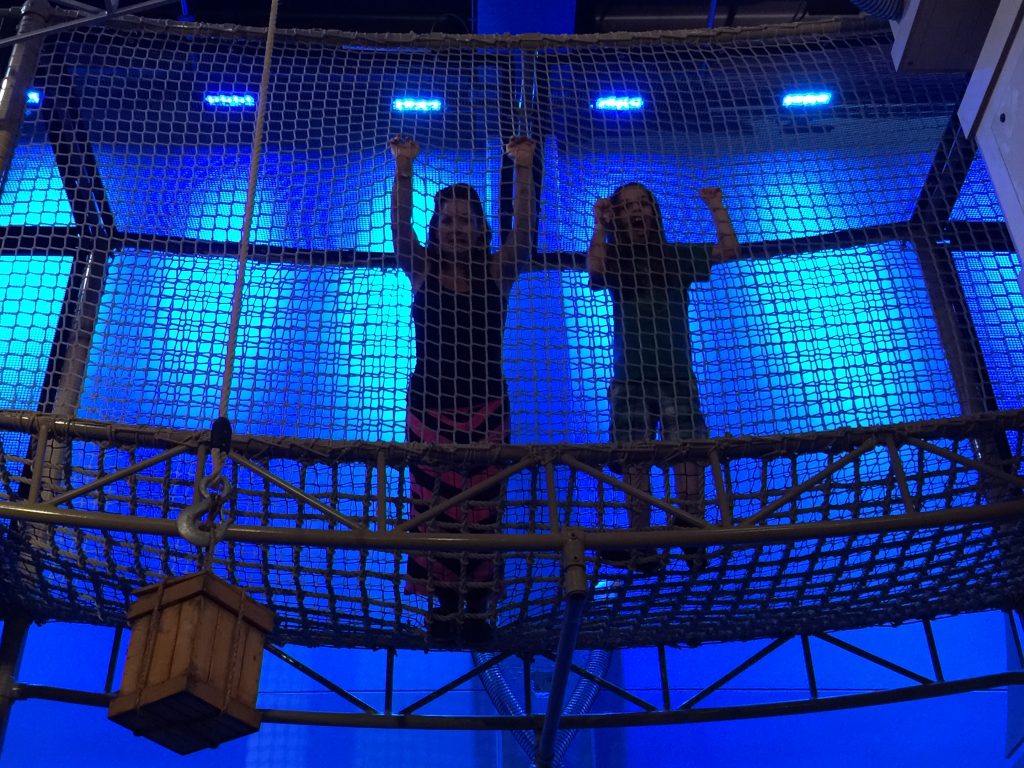 [/column] [column]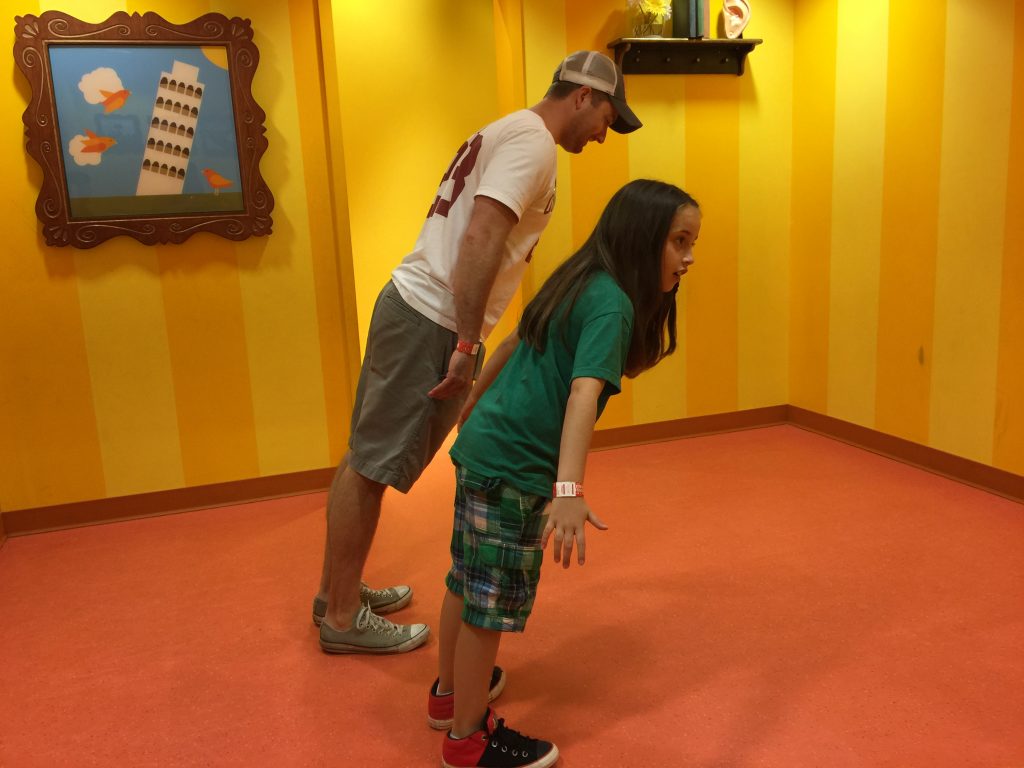 [/column] [/columns_row]
Science and Discovery Museums tend to be fairly predictable but as we arrived with children in tow to the Science Museum in OKC? We were pleasantly surprised. A museum that continues to grow and evolve with the ever-changing findings in the scientific realms are carefully integrated into this museum. First off? It's massive! Everything from locomotion to the space/time continuum to gravity to total exploration, you will find something to appeal to your inner adventurer. In fact they even have a teaching and science experiment room where visitors are encouraged to try an experiment and see how they stack up to other inventors. It's playful and fun and highly educational. With a Segway track to an earthquake simulation pod to learning about aerospace, the Science Museum in Oklahoma City is one everyone needs to take some time to visit. Plus? They have some pretty decent french fries in the commissary!
---
3. They don't forget the greats.
Bricktown
As you drive towards Bricktown, you're greeted with a Mickey Mantle statue. Yes, they paid homage to this great and while he may not be the Great Bambino (a curse anyway), he is a legend and he happens to come from Oklahoma. Bricktown isn't necessarily flourishing with cuisine we would personally be excited about but it is a place that is genuinely packed every day and night of the week. It's a fixture in this city and if you can find your way to a canal? There are some pretty fun cruises from sightseeing to architectural cruises to give way to your curiosity. There is also the Bricktown Bike Tour … this is meant for those who want to bar hop and not drive. The true pub crawl … or cycle. Potato/Potata. Starting this summer, they also introduced Bricktown Beach! Yep, they thought of everything.
---
4. They don't take anyone's palate for granted.
The Culinary Scene
[columns_row width="half"] [column]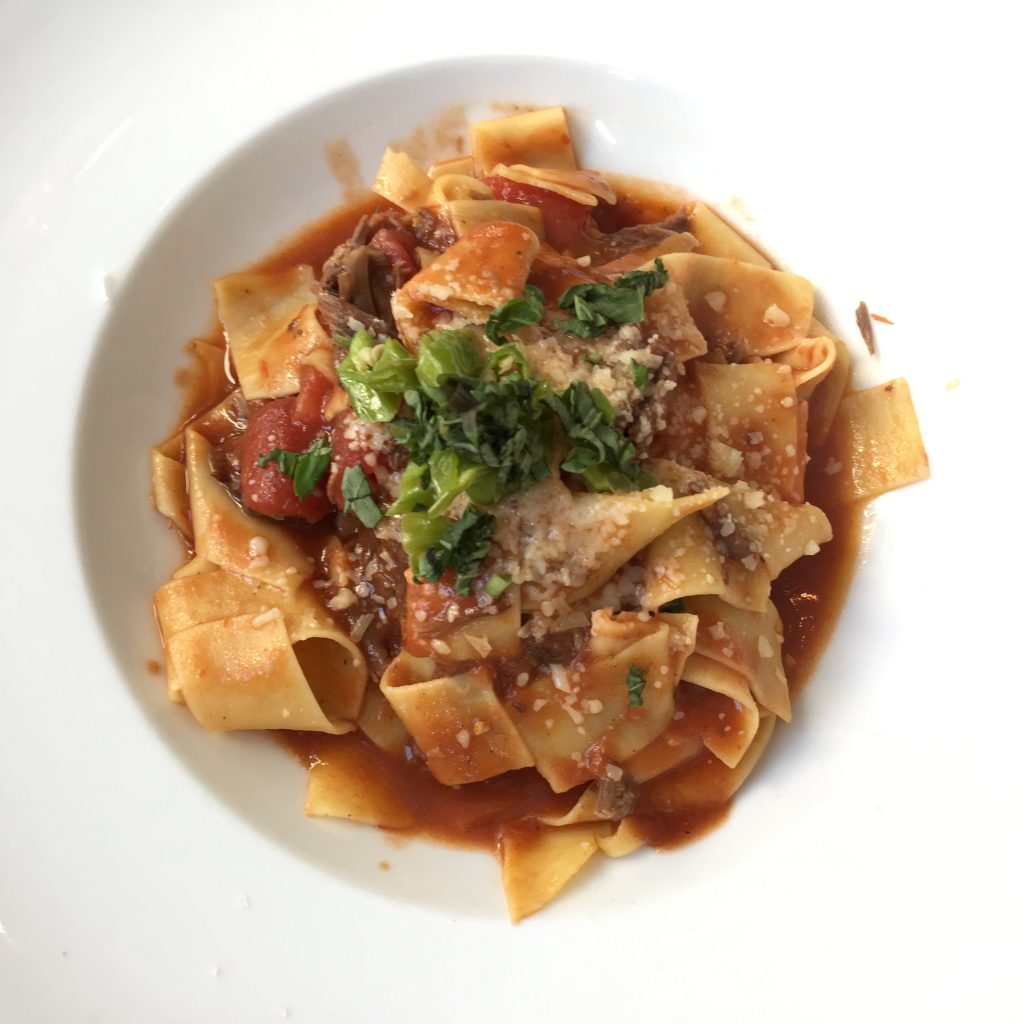 [/column] [column]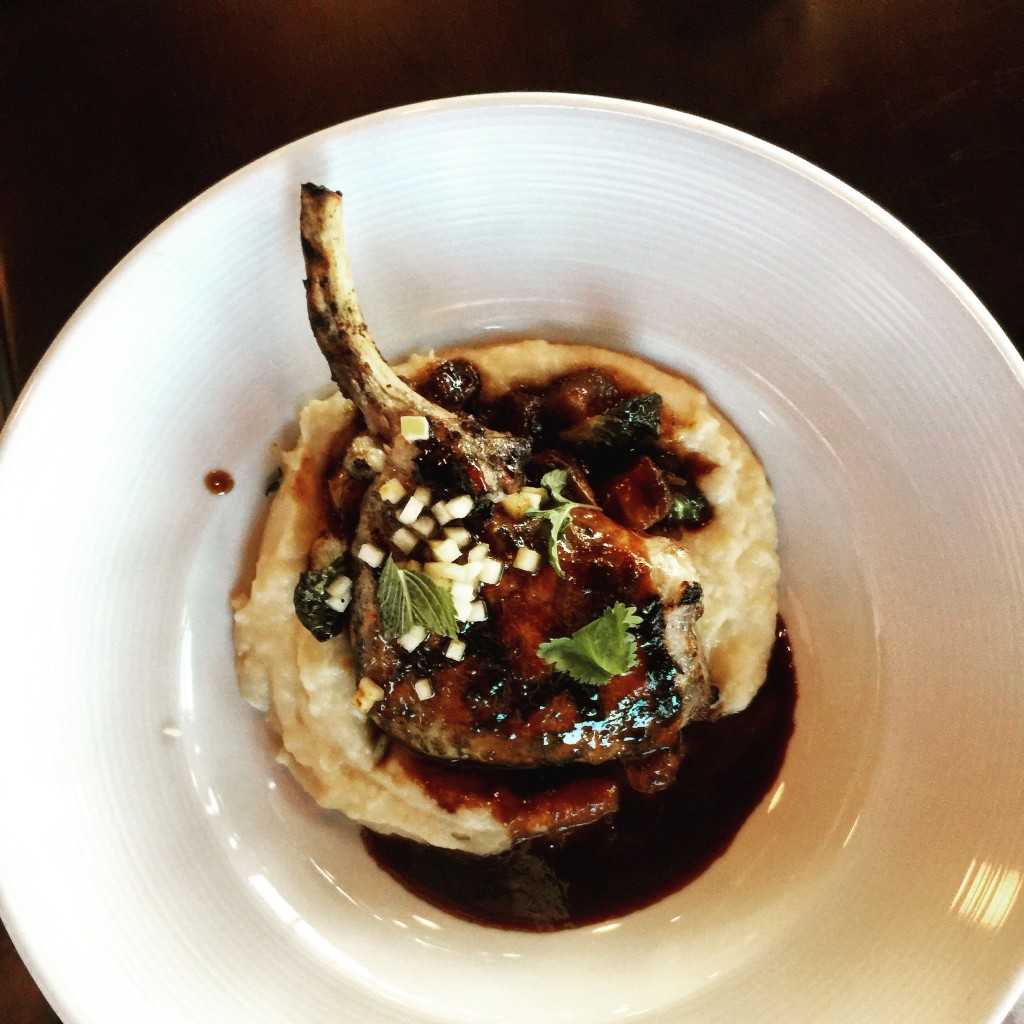 [/column] [/columns_row]
There is a plentitude of restaurants that don't dare take your tastebuds for a fool. In fact they downright invite you in and then beg you to stay. With a long line of existing eateries, they now have some new ones you cannot afford to miss including these: Chae OK, Cultivar Mexican Kitchen, Sunnyside Diner, The Drake, Dishin and Dishing, The Paramount, and our tried and true Guernsey Park and Kitchen No.324. We can't get enough of the fare in this city. Why? Because they have the opportunity to get creative and entice an entirely new palate. From deep fried oysters to a twist on a taco, you will not find yourself himmin' and hawin' over good food because it's in plenty. With new restaurants opening all the time and the staple fare you will no doubt become addicted to, Oklahoma has proven to be one heck of a culinary stomping ground. And we cannot wait to go back to explore what else they have to offer!
---
5. They blend the old with the new without ever losing a sense of nostalgia.
[columns_row width="half"] [column]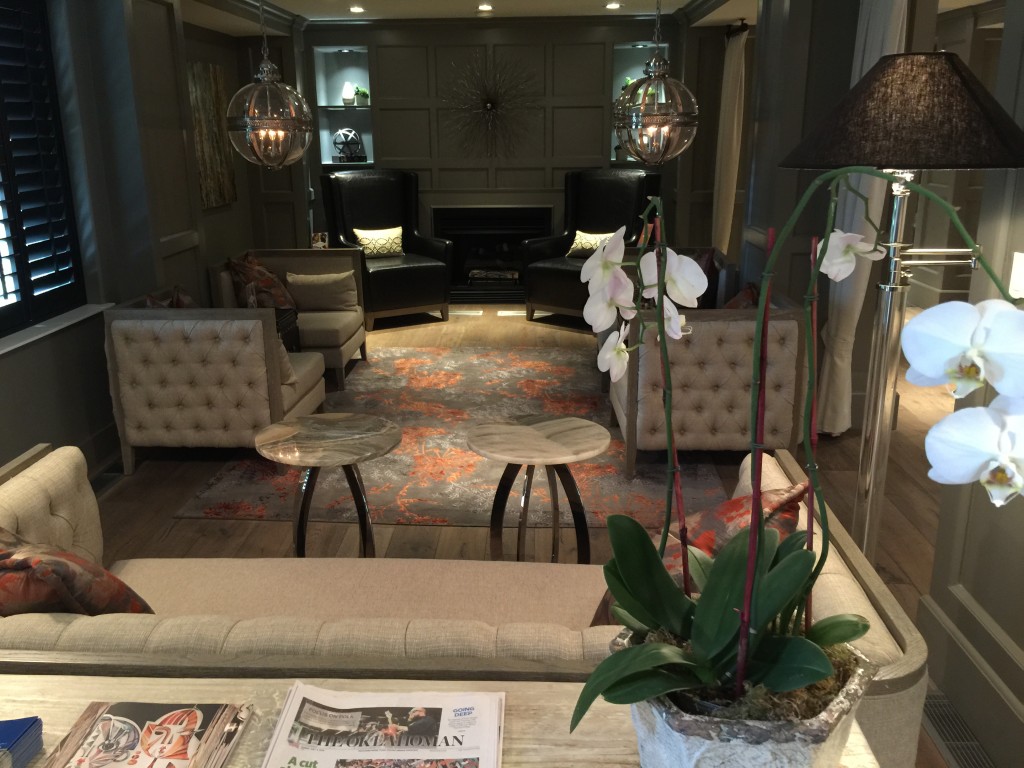 [/column] [column]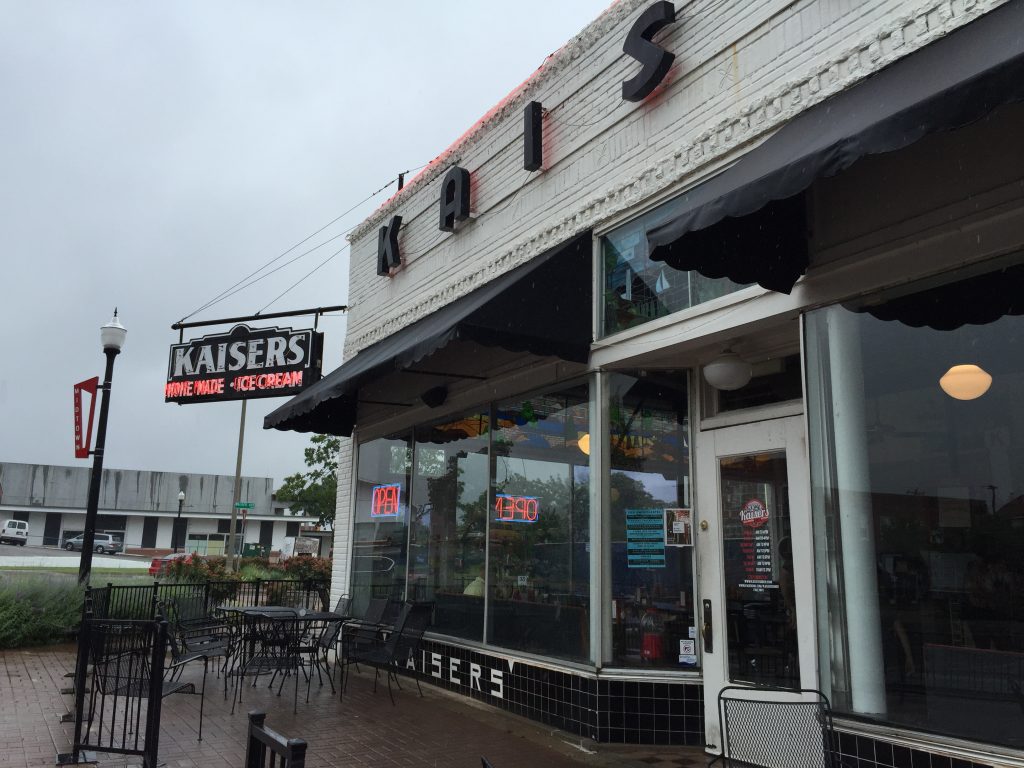 [/column] [/columns_row]
Having stayed at the Ambassador Hotel in Midtown, we spent our days exploring what was nearby. From a neighboring waffle house to a diner to an old school ice creamery to some of the most modern and industrious architecture in the area, Midtown is a fab place for those with a more modern take on life. Midtown is known for its historic preservation, local and independent entrepreneurs and diverse community. With a central park full of food trucks, picnic tables and white cylinder lights strung across the area, there is so much charm to this area just outside of the city.
---