#theATOD5 New Eats in Oklahoma City
On our 2016 #Watchlist
[dropcap letter="H"]aving the luxury of living in Los Angeles, its safe to say we are spoiled with a plethora of dining options so when we travel, we are continually on the search for food that keeps us interested. Recently, Oklahoma City took us by surprise with restaurants like
Guernsey Park, Hillbilly's, Kitchen No. 324
and more. Now there are some new restaurants breaking into the culinary scene that we can't wait to try! Below are 5 of the newest eateries coming to hungry dwellers all throughout OKC.
---
1225 SW 2nd Street | Oklahoma City, Oklahoma 73108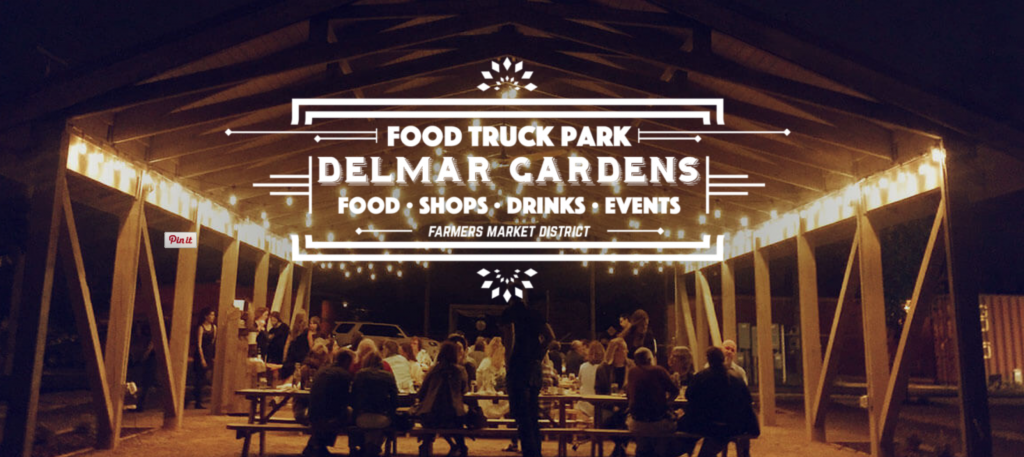 OKC has a new eating pitstop in town and it's definitely one to check out! Offering up to ten food truck spaces at a time, Delmar Gardens is a generator free zone where food vendors can plug in and serve their customers in style. A 3,000 SF pavilion and adjoining patio space offers diners a spot to congregate, dine and enjoy yard games. Whether you are attending an event at the Historic OKC Farmers Public Market, looking for lunch in the downtown area, or are having a drink across the street at The Powerhouse, come to Delmar Gardens Food Truck Park for savory local food truck cuisine!
What Looks Good: Pinky's Rolling Fresh, Big Truck Tacos, Klemm's Smoke Haus
---
916 NW 6th St. | Oklahoma City, OK 73106

At Sunnyside Diner we only use the freshest ingredients, from locally made bread to eggs fresh from the farm, as well as house made brioche and sauces. Enjoy delicious food, great coffee, and a thick slice of home cooked happiness at Sunnyside, where blue skies meet full tummies.
What Looks Good: Hillbilly Hash, Pork Tamales, Blueberry Pancakes, Farmers Market Omelet, Green Chile + Chorizo Omelet, The Stockyard Sandwich,
---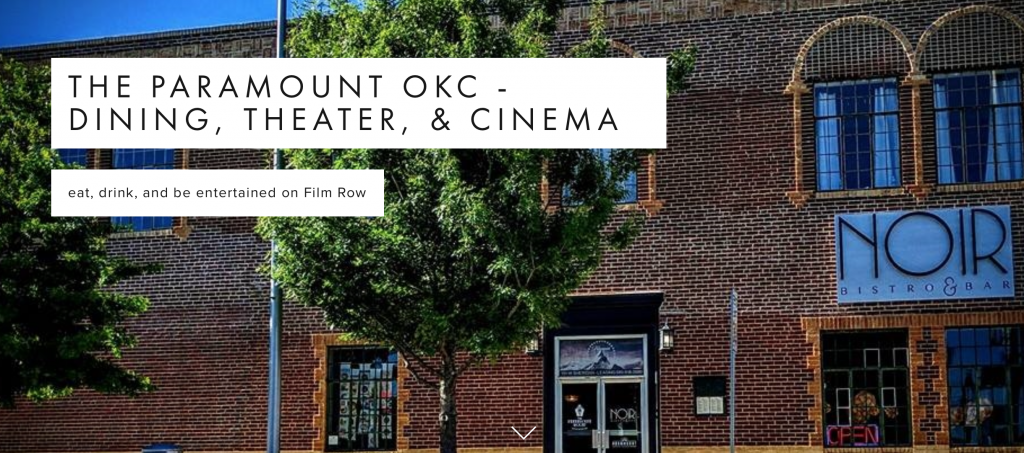 Soups, salads, sandwiches, entrees, and spirits… served casual bistro style. Join us for a signature cocktail, farm fresh greens, locally made breads, and house made delights. NOIR Bistro & Bar is your newest destination. Try our version of chicken-pot-pie, the "big cheese" or the D.O.A. we also serve local brews. The setting at NOIR – Bistro & Bar, is inspired by cinema of long ago. Here you will enjoy specialty cocktails made from the finest ingredients including simple syrups and mixers made in-house by our professional bartenders and spirits distilled by local companies. Order a "Violet Femme", a delicious maceration of Queen Charlotte and March Violets in "Weinbrand" (distilled from grapes), with cane sugar for sweetness is our base, add gin, lemon juice and St. Germain for a glass of violet goodness. Or perhaps "The Ruby Slipper" made with Cappelletti Aperitivo, both orangey and herbal with a hint of sweetness. Sparkling wine makes the drink pop along with our house made grenadine and the gin brings it home. There's no place like it.
What Looks Good: The Violet Femme, Harpo, The Big Cheese, Isabella's Vegan Spaghetti, Over the Barrell
---
519 NW 23rd St #111 | Oklahoma City, OK 73103
THE DRAKE IS EVERYDAY SEAFOOD WITH A LITTLE ADVENTURE IN THE MIX.
Our menu is written to be shared, served family-style in the center of the table. Think impromptu dinner party with friends. Dishes will be served "as ready" the moment our kitchen finishes preparation. At Drake, we believe this style of menu highlights the delight of enjoying a great meal. The love of food, beverage and hospitality … sharing is a part of the experience. The Drake is a place to pass the plate, pick up the forks and be happy to share.
What Looks Good: Single Serve Lobster Bisque, Black Mac, Seared Miramasa, Fried Oyster Banh Mi, The Drake Dreamsicle
---
714 N Broadway Ave | Oklahoma City, OK 73102
CRAFT TACOS, FRESH SALADS, HEARTY BURRITOS, AND SEASONAL COCKTAILS
We know that it can be difficult to find food that tastes great and delivers on a promise to sustainably source ingredients. Cultivar Mexican Kitchen set out to change that. By bringing in ingredients from local farms & trusted sources, we provide a clean and innovative take on traditional Mexican fare.
Whether you are looking for quick and clean lunch downtown, a place to bring the family for a fresh and filling dinner, a private room for a unique dining experience, or the best spot to kick back with friends and enjoy some culinary-minded drinks and the best tacos north of the border, Cultivar has you covered.
What Looks Good: Lamb Adobo, Vegan Taco, Chipotle Mahi, Bowls
---