#TuesdayTalks with Melissa Kent
[dropcap letter="F"]ilm Editor + Director: MELISSA KENT. With the recent news of the entertainment industry's lack of women accounting for jobs in film, it's honestly a pleasure to interview a woman who has been a leader in film editing. From her early work with impacting films like, "The Rainmaker", her work has no doubt been seen by you at some point in your movie watching journey. Considering she was in her twenties when she edited one of the most profound films of my entire youth, it astounds me that there is someone like Melissa out there proving everyone wrong: Women can do everything. With a plethora of notable films in her repertoire of work as an editor, she now is trying on a new hat with her directorial debut in "Bernie and Rebecca". Taking on being among the select percentage of female Directors in the industry, she's pretty impressive. Melissa Kent is a woman who has successfully gained recognition as a working editor and has done so with complete and utter precision and heart. Anyone who has ever worked in production knows that much like a composer scoring an entire soundtrack or performance, editors have, by far, one of the most critical roles of all. The ability to weave a story together from scene to scene without ever losing the core foundation of the film's fundamental tale is something paramount. From tackling editing films like Ewan McGregor's "American Pastoral" (his directorial debut set to be released this October), to working with female filmmakers like Sofia Coppola, on "Virgin Suicides" and "Age of Adaline", a film with Blake Lively and Harrison Ford, to now embracing directing with "Bernie and Rebecca", it is my pleasure to share my interview with a woman who is changing the landscape for women in film. Approaching directing with a wonderful sense of abandon and responsibility, I asked Melissa about her history in film as well as what directing has meant to her. With a candid look at what has motivated her to the honest reply on what scares her, she is monumentally inspiring and genuinely paving the way for future female filmmakers.
Growing up on the East and West coasts, she has a unique perspective on life and lives with an acute awareness, immersing herself in every experience. Having worked with film giants like Francis Ford Coppola and Ewan McGregor, and being among the growing number of women in film making a difference in the tilting of the gender discrepancy, may you find something that encourages you and invites you to embrace Kent as she emerges in film, now as a Director. Film embodies story and escape and the possibility to dream. Whether a woman in film or a filmmaker on the whole, Kent is championing the art of story – both visually and cinematically.
Be sure to look for "Bernie and Rebecca" and "American Pastoral" later this year.
---
I've had the pleasure of meeting and talking with Francis Ford Coppola; he inspired me to stick to writing. What was it about working with Francis that really inspired you?
He described being a director as a "decision-making machine." I thought back on that when prepping my directorial debut, "Bernie and Rebecca", that by making thoughtful, insightful (and hopefully smart) decisions, I could get through the directing process one step at a time.
What fascinates you most about editing?
It is an ongoing balance of addressing the very tiniest of details, accurate to 1/24th of a second, while always keeping the "big picture" in mind and how those minute details affect it.
As a child, what was the first film you watched that really opened your eyes to the complexity of filmmaking?
Movies like E.T. and Raiders of the Lost Ark were thrilling of course, but I was not aware of the intricacies of making them until I was a student at UCLA and an intern at Entertainment Tonight, where I got my first taste of production. Just as when I was a kid I adored music, but all I really heard was the song as a whole and the melody. It took education to be able to notice the individual instruments, rhythms and harmonies.
What were some of the biggest challenges you faced when you started working on features?
The 100-hour workweek was a surprise. When I got started, film was just going away and cutting on film is extremely time-consuming. Thankfully those kinds of hours are very rare now, at least for features on a normal schedule.
Editing really is the movie's visual score. What do you hope for when you take on a new project?
Being a freelancer I am always excited and grateful to be starting a new project! I create a "drama-free" environment in the editing room, a safe place for the director to try any and all ideas.

Being a woman in the film industry, spearheading film editing, who are three women in film that continue to motivate you?
I hugely admire Nicole Holofcener (Enough Said, Friends With Money) for the tone she captures in her films. Lake Bell's debut (In A World…) is one of my favorites and encourages all women to find their own voice. Stephanie Allain, who produced Something New, which I cut, continues to champion women and diversity through the LA Film Festival and the movies she produces like Beyond the Lights.
What made you make the shift from editing to directing?
Directing "Bernie and Rebecca" was an opportunity to exercise different creative muscles; to look at words on a page—beautifully written by John F. Harris—and dream up the best imagery to communicate those ideas.
What drew you to "Bernie and Rebecca"?
It is about a couple on a blind date who imagine a less-than-perfect future life together. I empathized with the characters wanting to make a connection, to control their future, to celebrate life's beauty. But this evening together makes them question everything they thought they wanted. The short promised to be an excellent showcase for romance, humor, drama, laughter and tears in just 14 minutes.
In a world plagued with "reality", what is your favorite aspect of film?
Watching a great film is a way to experience real emotions within the safe confines of somebody else's story.
What has been a bit of advice you were given when you started out that has stayed with you throughout your career?
"Good movie, good people, good money." Any potential job must have at least two out of three.
What is your guilty pleasure?
Watching TV while sitting still—which I do rarely—because it is my motivational rule to be on the treadmill or elliptical whenever watching my shows.
If you closed your eyes and could be the lead in any movie from old Hollywood, what role would you gladly emanate?
It would involve singing and dancing, for sure. Is Cabaret old enough? It is still my dream to be an extra in a swing-dancing scene – I used to dance at the Derby every night.
Married to a designer, do you find that your husband's way of seeing the world through texture and possibility encourages your playfulness to see movies as cinematic beauty full of untold tales and emotional escape?
Well you are correct about "texture" as our vacation photos are usually shots of stone walls, rusted pipes, or "aliens" using the mirroring option in Photo Booth. Scott has taught me a lot about noticing reflections, shadows, materials and composition, and also about how different camera lenses convey meaning. He published a book called Framed Ink by Marcos Mateu-Mestre that I would recommend to any visual storyteller.
For women out there who never realized editing was an option, what would you tell them at the beginning of their journey?
If you think this may be the career for you, get a job as a post p.a. on a feature film in order to experience the process from start to finish. Having a strong work ethic is a must, as are organizational skills verging on OCD (or CDO as I like to say, which is OCD in alphabetical order). Other skills that contribute to becoming a good editor are an ability to play music, or at least a deep love of music, and a strong sensitivity to human behavior and expression, an ability to "read between the lines."
What scares you?
Being misunderstood.

If you could describe the way you edit in a single word, what would it be?
Discerning.
There is a quote by Walter Murch, "Looking at a first assembly is kind of like looking at an overgrown garden. You can't just wade in with a weed whacker; you don't yet know where the stems of the flowers are." What has been one of your favorite finds as an editor?
The power of scene transitions. The gardening comment reminds me of Something New when I cut from a shot of scissors clipping thread as Sanaa Lathan has her weave removed to Simon Baker rolling up string as he packs up his gardening tools.
What was one of the most difficult transitions to make going from editing to directing?
Editing scenes provides a sense of completion each day, within the ongoing marathon of making a film. During pre-production of my short I had to get used to making a small amount of progress each day on myriad categories, from casting to design to contracts and permits.
What is one of your favorite elements of storytelling?
Creating meaning, often through juxtaposition, that was not originally intended.
If you could go back to meet yourself when you were only a child, what would you say?
I would share some advice that Francis Coppola once gave me: it is important to know when to quit; sometimes it is the right thing to do and that doesn't make you a "quitter".
Film Editors are romantics and realists all at once. What do you feel continues to endear you?
A great story well told.
---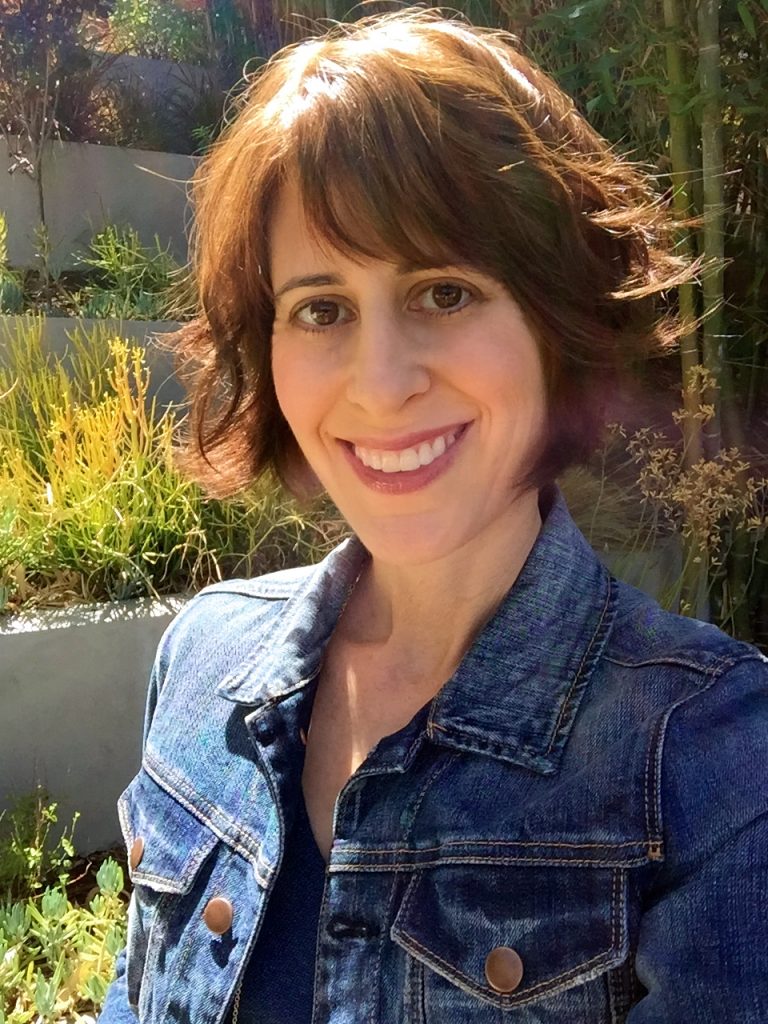 Melissa Kent grew up in Virginia, Washington, D.C., New Jersey and Los Angeles. As a Theater major at UCLA, she was first exposed to the world of editing while an intern at Entertainment Tonight. Upon graduation, she began her career as an apprentice editor on films for Roger Corman's company, and quickly moved to assistant editing and union work.
Within three years, she had her first editing credit on Gregory Nava's multi-generational feature film My Family.That film was executive produced by Francis Ford Coppola, which led to Melissa collaborating with him on numerous projects. She served as Co-Editor on John Grisham's The Rainmaker, and edited Eleanor Coppola's behind-the-scenes documentary, HBO First Look: Francis Coppola Directs The Rainmaker. 
Melissa edited Sofia Coppola's directorial debut, The Virgin Suicides, as well as the "making of" documentary directed by Eleanor Coppola.
Melissa has edited three feature films for director Sanaa Hamri: the indie romantic comedy Something Newstarring Sanaa Lathan and Simon Baker, The Sisterhood of the Traveling Pants 2, and Just Wright starring Queen Latifah and (Oscar winner!) Common.
Her work in television includes A Raisin in the Sun (Emmy nominee – best made-for-TV movie, 2008) and The Reagans (Emmy nominee – best made-for-TV-movie, 2004) for which she was nominated for an A.C.E. Eddie Award.
She has always strived to work in a wide variety of genres, including romance (The Vow); comedy (Four Christmases; co-edited with Mark Helfrich); intense psychological drama (An American Crime); a 3D dance movie (Make Your Move).
2015 brought the release of two more feature films edited by Melissa: The Age of Adaline, a supernatural love story directed by Lee Toland Krieger; starring Blake Lively, Game of Thrones' Michiel Huisman and Harrison Ford; and Captive, a true-crime thriller starring David Oyelowo and Kate Mara.
Her most recent project, American Pastoral, will be released in October 2016. Based on the Pulitzer-Prize winning novel by Philip Roth, it stars Ewan McGregor, Jennifer Connelly and Dakota Fanning and is Ewan McGregor's directorial debut.
Melissa is married to concept designer, Scott Robertson. She feels truly fortunate to be working in a field she enjoys so deeply.