Southern Italy – Amalfi Coast
Written + Photographed by Ruth Cuevas
[dropcap letter="T"]he
Villa San Michele
in Ravello is a family owned beauty nestled in the hills of the Amalfi Coast. It has been owned and operated by the Dipino family for the last 26 years. Prior to the Dipino family taking over,
Villa San Michele
was a single family home, owned by a marine transporter who'd grown too old to care for his home built. Nicola Dipino and his wife, who bought the gorgeous villa were no strangers to the hospitality business, having worked in the restaurant industry for over 20 years in Bologna. Despite the heavy rules and regulations regarding historic coast side properties in the Amalfi region imposed by the Italian government due the region's protection as a
UNESCO
heritage site, when the Dipino's saw this villa for sale, they decided to take a chance at creating a dream life for both themselves and all of their future guests. [columns_row width="half"] [column]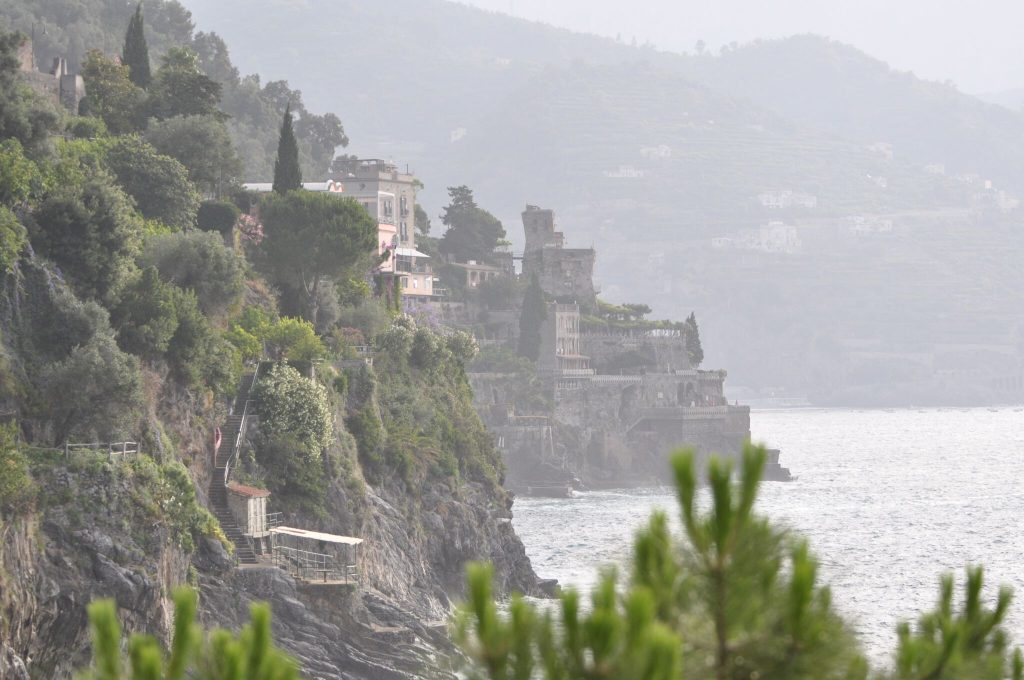 [/column] [column]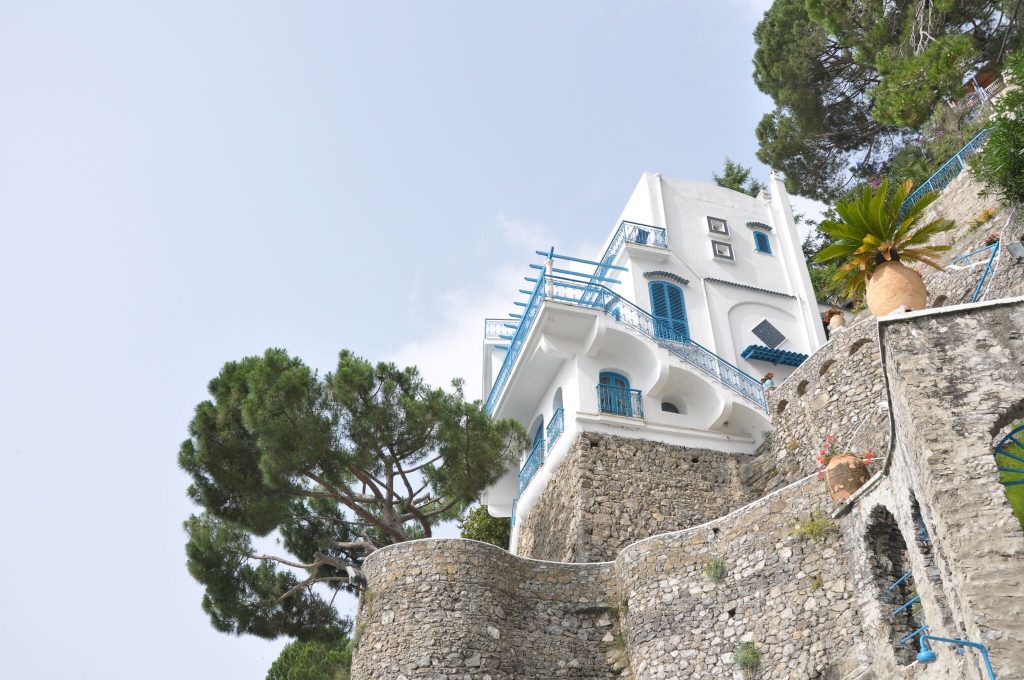 [/column] [/columns_row]
It's safe to say that charm oozes from every corner … Nicola himself puts it, "our charm is found in everything." He says he and his family try hard to make the entire stay a memorable one and rather than claim they are a luxury hotel with only the finest amenities that money can buy, they are a hotel that promises to carve itself into your memory, the way the villa itself is carved into the hillside. Their luxury is found in the way they treat their guests and the experience they provide.
"Luxury hotels can be found all over Amalfi," he says, "we want our guests to know and experience the luxury we offer in our charm."
From the minute you arrive, one of the staff members quickly greets you at the gate and offers to park your vehicle, if you have one. Parking in this area is a luxury in and of itself and attempting to drive with the traffic speeding down the coastline highway is a skill best executed by the locals. Your bags are taken down the first flight of stairs to the reception area and later, to your room. All the rooms are standard double occupancy and each offers either a balcony or terrace and a seaside view. This is all done by design and Nicola says that keeping the 12 rooms at the Villa the same allows him to really focus on their guests and give them each the same level of personalized treatment. It's why most of the Villa's visitors are repeat customers who book their room as much as a year in advance.
[columns_row width="half"] [column]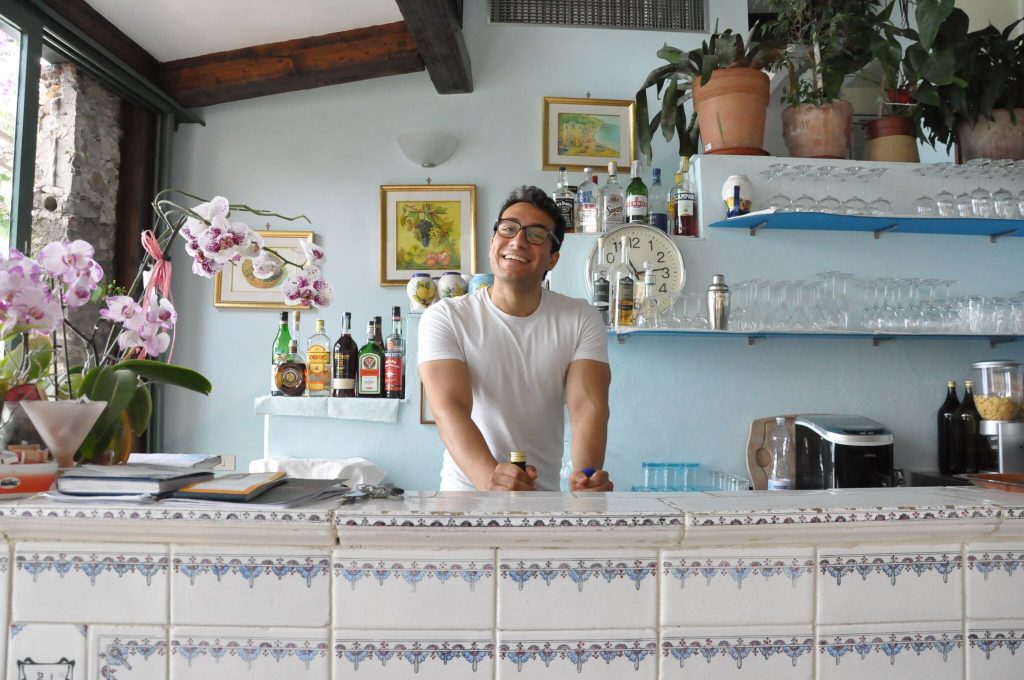 [/column] [column]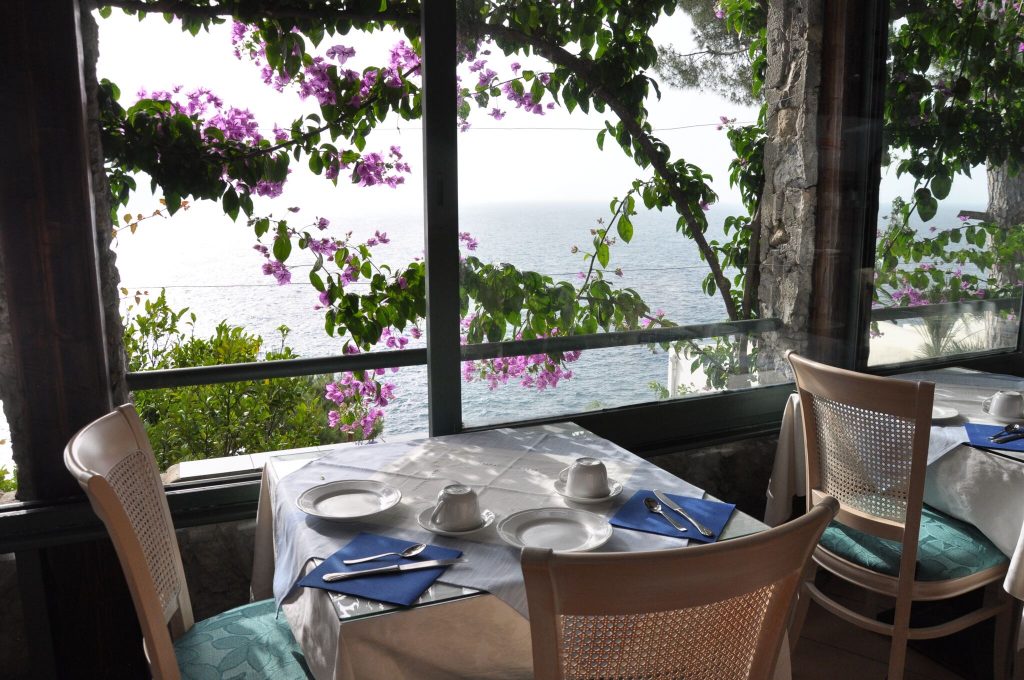 [/column] [/columns_row]
The Villa San Michele is really in a glorious location, just off the Strada Statale Amalfinata, the picturesque coastline road that connects the postcard villages along the Amalfi Coast. While the town of Amalfi is perhaps the most well known along this coastline, the villages to its east and west are just as beautiful and boast just as many jaw-dropping landscapes. The Amalfi Coast is generally recognized as the stretch of land between Sorrento on the east and Salerno on the west, about an hour drive south of Naples in the South of Italy. The Villa San Michele is located about 2 km from the main village of Amalfi, closer to Sorrento. Because of its relative distance from Amalfi proper, the location is ideal because you can still participate in a multitude of activities nearby like boat rides, tours to the island of Capri, fine dining, museums and shops, but it's far enough away from the noise to give you that feeling of being removed from civilization.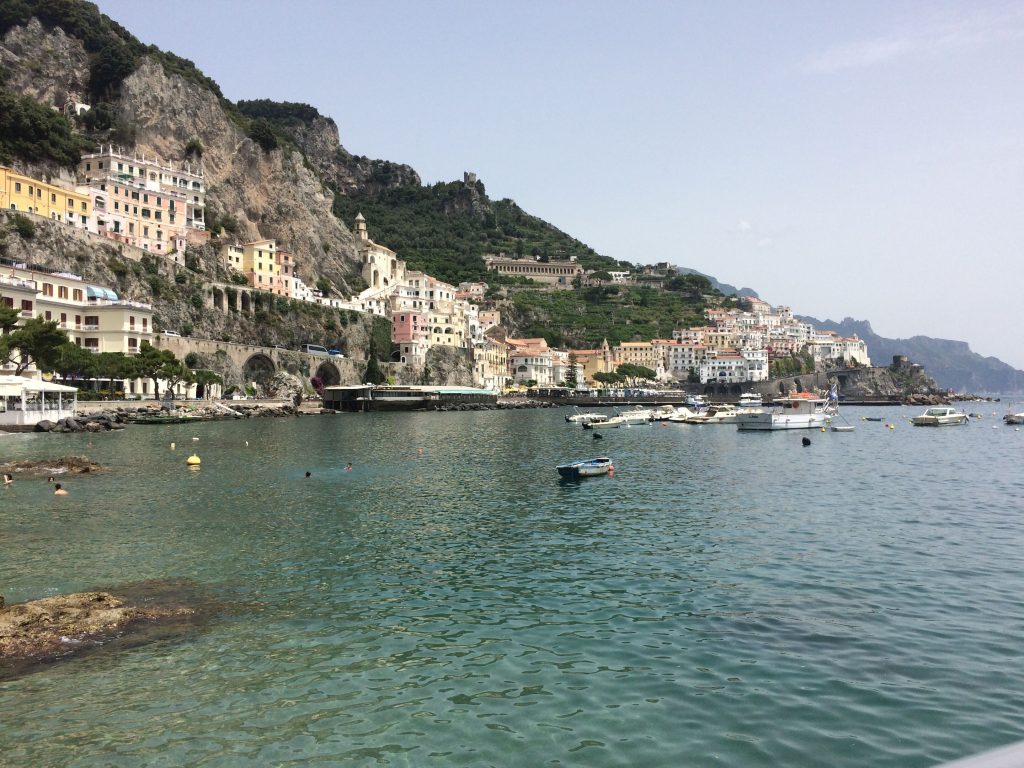 Nicola says he recognizes that Amalfi is expensive and tries to give exceptional value for the money. While other hotels in the region charge extra for a sea view and beach access, Nicola is proud that for €110 per person (in the high season), he can offer his guests a room with half board, sea access, fresh squeezed orange juice with breakfast, a restaurant overlooking the sea with authentic Italian meals using only the freshest ingredients, free parking, wifi, and the sound of waves crashing on the rocks below to help lull you to sleep.
[columns_row width="half"] [column]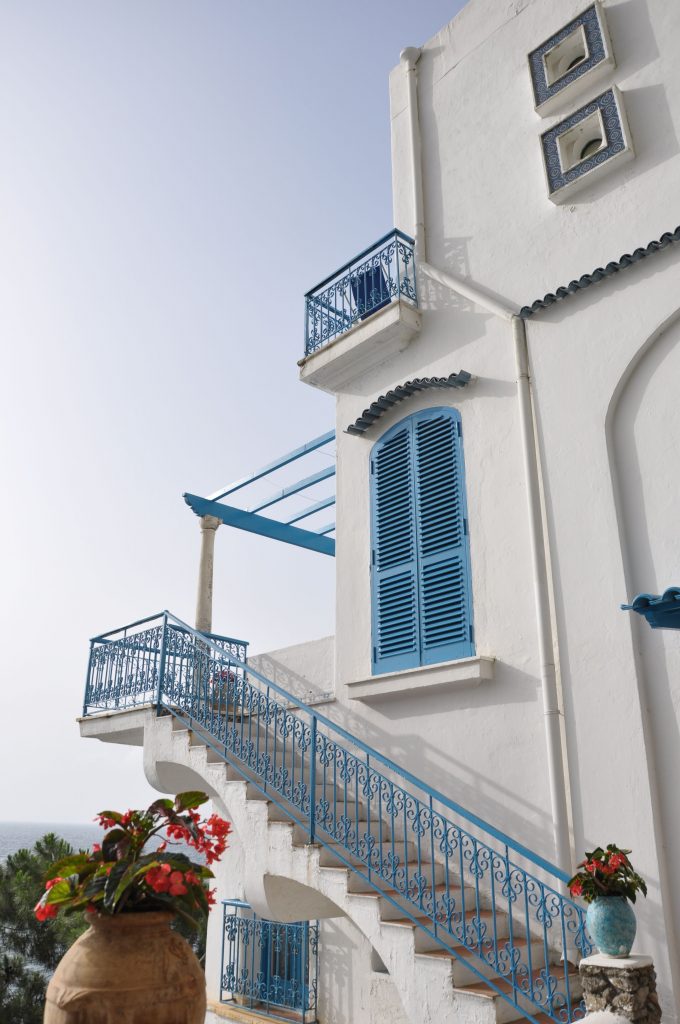 [/column] [column]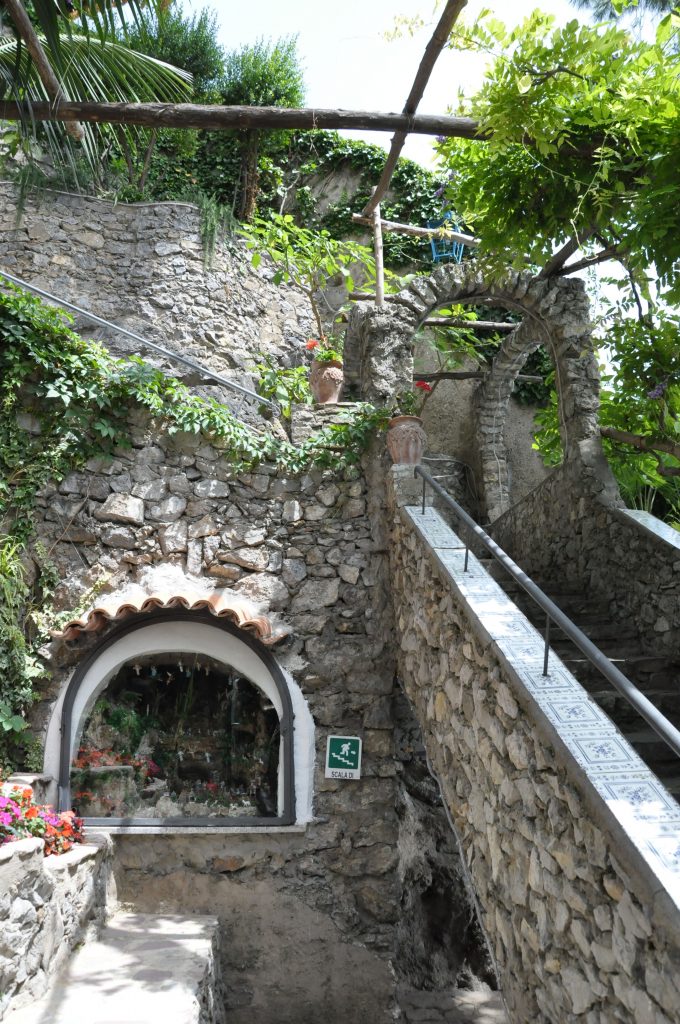 [/column] [/columns_row]
Nicola, his wife, their two sons and a few other friends and family members make up the entire employee roster of Villa San Michele. Antonio, one of the employees, is more like a concierge than anything else and will help you with everything from carrying your bags to helping you book an excursion in town. The chef who assists Nicola's wife in the kitchen is an old friend. There is also, Ana Maria, the villa housekeeper and Nicola's brother in law who carefully tends the lush flowerbeds and other foliage that surround the villa.
[columns_row width="half"] [column]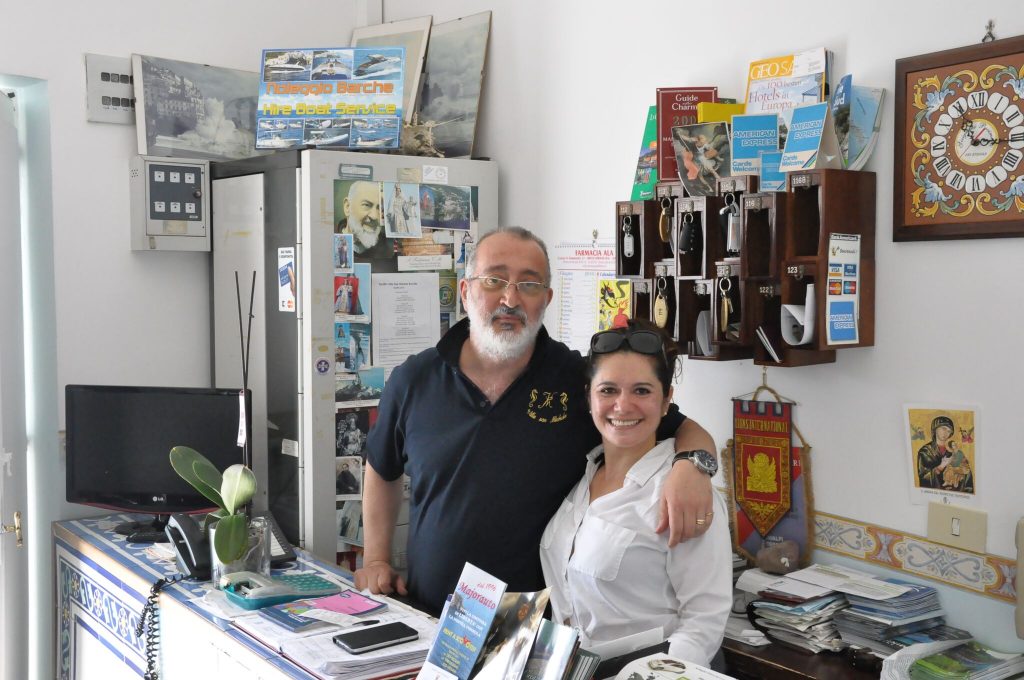 [/column] [column]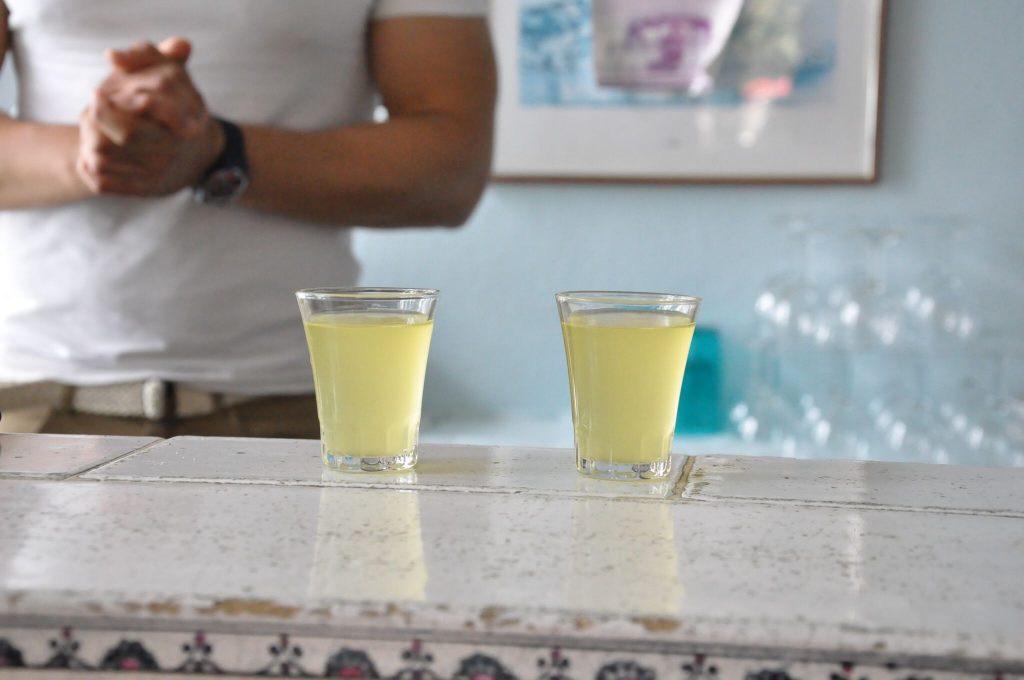 [/column] [/columns_row] [columns_row width="half"] [column]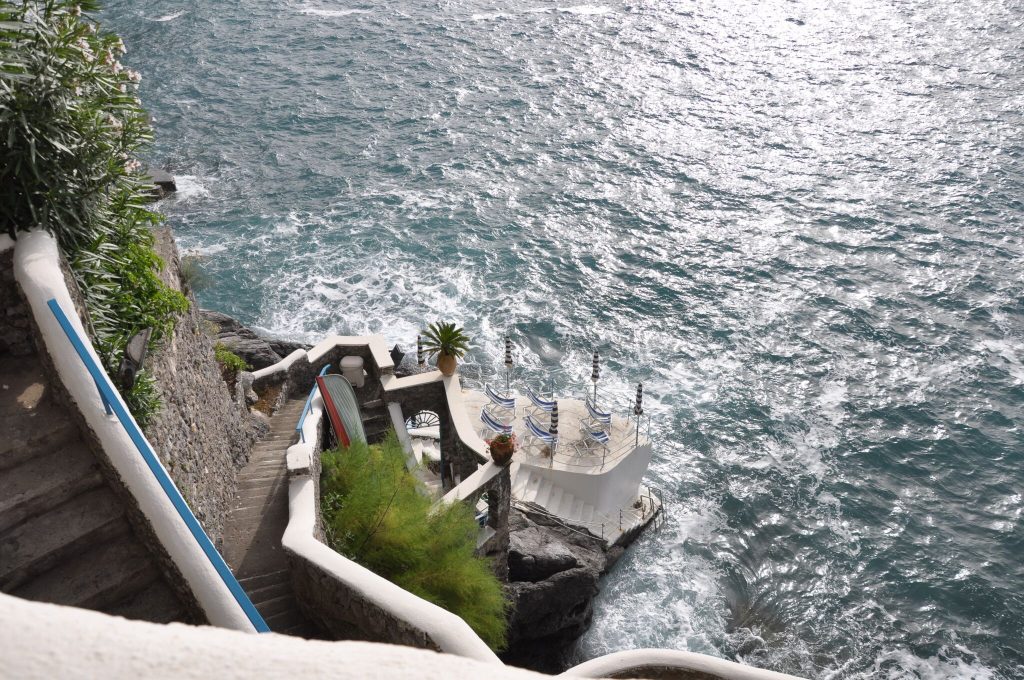 [/column] [column]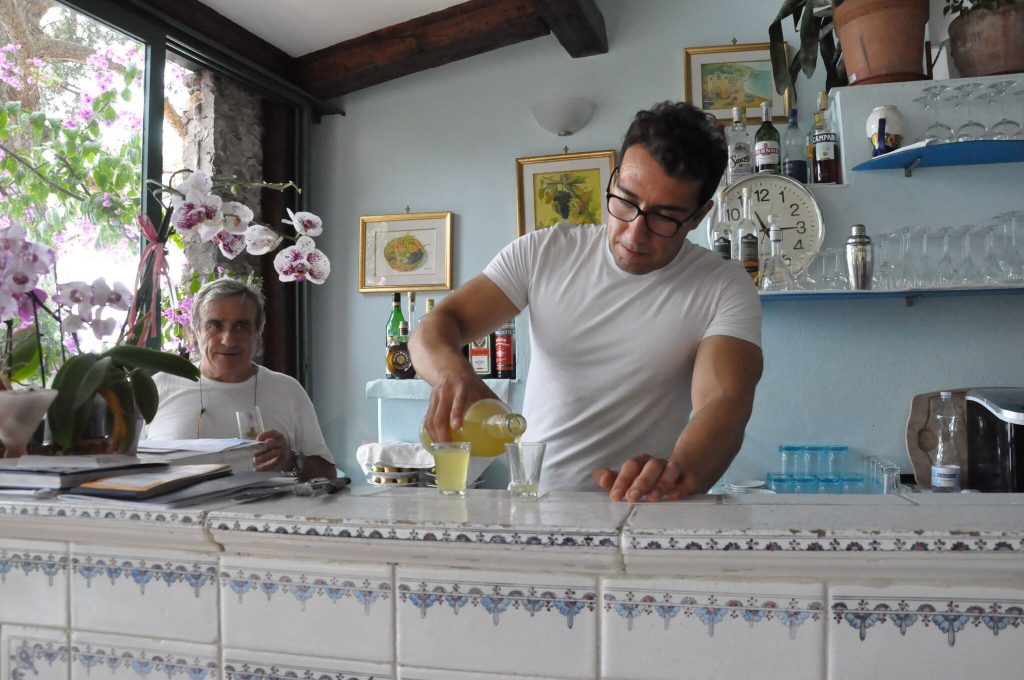 [/column] [/columns_row]
Unlike other seaside villages where the air smells of salt or fish, on the Amalfi Coast and particularly at the Villa San Michele, the gardens perfume the air with a mixture of soft floral scents, rosemary and sweet citrus. In fact, this entire coastline is known for its citrus groves and lemons that can grow to be the size of an American football. The lemon liqueur, Limoncello, is produced in this part of Italy and according to Nicola, strict regulations prevent the sale of the drink from just anybody.  You must be registered with the Italian government to produce Limoncello and you must adhere to strict guidelines to ensure the drink is kept to its original specifications. Nicola gleaned with pride as he told us that his wife had her own secret recipe, which was both simple and fantastic. However, while she is free to consume it privately, she is prohibited from selling it publicly.
[columns_row width="half"] [column]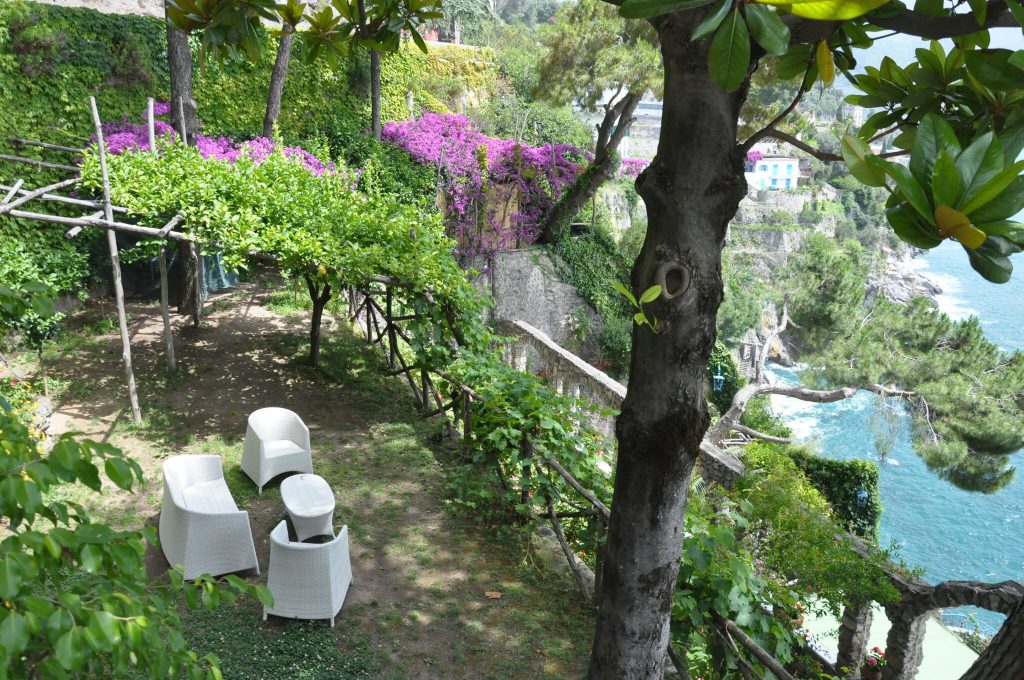 [/column] [column]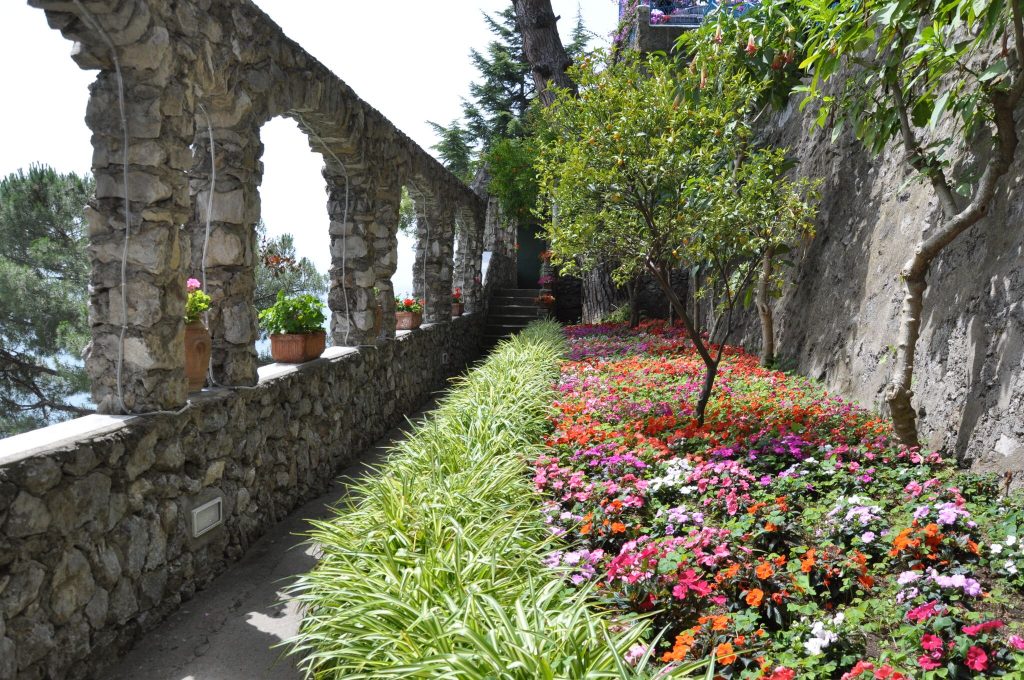 [/column] [/columns_row]
Travel Tips from Nicola
The majority of hotels along the Amalfi Coast are closed during the winter months and like any other tourist destination, when the towns are open for business, they are expected to start at full speed and keep that pace until late fall, when the crowds begin to die down. Nicola's workday begins at 7:30am and ends at 10:30pm. He says he tries to relax at least one day a week and cherish this location and the life he's created for himself and his family. When asked what the most exhausting part of his day was, he said it was speaking with so many people in so many different languages. Nicola, Antonio and his sons speak near perfect English. Constantly thinking in different languages causes such mental exhaustion that Nicola says he tries to make a point to take at least 20 minutes out of every day to be alone and if possible, take a quick swim in the sea, saying:
"This is my form of daily meditation."
Villa San Michele was featured on the cover of the February 2016 issue of GeoSaison, a German travel magazine who voted the villa one of the 100 Best Hotels in Europe for 2016. Villa San Michele is both a Michelin Green and Michelin Red hotel.