Cultural Terrain For Artists | miami
 Announcing New Season of Residency Programs for Artists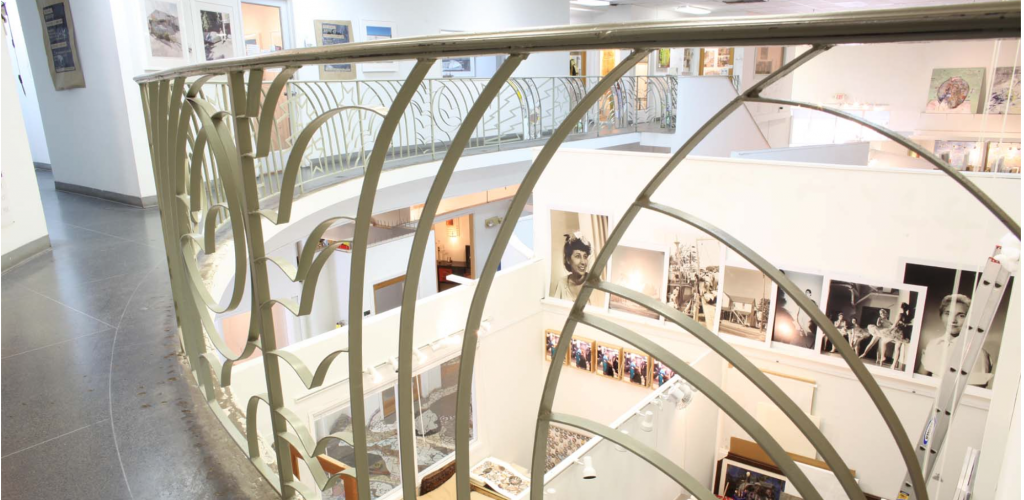 The heart of ArtCenter/South Florida and our cultural DNA has always been our pioneering vision that propels the artistic evolution of Miami," says Maria del Valle, Executive Director. "ArtCenter is the nucleus where the artists converge to put the culture on its feet.
This edition of news announcements from ArtCenter includes: updates about the new roster of residency artists for the coming season; a new partnership with the New York art collective Bruce High Quality Foundation; the premiere of new programming models ushering in the new exhibition "An Image" (opening September 15, through Art Basel season); and the new artist residency complex in Downtown Miami.  "Our new programs continue ArtCenter's 32-year legacy of propelling the artistic landscape with a keen sense for how we can benefit the artists and the community," adds Maria del Valle.
A special highlight for the news media is the event featuring curators Amir George and Erin Christovale presenting a screening of short works on film, organized by Black Radical Imagination (Sunday. Nov. 6 at 8:00 p.m. Miami Beach Cinematheque, 1130 Washington Ave., Miami Beach).
The notion of the Black Radical Imagination stemmed from a series of discussions around the boundaries and limitations that are historically given to people of color in the realm of the cinematic. Black Radical Imagination is a touring program of visual shorts that delve into the worlds of new media, video art, and experimental narrative. Black Radical Imagination focuses on aesthetics of afrofutourism, afrosurrealism, and the magnificent through the context of cinema.
---
WELCOMING NEW ROSTER OF RESIDENT ARTISTS
ArtCenter/South Florida's new roster of visiting resident artists includes: Jessica Segall (from New York), Goran Petrovic (from Belgium), Tracy Peters (from Winnipeg), Raven Chacon (from Albuquerque), Stephanie Sherman (from San Diego and London), Federica Bueti (from Berlin & Oslo), Bethanny Collins(from Chicago) and Mark Koven (Utah).
Three of ArtCenter's new resident artists are recipients of the prestigious Cisneros Fontanals Art Foundation (CIFO) Grants & Commission Program for 2016/2017. ArtCenter's new partnership with CIFO provides residential housing and work-space at ArtCenter's new Downtown residency location, integrating these artists into the local community. These new resident artists are Fidel Garcia (from Cuba), Felipe Meres (from Brazil) and Fabian Peña (from Cuba). "For CIFO, this new collaboration with ArtCenter/South Florida for the artist residencies is vital to our mission, which is to be a platform for Latin American art to the world," says Eugenio Valdes, Director and Chief Curator of CIFO. (Note to editors: interviews available with the new resident-artists.)  
ARTCENTER'S NEW PARTNERSHIP WITH BRUCE HIGH QUALITY FOUNDATION
Engaging the Intersection of Artists between Miami and New York.
ArtCenter will soon announce the details about a new partnership with the Brooklyn-based art collective known as Bruce High Quality Foundation (BHQF), renowned as an artistic game-changer "created to foster an alternative to everything."
Artists from throughout the U.S. and around the world will be awarded fellowships for residencies in Miami at ArtCenter, and in New York at BHQF.
The artistic programs that are being designed for this new collaboration will cross-pollinate creative work across the geographic, social, political and economic crossroads between the two regions, as BHQF likes to proclaim – "demanding interactions between artists and the world around them."
[columns_row width="half"] [column]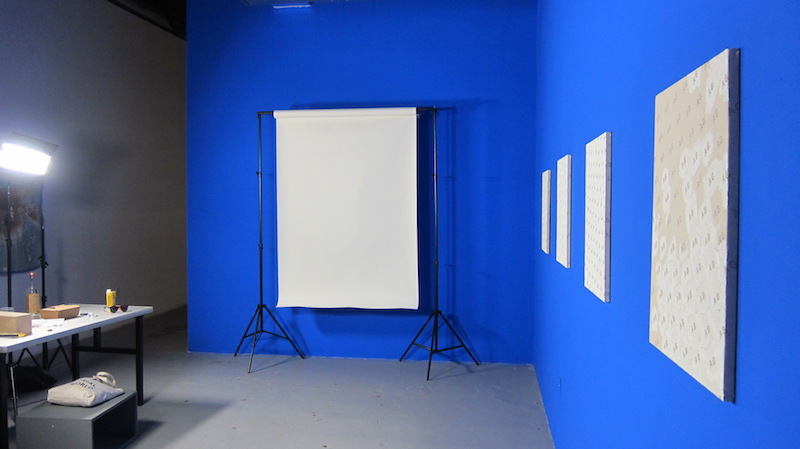 [/column] [column]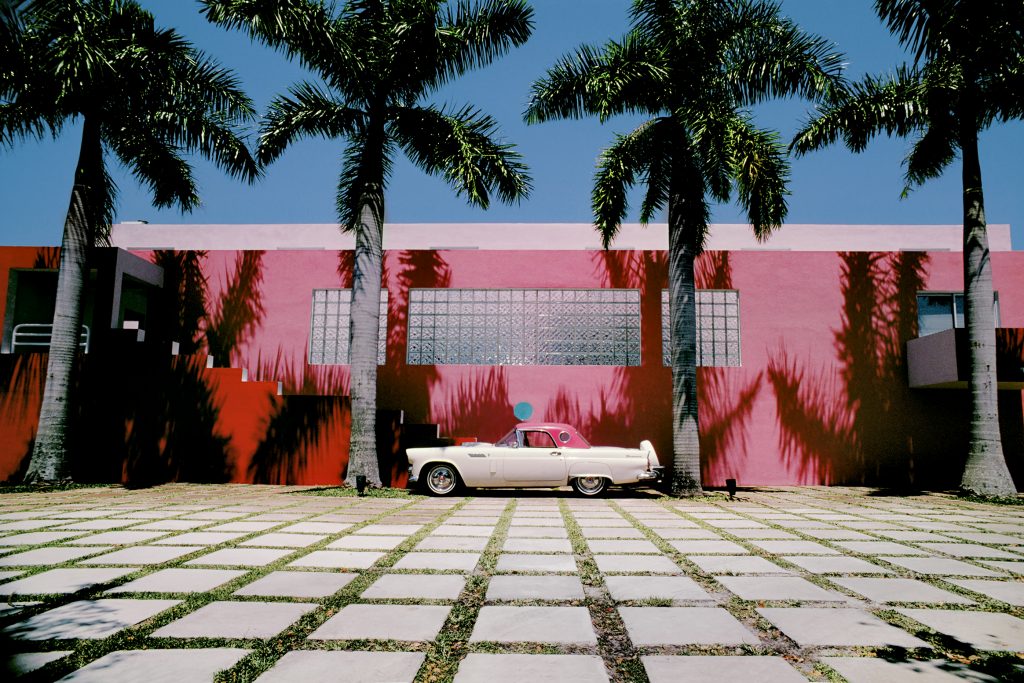 [/column] [/columns_row] [columns_row width="third"] [column]
[/column] [column]
[/column] [column]
[/column] [/columns_row]
---
NEW EXHIBITION:  AN IMAGE
September 15 – December 18, including Art Basel week
(924 Lincoln Road, Miami Beach)
Curated by ArtCenter's Artistic Director, Natalia Zuluaga, and Domingo Castillo.Featuring artwork, public programs, and films by:
Thom Andersen, Armen Avanessian, Jonathan Beller, Enrique Castro-Cid, Sally Cruikshank, Black RadicalImagination, Harun Farocki, Alan Gutierrez, (Human) Learning, Barbara Kasten, Oliver Laric, Deborah Levitt, Gerald Nestler, The Otolith Group, Suzan Pitt, Alan Poma, Lucy Raven, Oskar Schlemmer, and Manuel Shvartzberg.
Original soundtrack for the exhibition by Heinrich Mueller-Dataphysix Renormalon.
Miami has always been a place influenced by images, especially from advertising, architectural drawings, consumerism, tourism and real estate. Images that can result in racial and class divides. The title of the exhibition comes from a film by Harun Farocki about the power of images. This exhibition premieres ArtCenter's new programming models, a new synthesized format where lectures, performances, screenings and educational platforms will be totally interdependent, working with the artists and cultural practitioners to flesh out and develop these programs in new ways for Miami.
Inside the gallery, the exhibition serves as a stage for the entire program, using different elements and artworks to demonstrate and employ the strategies of image making. The exhibition design, for example, is based off of the interpretation of archival material from Arquitectonica's Pink House and the iconic five shades of pink used in the home. (Note to Editors: on-site media tours led by the curators are available) Film screenings in collaboration with the Miami Beach Cinematheque. READ MORE
---
NEW DOWNTOWN MIAMI LOCATION FOR ARTISTS TO LIVE AND WORK
ArtCenter recently expanded its artist residency program with a leased space located in Downtown Miami, at 1035 North Miami Avenue. ArtCenter is providing living quarters and work space to resident artists, creating a vibrant community of artists that live and create new work together. By providing housing to these artists, they can focus on their work without the financial pressures of housing expenses. This new downtown space serves as an exploratory lab for ArtCenter to develop new initiatives during this transitional phase, synergizing educational programming around residency programs, and trying out new multi-disciplinary collaborations.  (Note to editors: media visits to the new residential center are available, including interviews with the resident artists.)  
THE LAUNCH OF THE PROGRAM AT ARTCENTER/SOUTH FLORIDA
ArtCenter's new interdisciplinary community program, titled The Program, debuts this fall and will invite participants from the arts and sciences to come together in a forum for radical imagination – to confront contemporary global issues. A hand-picked faculty of leaders from the social sciences and cultural fields will lead participants to develop projects that shed light and provide creative solutions, alongside ArtCenter's resident artists. This new program is free and open to the public. The first session, titled Parallax Drift, begins in September and will focus on the intersection between art and the shifting landscape of border politics (led by micha cárdenas, Julia Morandeira Arrizabalaga and Victoria Ivanova).