Little Beast LA
Los Angeles has a place to call home
photos by Dawn Garcia
[dropcap letter="I"]n the city of Los Angeles, finding authenticity and love is something we strive for. So much so, as a native Angeleno, it's my mission to seek out something truly insatiable with a story that appeals to the deepest parts of the writer within. So … when we were invited to dine at
Little Beast
in Eagle Rock? We had no idea how much it would inspire. As we approach the restaurant, it's as if we have been invited into a Los Angeles home immortalized by history with insurmountable intrigue, and somehow it feels like you're entering the house of someone you know and adore. The home is preserved, architecturally beautiful and in tact and the story and charm ooze from every corner. It's a step back to a place in time when Angeleno's just came together to laugh and eat and no one cared about who you were, how much money you had or what you did. It's a friendly stop with food that makes you so happy, it becomes your tried and true. Little Beast is a culimnation of love. Created by husband and wife team
Deborah Schwartz-Lowenthal and Chef Sean Lowenthal
, this 1919 Craftsman house is something of a marvel. Chef's background comes from Los Angeles notables like
Chateau Marmont
but it's his passion that just emanates from every corner of this
LA gem
. Pair that with the service that again, seems so wonderfully familiar, a sweet little patio, decor that genuinely makes you want to know more, and happy people at every turn? You kind of hate the moment you're done and actually have to leave!
So, what is Little Beast? The bar to which Angeleno's should hold all restaurants. Why? Because you can come here with a child in tow, on a blind date, with family, meet up with friends, or reinvigorate your marriage. And that's not even a stretch … this is home away from home with a menu that takes your bank account to heart and quality that makes you feel as if you're being undercharged. In essence, the story that Sean and Deborah have translated here is truly one of the heart.
[columns_row width="half"] [column]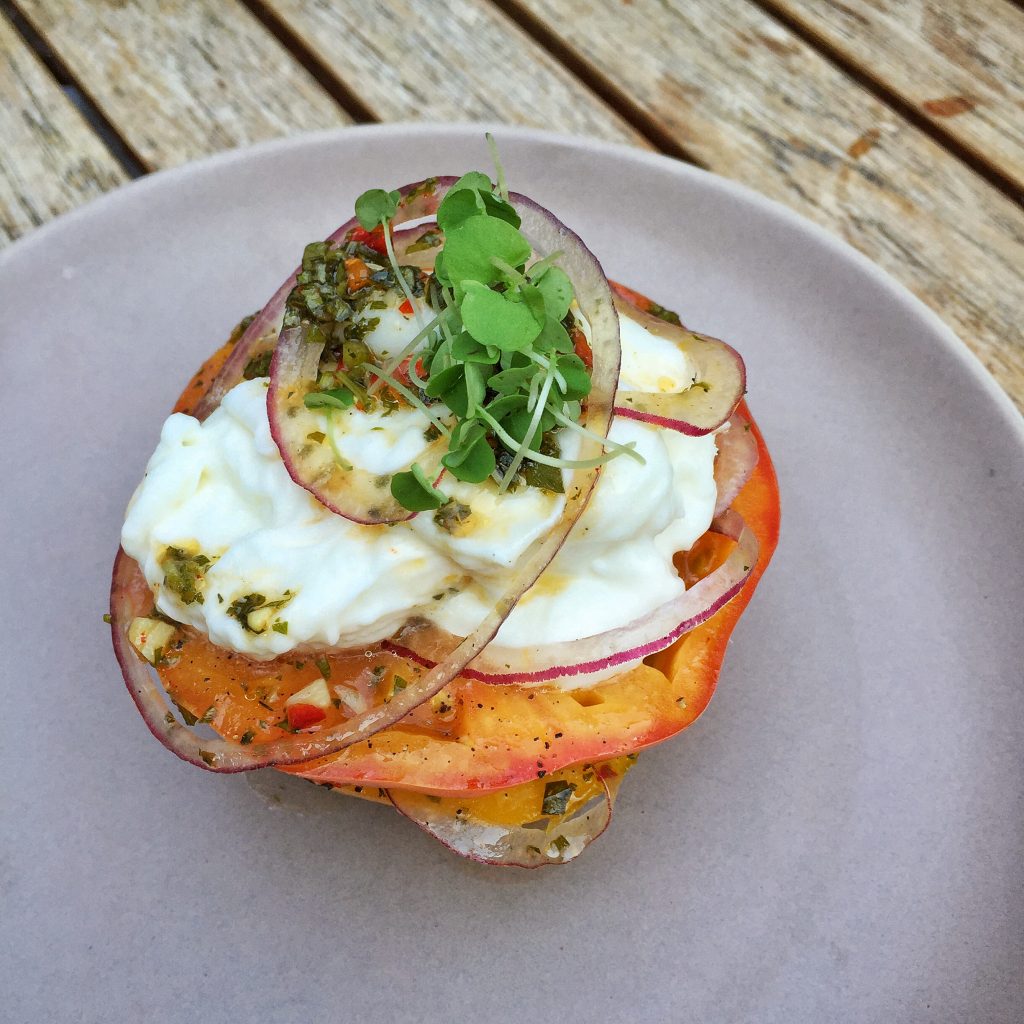 [/column] [column]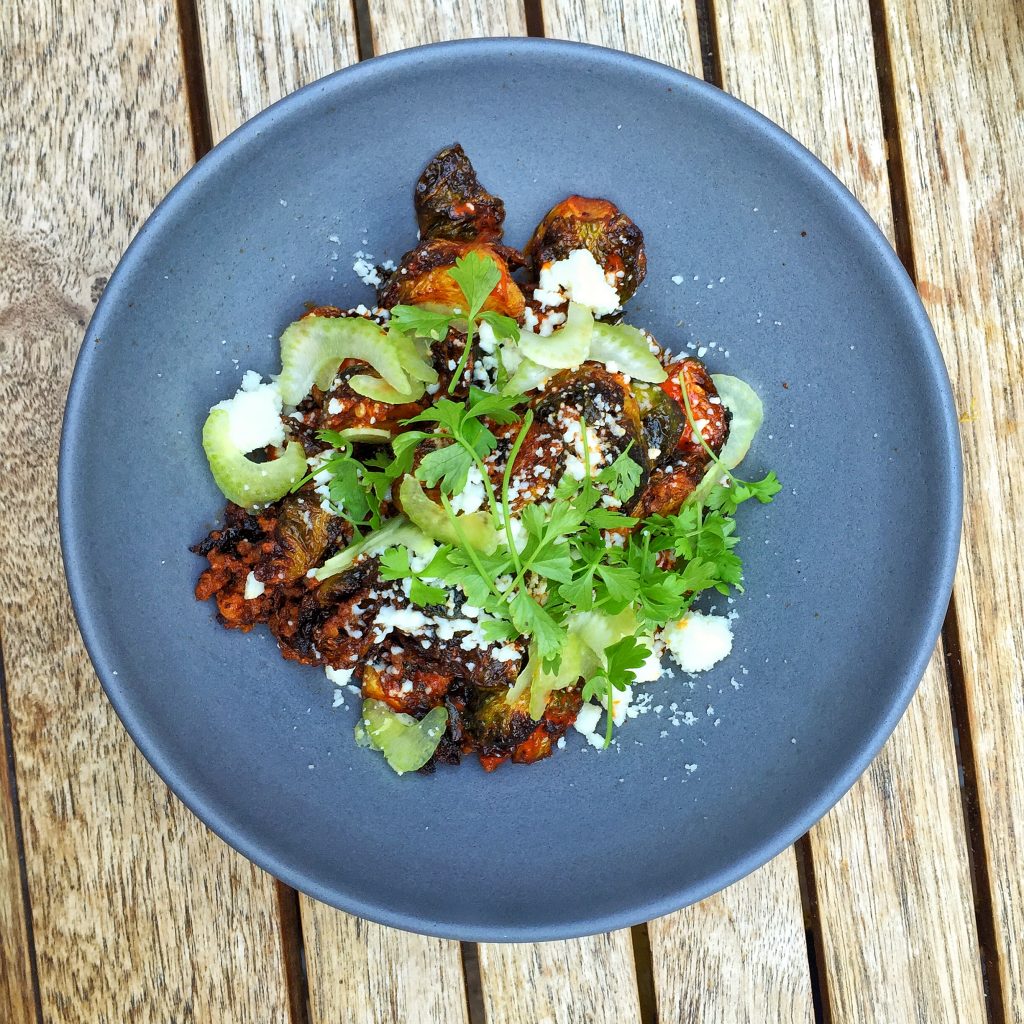 [/column] [/columns_row]
An unexpected oasis of charm, the dining rooms of Little Beast harken to those of another era – intimate, romantic, and quaint. The name "Little Beast" comes from the term of endearment for our son, Miles. A spitfire of a hockey playing little chef who loves music – we felt that his spirit perfectly exemplifies who we are as a restaurant.
[columns_row width="half"] [column]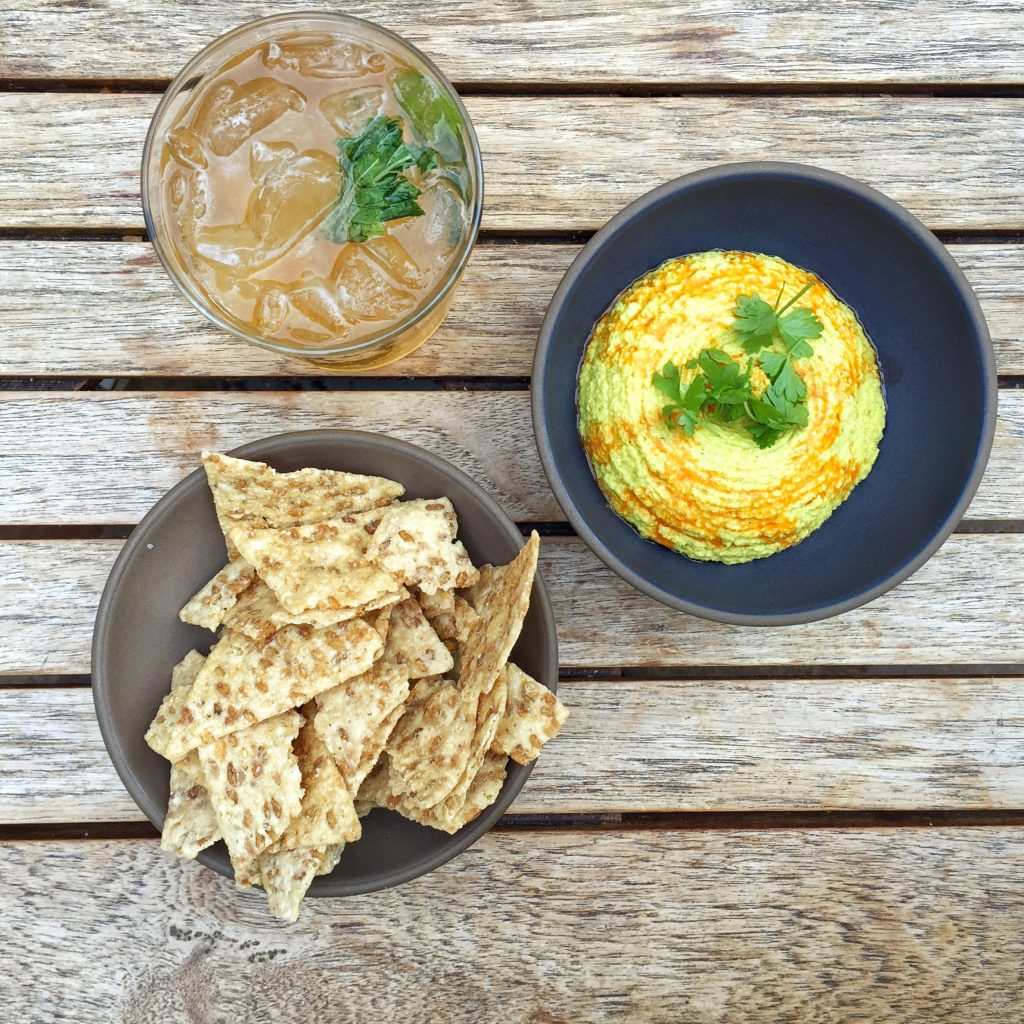 [/column] [column]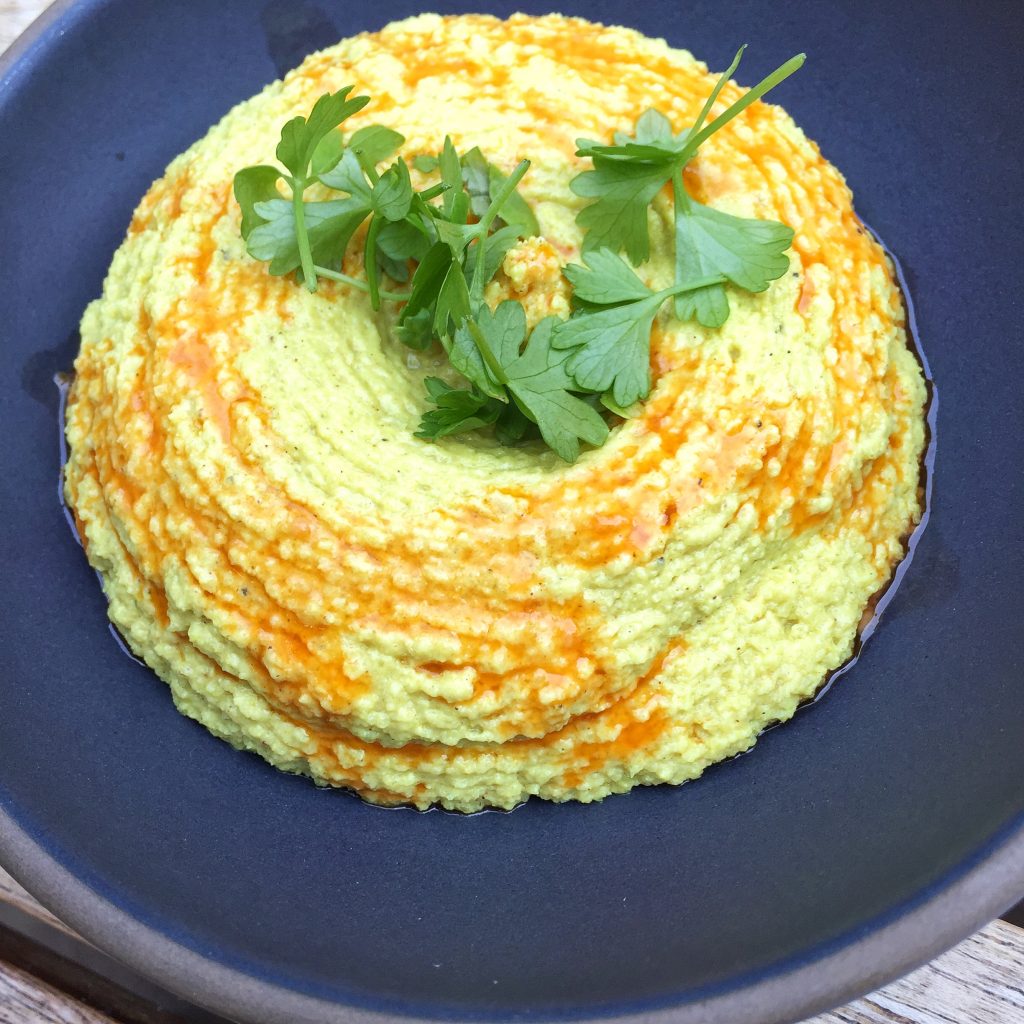 [/column] [/columns_row]
The menu unfolds and while we had a fair flight of flavor, we cannot wait to come back to try the fig toast and the burger! Alas, we had to pace ourselves and we barely managed to do that. Little Beast is an invitation to play. It is certainly a place we will frequent. Now onto the fanciful flight by way of our server, Kevin (who is top notch)! We begin with a creation from the bar: Spritzer w White Port and Citrus Tonic with a twist of mint (an absolute delight and the ideal palate cleanser).
1496 Colorado Boulevard | Eagle Rock, CA  90041 | 323-341-5899
---
[columns_row width="half"] [column]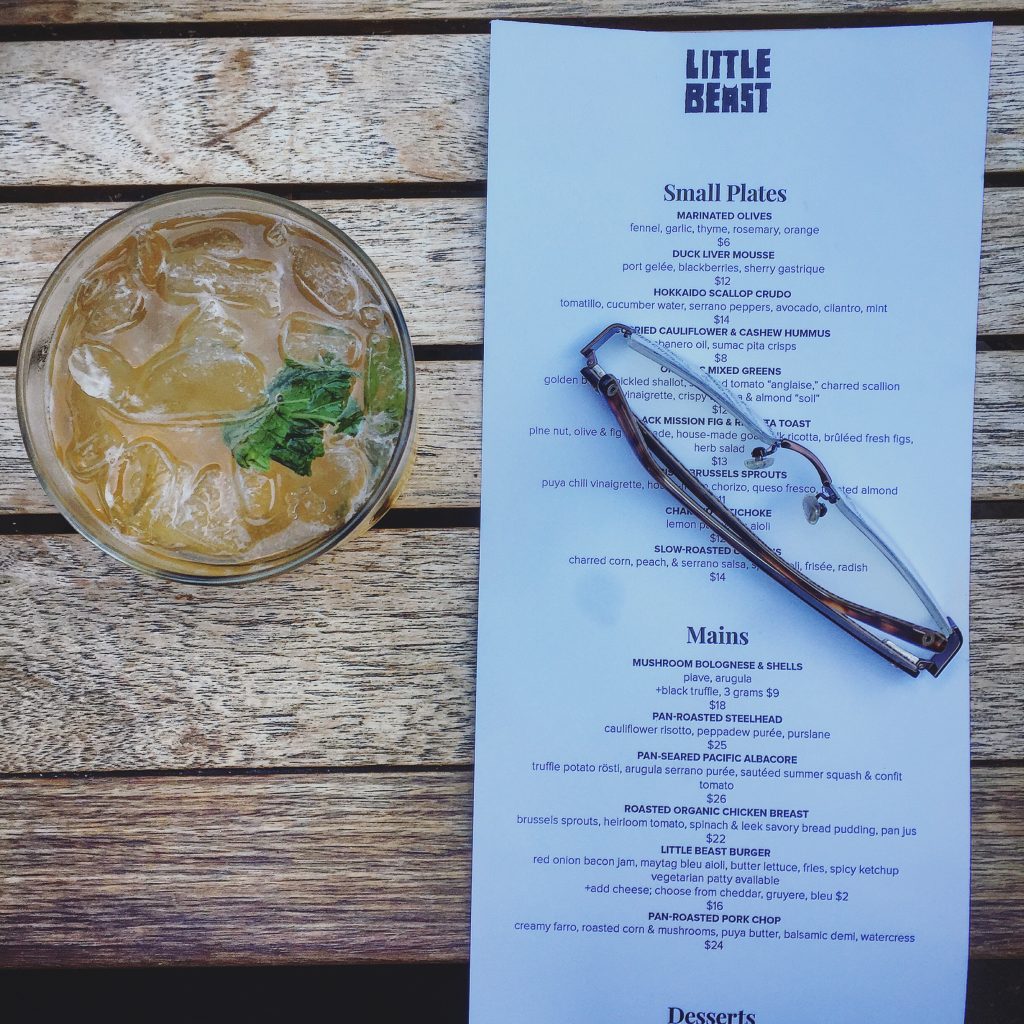 [/column] [column]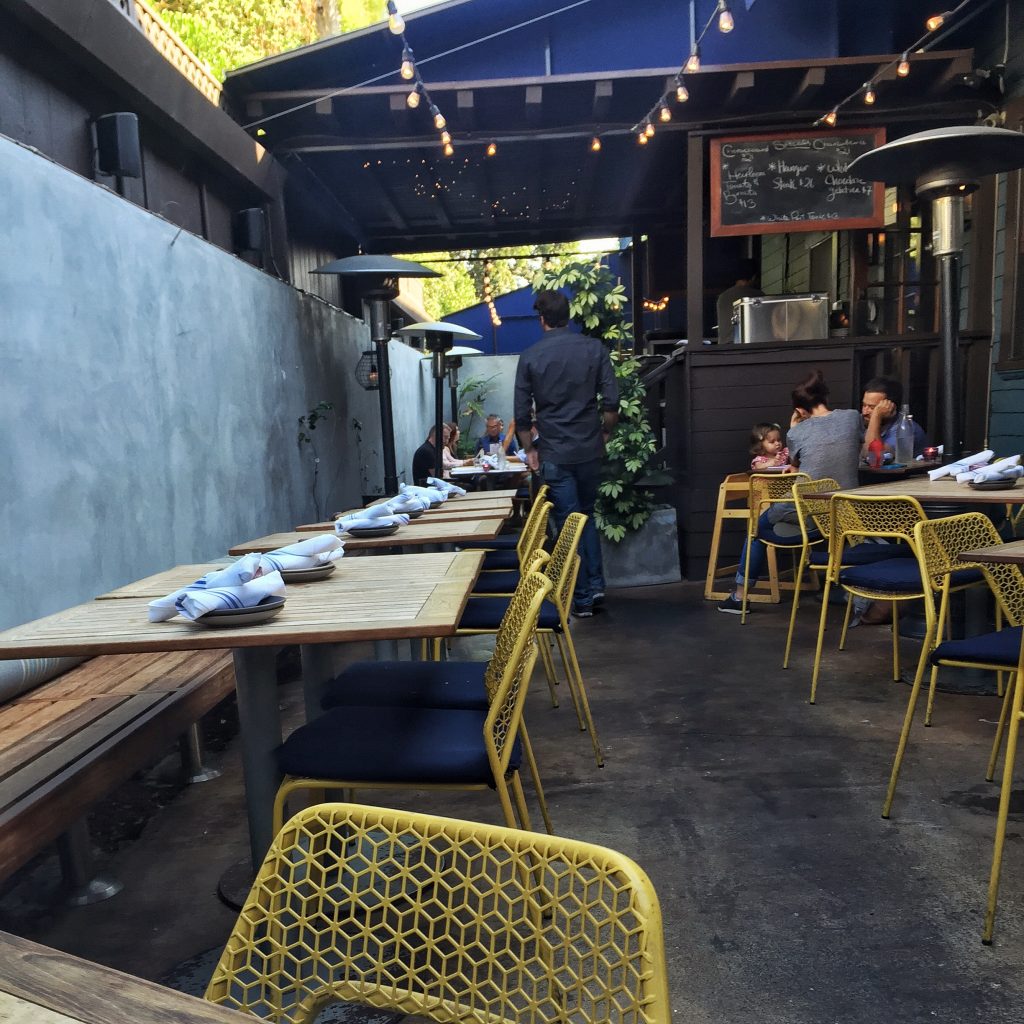 [/column] [/columns_row]
CURRIED CAULIFLOWER & CASHEW HUMMUS
habanero oil, sumac pita crisps
This is such a perfect staple and a flavorful way to start the meal. The rice chips (we ordered in addition to the pita as a gluten-free option) were crisp, homemade and prepared with just the right amount of sea salt. The hummus itself is smooth and that trace of curry with the cauliflower gives it a rather delicate flavor, never overpowering the cashews or the tastebuds.
HEIRLOOM TOMATO & BURRATA
RISOTTO SPECIAL
(off the menu) w duck two ways
As a diner that isn't a huge fan of poultry, duck is my least favorite and that is precisely why I ordered it. It was time to turn my disdain for Donald around. The risotto was vibrant with herbs and florals and that hibiscus really took away my focus. The risotto was prepared in such a way that every grain was on point. Am I a huge fan of duck now? No. Can't say that I am but the duck was prepared as it should be and it certainly was happily devoured. Admittedly, I didn't leave a piece of meat in the dish.
HANGAR STEAK (Special)
For every carnivorous man and woman out there, a good steak is a GOOD steak! This was definitely delicious. Cooked to chef's preference of Medium Rare, it was a tasty bite but it was the sweet corn purée with traces of red wine, crisp cucumber and bursts of citrus that balanced this out. 
[columns_row width="half"] [column]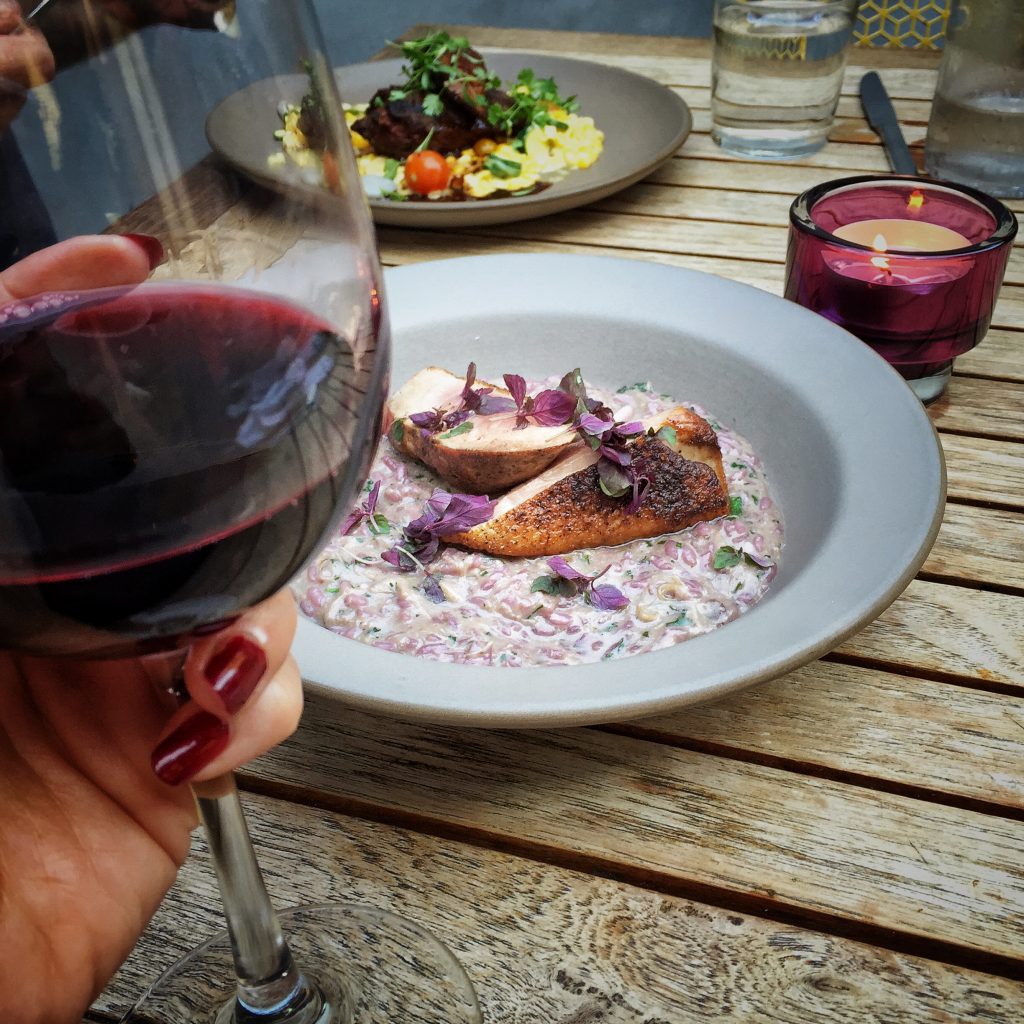 [/column] [column]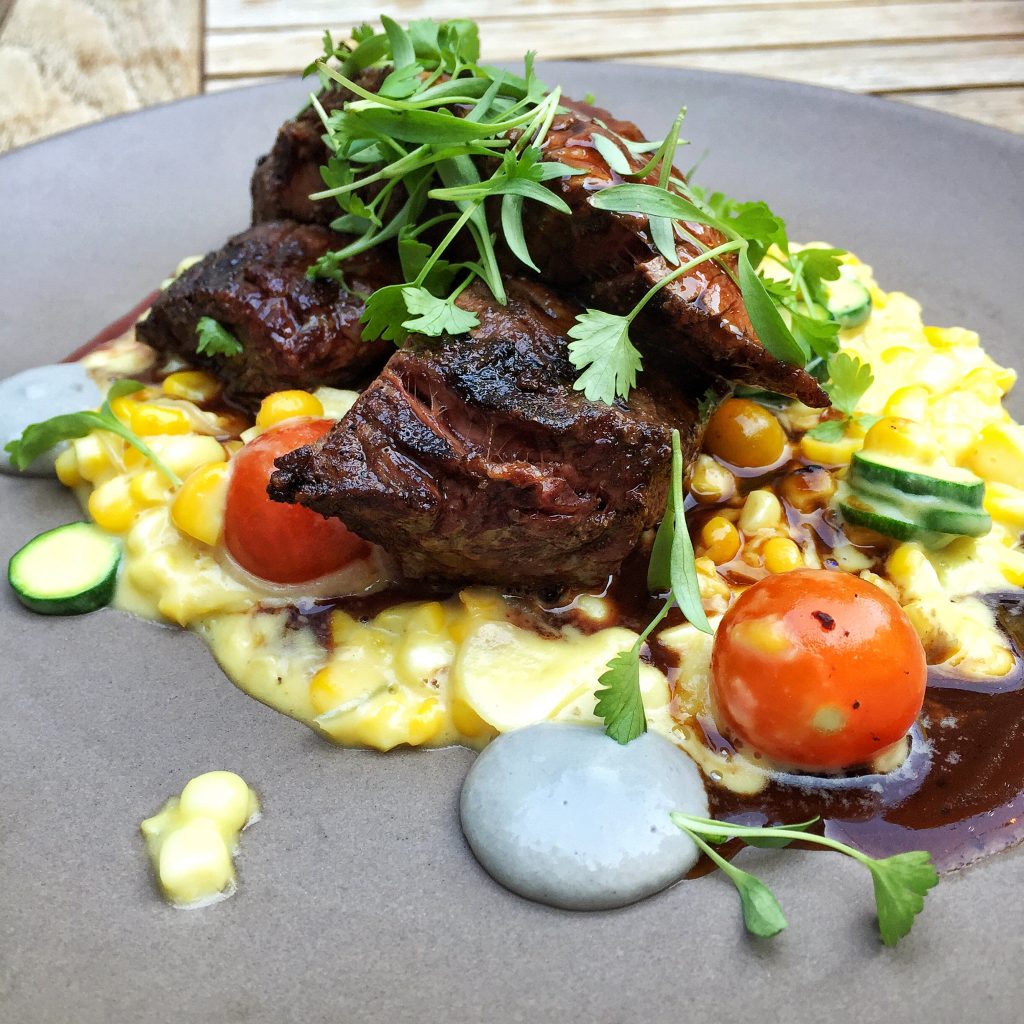 [/column] [/columns_row]
BELGIAN CHOCOLATE PUDDING
chantilly crema, shaved chocolate, maldon sea salt
You know how when you're a kid and you discover chocolate for the first time? That richness, the tinge of salt and the sheer joy you derive? As simple as it is, this chocolate pudding has all the makings of a virgin chocolate experience. The sea salt is what sends it over the edge of chocolate bliss. 
ICE CREAM + FRENCH PRESS
homemade mint chocolate chip + Sumptown French press
In light of the overly sugar-filled scoops of ice cream we got growing up, I've come to prefer the more herbaceous mint-forward version. This scoop is creamy and minty without being a mouthful of sugar. I could literally taste the fresh sprigs of mint and while not everyone's preference, I enjoyed this alongside a cup of decaf french press. The meal was sealed and wrapped in a welcomed, contented gluttony-filled bow.
CABERNET SAUVIGNON LAPIS LUNA 2013
[columns_row width="half"] [column]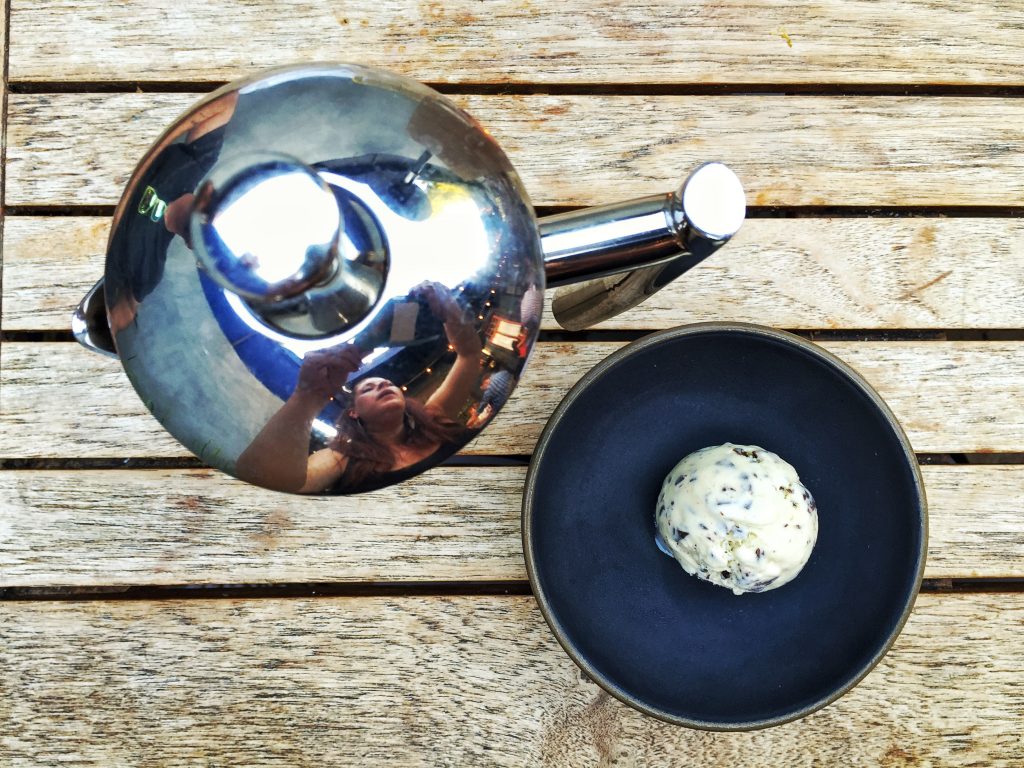 [/column] [column]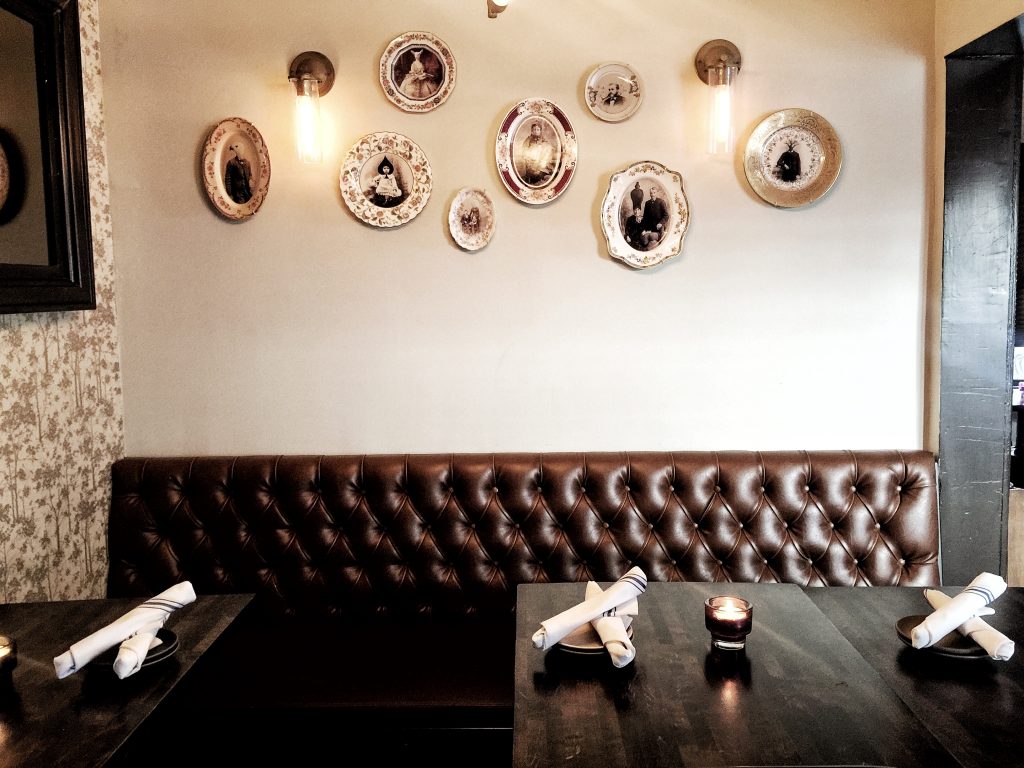 [/column] [/columns_row]