reviewed + photographed by Lauren S. Henderson
[dropcap letter="N"]OLA, it's the southern seaside hub of culture and cuisine. It's steeped in history and spills over with bustling restaurants and eateries. To a naked eye and an empty belly, it can be downright intimidating. That's where natives to the city, Alex and Miles Pincus paid homage to their hometown with fellow partner, Adrian Gallo. The team behind the NYC seafood bar
Grand Banks
, joined forces with
Ace Hotel
to create the newest go-to oyster bar of
New Orleans- Seaworthy
.
Seaworthy specializes in sustainably sourced oysters from each North American coast, while featuring specialty cocktails and signature plates. Located only a few paces from Ace Hotel, patrons have the option to take a romantically dim-lit seat at the oyster bar, settle into boastful leather booths on the petite first floor, or venture upstairs to the split dining room for a welcomed, relaxed stay.
[columns_row width="half"] [column]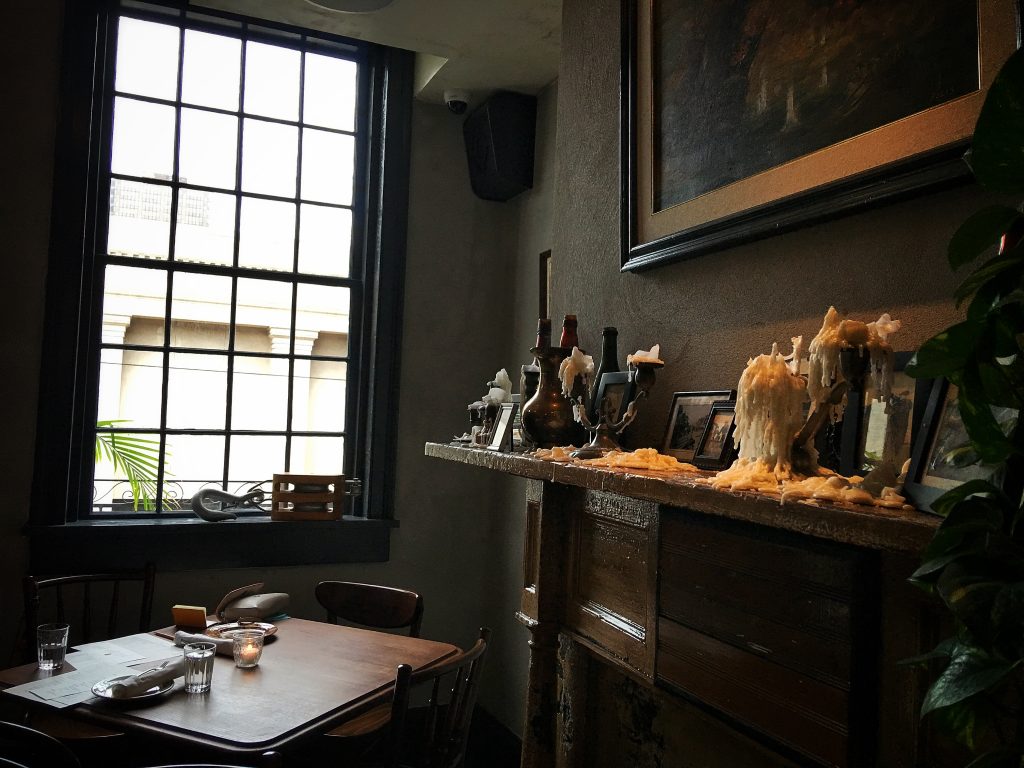 [/column] [column]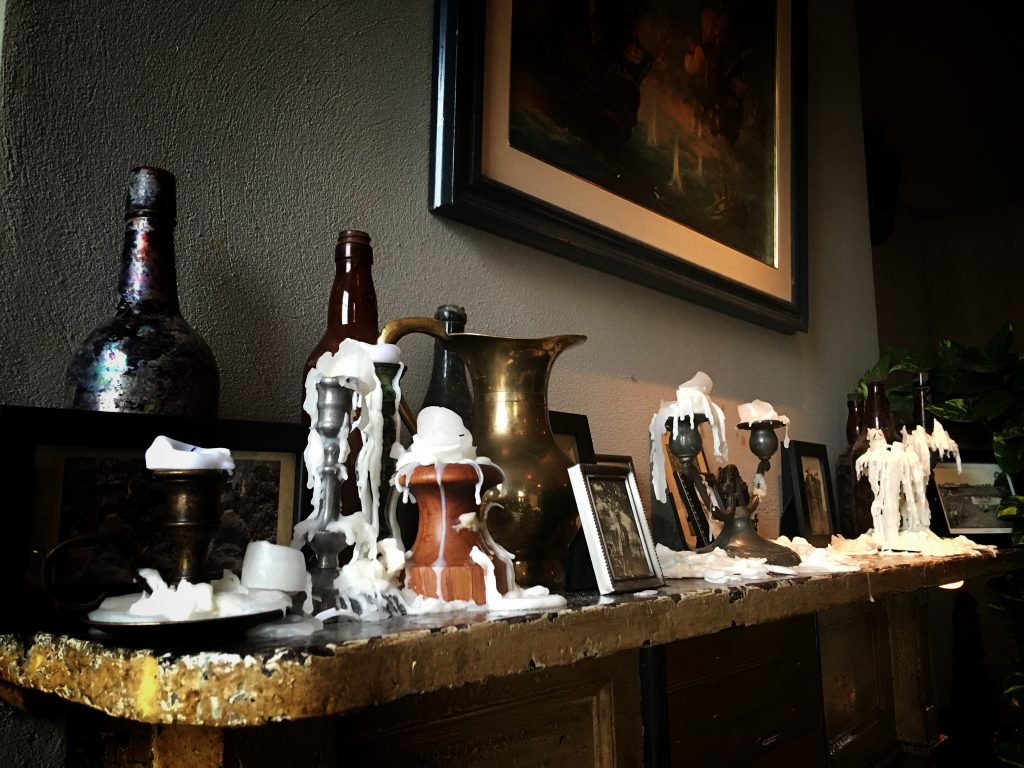 [/column] [/columns_row]Upon entering the 184-year-old Creole cottage that Seaworthy calls home, customers are ushered inward where a characterized aesthetic of a life well spent at sea is met with an atmosphere of nostalgia from times long passed. The ambiance alone makes Seaworthy stand out in the veteran city of seafood. The attention to detail is uncanny and offers a refreshing experience where contemporary meets historical. As we were seated,
UB40
played unassumingly in the background and as a streetcar rumbled by; I knew we were in for an unforgettable experience. [columns_row width="half"] [column]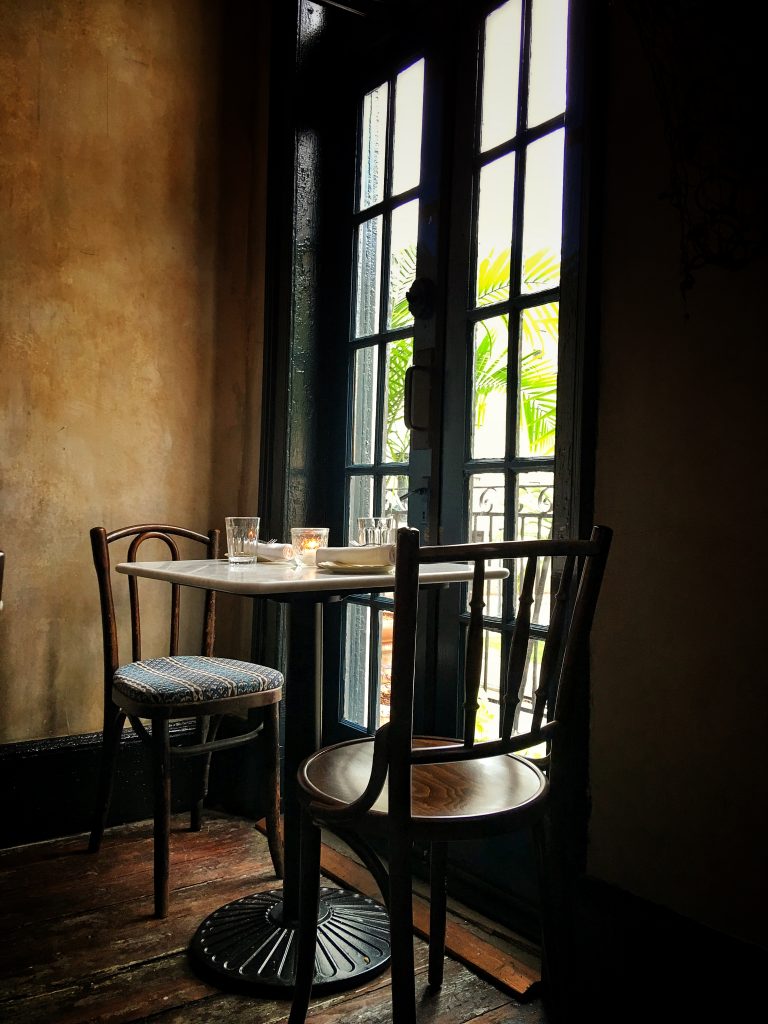 [/column] [column]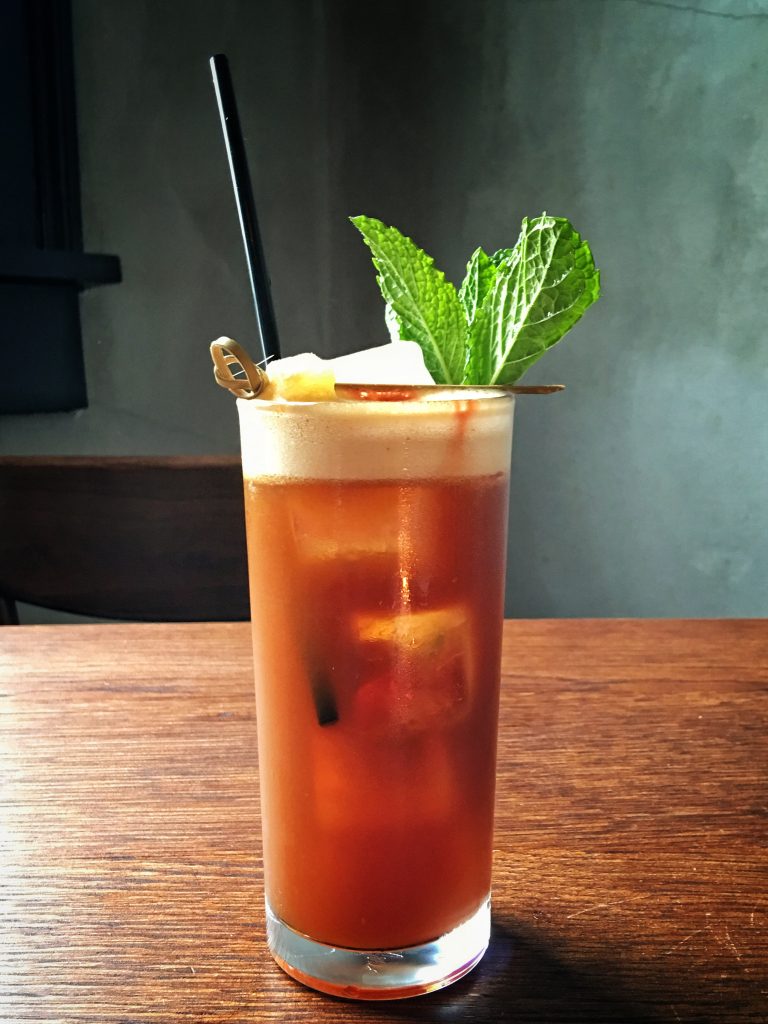 [/column] [/columns_row]
We dove in with cocktails. I indulged in the house specialty Holywater. Fashioned with house-made almond syrup, citrus, Cognac, and Angostura bitters, it's no wonder that it has quickly become Seaworthy's signature mixed drink. Who doesn't love a glass crowned by a shot of flaming green Chartreuse?! Before the first sip our wow-factor had been met. My husband chose the McKittrick Old Fashioned composed with chocolate bitters. This was the true sipping gem and in the end, fostered both of our favor.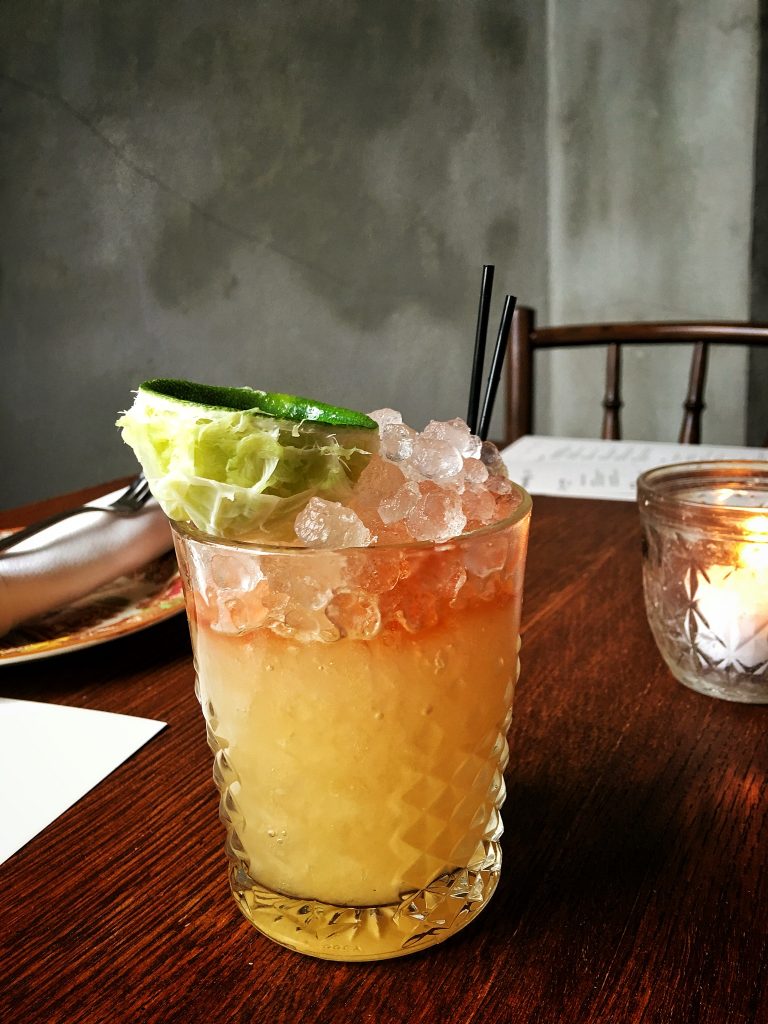 Before dining at Seaworthy I could honestly count the number of oysters I've had on one hand. (I admit, I can now count them on two hands) but my digression should not be met casually. The fact is, oysters + me don't usually add up, so Seaworthy had the feat of making a fan out of me.
First up were the raw Gulf Coast oysters: Grand Isle, LA "Area 3", and Point Aux Pins served over ice, accompanied by petite crackers, fresh lemon, cocktail sauce, and horseradish. After adorning my oysters with said fixings, all three went down effortlessly. The buttery experience had me surprisingly anticipating what was next on deck: the raw East Coast oyster, Warren Cove. We were informed that East Coast oysters are a bit bigger with a higher salinity.  Despite my anticipation, the Warren Cove easily became my favorite. Clean, subtle, delicious. The fresh presentation and the play between texture, taste, and temperature officially welcomed me into the world of "oysters done right"!
[columns_row width="half"] [column]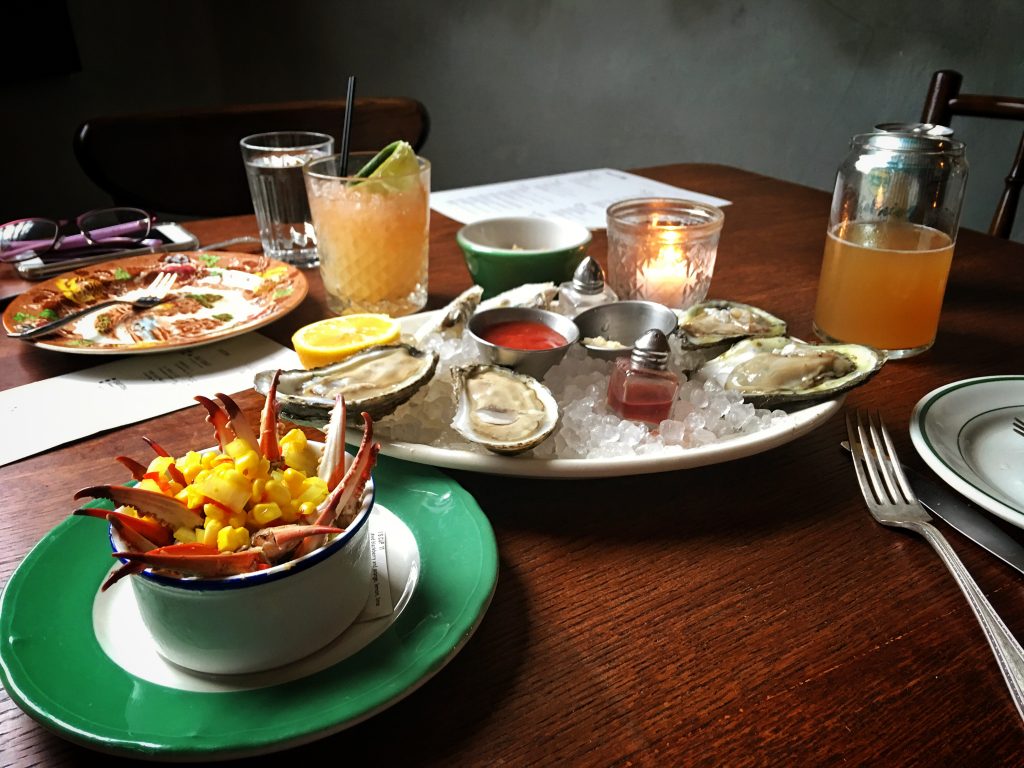 [/column] [column]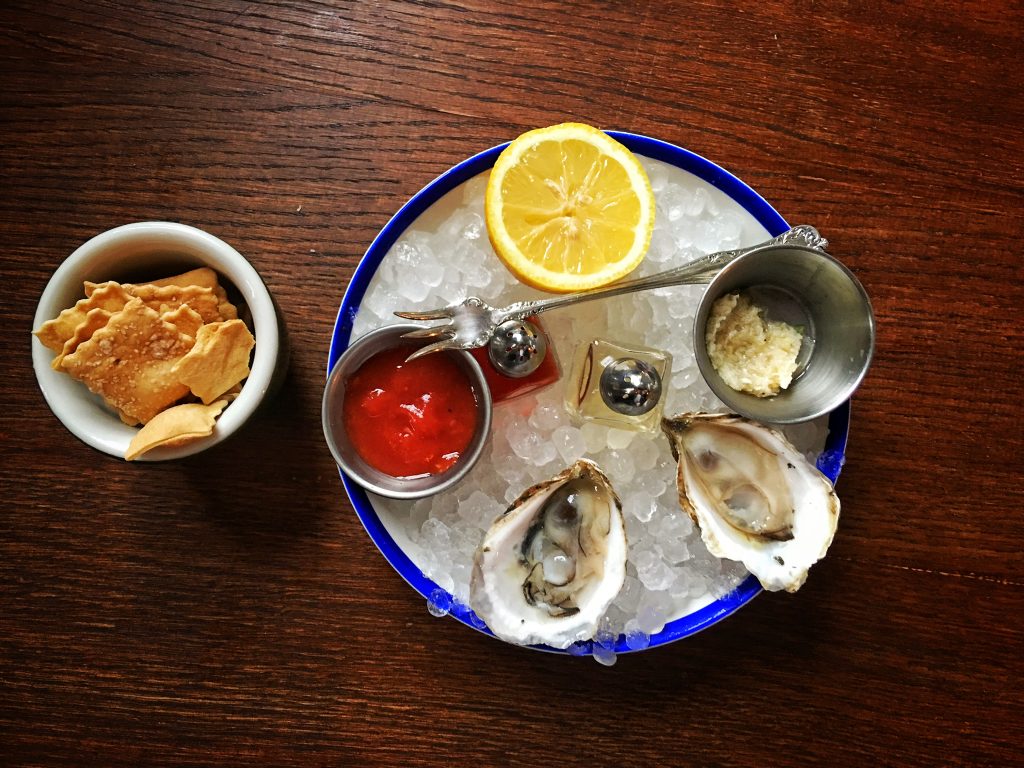 [/column] [/columns_row]
I especially appreciated the knowledgeable staff who were eager to help us select the freshest catch. NOLA's newest oyster bar is equally fitted for well-weathered oyster connoisseurs, as it is for fresh-bait like me. Executive Chef, Kerry Heffernan and Chef de Cuisine, Daniel Causgrove, have mastered the "back and fill" of seafood palates. For that I congratulate them both!
Next, we dove into the Small and Large plates. We quickly discovered that one can literally satisfy any craving at Seaworthy. The mouth-watering options vary from raw to smoked, seared to poached, steamed to battered, and fried to glazed. The only downside to it's appetizing menu is having to choose!
We kickoff our appetite with a skillfully prepared cup of fresh Crab Claws served with Serrano chili and summer corn relish. These little beauties flaked off with every bite and were simply delightful. Alongside them we sampled the ceviche. This humble dish is marinated in lime, sweet peppers and habanero chili, topped off with tasty grit crisps. Though is was served beautifully, it was mostly dominated by the citrus note, which left the Gulf Coast fish lost on the palate.
[columns_row width="half"] [column]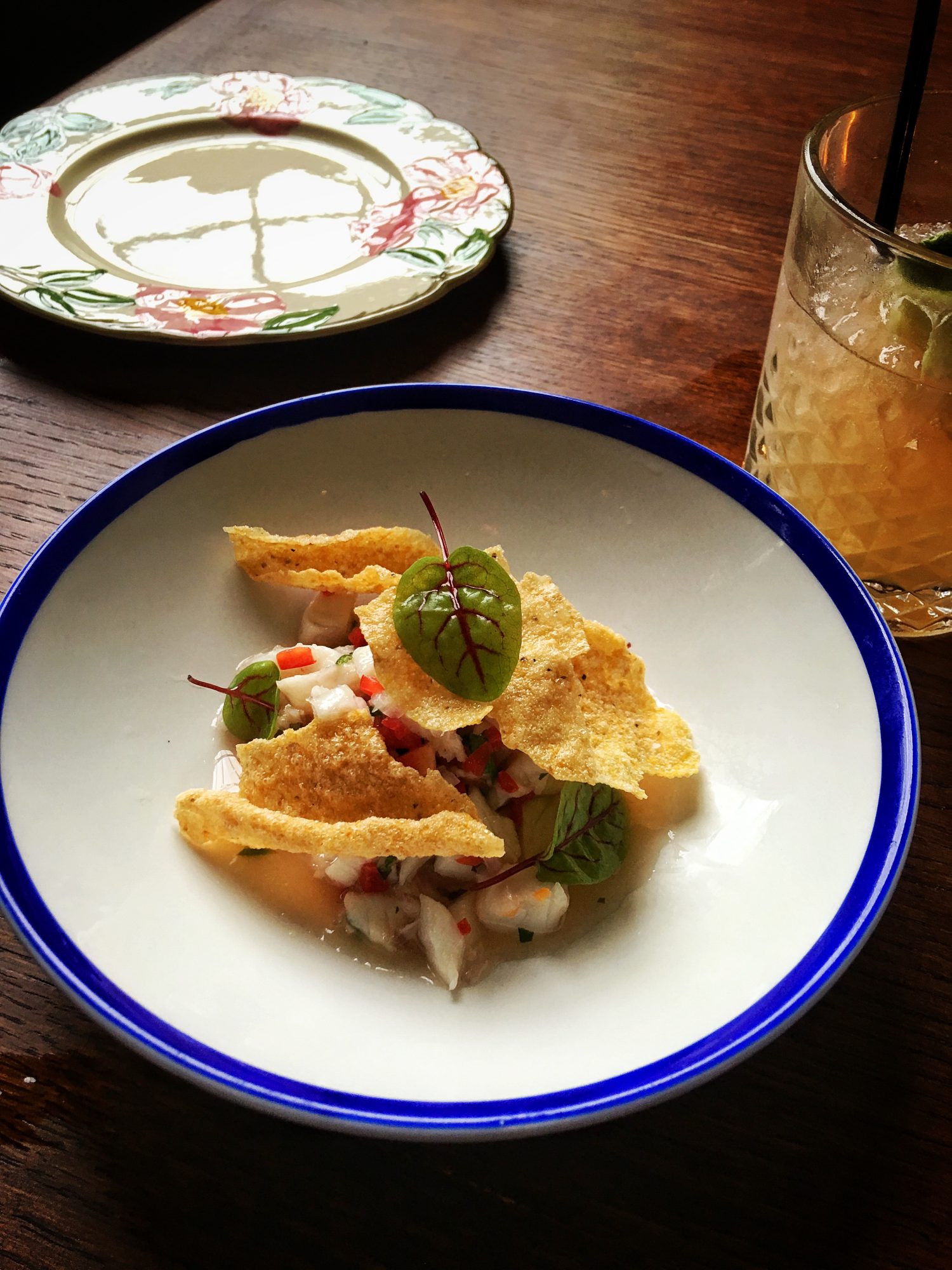 [/column] [column]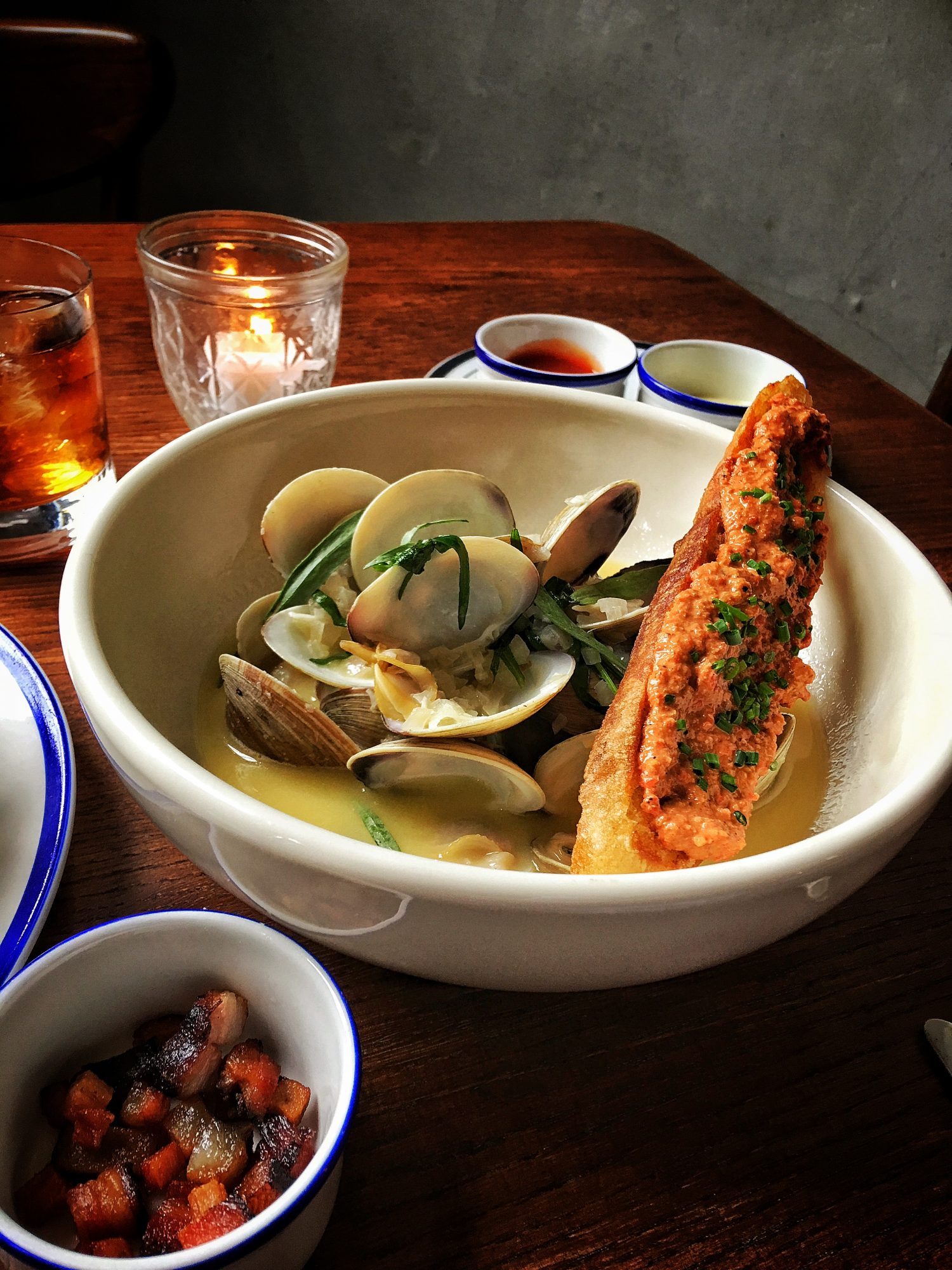 [/column] [/columns_row]
Next we split The Grand Banks Lobster Roll served with house made French fries. The fries alone were gratifying. Seasoned with garlic and salt, I'd recommend having them as a go-to side order anytime! The shellfish is served cold with pickled cucumbers, but the delicate flavor of the lobster seems to be overwhelmed by the roll.
Our stand-out dish was the Littleneck Clams. The steamed cedar key clams were meaty with hearty flavor. Complemented by the smoky taste of bacon and the licorice note of tarragon, they are served with a muhammara spread on crispy bread. Talk about mouth-watering! The clams were by far our favorite dish. Pearls of delight truly to be found on the fanciful menu of Seaworthy.
To tie up our candlelit dinner and complete our experience, we were encouraged to order a dessert pairing: Madeira accompanied with Espresso Créme Brûlée. Cue the applause, this was pure culinary-sensuality! The Boston Bual special reserve is smooth and rich like a sweet mahogany, that tastes as sexy as it sounds. It complimented the créme brûlée perfectly. Seaworthy took this classic European dessert and accompanied it with three dusted beignets to give a quintessential New Orleans experience. The smooth custard base is infused with Stumptown espresso that is contrasted by the sweet crunch of hardened caramel. It is complete satisfaction and definitely not big enough to share!
[columns_row width="half"] [column]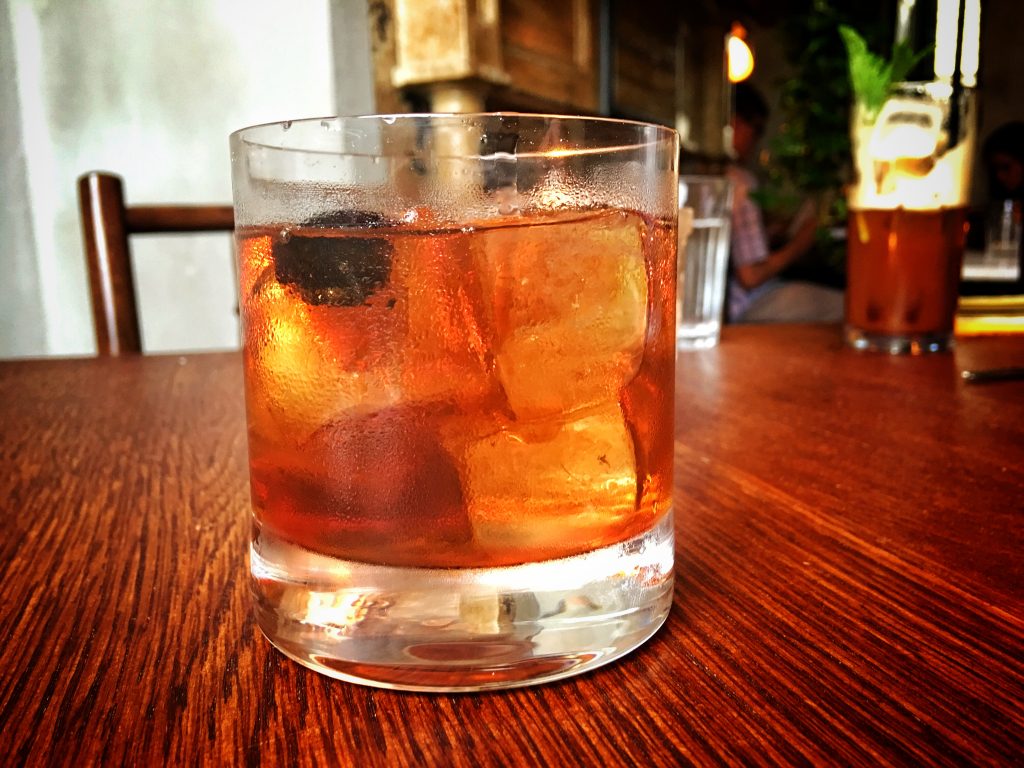 [/column] [column]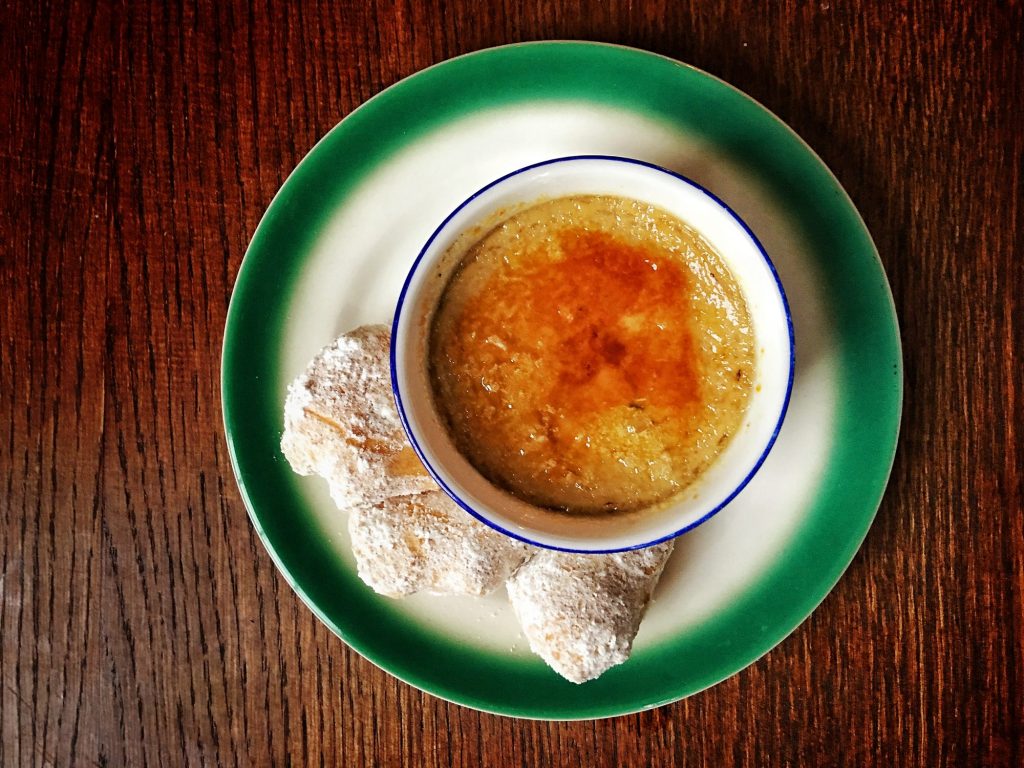 [/column] [/columns_row]
With it's door open for merely one month, the partnering of Grand Banks and Ace Hotel is proving to have taken the city by storm. By breathing new life into one of the oldest buildings in the Warehouse District, Seaworthy is easily becoming the oyster bar to beat. I can only imagine the delight that the outdoor patio will offer come October. Whether it's a quick bite, a lengthy european-style dinner, or a party on the private top floor, Seaworthy offers the seafood lovers appetite a unique experience that fosters the dynamic culture New Orleans is known for.
630 Carondelet St. | New Orleans, LA 70119