Going Seaside at SHADE
Escape in LA
[dropcap letter="M"]anhattan Beach is one of Los Angeles' seaside treasures. South of Santa Monica, it is a beach town with a deep history of exploration and breathtaking views. Recently I packed up my suitcase and headed to MB for a staycation at a beautiful boutique hotel:
SHADE
.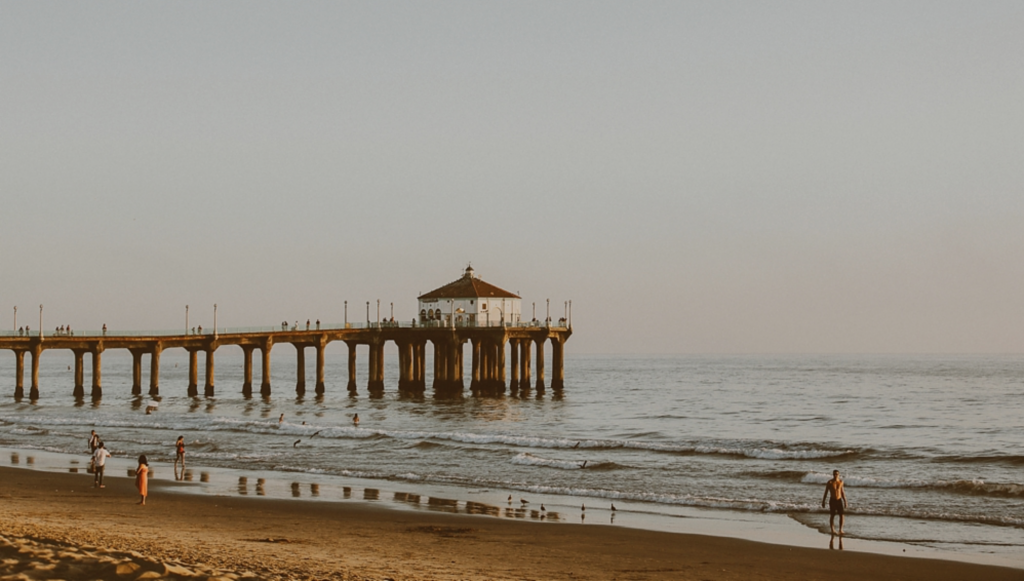 Located a few blocks from the sand, this is a stop I was beyond happy to come across! The moment you drive into the area, you feel a sense of calm come over you. You know you're still technically in Los Angeles but somehow you feel transported to a small town where California "chill" is very much alive. First off, you don't have to battle with horrific traffic! Second, you're surrounded by darling little streets lined with shops, bars, cafés and some of the best volleyball courts around! In fact Manhattan Beach is home to the most prestigious volleyball tournaments and has hosted Olympians and novices alike.
Needless to say, once I arrived, I pulled into a parking spot in front of the hotel, grabbed my bags and headed inside to check in.
SHADE HOTEL | 1221 N. Valley Drive | Manhattan Beach, CA 90266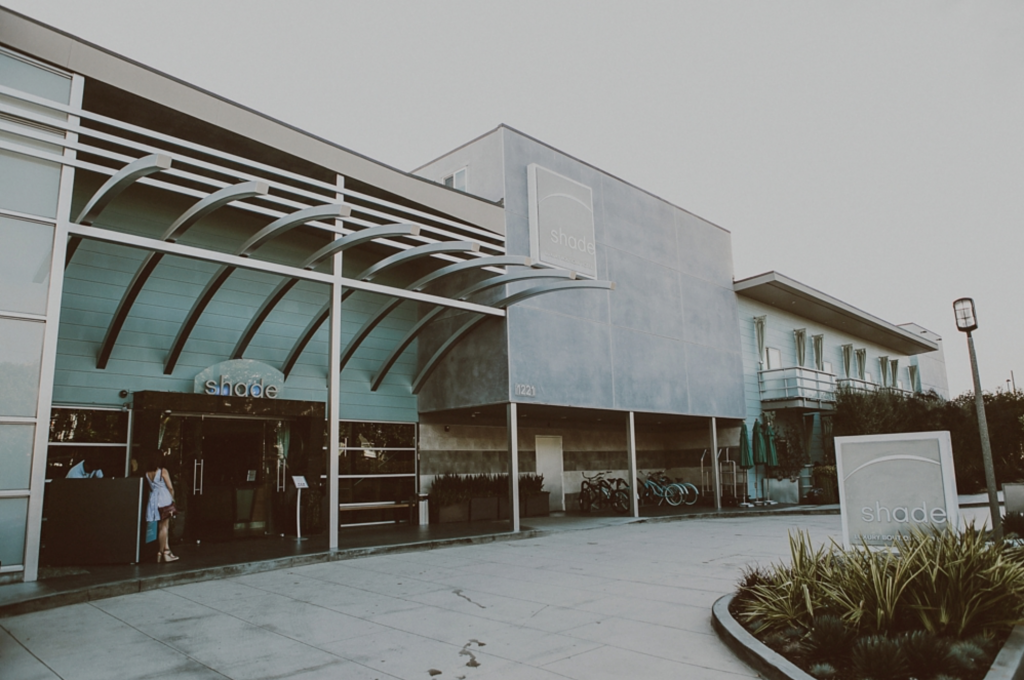 Day 1
Greeted by the GM, Jeffrey Modaff and the front desk staff, there is a glass of Rosé bubbles waiting for me (and every other guest checking in!). After having my bags escorted to my room, I'm given the lay of the land: Bar is open, Zinc restaurant is open for breakfast, lunch and dinner, there is a whirpool jacuzzi kept at a moderate temperature on the rooftop, guests have access to Equinox gym (not too far off of property), bikes are available for rent, and they make certain I know they would be there to take care of anything I need. Initially I wondered if this was just because I'm a travel writer but turns out, that's how they treat every customer that walks through their doors!
As I enter my room, I feel submersed in a state of calm. Shades of blues and grays line every corner, an oversized whirpool bathtub equipped with mood lighting settings awaits, there is in-room wine (to purchase), a beautifully tiled shower, a living room complete with flat screen, a work area (couch and coffee table rather than the boring ole desk), dual patios, hanging white robes (which I ended up buying) AND a bedroom that is simple, minimalist and perfect for relaxing, reading and writing.
Coming here on my own, I would definitely say this is a hotel that caters to solitude but it most certainly would cater to romance, family, or a weekend with friends. I get myself cleaned up and changed and as the sun sets and the brisk night ocean air moves in, it's time to grab a bite at Zinc Restaurant.
The dinner menu is filled with options but there are a few that cure my need for something flavorful:
SKINNY SASHIMI PLATE | sashimi grade hamachi and ahi, avocado, miso vinaigrette, pickled ginger, soy sauce and wasabi
PANANG CURRY BOWL | sweet potatoes, peppers, rainbow cauliflower, onions, organic brown rice, quinoa
SHADE'S PATRÓN BARREL SELECT AÑEJO | Neat
B WISE "TRIOS" | 2012 cabernet sauvignon, Sonoma
The Skinny Sashimi plate was refreshing and the crispness that oozes from the vinaigrette and pickled ginger is a delight. The Panang Curry bowl is my new addiction. Chef Ashley creates a vegetarian haven that is boasting big flavor, unique texture and a healthy kick of generous portion size.
The select añejo is smooth and smoky without having any harsh finish and this particular añejo was bottled in a collaboration with Patrón – and can only be found at SHADE. I close out the meal with a lovely glass of the B Wise cab and it's berry forward and rich.
I head back to my room to prepare for a full day ahead.
---
Day 2
My day begins with a quick carrot orange ginger juice made fresh at ZINC and then a stroll outside to discover the terrain and go for a beach run. The entire area near the hotel is idea for a leisurely stroll as the neighborhood streets house both modern and traditional designed homes, quaint little boutique shops, juiceries, cafes, wine bars and a fair amount of locals out enjoying the Southern California weather.
I head down to the pier where I walk on the wooden slates until I'm facing out onto the beautiful big blue. The deck of the pier has shades of turquoise and whites with the warmth of lights streamed all along the walkway. I head down towards the sand for a sandy workout and find myself totally and happily immersed in the calm of the cool air and the lull of the crashing waves. Three and a half miles later, I head back to the hotel for brunch and what would come to be known as the greatest spa experience I've ever had.
[separator type="thin"]
BRUNCH
CALIFORNIA FIT FRITTATA [GF] | two egg whites & one whole egg, tossed with oven-roasted tomatoes, asparagus, lean smoked ham, feta cheese, lightly tossed greens or fruit, served with a side of pico de gallo
The frittata arrives in a cast iron skillet with a deep green salad and fresh berries. It is well seasoned and light but filling. I pair it with a Bloody Mary made with the in-house añejo. The Bloody Mary is made from scratch and has the perfect punch of heat.
[separator type="thin"]
TRIOLOGY SPA
Trilogy Spa is the day spa that guests of the hotel go to for some much needed R & R. While from the outside it looks like a boutique shop with beauty products, it's anything but! The scent of aromatherapy moves through the air and as you are guided up the stairs to the actual spa rooms, candles line the hallways.
Lehua Honey Rainbar 
An award winning treatment that begins with an invigorating sea salt exfoliation, then you are slathered head-to-toe with healing Island Lehua Honey and ultra moisturizing coconut oil. My masseur, Linda was a godsend. The treatment was incredible and my stress began to melt away the minute the rainbar started to moisten my skin. There is something immensely healing about the feel of honey on your skin, a sugar scrub that breaks down any dead skin cells followed by a relaxing scalp massage and steam under the rainbar.
This was the most heavenly, decadent, stress melting treatment I've ever had and my skin? Felt like brand new, untouched by the environment, silky soft skin. I think this is something everyone should experience. (And I'd definitely do it at least once a year!)  
451 Manhattan Beach Blvd. | Manhattan Beach, CA 90266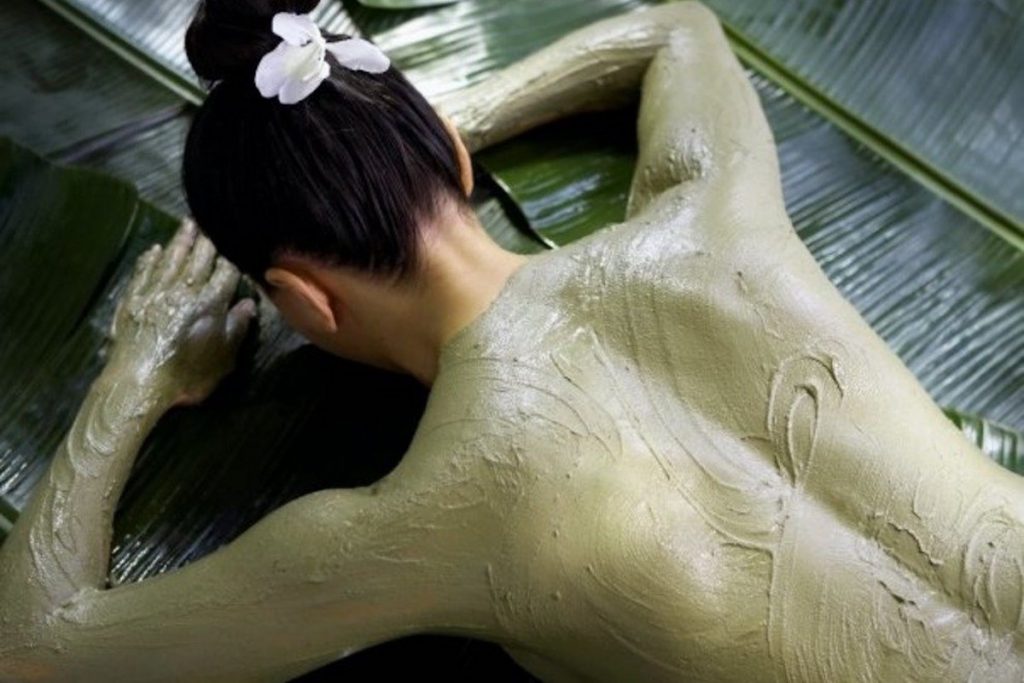 [separator type="thin"]
DINNER
As I languidly headed back to my room, fully relaxed and stress free, I enjoyed a short break before heading to dinner and a mixology demo at ZINC. On the menu tonight would be a hearty exposition of taste, flavor and coastal California cuisine.
SPICY TUNA & CRISPY RICE | crisp sticky rice, avocado, spicy tuna, jalapeño, wasabi ginger aioli, cilantro
CARNITAS STREET TACOS [GF] | small street-style tacos, onions, cilantro, tomatillo crema
HAND-CUT FRIES | chipotle ketchup, black pepper aioli
SNAKE RIVER FARMS KOBE BURGER | Bacon jam, gruyere, caramelized onions, lettuce, truffle parmesan steak fries, peppercorn aioli.
SOUTH BAY PAELLA | Aegean black cod, Scottish salmon, jumbo shrimp, calamari, mussels, manilla clams, saffro infused rice
cocktails
SHADE SIGNATURE | Barrel Select añejo, agave, lime, strawberries, basil
SPICY BUFFALO | Buffalo Trace, jalapeño, orange, lemon, lime, agave
My favorite was the spicy tuna & crispy rice, Kobe burger and the Shade Signature cocktail. The tuna was beautiful and fresh and the jalapeño, wasabi ginger aioli and cilantro elevated the dish to be a balanced blend of spicy and refreshing. The burger was a meaty dish that tasted incredible. It is a dish easily worth the title of comfort food but it's the bacon jam combined with the creamy gruyere, hints of peppercorn accompanied by the subtlety of truffle fries that made this a burger to sink your teeth into.
The Shade Signature cocktail was almost like summer in a glass. It is not overly sweet or tart but the blend of basil and strawberries made it something you could easily be drinking while your toes nestle in the sand and waves crash onto the shore.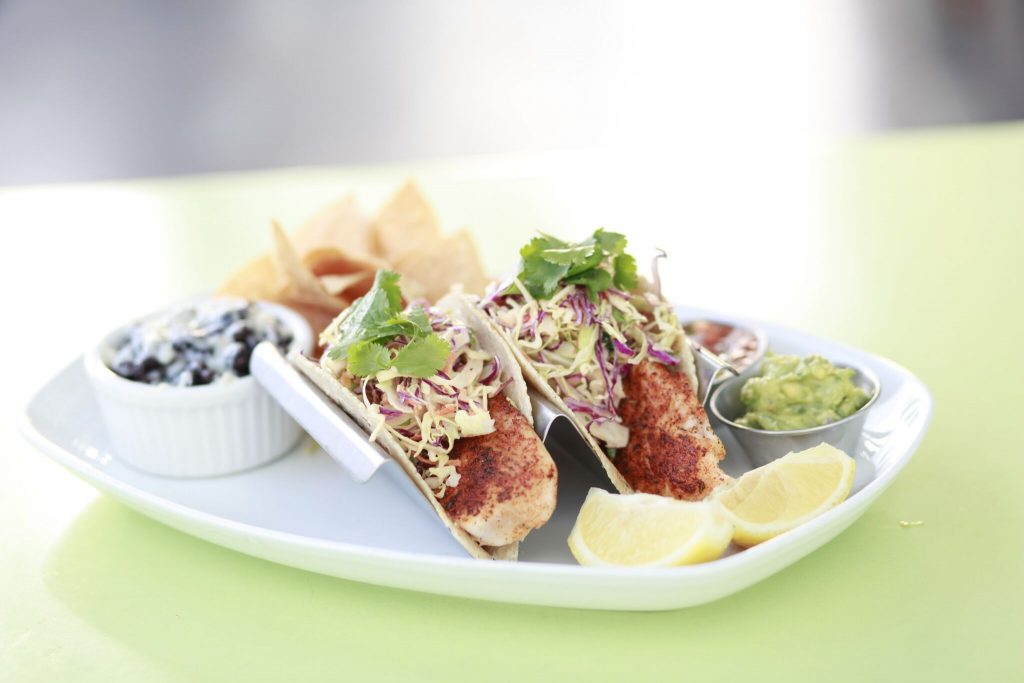 [separator type="thin"]
Day 3
After a wonderful night's sleep, I called for room service.
FARM-TO-TABLE OMELET [V] [GFA]
Emmental Swiss cheese, crimini mushrooms, baby spinach, roasted tomatoes
COFFEE
Fresh pot. Milk. Sugar.
Breakfast was the perfect way to end my stay and begin one more morning in Manhattan Beach as the rain began to fall. After a much needed staycation, SHADE is a wonderful stop. With tasteful decor, flavorful fare, delicious drinks and a beautiful backdrop, two nights at SHADE was the perfect escape.
*TRAVEL TIP: Revel in the free parking throughout the city but pay close attention to the fine print. Some "free" spots actually have restrictions and you will end up getting towed.
[wdi_feed id="1″]