French Americana Comfort Food
Where French influence culminates with California ease
788 S LA BREA AVE | Los Angeles, CA 90036
photos courtesy Commerson LA
Los Angeles is a city that is not at a shortage of dining options. You can walk down any half block and find something worth eating. That said, finding cuisine that is gourmet in practice, abundant in portion AND affordable in actuality is a whole different thing altogether.
COMMERSON LA is everything we've been lacking: quality, complexity, happiness, love and simplicity.
[columns_row width="half"] [column]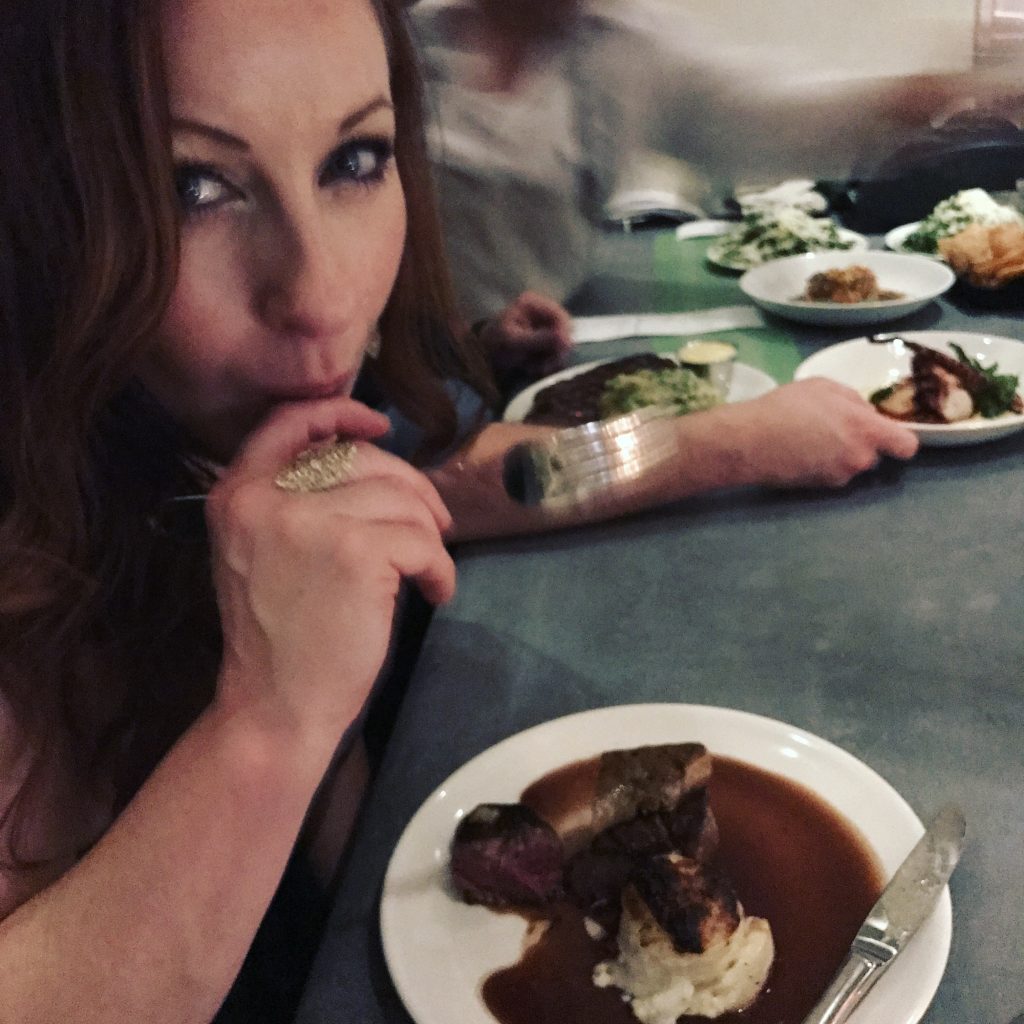 [/column] [column]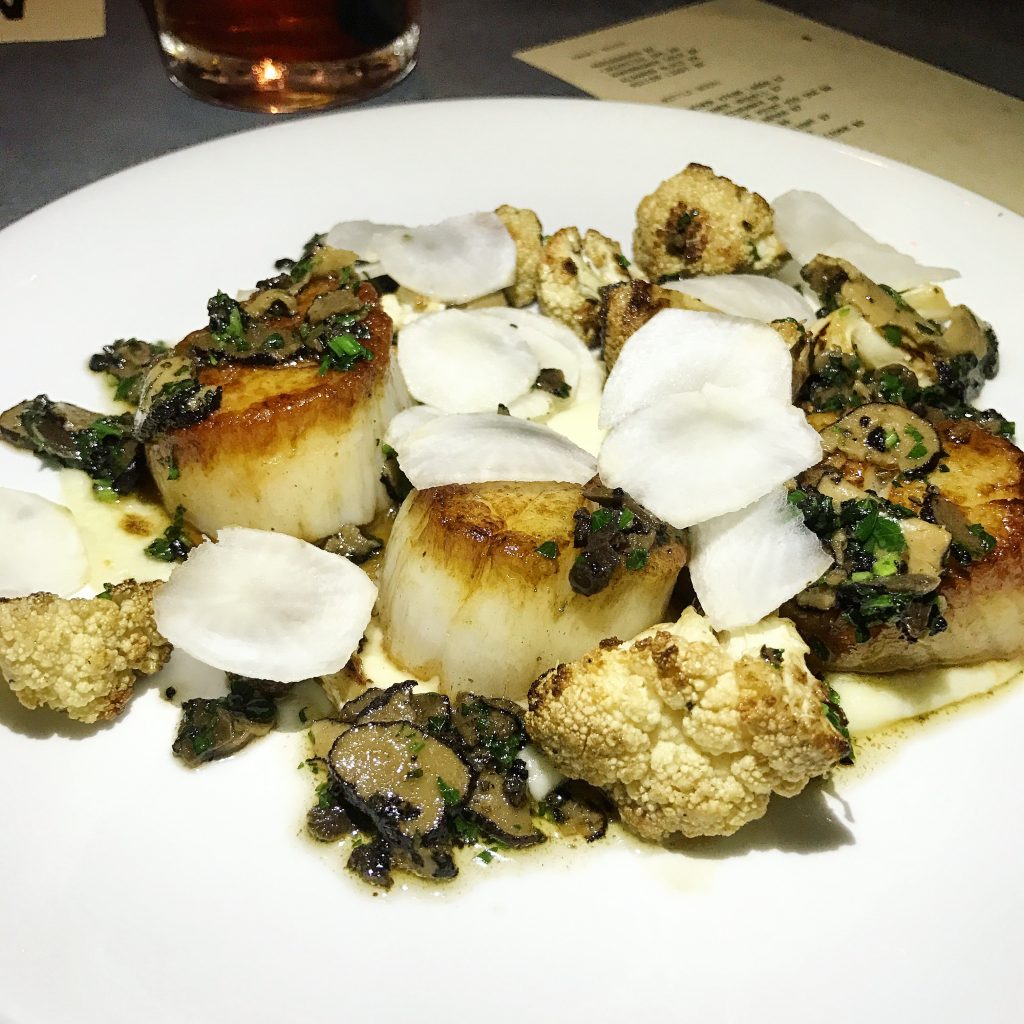 [/column] [/columns_row]
Chef Sascha Lyon is a culinary master and while it would seem easy to spout off his exceedingly impressive resume of cooking in some of the world's most prestigious kitchens alongside some of the most notable Michelin chefs, this isn't that kind of story. While all of the above is true, I suppose that's what makes Chef's humble approach to cooking so damn cool. He's simple and highly intelligent, a craftsman who cooks for his guests and not to enhance his own ego. With a love of French fare and tradition, he has brought something very special to the city of LA.
[columns_row width="half"] [column]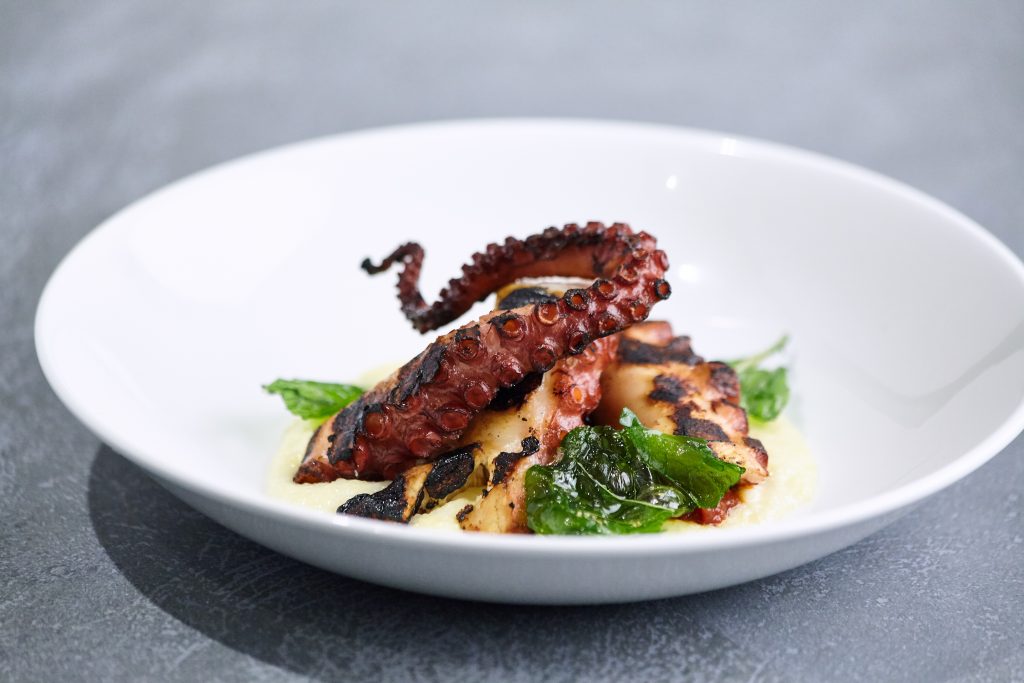 [/column] [column]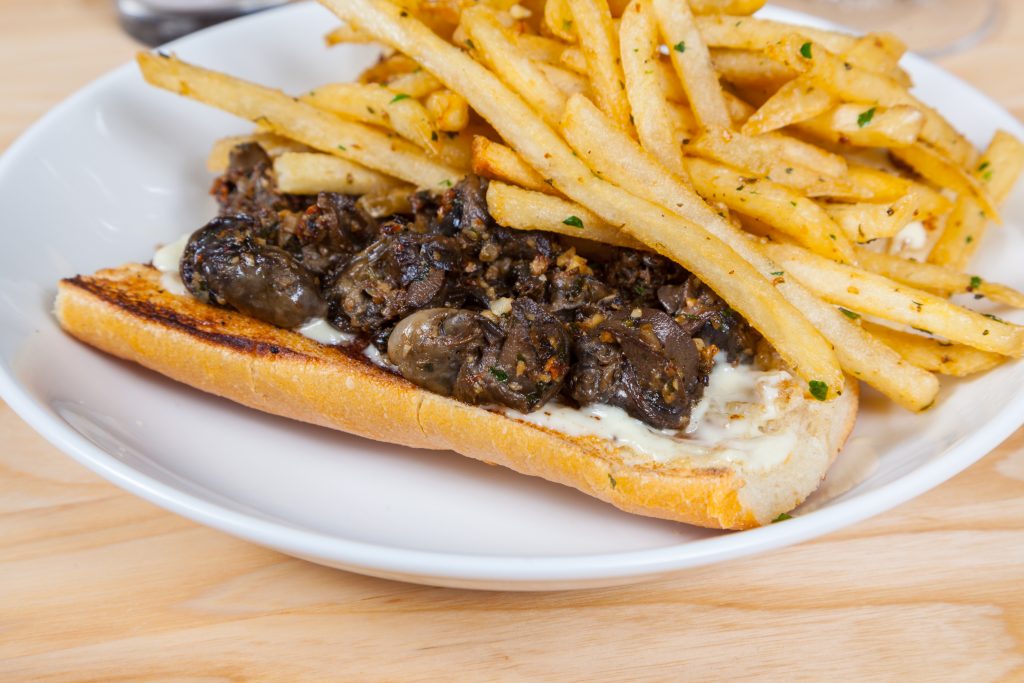 [/column] [/columns_row]
Having grown up just a few blocks from where Commerson is located, his story begins as a child. Eating local bread from places like the La Brea Bakery to loving the American basics like fries and burgers, his travels would take him around the world allowing him to find the balance between comfort and Michelin without compromising taste or the integrity of ingredients. Wanting good food that didn't break the bank, all of this was his inspiration for the menu at Commerson.
[columns_row width="half"] [column]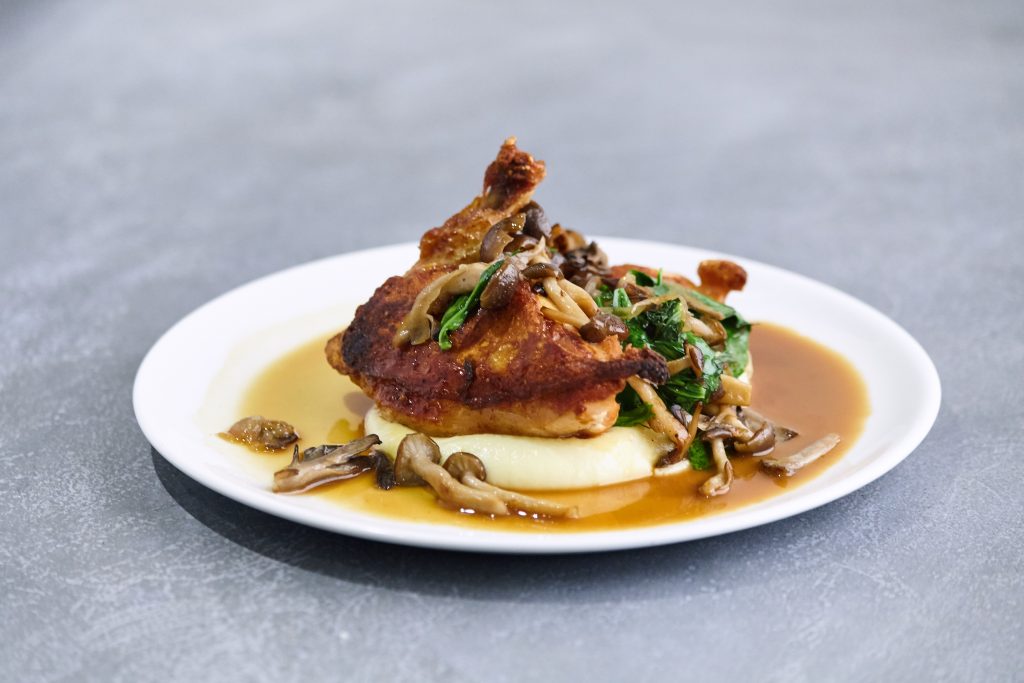 [/column] [column]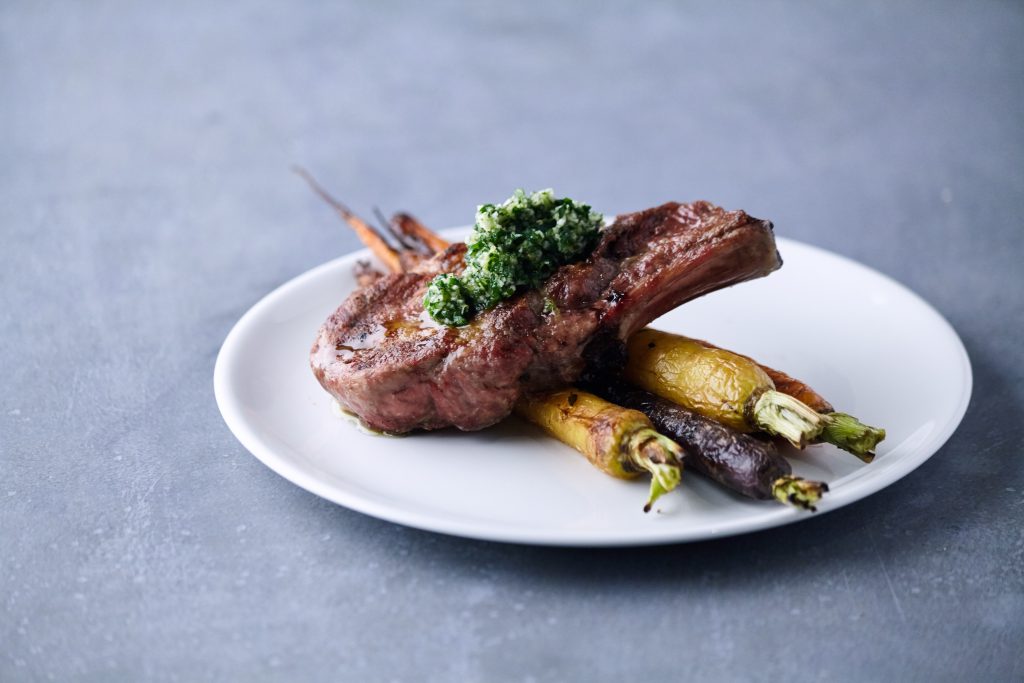 [/column] [/columns_row]
With options like the bread platter to the escargot sandwich to filet with a generous cut of two ounces of foie gras, you won't leave here hungry or bored. I had the pleasure of sitting at the Chef's Table watching Chef Lyon and his culinary staff work on the line, making dishes to order all the while taking time to talk with me. Lyon speaks about cooking and ingredients much like a farmer talks about his farm: it's with pride and grace, respect and innovation. His entire goal is to present exceptional cuisine that never takes the awaiting customer for granted. What he has done is take years of culinary training, years in France, and his own personal journey and weave together a beautiful and minimalist dining experience. 
[columns_row width="half"] [column]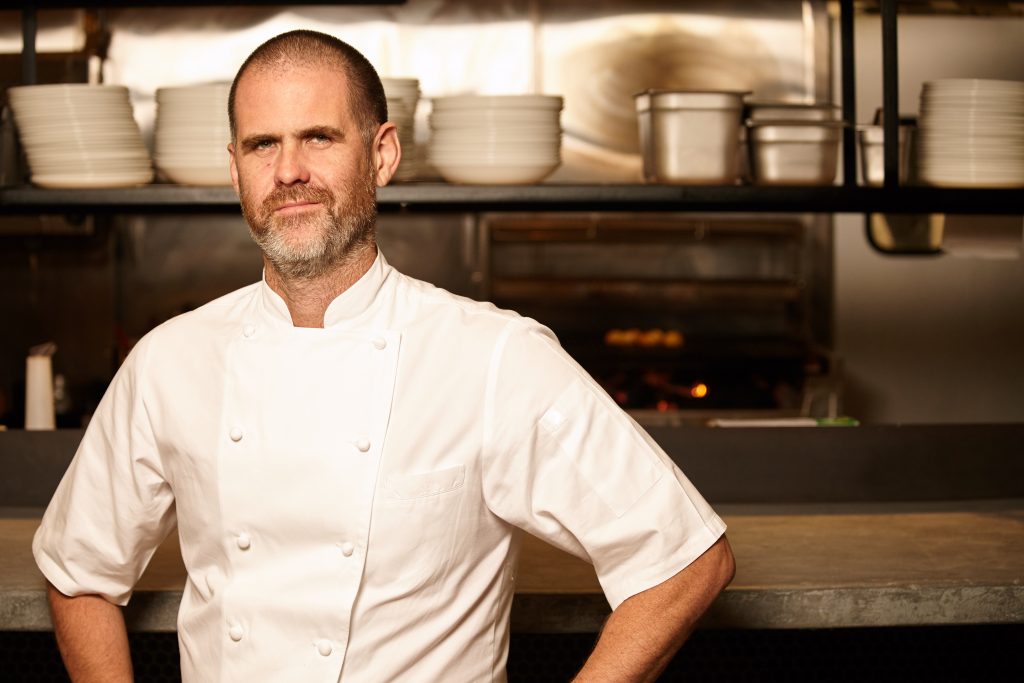 [/column] [column]
[/column] [/columns_row]
Plainly put, his heart is in it and it not only shows, it shines through in every bite. And – much like any highly skilled chef – everything he uses in his kitchen has a story. Whether he reaches out to the local gourmet bread maker or brings in vinegar directly from Andrea at Acetaia San Giacomo, a vinegar maker in Italy, even his escargot isn't without a tale. He sources his escargot from a farm he knows that raises the snails with precision and integrity. My favorite part is that he doesn't dare smother the escargot in butter and garlic, he actually allows the earthiness to seep through and uses little else to amplify its natural flavor. Below is a look at what I tried:
MENU items
Pierre Gerbais Aube Grains de Celles, France
1⁄2 DOZ. OYSTERS
daily preparation
RADICCHIO TREVISO, CASTELFRANCO AND ENDIVE SALAD
candy cane beets, praliné grains, feta vinaigrette
WILD CAUGHT PACIFIC YELLOWTAIL POKE
toasted corn nuts, avocado, soy-yuzu marinade, tortilla chips
CHARRED WILD CAUGHT SPANISH OCTOPUS
creamy mascarpone polenta, puttanesca
A PARISIAN DIVERSION
escargots, garlic butter, french fries, baguette
SEARED WILD CAUGHT ATLANTIC SEA SCALLOPS
cauliflower, jerusalem artichokes, preserved summer truffle
GRILLED LOCH DUART SALMON FILET
marinated garlic peppers, confit eggplant, toum
ROASTED CREEKSTONE FARMS PETIT FILET MIGNON WITH SEARED ROUGIÉ FOIE GRAS
gratin dauphinois, bordelaise sauce
KABOCHA SQUASH PUDDING CAKE
toffee sauce, white pepper gingersnaps, coconut ice cream
MEYER LEMON ETON MESS
lemon curd, meringue, pound cake, whipped crème
BUERRE NOISETTE TART
fig vincotto, blackberry compote, vanilla ice cream
Every dish stood out on it's own but there were a few that took me on a journey and exceeded my expectations. The oysters were fresh but it was the mignonette that stole the show. Utilizing the Acetaia San Giacomo, the mignonette explodes with flavor. Next up, the endive salad was beyond palatable with the praline grains, candy cane beets and the feta vinaigrette that taste like something you'd have along the French countryside. One of the best dishes is the charred wild caught Spanish octopus. The natural flavor of the octopus is what rises to the surface and coupled with the texture of the tentacles and the creamy smoothness of the mascarpone polenta and contrast of the puttanesca, it makes for a delectable combination.
[columns_row width="half"] [column]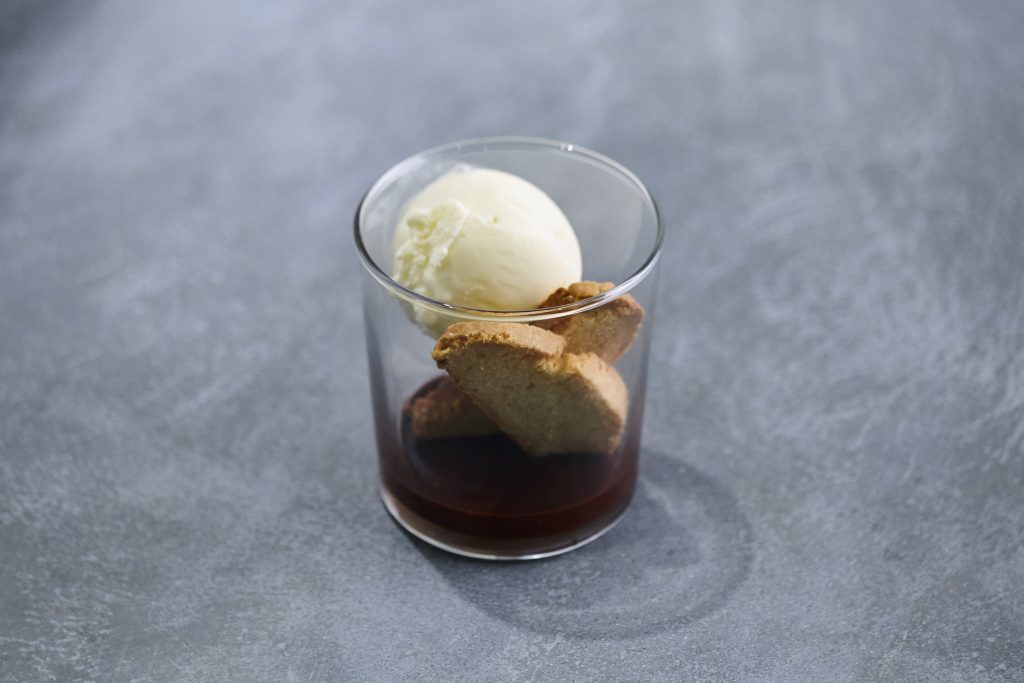 [/column] [column]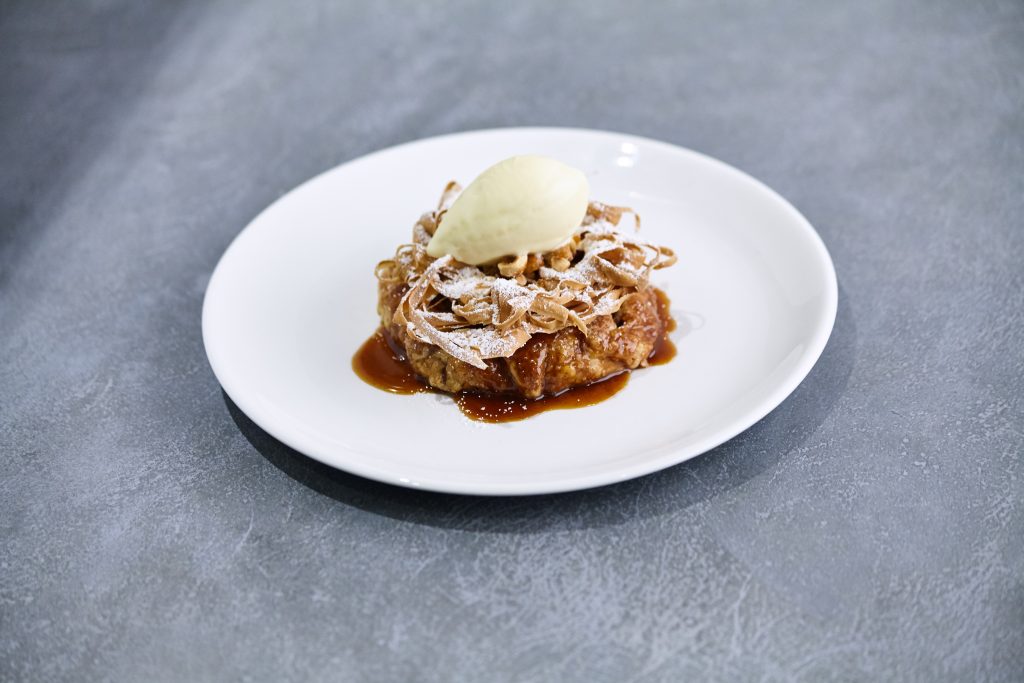 [/column] [/columns_row]
While each item deserves its own praise, the one that truly captured my appetite and tastebuds was the generous foie gras atop the succulent cut of filet mignon. This was a phenomenal cut of filet but the full two-ounce piece of foie is what turned this dish from exceptional to downright decadent. Rich in flavor, the buttery cut of the foie gras as well as the deep balance of red wine and onion softly compliment the entire dish. This dish showcases the thoughtfulness of Chef Lyon.
[columns_row width="half"] [column]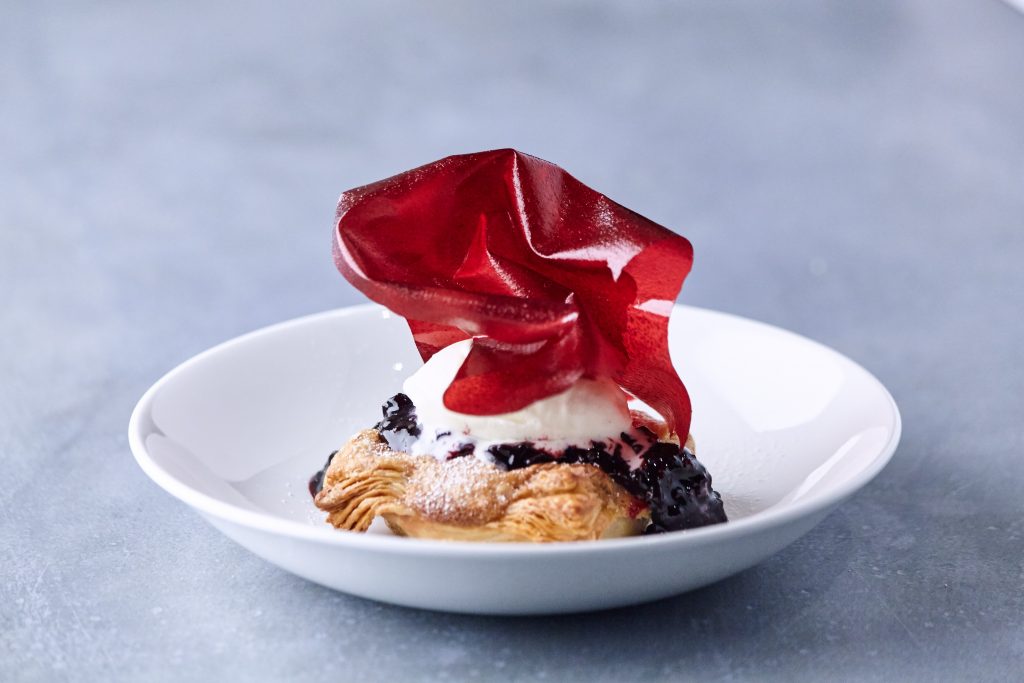 [/column] [column]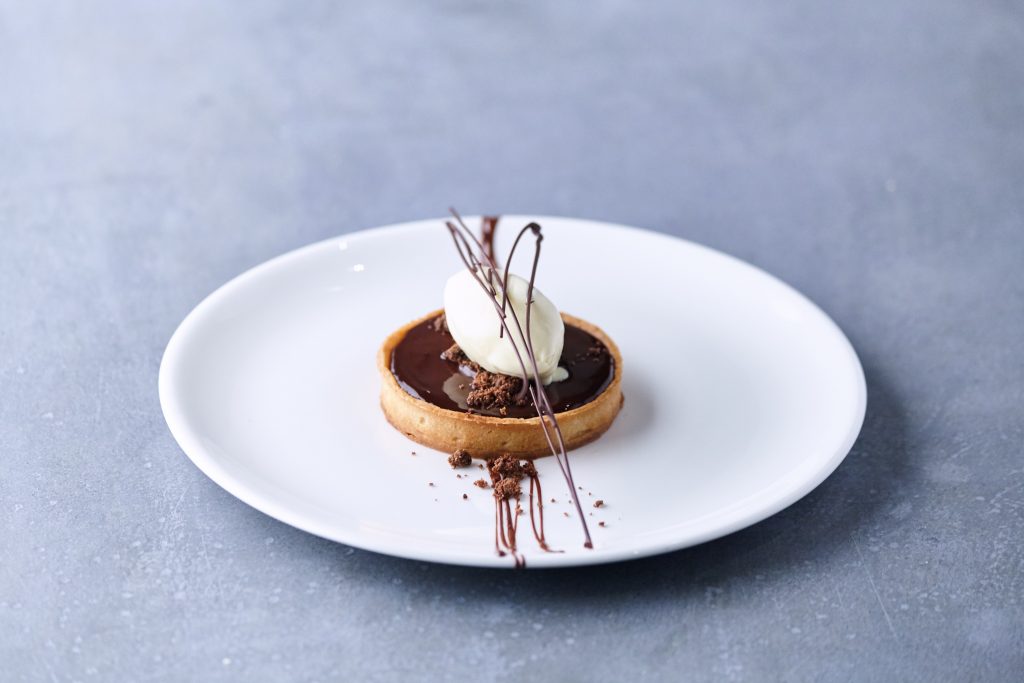 [/column] [/columns_row]
Lastly, the desserts crafted by artisan pastry chef Liz Sencion are perfection. She is an artist, without question, from the careful blending of ingredients to the fragile and delicate details she uses in her desserts. The Buerre Noisette Tart arrives with a berry creation that resembles contemporary sculpture and not only is it beautiful, it is bursting with savory tartness that can't help but please the palate.
My experience with cuisine in Los Angeles is that we have every possible option available to us but it's the service that sometimes lacks. Commerson not only has elevated high-end comfort food, they also have impeccable service. Chef Lyon has created something incredibly rare. Something us Angelenos have been missing … affordable fare that doesn't compromise quality or taste. It is the kind of dining you'd want to do again and again. And you can. That's what sets Commerson apart.
[wdi_feed id="1″]