The Drago Design
Drago Ristorante is a Visual Delight
6060 Wilshire Blvd. | Los Angeles, CA 90036 | RESERVATIONS (323) 800-2244
[dropcap letter="L"]os Angeles is abundant in design, contrast of classic vintage appeal blended with cutting edge modernism. The culinary culture here is emblematic of remembering the past and honoring the future. It's apparent in every corner of just about any part of the city and when it comes to dining in the City of Angels, it's a treat to discover the newest additions to the culinary landscape. We ventured into 
Drago Ristorante
to check out the architecture, design and of course, they're tasty lunch!
Design sets the tone for just about everything. It incites mood, ambiance and will determine the rest of your experience so to dine in an open, fluid new eatery for lunch? We were elated to experience it. Lunch is one of the more overlooked meals of the day and yet it's the prelude to the big finale that comes hours later as night sneaks in. We're big advocates of lunch indulgences and heading to the place where we can feast on luxury cars, history, AND Italian food? Kind of seems like an easy choice.
[columns_row width="half"] [column]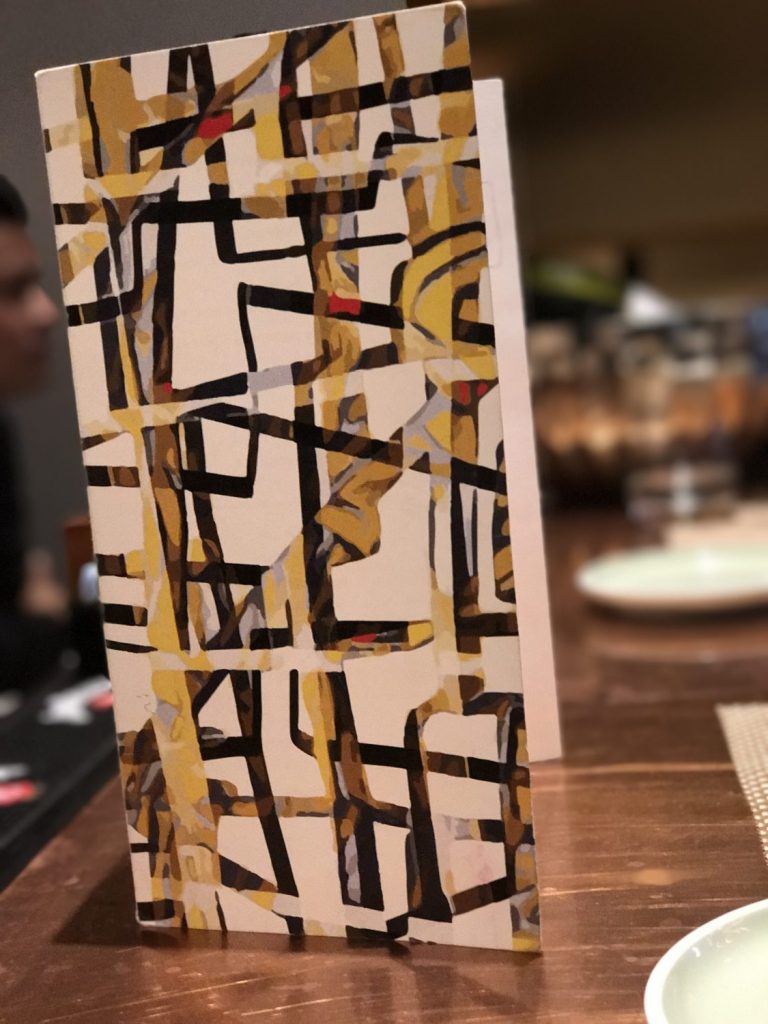 [/column] [column]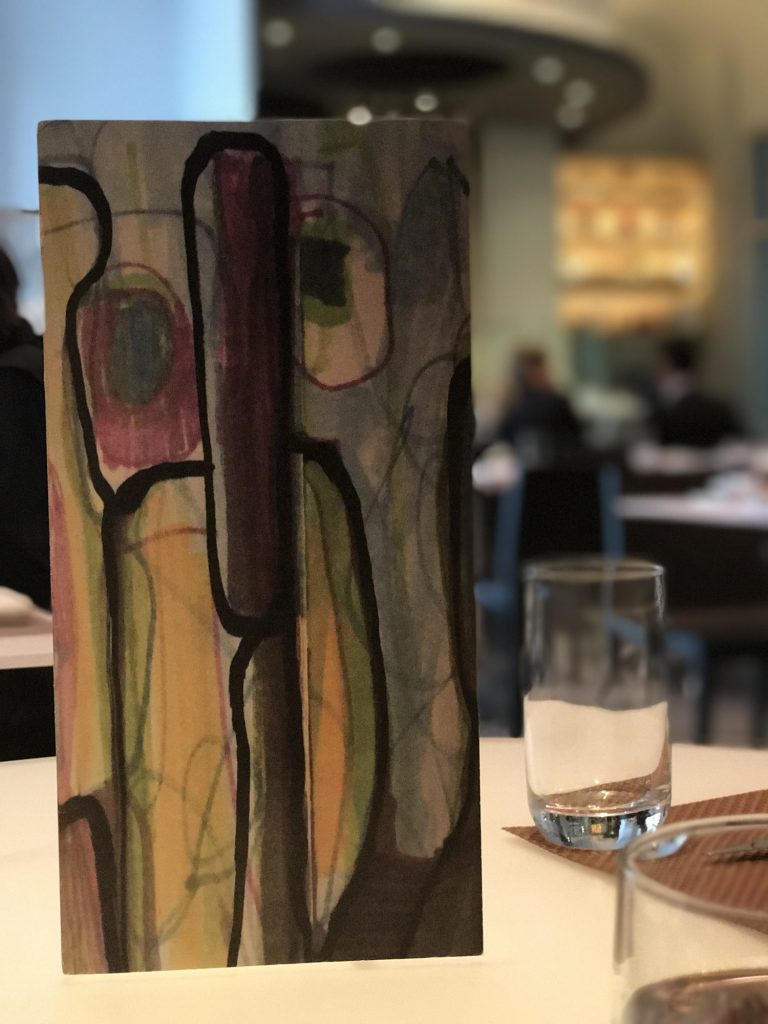 [/column] [/columns_row]
ART | When you come here, you are going to be taking in some of the most beautiful specimens of cars ever made before indulging on rustic Italian fare. When you pull into the Petersen Automotive Museum (the largest automotive museum in the world), red contemporary sculpturs line the outer shell of the building like a dispersed garnet hug of visual appeal. Wrapping around like an octopus' tentacles but done in a sophisticated, elegant way, you find the fluid movement feels much like the tires that grip onto the pavement as they bend and move and find their traction in the heat of a sharp turn during an intense grand prix race. The Petersen is a legendary look at the history of automotive design and feasting at its newly designed, Drago Ristorante? It only lends to the experience.
[columns_row width="half"] [column]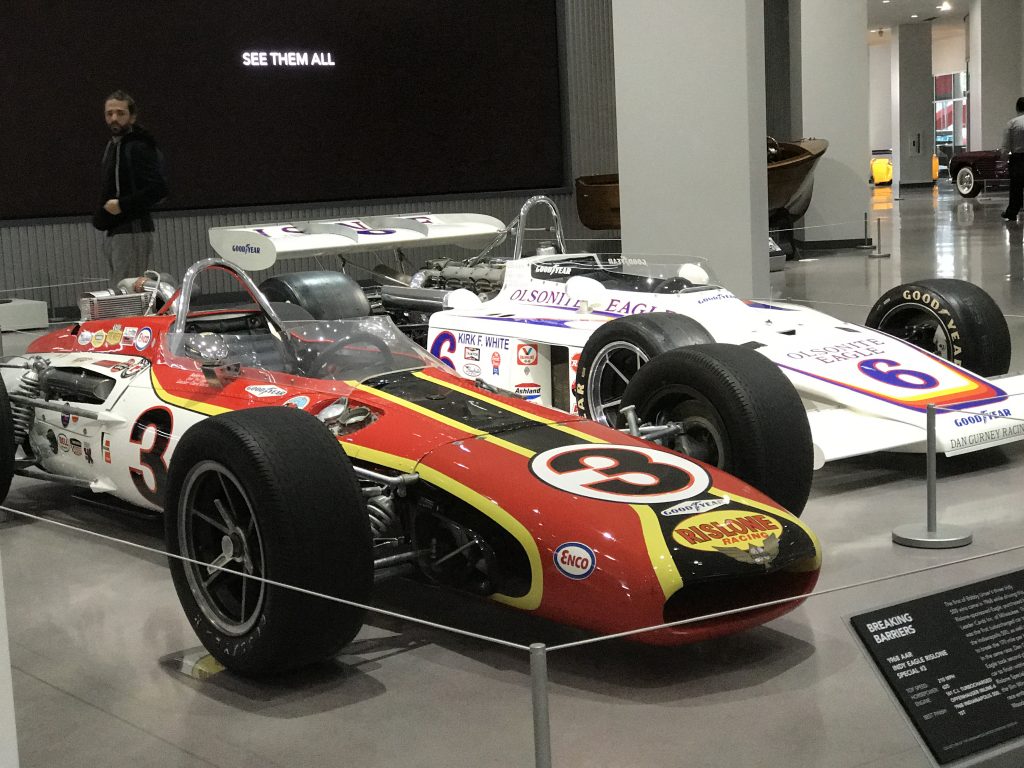 [/column] [column]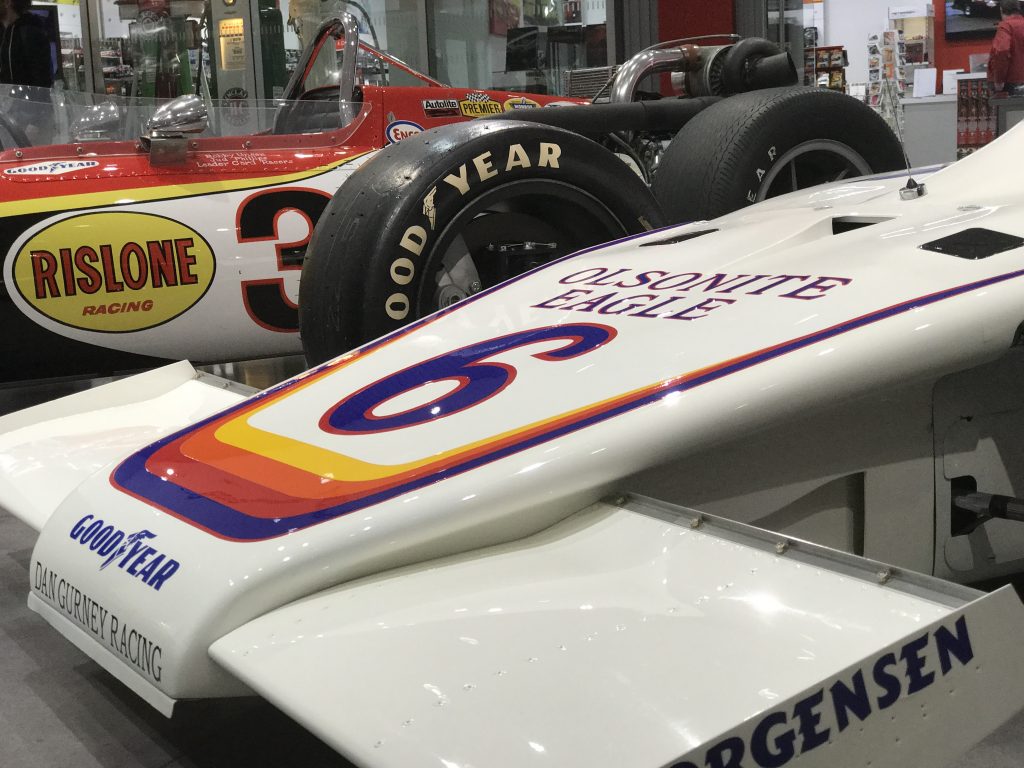 [/column] [/columns_row]
Recently opened after a collaboration with design firm, Felderman Keatinge & Associates, Drago is the vision of rugged designed met with soft, fluid lines. With the intonation of modernism, minimalism, a bright color palate and the presence of copper, steel and refined finishes, Drago is the ideal addition to the Petersen Automotive Museum. The design of the restaurant reflects the refinement of the museum and the bright, cold colors invite guests into a far more uplifting environment in the midst of the urban city.
Just as the cuisine of Drago melds together traditional and contemporary Italian cuisine, the design of the restaurant makes reference to the classic streamline modernism of the automobile and the contemporary need for comfort and intimacy," says Felderman. Stanley Felderman and partner Nancy Keatinge also designed Drago Centro in Downtown Los Angeles in 2008.
[columns_row width="half"] [column]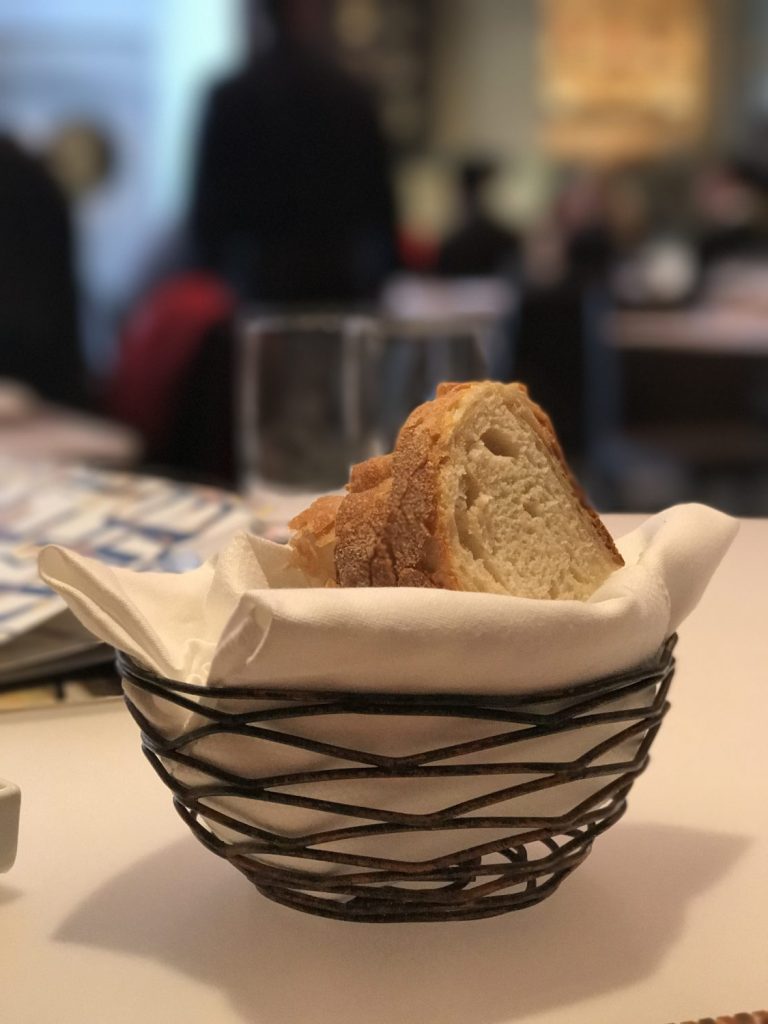 [/column] [column]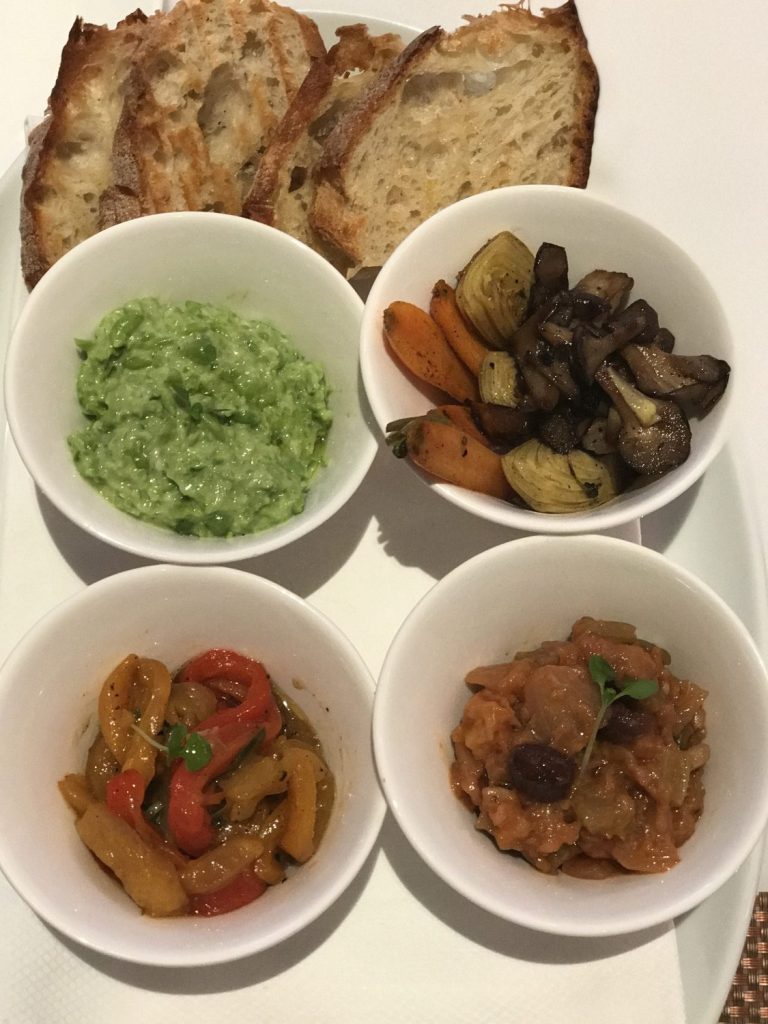 [/column] [/columns_row]
Drago Ristorante is an Italian inspired restaurant created by the the four Drago brothers, Celestino, Tanino, Calogero and Giacomino and the results make you feel like you could be along the Italian coast watching the famed Grand Prix while biting into rustic local cuisine.
To me, family and food are the two most important things in life," says Celestino Drago, "I'm honored to bring both to the Petersen Automotive Museum as we introduce Drago Ristorante and have the opportunity to continue providing Angelenos and visitors alike with a taste of our Sicilian heritage."
Hours of operation are Sunday through Friday from 11:00 a.m. until 10:00 p.m. and Saturday from 11:00 a.m. until 11:00 p.m. Please call 323-800-2244 and visit www.dragoristorante.com for more information and reservations.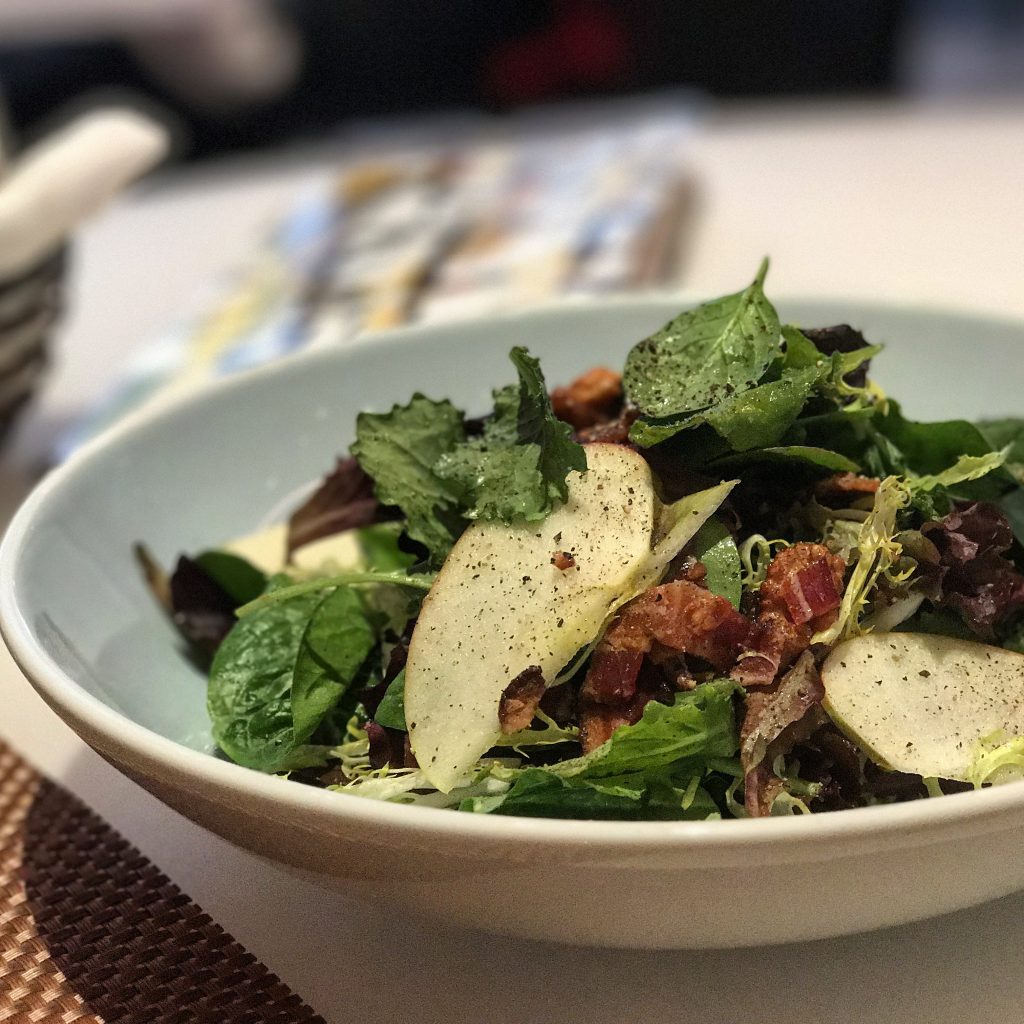 EAT UP
DELIZIE VEGETARIANE | caponata, roasted bell peppers, seasonal roasted vegetables, pea puree, toasted ciabatta bread
MELE E INDIVIA | pink lady apple, smoked bacon, candied walnuts, frisee, mixed lettuce, champagne vinaigrette
PACCHERI | large rigatoni pasta, porcini mushrooms, blue cheese
RISOTTO FIORI DI ZUCCA | butternut squash, zucchini flower, roasted hazelnut, parmesan cheese
TIRAMISU | mascarpone, lady fingers, espresso coffee
HO– — USE MADE GELATO & SORBET | trio of vanilla, raspberry and passionfruit
This is the perfect stop for lunch! It's bright and open floorplan enhances the dishes the Drago brothers created. While each dish, including the in-house bread, is worth a detailed review, it was the Paccheri that blew my mind and opened up my palate! The rigatoni is firm, cooked with the precise amount of temperature as to not disrupt the composition of the pasta itself and the porcini mushrooms are exceptional. The blue cheese balances out the porcini, which can sometimes overpower a dish with its intensity. This dish tasted of earth and romance, subtlety and balance and is one I'd order over and over again. The mele e indivia salad has notes of champagne and the bacon with pink lady apples is as if you've been invited into a garden to choose your own produce and the chef then pieces it together like a symphony of flavor. It's that good … Every dish is lovely, including the risotto which is like spring in a bowl with the zucchini flower bringing the plate together. It's light and refreshing and not too heavy. Lastly, I would be remiss to ignore the yummy desserts! According to Matt, "this is the best tiramisu he's ever had!" and he devoured every last bite. This is light and ruminating with flavor and refinement. I devoured the gelato and sorbet. The vanilla tasted like it was made that morning with sweet hints of vanilla bean throughout and the sorbets were bright and aromatic.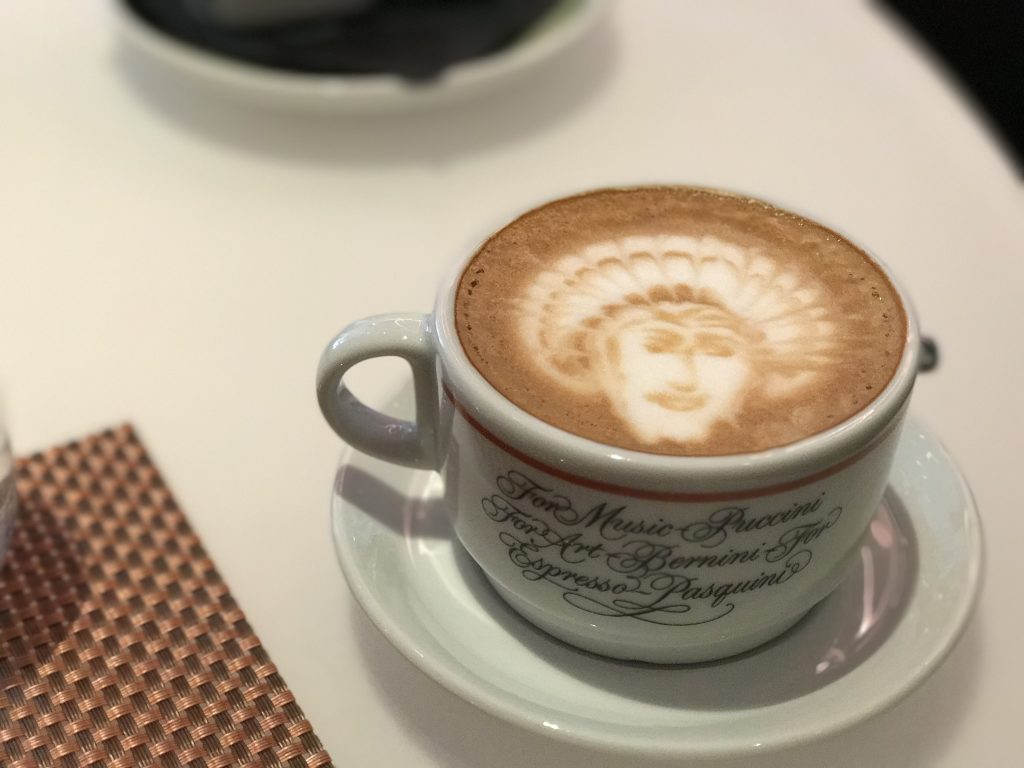 DRINK UP
While they have an incredible selection of apéritifs, wines and cocktails, I opted for a glass of Taittinger Brut Champagne and then rounded out lunch with an in-house latte. The latte (as you can see above) was a decadent piece of art itself: a self-portrait of the barista with a twist of humor. It tasted as good as it looked.
Let's just say that this is the way to spend an afternoon in Los Angeles. You'll be treated like royalty at the restaurant and be pleasantly full as you leave. (But don't forget: there's still dinner to plan for! For ideas of where to eat – and where to venture, check out more of our Los Angeles finds … READ MORE HERE)
[columns_row width="half"] [column]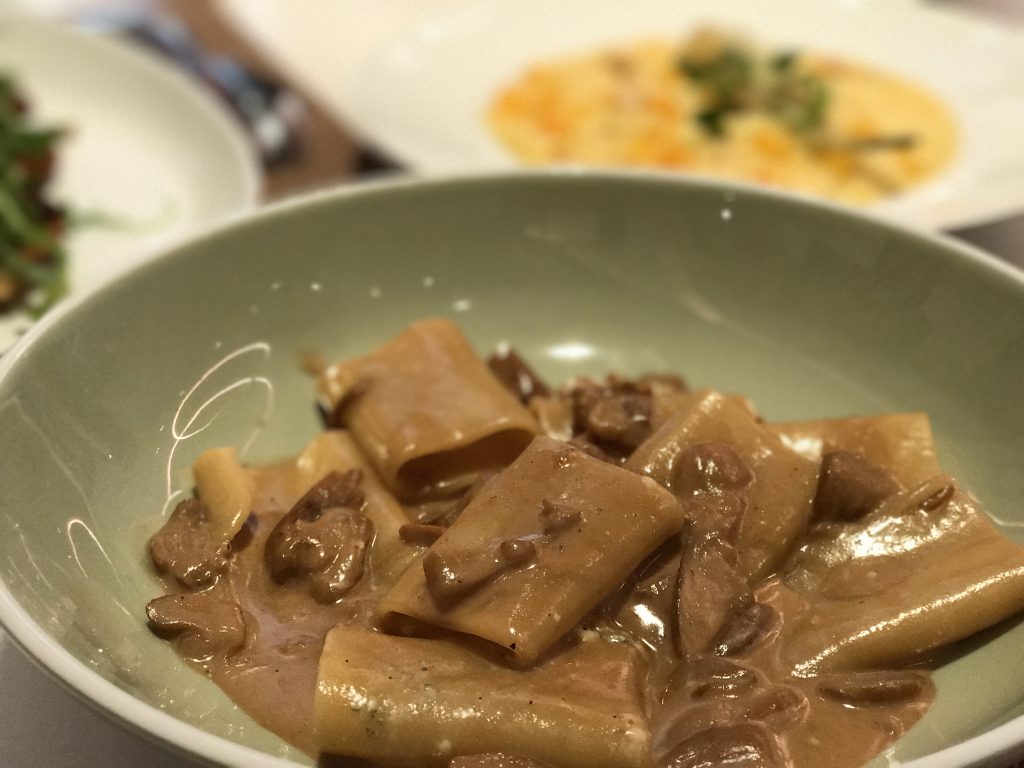 [/column] [column]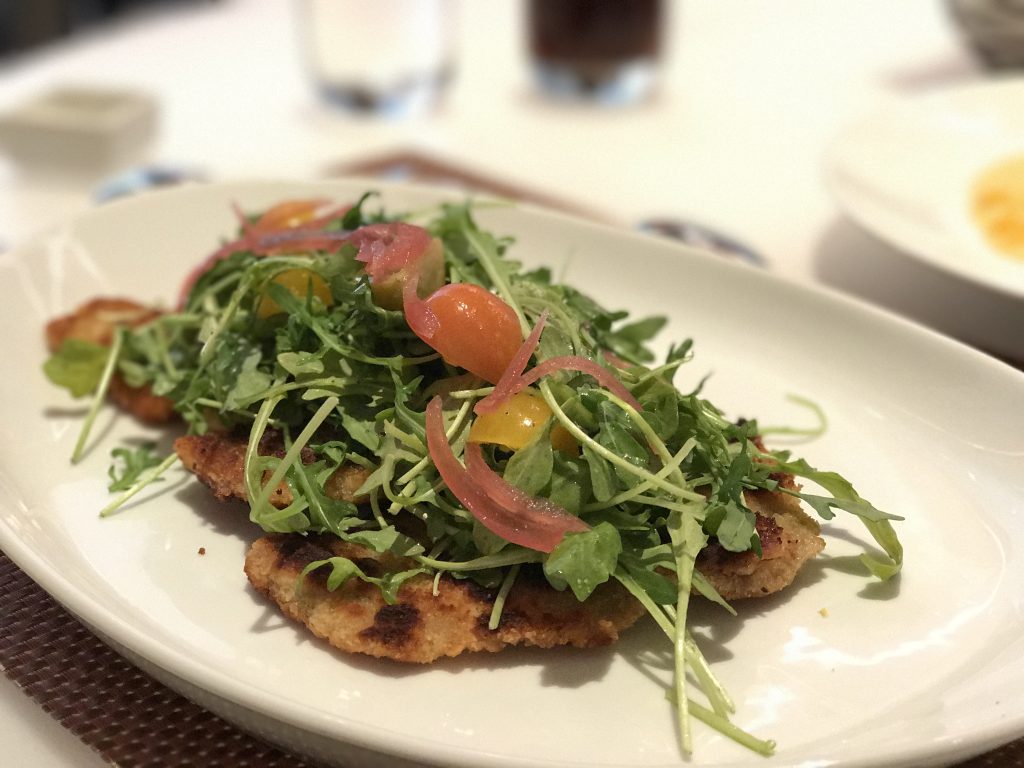 [/column] [/columns_row] [columns_row width="half"] [column]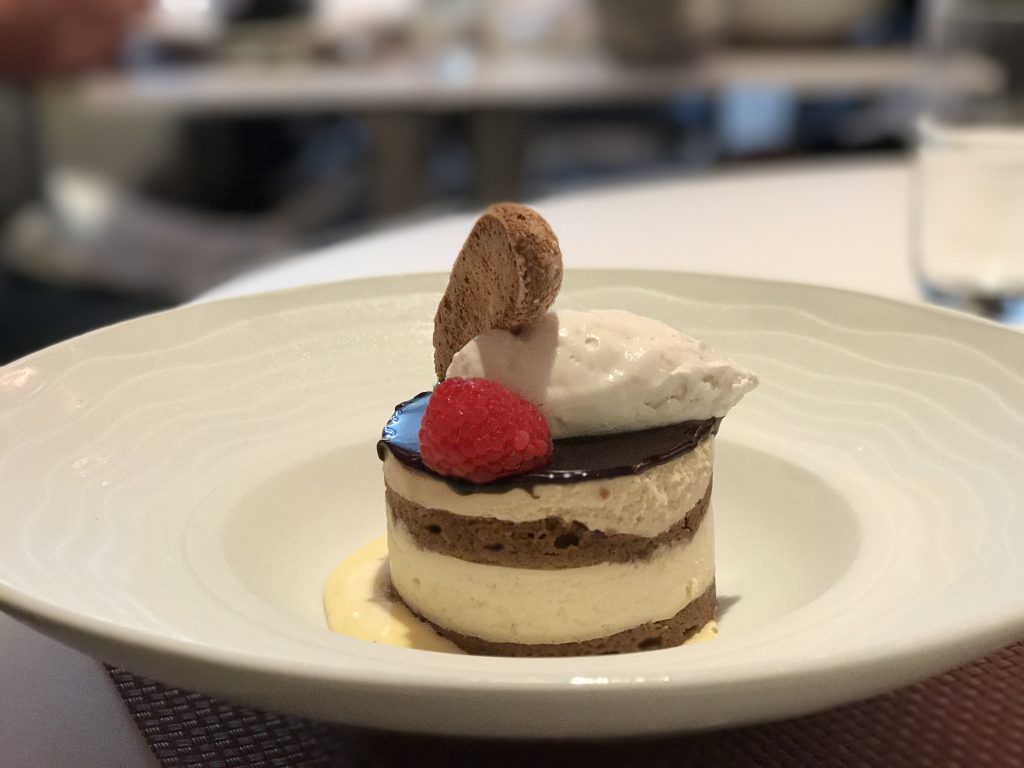 [/column] [column]
[/column] [/columns_row] [separator type="thin"]
About Felderman Keatinge + Associates
Felderman Keatinge + Associates are a Los Angeles-based design firm with an international career spanning more than three decades of innovation and a catalog of honors deeming the husband and wife duo of Stanley Felderman and Nancy Keatinge as futurists, industry leaders and Interior Awards' 2016 Design Legends. As pioneers of the "total design concept," their work is defined by barrier-breaking concepts that do not cater to passing industry fads, but instead reside in functionality and the goal of building a bridge to the future. For more info visit: www.fkastudio.com.