A brand new way to experience wine while seeing some of the world's most beautiful places
[dropcap letter="P"]lanning a trip to a wine region can be daunting. Where should we stay? Where should we eat? What wineries should we visit? Are there other activities we should explore? How do we get around? Wouldn't it be nice to have a curated experience in wine country where anything you want to do will be customized and planned for you? We agree. So luckily, we happened upon a brand new personally curated experience with a company called 
BeautifulPlaces
.
BeautifulPlaces is the first "villa company" in the world that focuses on epicurean luxury travel to wine regions and beyond. Whether you want to immerse yourself into a local community, take a cooking class, hire a private chef, or visit a winery, they can make it happen. The pinnacle of the experience is the accommodations. The collection of villas range from large chateaus to contemporary homes to mountaintop retreats. Pick a place – California, Caribbean, Colorado, Florida, Massachusetts, New York, Rhode Island, Austria, Brazil, Costa Rica, Croatia, Czech Republic, France, Ireland, Italy, Mexico, Portugal, Spain and Thailand – and let your journey begin.
[columns_row width="half"] [column]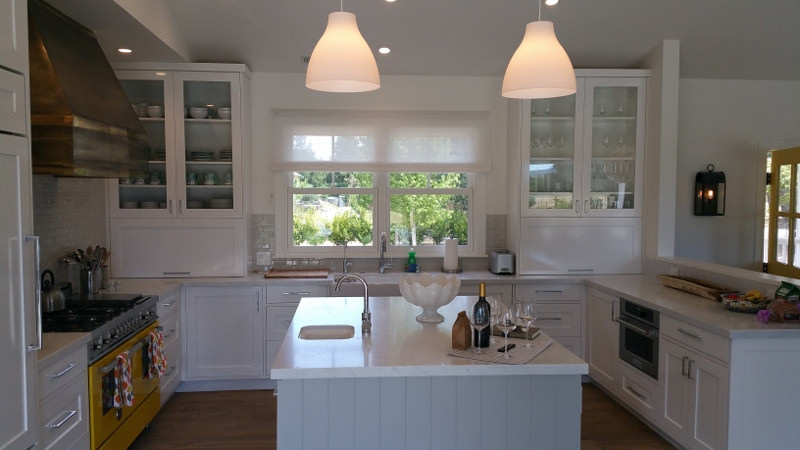 [/column] [column]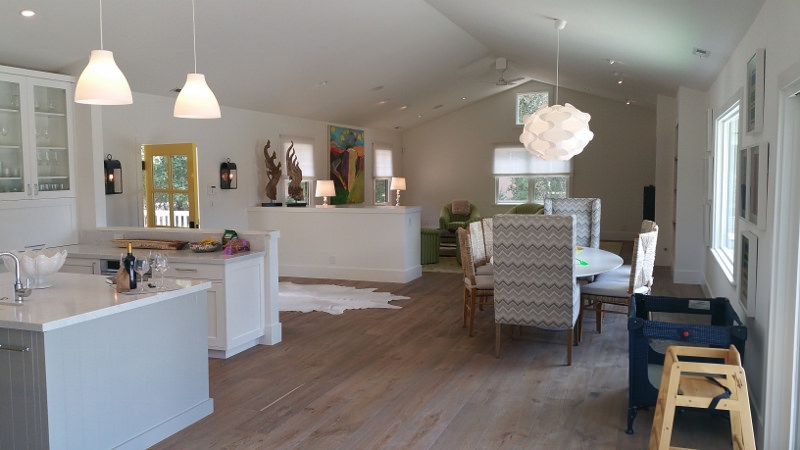 [/column] [/columns_row]
For my curated experience, I took a trip to Sonoma with my family to celebrate my brother's 40th birthday. On so many trips to Sonoma, and other wine regions, I normally reserve a room at a local hotel or bed and breakfast. But on this getaway, there was a group of us. My parents needed a room. My brother and sister-in-law needed a room. I needed a room. And my three-year-old nephew was joining us. Instead of getting three hotel rooms, where we might be on different floors and would not have a common space, we decided to rent a villa from BeautifulPlaces.
Our house, the Yellow Door Cottage, was a contemporary California ranch-style house with three bedrooms and a large great room and kitchen that looked out to the pool. The house was eight minutes from the town square of Sonoma. We entered the brightly lit space and were welcomed with a bottle of wine and some other accoutrements. But what really set the tone was the welcome package for my nephew. Sitting on the table was a shovel and pail, toy cars and other toys in a bag that was personalized for him. We immediately felt at home.
[columns_row width="half"] [column]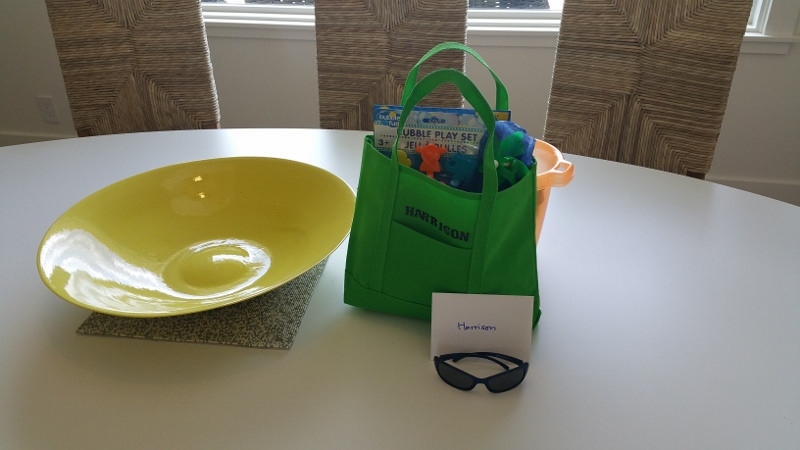 [/column] [column]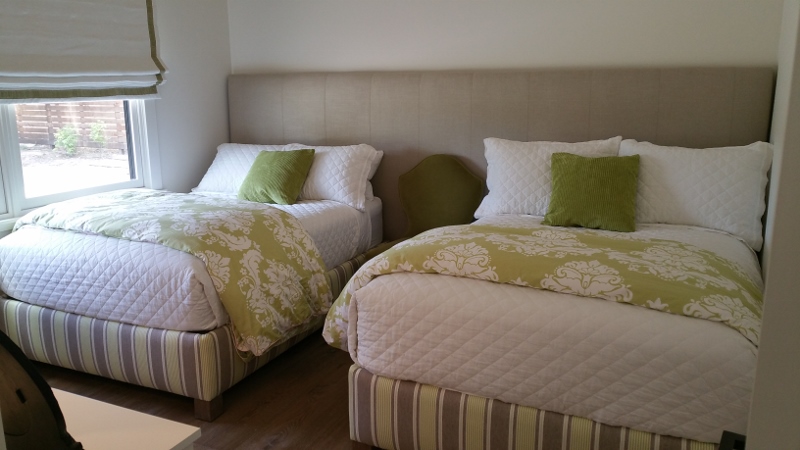 [/column] [/columns_row]
Being in one space, with a large common area, was ideal. We could be a family but also had plenty of privacy. My nephew ran around playing with his toys, then out to visit the horses in the neighboring yard while we relaxed and sipped wine. Feeling welcome in a beautiful, comfortable home was just the start of our curated weekend.
Prior to our trip, I was in touch with Suzanne, the reservation manager, and Max, the hospitality manager, from BeautifulPlaces, who wanted to know what we wanted to do during our short weekend in Sonoma. I was not used to having someone else offer to plan my trips to wine country so I thought I would only ask where they suggested we have dinner. I explained that we wanted good food but also had a three-year-old with us. Not only did they recommend restaurants but proceeded to make all the reservations for me, requesting a high chair and informing the staff at one restaurant of the birthday we were celebrating. Shortly after speaking with Suzanne and Max, they sent me confirmations.
[columns_row width="half"] [column]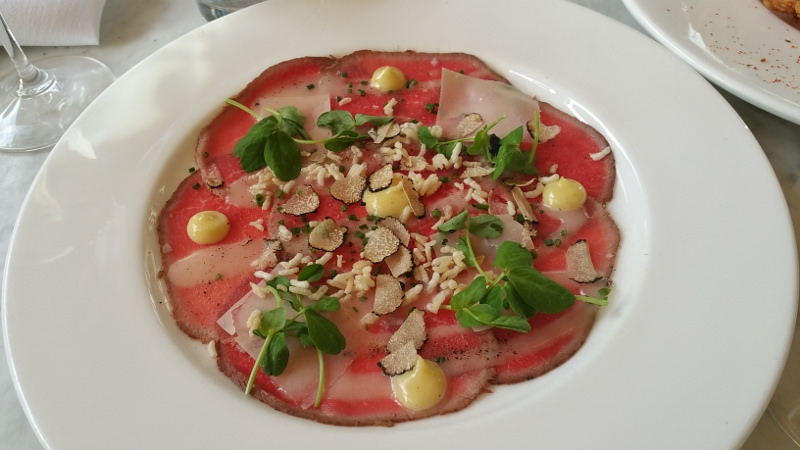 [/column] [column]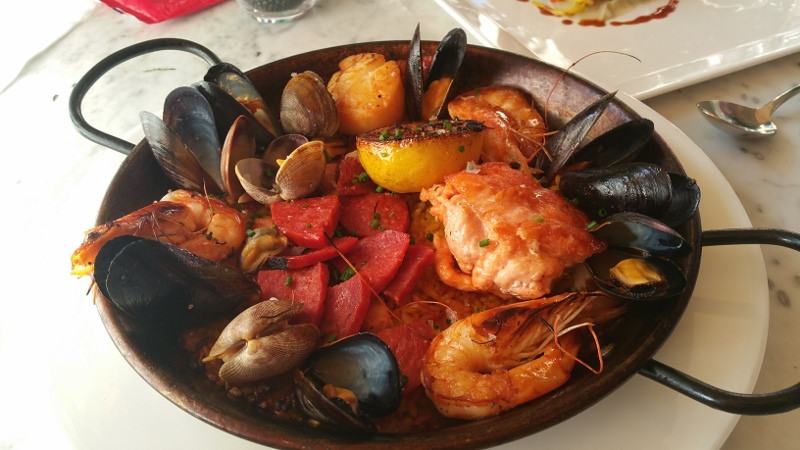 [/column] [/columns_row]
For Sunday night, Suzanne sent me the following: "I've made a reservation for your party of 6 for 6pm on Sunday, June 19th at The Eldorado Kitchen. It's right on the corner of the Sonoma Plaza at 405 First Street West. They have a beautiful large outdoor patio and great food. Take a look at their website and menu and see what you think. It was my 1st thought for you." We arrived that night and a table on the patio was awaiting us.  The El Dorado Kitchen, a charming, casual restaurant located on the group floor of a 37-room boutique hotel, features farm-driven, California cuisine sourcing ingredients from local purveyors.
For Monday, Max sent me the following: "On Monday I have a reservation at Harvest Moon Cafe confirmed. This is where the produce from Kamen Estate is used and it's a wonderful Californian restaurant with maybe 8 tables in the restaurant, but a great outdoor patio with seating there as well. I requested outdoor seating and a high chair for you. Please let me know if you have any questions or if there is anything else I can do for you!" Harvest Moon is a small, unassuming restaurant where the patio dining is a garden setting. Run by husband and wife team, Nick and Jen Demarest, who trained at Chez Panisse, they focus on fresh and sustainable ingredients for the New American menu.
[columns_row width="half"] [column]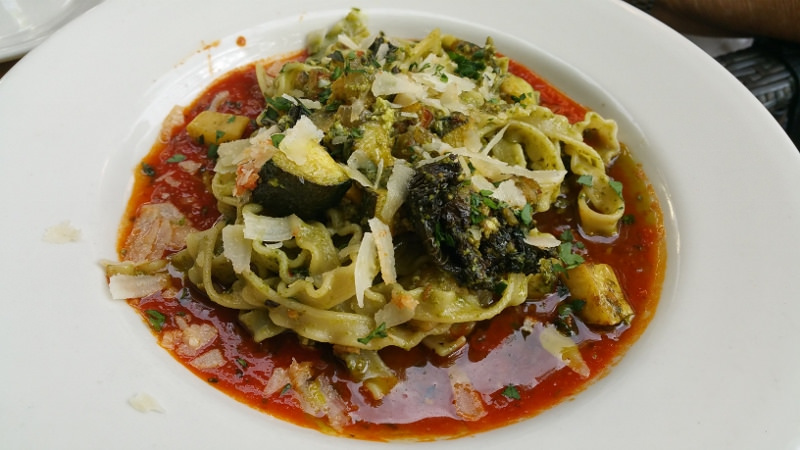 [/column] [column]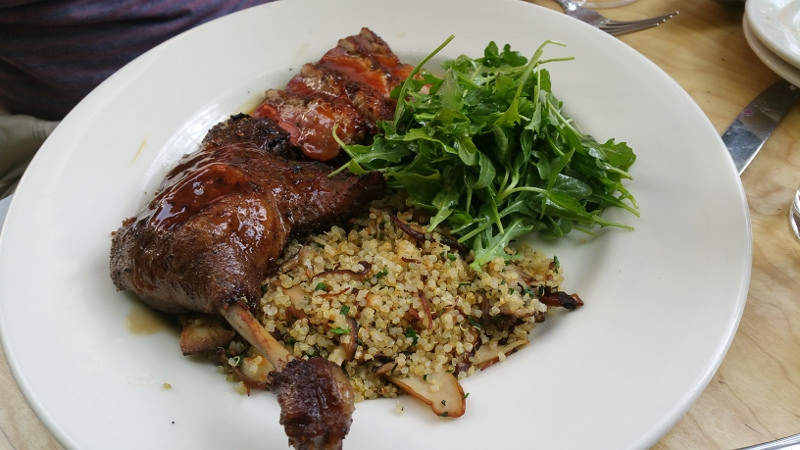 [/column] [/columns_row]Max also offered to schedule some winery visits during our stay. My first reaction was to tell him that I could take care of that myself. After all, I know many winemakers and am used to exploring wine regions on my own. But, Max started to talk about some of the unique wine experiences. In fact, they were the kind of experiences that are not available to the general public. I decided to let him plan some for us and he arranged visit to Kamen Estate and B Wise. [columns_row width="half"] [column]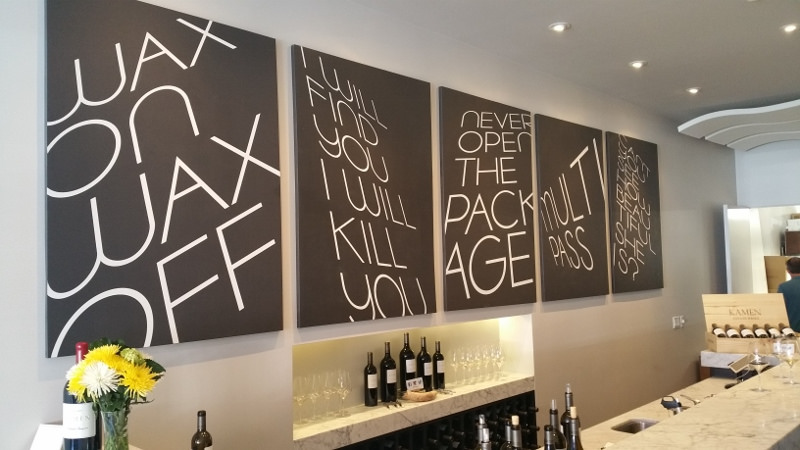 [/column] [column]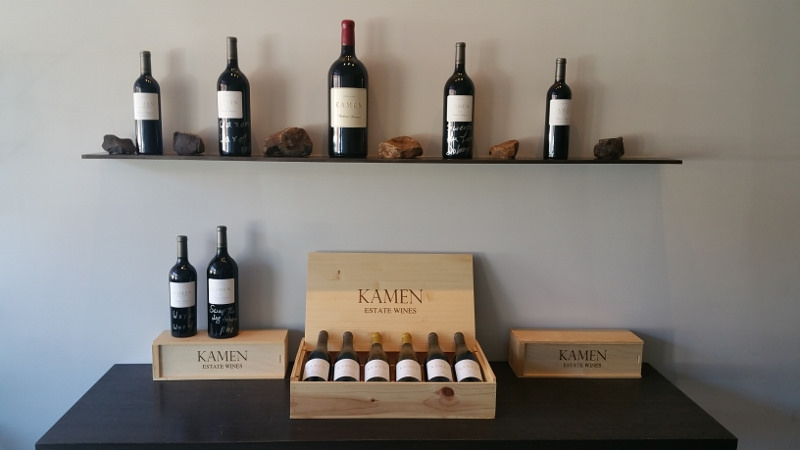 [/column] [/columns_row]
Kamen Estate Wines is owned by screenwriter Robert Mark Kamen, who wrote Taps, The Karate Kid series, A Walk in the Clouds, The Fifth Element, Taken and more. Kamen bought his Mayacamas Mountain vineyard, which sits in the Moon Mountain AVA, located on the Sonoma side of Mt. Veeder, after selling his first script. The tasting room is located along the Sonoma Plaza but our exclusive visit took us to the top of Moon Mountain where we tasted the Kamen cabernet sauvignon, sauvignon blanc, grenache, syrah and cabernet franc while looking out at the Sonoma Valley.
After receiving a confirmation for my tour and tasting at Kamen Estate, I received another confirmation from Max. "Tuesday I have you confirmed for a tour and tasting at B Wise also at 2:00pm. B Wise has what I think are the coolest wine caves in all of California and they make some incredible estate wines. Again, this is a small winery with a public tasting room, but the private tour that you are going on is more for club members and those "in the know." You should receive an email from B Wise with directions and a gate code. Please be sure to follow these directions as GPS will not get you to the caves, but instead to the tasting room."
[columns_row width="half"] [column]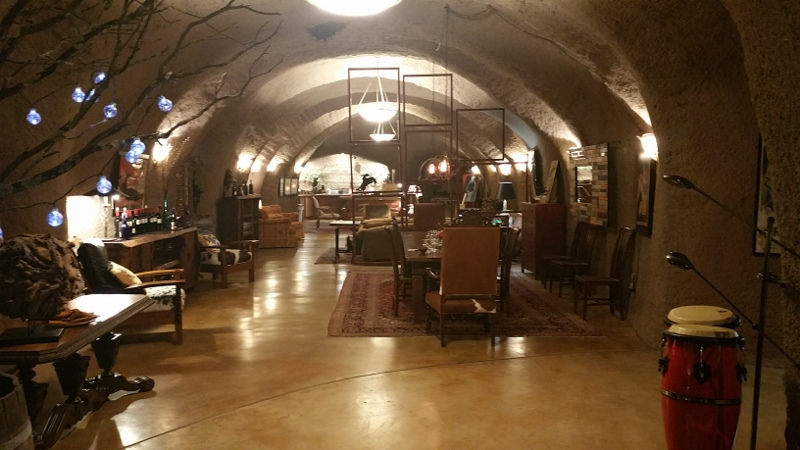 [/column] [column]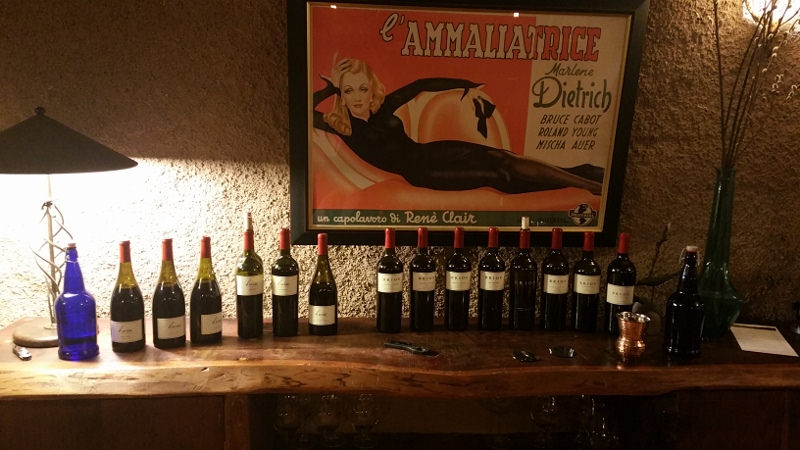 [/column] [/columns_row]
The B Wise (www.bwisevineyards.com) tasting room is in the town of Kenwood. However, our specially arranged visit took us to the cave cellar that sits on the 100 acres in Moon Mountain, purchased by Brian Wise in 2001. Twenty-one acres are planted to vines, which sit at an elevation of 700 feet in red volcanic ash. The cave is the ideal "man cave", full decorated and furnished. Here we enjoyed a reserved library tasting of the wines, including the cabernet sauvignon that has bright aromas of dark red fruits and minerality,
For our last night in Sonoma, Max suggested that we go to the Sonoma Farmers' Market that takes place every Tuesday night in the town plaza. The Sonoma town plaza is the largest town plaza in California and includes a playground for children. On Tuesday nights, the plaza is filled with food vendors, fresh produce and live music. It is what all the locals do, and what visitors-in-the-know, like us, did.
[columns_row width="half"] [column]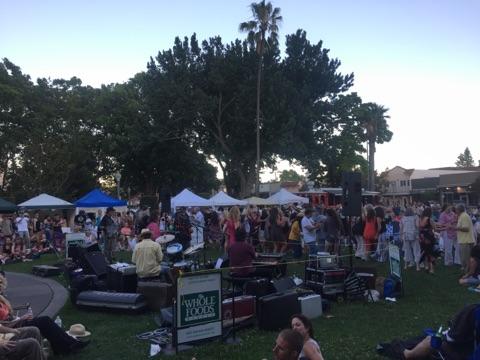 [/column] [column]
[/column] [/columns_row]
With a BeautifulPlaces' concierge, activities such as reservations at restaurants and visits to exclusive vineyards, as well as cooking classes, in-home spa treatments, certified nannies, local transportation, pre-arrival shopping and hot air balloon and helicopter trips, can all be arranged. If you like photography, spend a day with a professional photographer; if you like astronomy, view the night sky with an astronomer. If you can think of it, they can arrange it.
They definitely changed the way I view planning an escape and now I know to defer to them whenever I want a stress-free, unforgettable, personalized experience! We couldn't have asked for a better curated family weekend in Sonoma.