#theATOD5 California Reasons For Sensory Overload
Up + Down This Decadent State
photos by Dawn Garcia
[dropcap letter="C"]alifornia is not only our hometown but the state where dreams come true, tech companies rule, and food, spirits and wine take center stage. With over 39 million residents (three times the population of Tokyo) stretched out over 163,000 square miles with an
average spending pattern of a 3%
 increase year over year, and being the sixth largest economy in the world (not the US – the WORLD), we Californians are big advocates of our own state. With some of the most beautiful wines anywhere around the globe, we take tremendous pride in the lush landscapes, diversity of cuisine and cultures, innovation and the idea that here? Anything can happen.
Californians are known for being incredibly laid back, well dressed, happy spenders and those who love a good day (and night) out. We live where the sunshine rarely ceases to greet us, where the temperature stays at an average of 75°F, the ocean is a short drive away, the restaurants are in plenty and the design of hotels take us back to times of glamour and elegance with a twist of cool. So when it comes time to give in to all of our senses, we don't have to look much further than a 45 minute plane ride or an 8 hour drive. This is a state that has EVERYTHING!
While we could compose a list of hundreds of "MUST" experiences (and we plan to), we decided to keep it simple and start with five options spanning everything from relaxation to wining and dining. We promise to keep these coming …
(we can't help it. There is a LOT to cover!)
[separator type="thin"]
SERENITY
Trilogy Spa, Manhattan Beach
In California, we're known for being super "chill" but if you met us, you'd know we're all working tirelessly making our entrepreneurial dreams come true, making every second count, making certain to remember who we just spoke to because somewhere down the line, there's likely to be a collaboration. SO – it's an understatement to say we must – and I do mean MUST – find time to unwind and recenter our chi. We recently had a zen experience at a little place called Trilogy Spa.
Trilogy Spa is located in the gorgeous Manhattan Beach. Tucked away just three blocks from the sand, it is serenity to the umph degree. At first it seems small and indiscreet – and it is – but the services are anything but. I was treated to truly divine treatments that left my body in a blissful state. As you enter, you are greeted with a staff that gently checks you in and walks you up the stairs along the candle lined floors to give you a brief tour. Once you are taken to a locker to undress and dress yourself in a cozy robe, you are handed a glass of bubbles and off on your relaxing journey you go.
I'd recommend the Lehua Honey Rainbar – an invigorating sea salt exfoliation, followed by being slathered head-to-toe with healing Island Lehua Honey and ultra moisturizing coconut oil. Ask for Linda if possible. She is a magician! Your stress will melt away and your skin will thank you. A bonus is to stay at SHADE Manhattan Beach so when you're done with your relaxation, you can spoil yourself in your room and then head to the rooftop for some cocktails by sunset.
[columns_row width="half"] [column]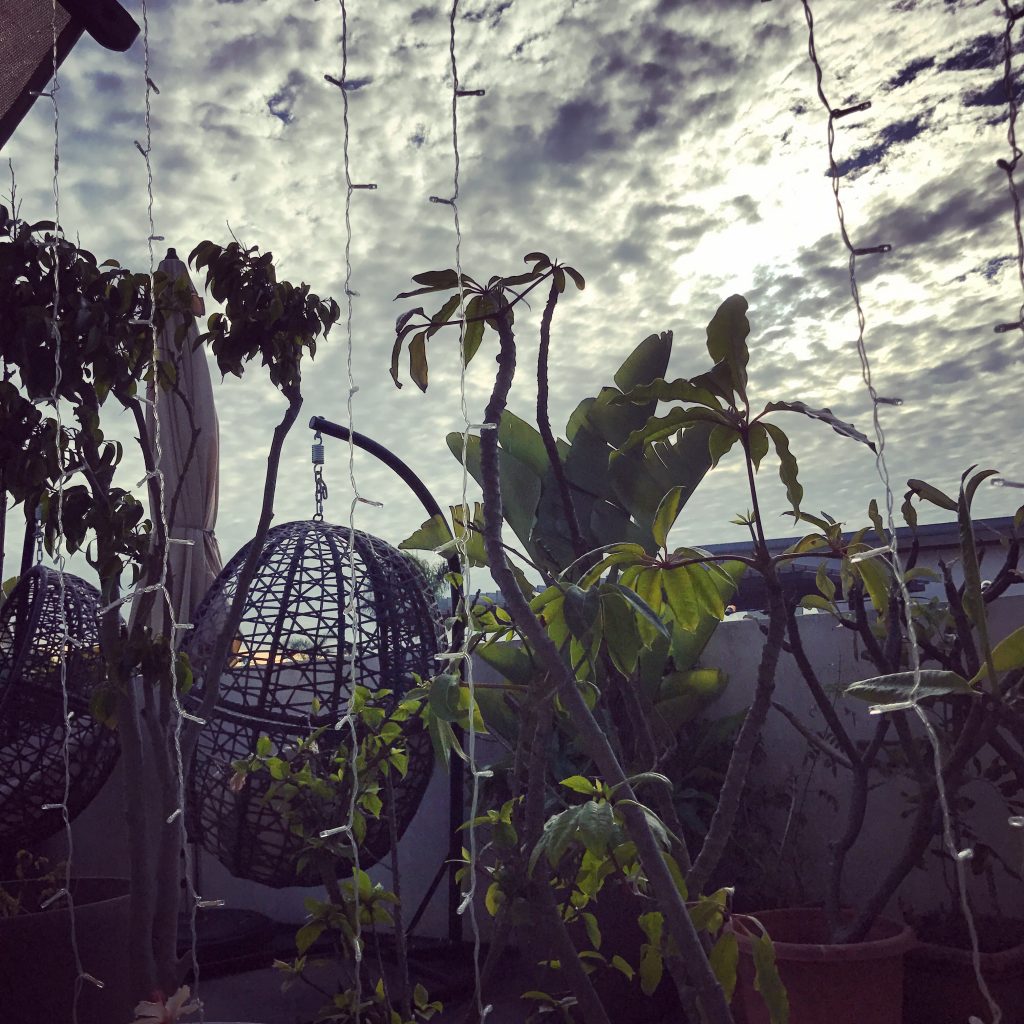 [/column] [column]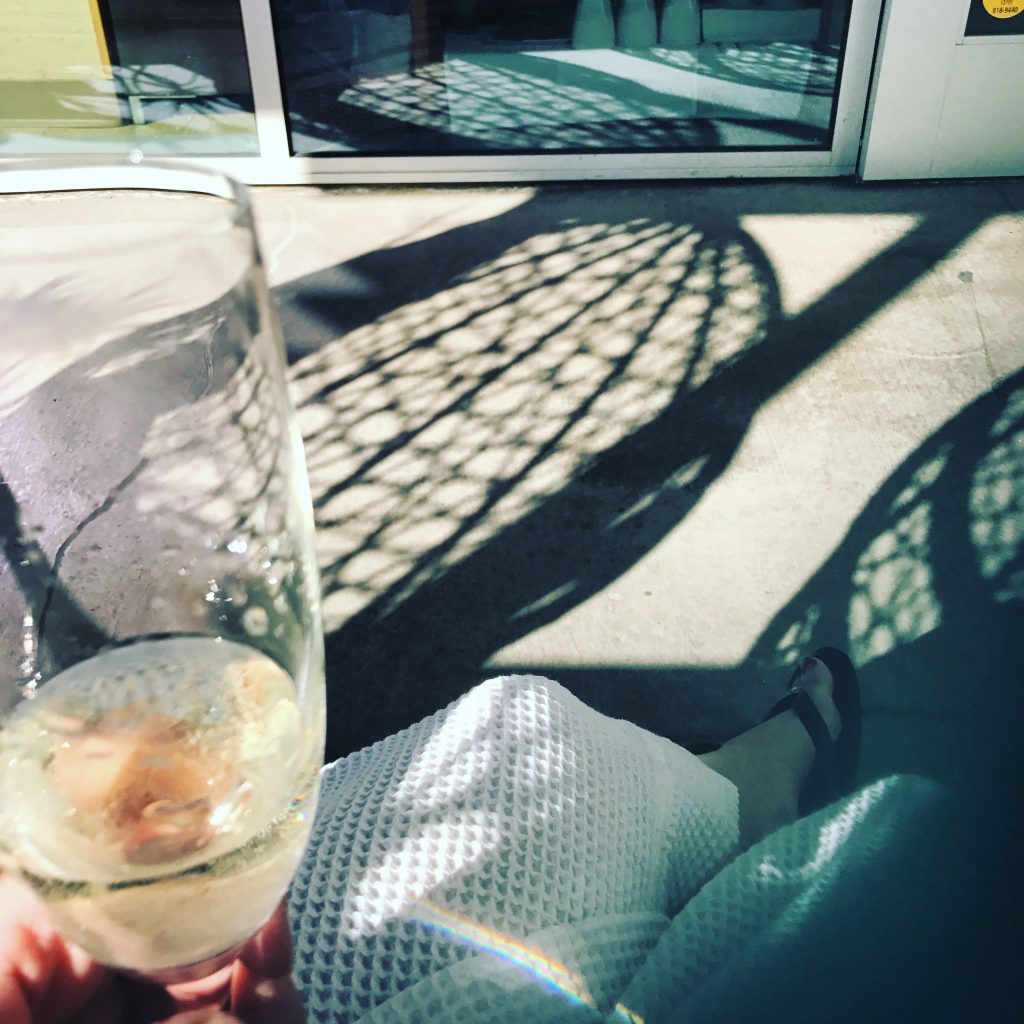 [/column] [/columns_row] [separator type="thin"]
SLEEP
MacArthur Place, Sonoma Wine Country
While Napa Valley tends to get the spotlight often (and rightfully so), its Sonoma County that continues to capture our heart. Sonoma can best be described as a little slice of small town heaven. Sure, its set amidst breathtaking views of the California mountains with sweeping views of vineyards and a Town Square that will just make you happy, it also has secret wineries rounding up into the hills that make you feel like you've been transported into another land. It also happens to have one of my new favorite hotels: MacArthur Place.
MacArthur Place reminds me of something I'd envision in the affluent section of the south: Plantation shutters, darling grounds with sweet little gardens, a mish-mosh of style and decór including a restaurant that has a cowboy theme and a rich ideal, there's even a grand open dining room with high beam whitewashed wood ceilings, oversized plantation shutters and a white gazebo with a steeple-like peak. Needless to say, this hotel has charm in spades.
Located just over a half mile from the town square, I had the pleasure of staying in the Spa Suite. A suite that was very difficult to leave once I settled in. Start a fire, grab your robe, slip into your birthday suit and venture outside on your private patio for a Japanese soak in the traditional tub while the waterfall soothes you and the bath tea saturates into you for utter tranquillité. After you've gotten lost in that calm, you can grab your robe (or not) and turn on the outside shower equipped with shampoo, conditioner, bath gel and nothing but sky all around you. When I was there, romance just beckoned as the rain fell overhead and the steam from the shower filled the air around me. I don't know that I could have conjured up a more beautiful way to spend my days. 
So after you enjoy the patio, including the zen garden equipped with a stone bench resting on the stones, you can get ready and head into the Library for wine tasting and light cheese, fruits and crackers during dusk. The wines are local and the library is a quaint stop. The restaurant Saddles also has a pretty broad menu including a tasty hot dog, steak, pita, hummus, whatever it is you order, it's lovely to order in. They also happen to have an expansive breakfast with coffee, fresh pressed juices, pastries, oatmeal, hard boiled eggs and a full breakfast menu available as well. This is easily one of the most beautiful places to stay in the main town.
29 East MacArthur Street | Sonoma, CA 95476
[columns_row width="half"] [column]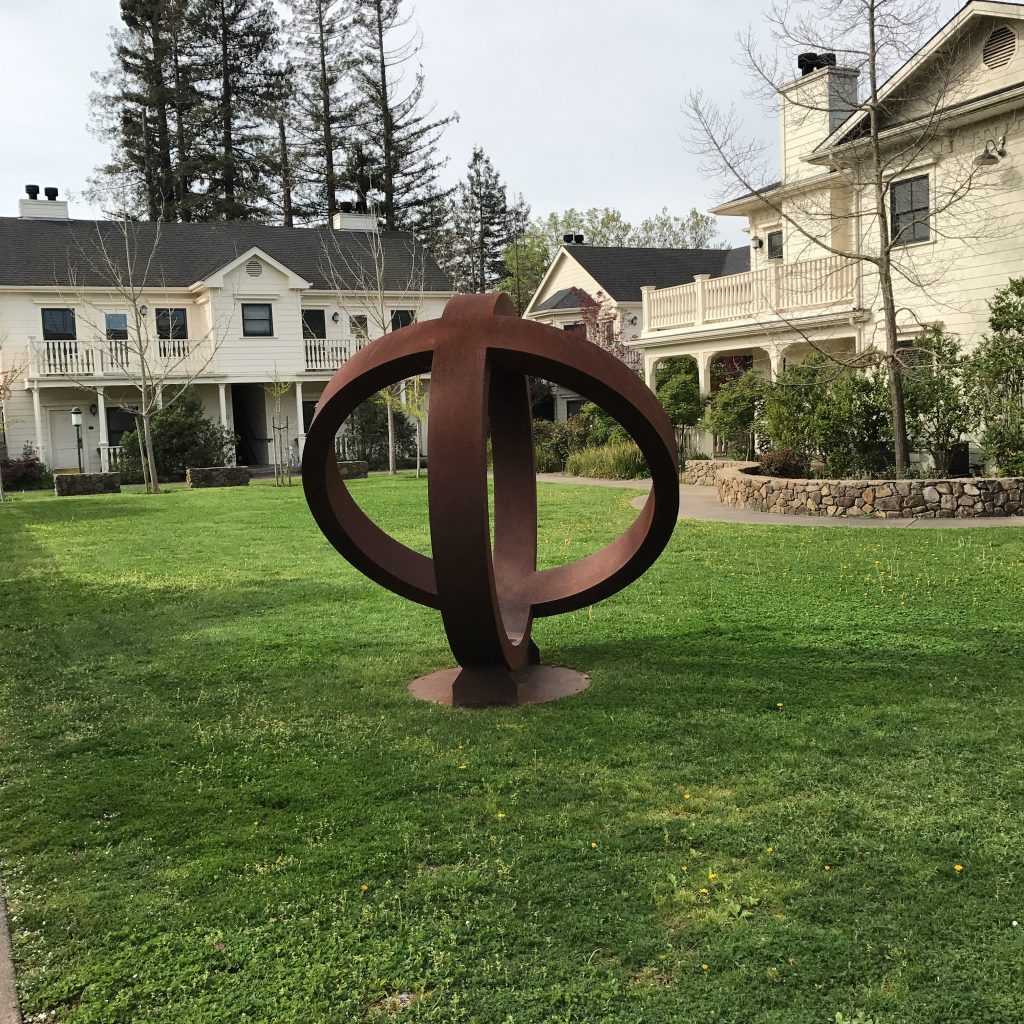 [/column] [column]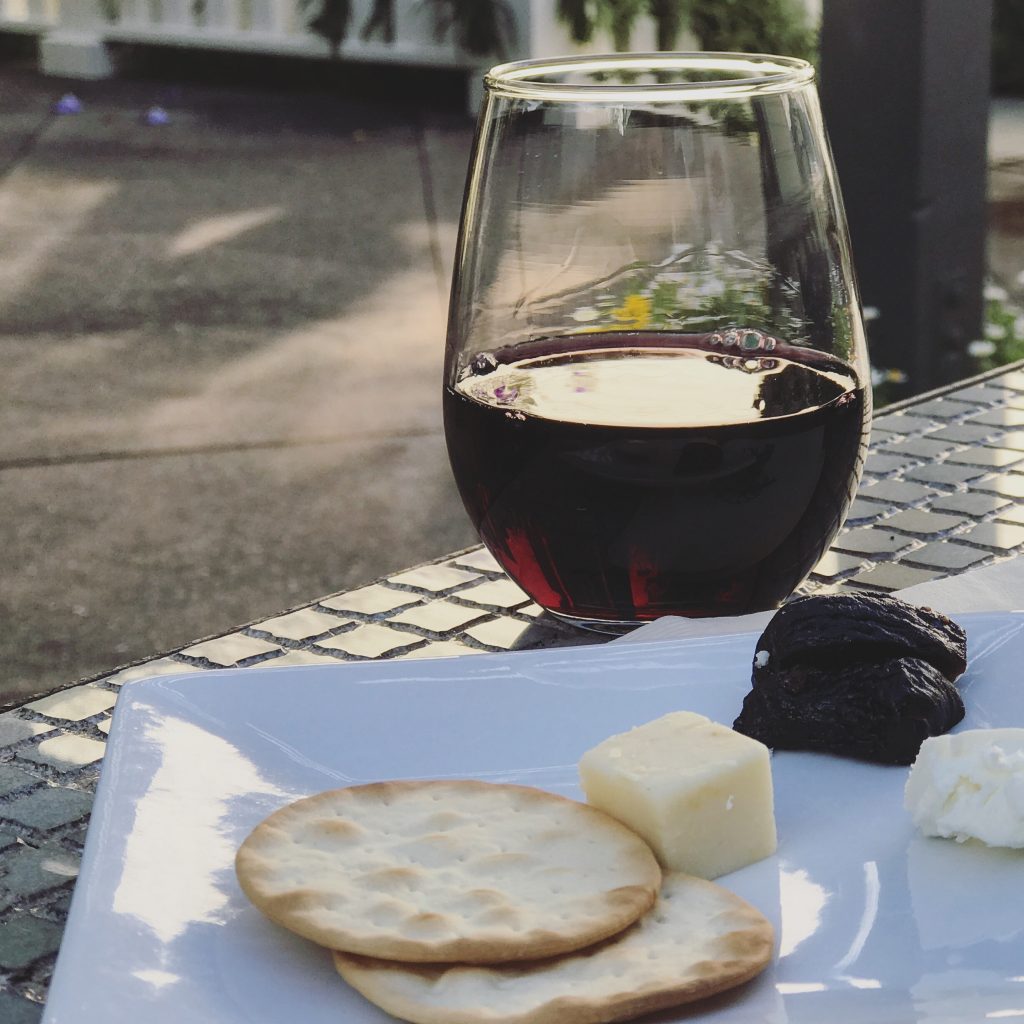 [/column] [/columns_row] [columns_row width="half"] [column]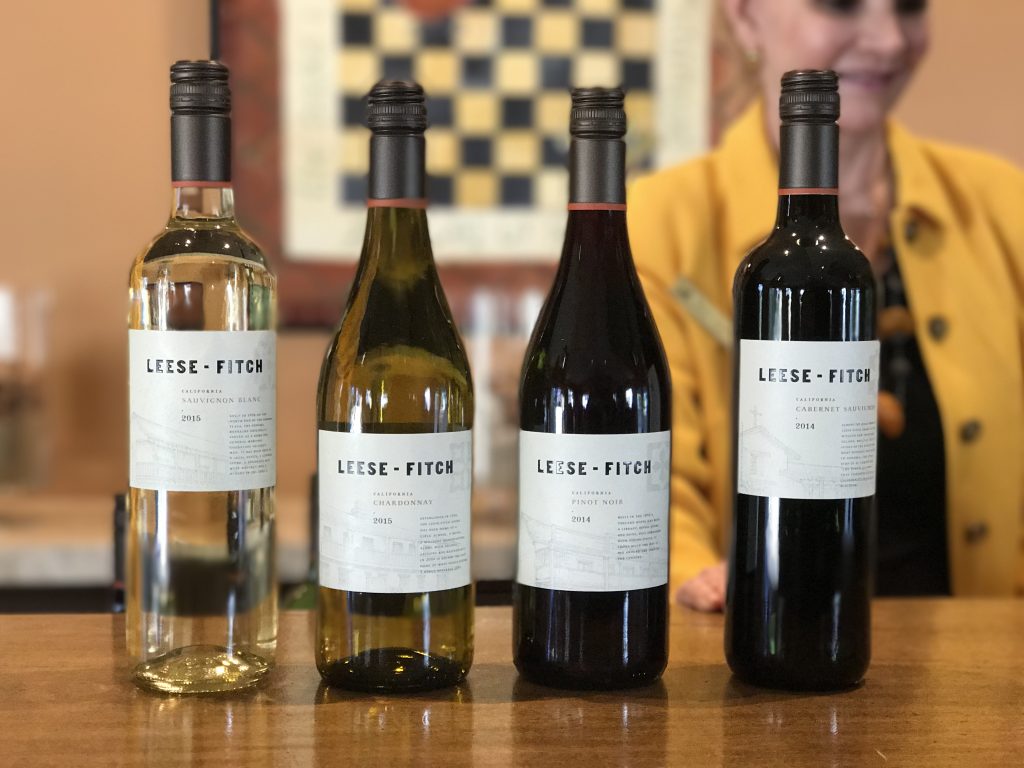 [/column] [column]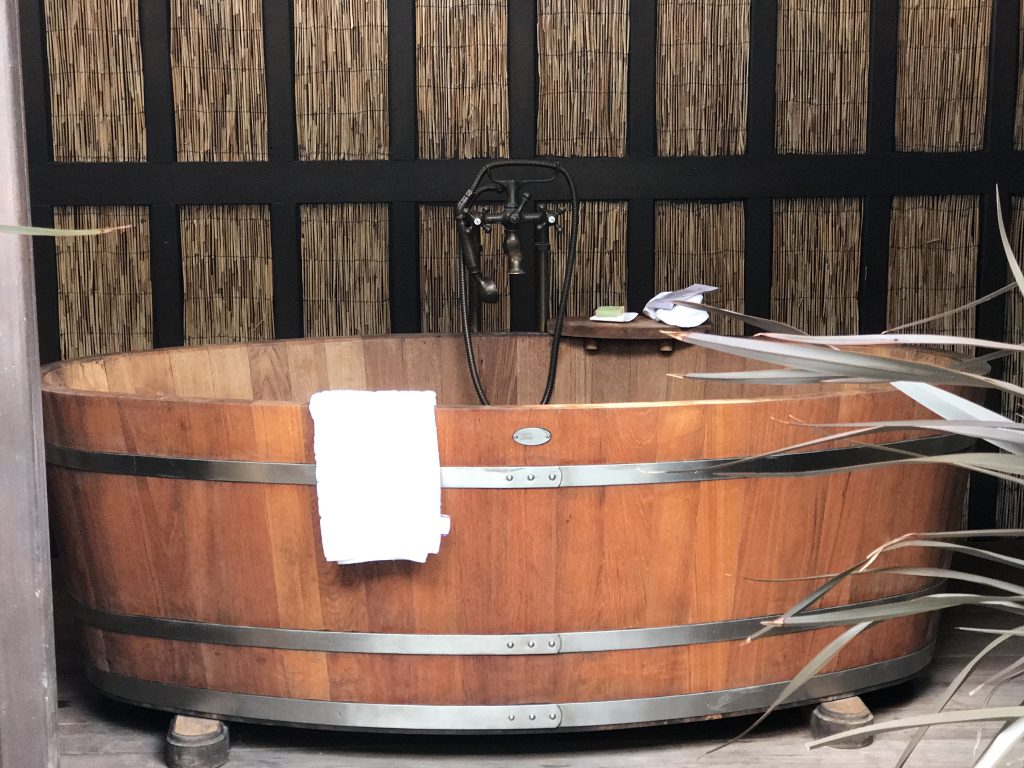 [/column] [/columns_row] [separator type="thin"]
SIP
 Tin City, Paso Robles
Who doesn't love to find a place that once housed nothing but industrial buildings with minimal curb appeal that turned into a haven with a badass sign, tastings rooms of wine, beer, spirits all made by super cool people?! That's Tin City in Paso.  Somewhere in between Los Angeles and San Francisco exists a land of microclimates that mirror Italy, France, Spain, and all of the fascinating elements of land, sea, and mineral plentitude. That place is Paso Robles. Known for creating big, bold cabs (cabernet sauvignon), interesting rose's, sustainable spirits like Re-FIND vodkas or broad whiskeys, it's an ever growing city. That said, Tin City is where you go to get your fill of beers, wines and ciders with a side of super casual. With 23 tasting rooms, you should plan on grabbing Lyft and just giving in to the plethora of options.
Our two favorites? Field Recordings + Barrel House Brewing Co.
3005 Limestone Way | Paso Robles, CA 93446
[columns_row width="half"] [column]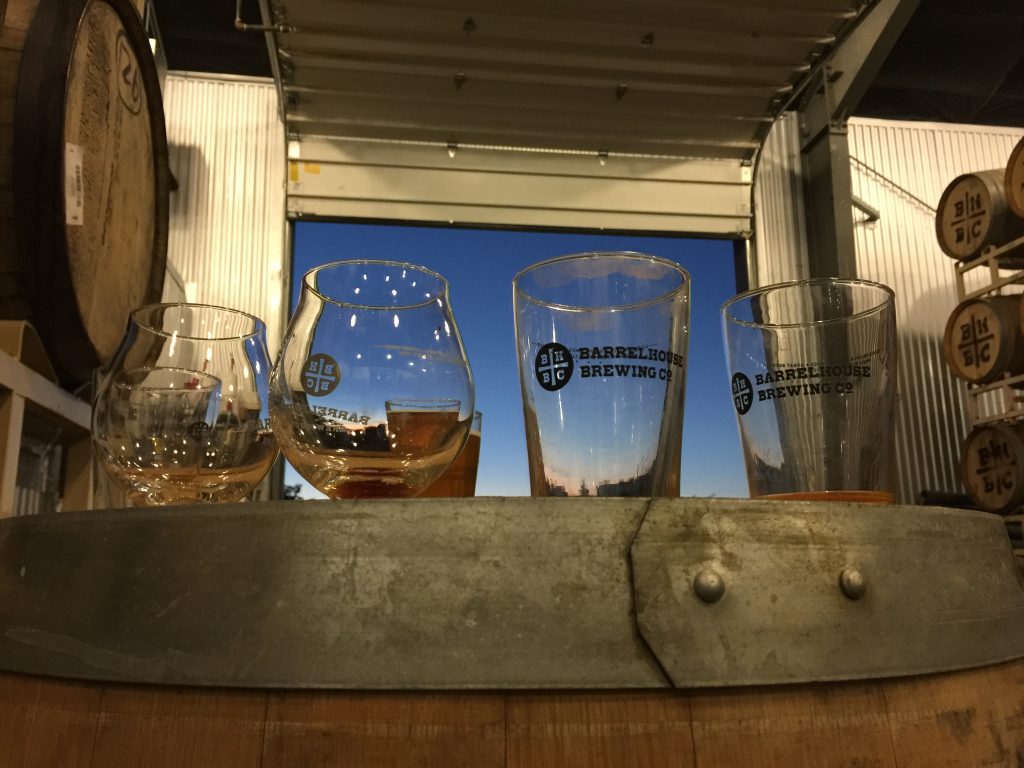 [/column] [column]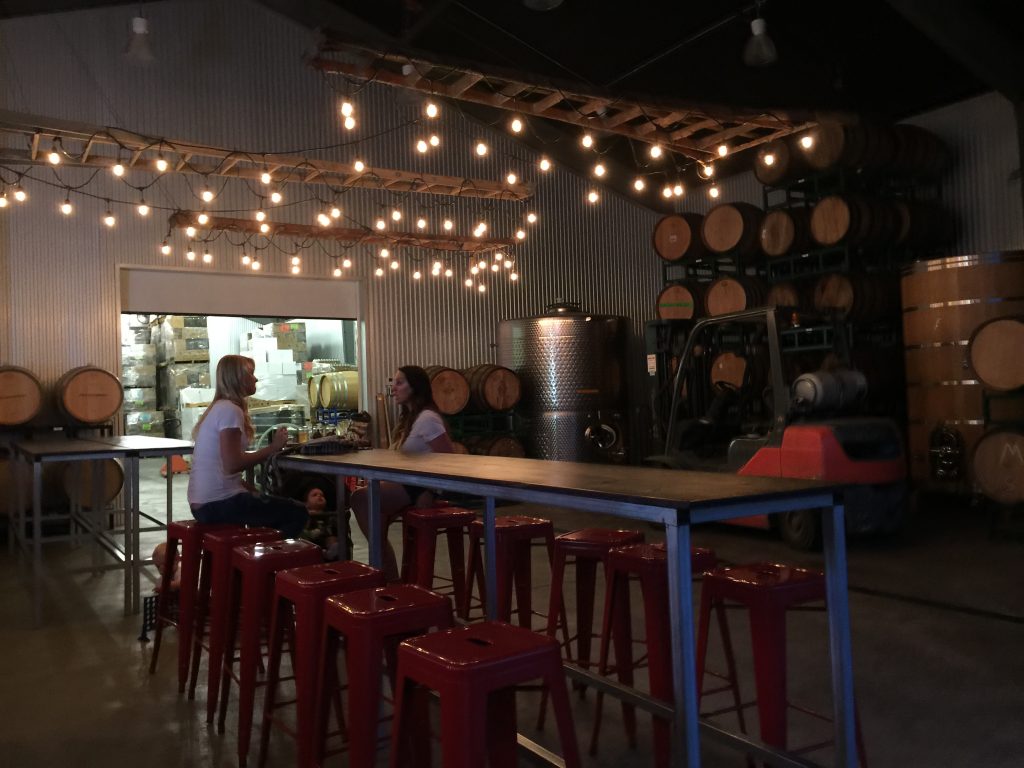 [/column] [/columns_row] [separator type="thin"]
SWOON
Bar Jackalope | DTLA
Bar Jackalope is one of those places that makes you feel like you've left today's buzzing busy-ness and were retrofitted ever so seamlessly into the 1930's. In other words, its dark and romantic, a place to sign contracts and steal a kiss, and has a dapper and daring appeal that is well worth braving LA traffic for. With a secret entrance deep inside the jowl of Seven Grand, you're best off walking inside, up the stairs, past the "regular bar" and then immediately to your right seeing a door: A plain, unimpressive dark door. That's the door! Knock, ring, and wait. Soon a handsome man dressed to the nines in bespoke will greet you and in you go!
One thing you should know when you go to Bar Jackalope is your whiskey, bourbon, scotch, and tequila sophisticated longings will be met and matched. Whether you grandstand with a glass of Pappy or uncover a newly branded bottle of something sexy and intense, you will have options. The decór embraces a library reminiscent of a design caliber somewhere between aristocracy and prohibition – seedy and elegant all at once – which is part of its charm. Regardless, you have to come here … if you can get a reservation or granted access. It's a bit of an exclusive space primarily because it isn't as grandiose in size as it is in appeal. When you do manage to get in, get yourself a cigar and sip and smoke on the patio. In Downtown Los Angeles, there are few cooler things to do.
515 W. 7th Street | Los Angeles, CA 90014
[columns_row width="half"] [column]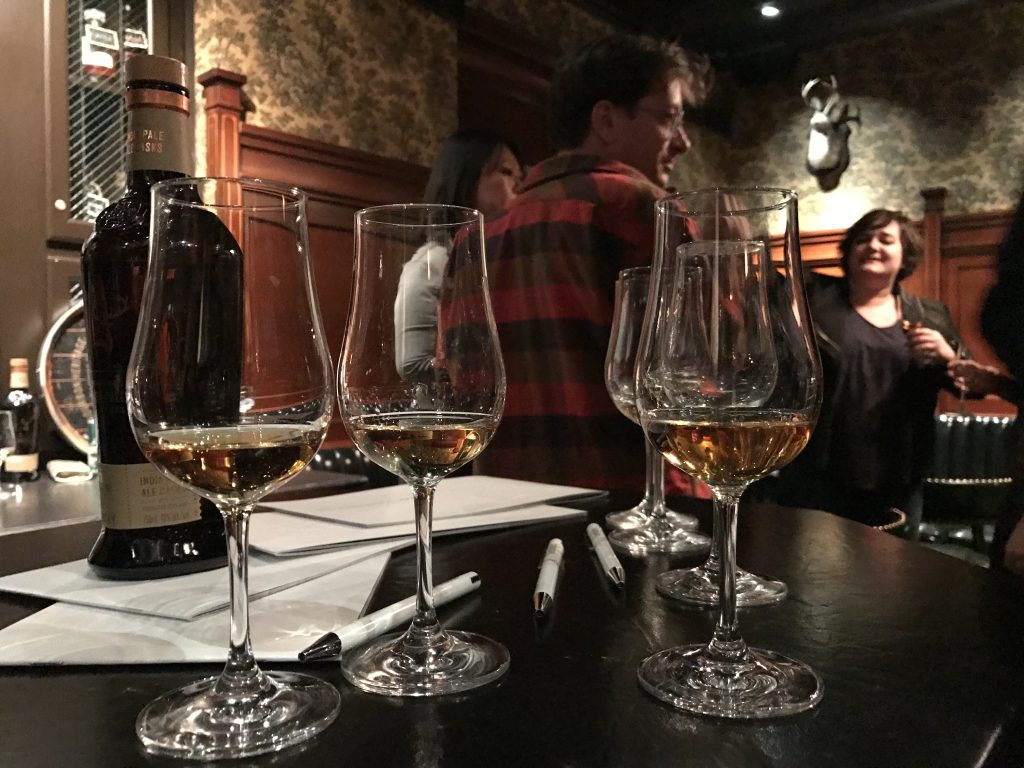 [/column] [column]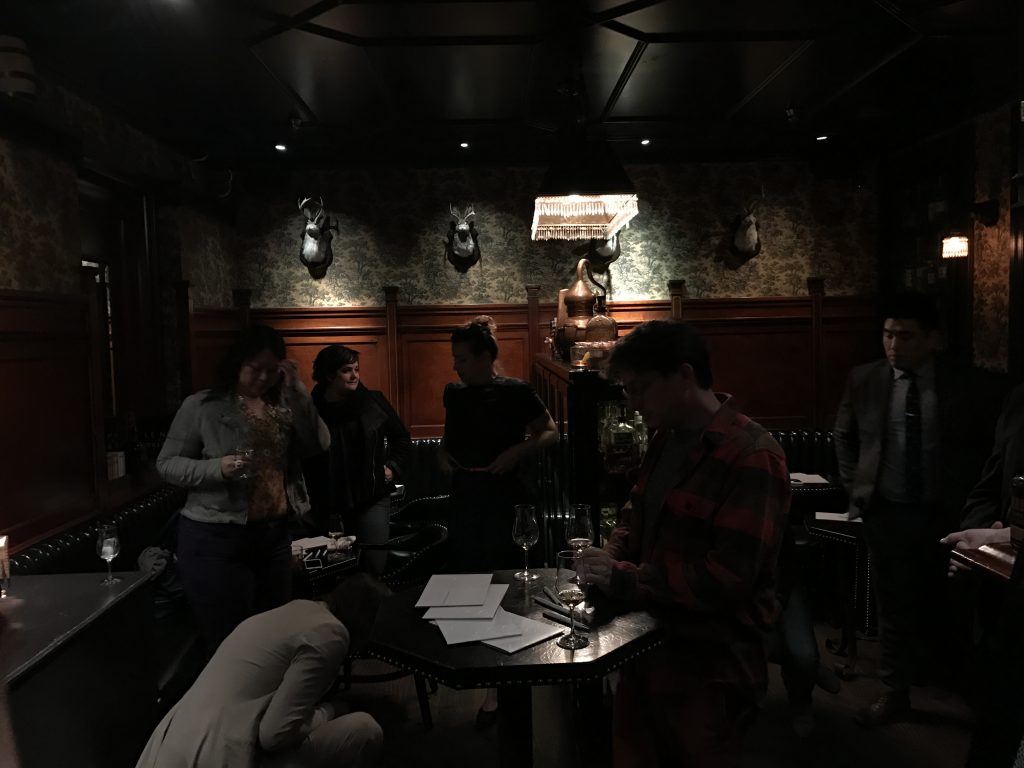 [/column] [/columns_row] [separator type="thin"]
SALIVATE
FEASTLY | DTLA, Venice Beach, San Francisco
photos by Tram Tran + Arthur Yang
Popups are sort of the new thing that appeals to a wide variety of diners and drinkers. Why? Because more likely than not, you get the luxury of having one meal you'll hopefully remember forever that you'll never have the option to try again. It's like the Houdini of cuisine (there and gone before you know it!) and if you're lucky, you'll devour every bite, explore a range of flavors, and get an opportunity to meet and fall in love with chefs and strangers from all around the world. That's what Feastly is. In fact, we utilized one of their spectacular spaces in DTLA for our 3rd Annual White Lies + Alibis dinner.
What is Feastly? Three designated cities with varying locations – artist lofts, empty houses, art galleries, etc. – becoming a haven for a chef looking to create a small scale dining experience for hungry guests. Sometimes chefs are trying out new dishes for their brick and mortar but often, they are having fun dabbling with creativity and crafting unique dining experiences just for YOU. It's an affordable way to try new food, take a daring chance on a new style of cooking, try some interesting cocktails, wines, beers (or you can bring your own) and just be happy having a well deserved excuse to get out of the house.
[columns_row width="half"] [column]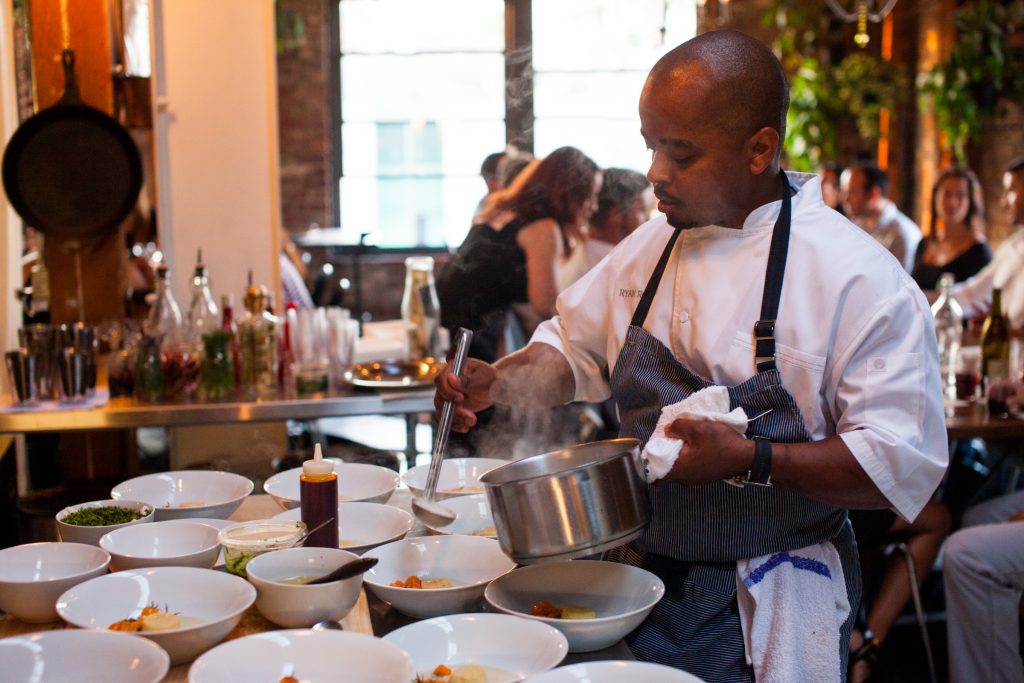 [/column] [column]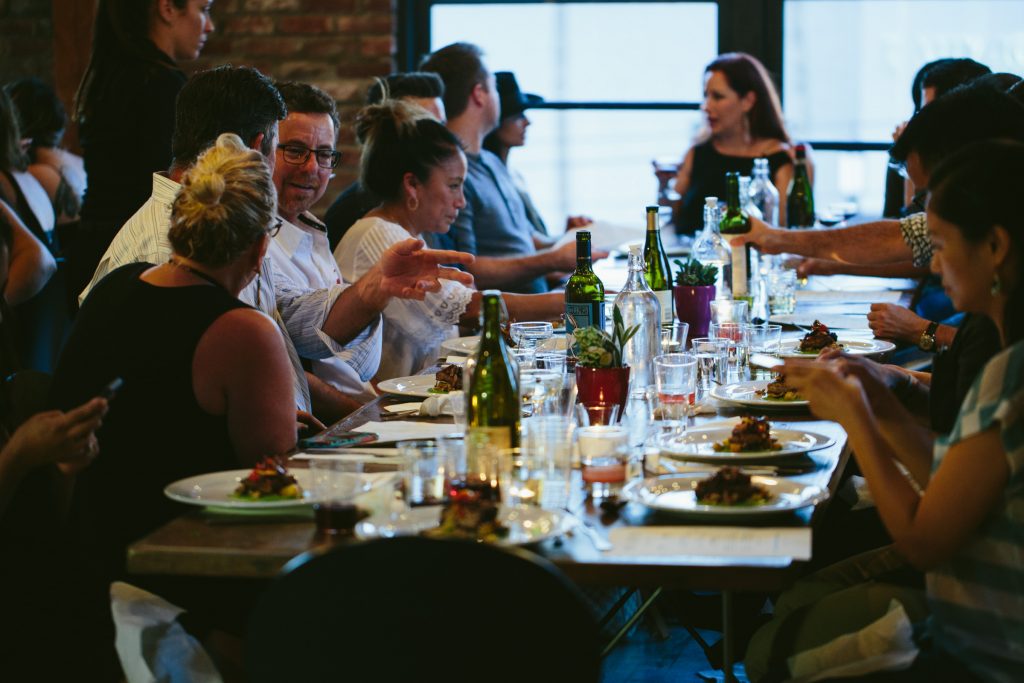 [/column] [/columns_row] [separator type="thin"] [wdi_feed id="1″]