Horse Races in Full Effect!
As the Derby kicked off the new season of horse racing, Santa Anita fans come out in droves
photos ©DawnGarcia
[dropcap letter="F"]or much of my life, I've heard stories of the Kentucky Derby. A celebrated day with enormous hats, wild outfits, and as they say, "
the most exciting two minutes in sports
"! Some of the finest horses taut their stuff while their respective jockey rides them to victory. It really is a fascinating sport and one that allows us all to slip back in time and embrace the timelessness of the sport itself: horse racing.
[columns_row width="half"] [column]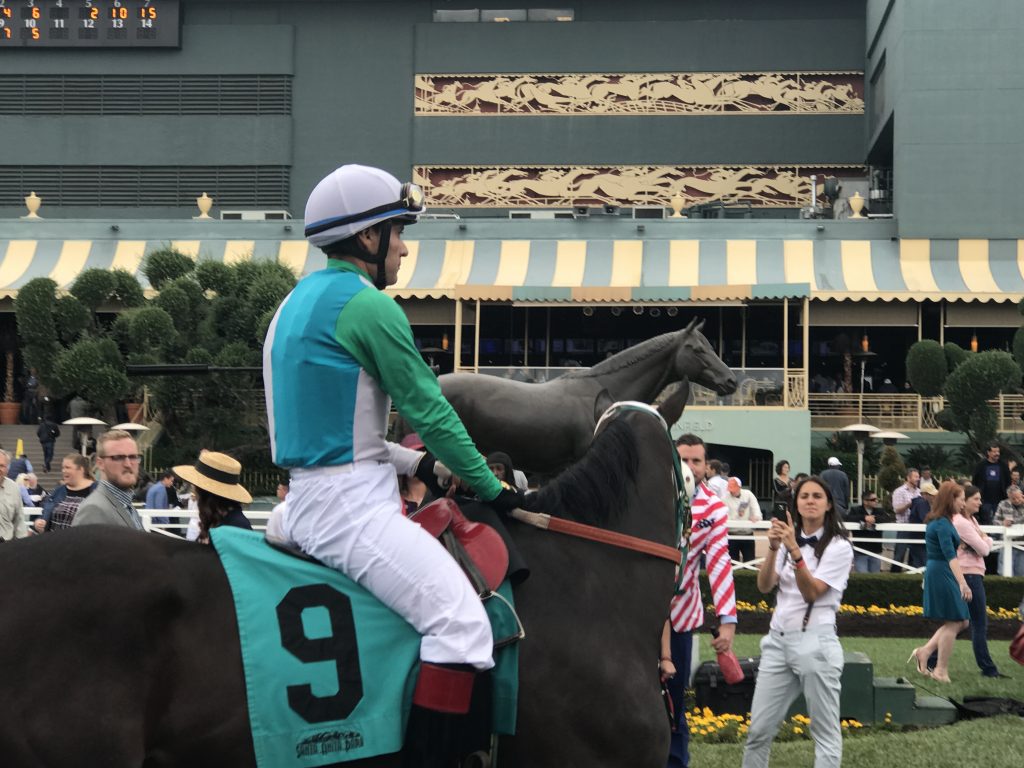 [/column] [column]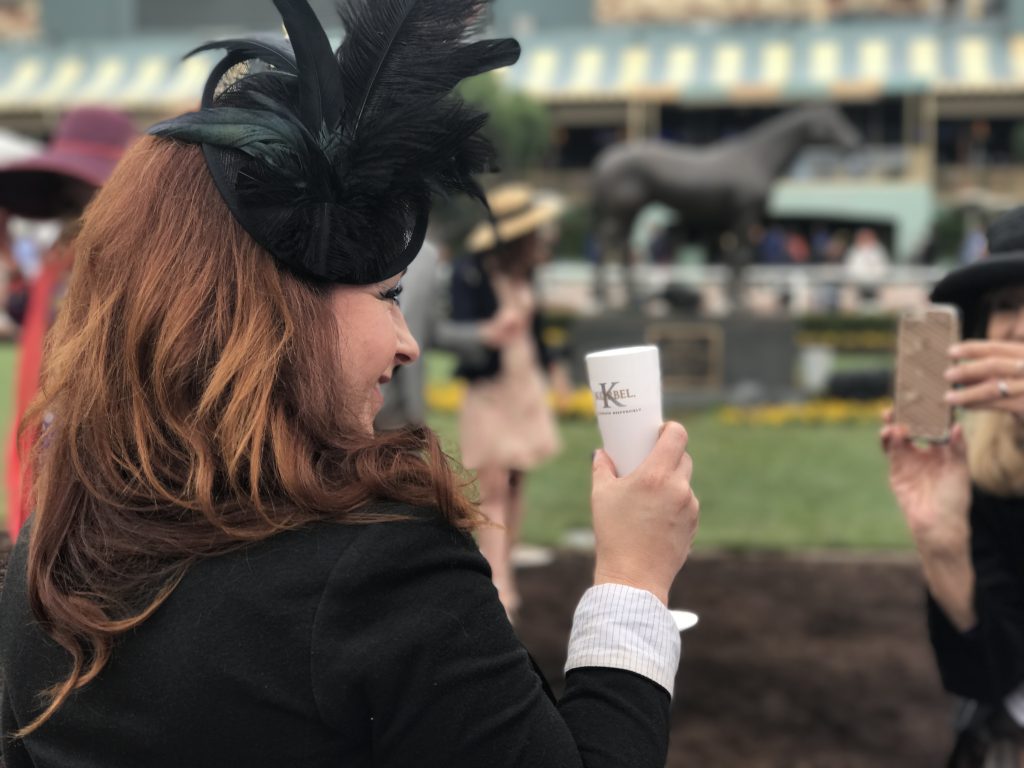 [/column] [/columns_row]
While in Kentucky at Churchill Downs the biggest horse race took place, we stayed in Los Angeles and thanks to the gorgeous Santa Anita Race Track and Park, we donned our best and spent a day experiencing a time-honored tradition: Derby Day. Each year, the park invites guests to watch the races, take part in the races happening on site, place their bets and enjoy whichever measure of prestige suits you best. This year as we arrived and headed up to the Chandelier Room, once arriving on the third floor, the room has been transformed into a whiskey tasting lounge. A range of whiskeys from Ireland to Canada are poured into individually placed shot glasses, all for sipping and contemplating which satisfies your palate best. Sponsored by one of my tried and trues, Woodford Reserve, we enjoyed seeing the green, the jockeys, sipping some tasty bourbon and getting access to a secret speakeasy that might be my new favorite hideaway in between making bets!
[columns_row width="third"] [column]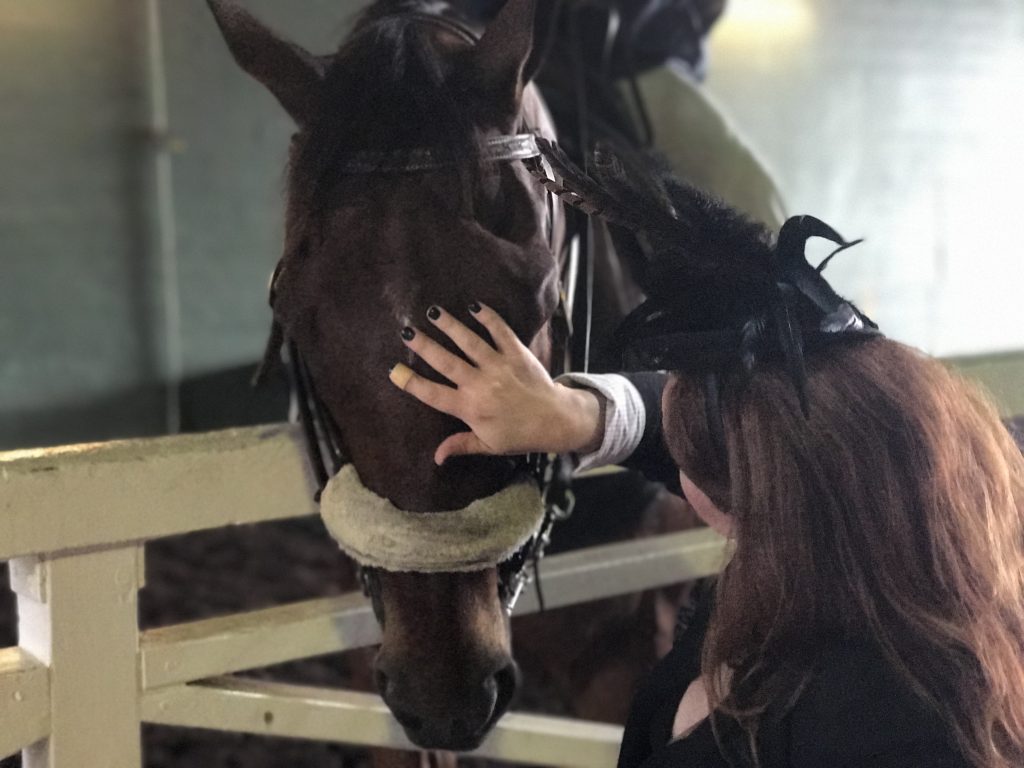 [/column] [column]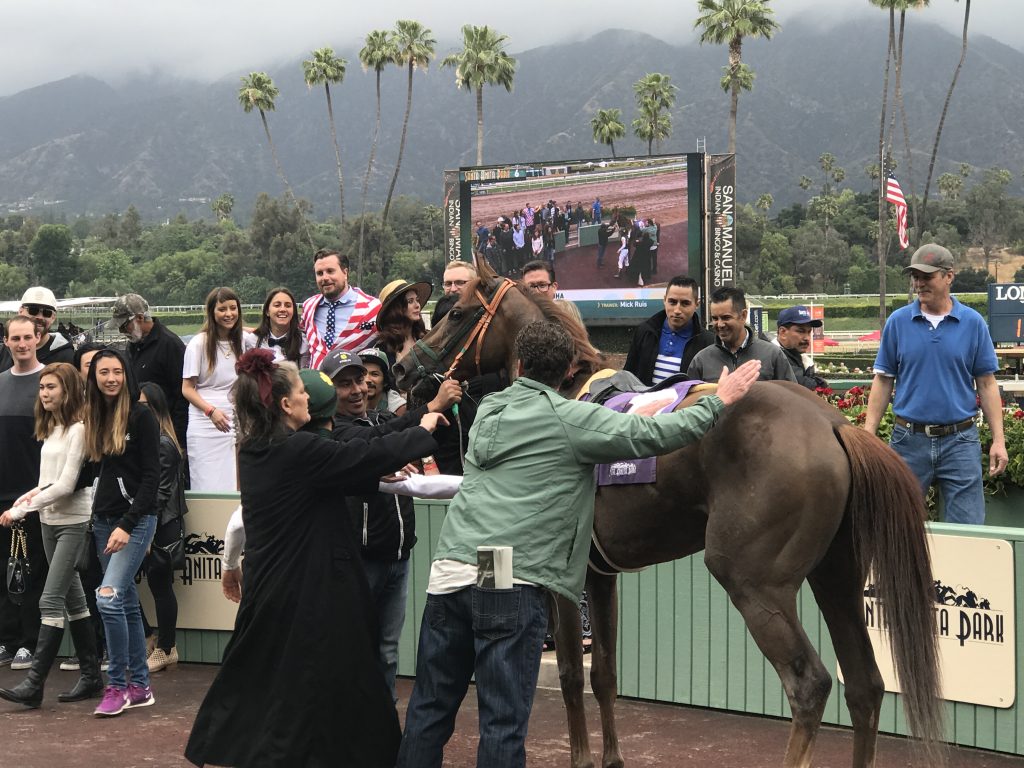 [/column] [column]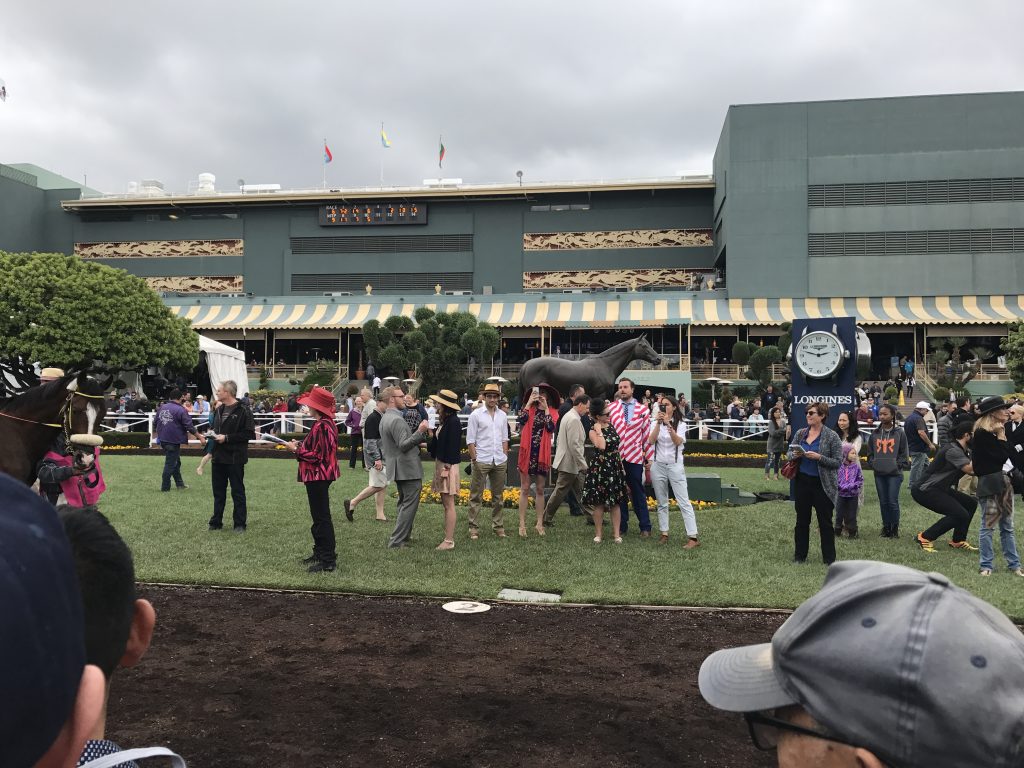 [/column] [/columns_row]
So while the Derby is no longer the topic of conversation, now through July 4th, Santa Anita Race Track has lots of events to take part in and as one of the remaining race tracks in all of California, it's a piece of history you should be a part of. When you do decide to go, grab a drink, place your bets and revel in the age-old pastime that has entertained generations past and present…
[columns_row width="third"] [column]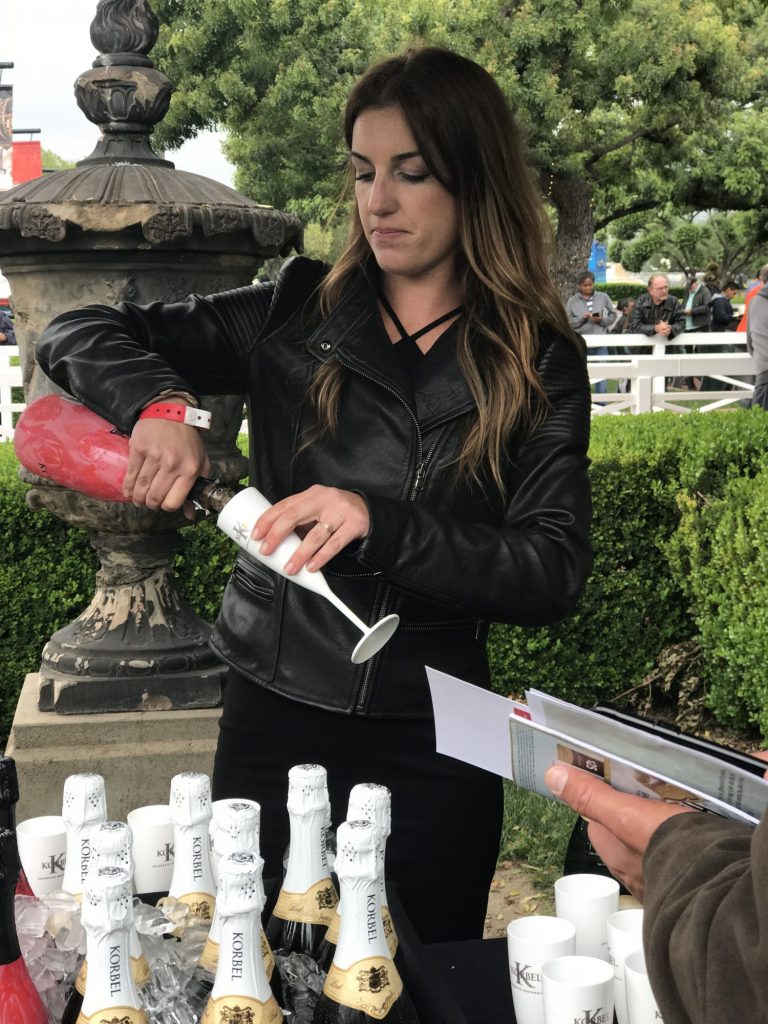 [/column] [column]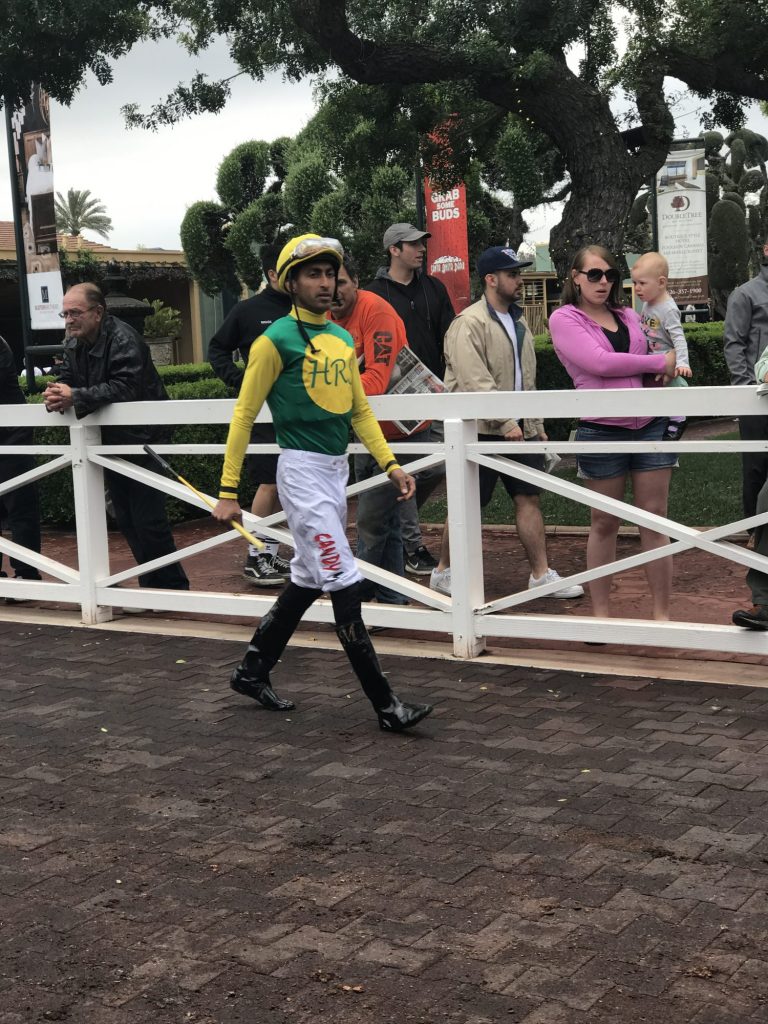 [/column] [column]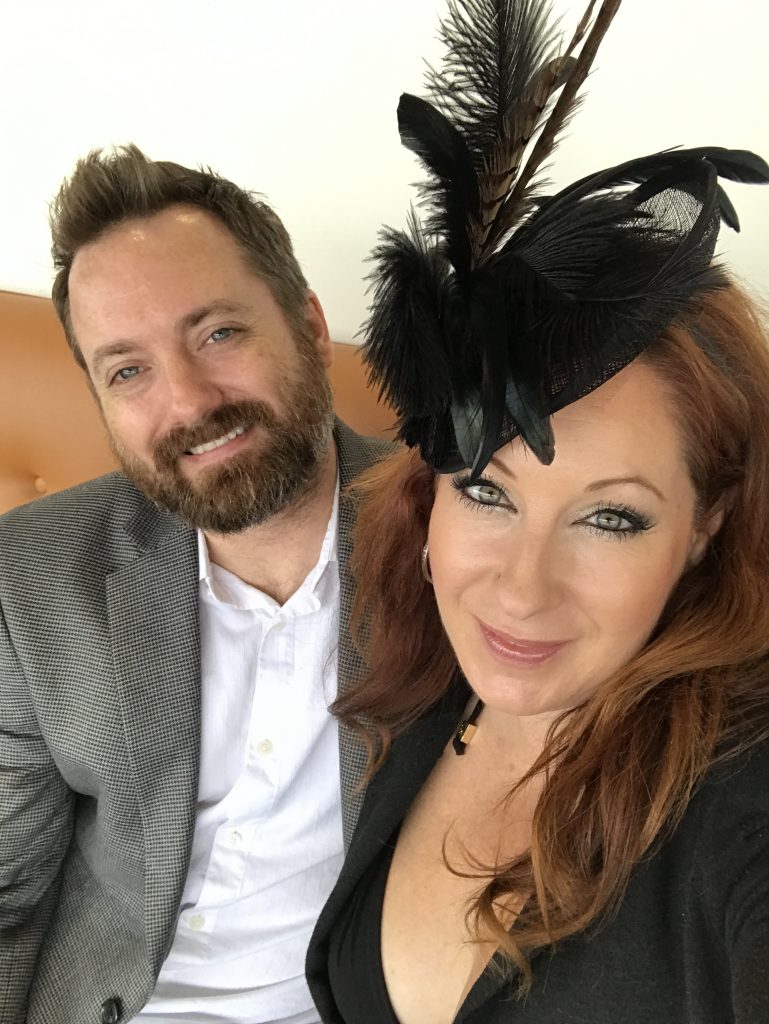 [/column] [/columns_row]
To learn more including Stables Notes, Stakes, and see what's happening this month, make sure to visit their website. For the latest on the Stable Notes, click HERE.
[separator type="thin"]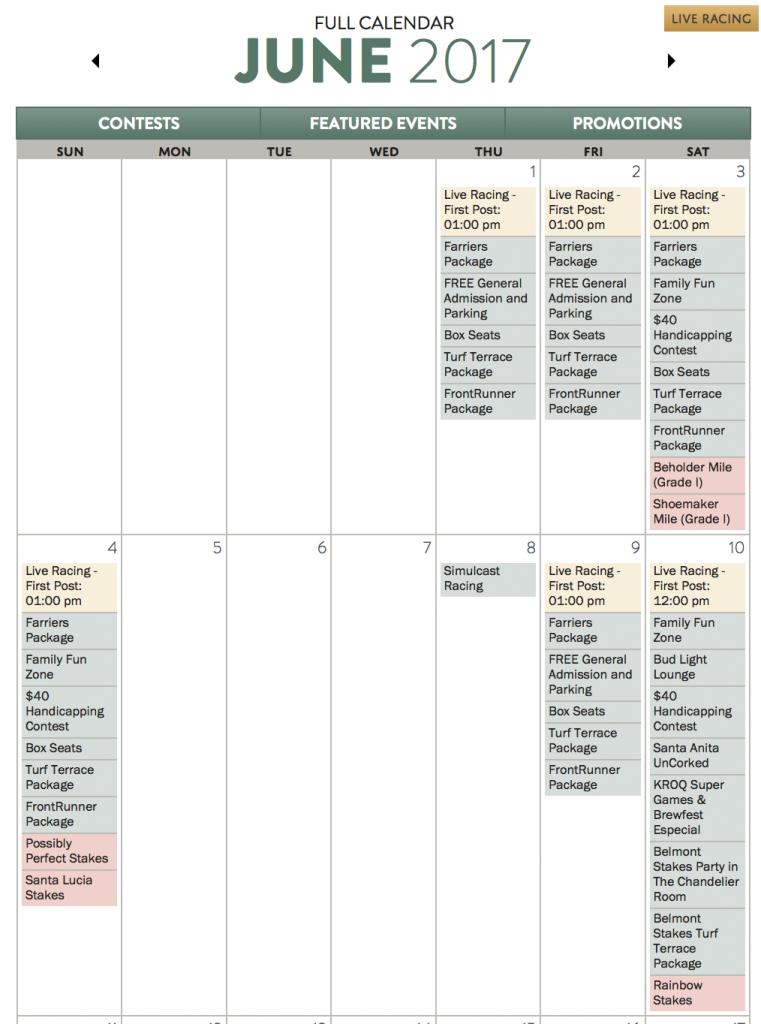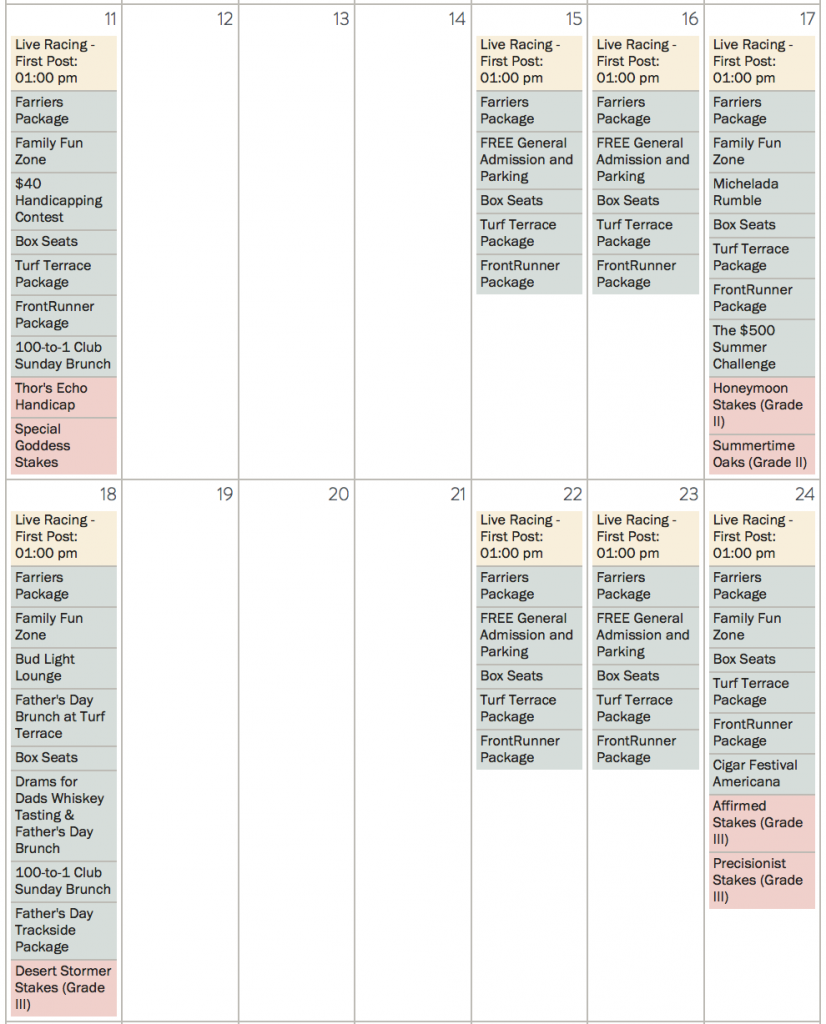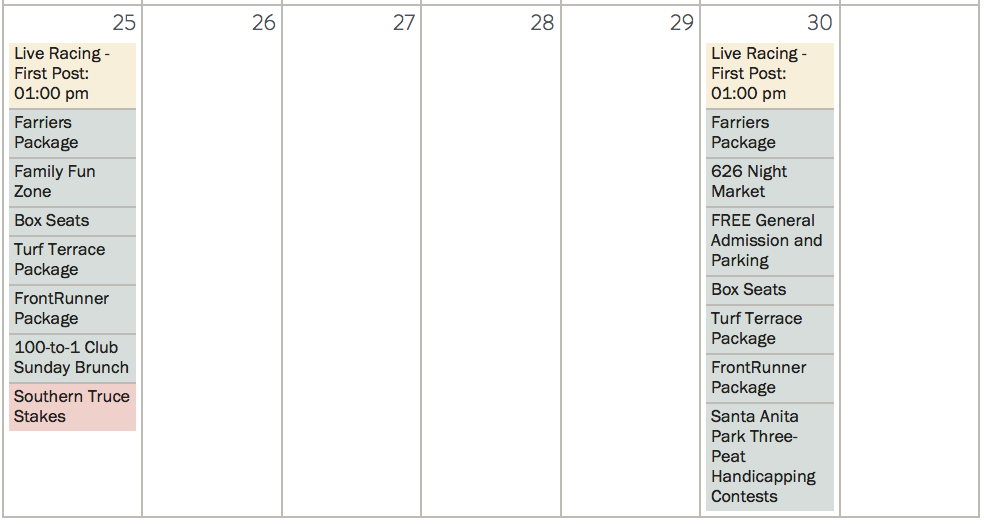 To see what's coming in July, CHECK HERE!