Indulging in Peloponnese cuisine, wine, history, and a lot of magic
[dropcap letter="T"]here is a region of Greece that is worth exploring; a region neighboring Athens that you may not have considered but most certainly should – the
Peloponnese
. Known for wine, indulgence, adventure and serenity, the Peloponnese is a journey waiting to be discovered.
The three-pronged Peloponnese is considered part of the mainland but is also technically an island. The southernmost part of the mainland in Greece, the Peloponnese is a short drive from Athens, across one stretch of land that connects the two areas. The Peloponnese is home to historical areas of Ancient Olympia, Sparta and Corinth and is a region of mythical stories, ancient sites, wine production, mountains, beaches and more.
My adventure began once I was in my rental car. Yes, they drive on the same side of the road as us but I had heard stories of Greek drivers and their ability to create their own rules on the road. What I had forgotten, once I got out of Athens, is that every sign is written in Greek. Remember when you took algebra and were told that you would never need to use it as an adult? That is how I felt when I learned to sing the Greek alphabet during my fraternity days in college. Of course, I had my GPS ready on my phone, hoping that I could trust it. But, little did I know how useful the Greek alphabet song would be as I navigated through my adventure. With some trepidation, and with the song "alpha, beta, gamma, delta…." in my head, I ventured out on the road.
[separator type="thin"]
WINE
My first stop was Nemea, a relatively small region but the most important wine producing area in the Peloponnese. An hour and a half from Athens, Nemea is located at the foot of the Arcadian Mountains where vines have been planted in the area for 2000 years. Today there are approximately 30 wineries and the primary grape is agioritiko, which makes a red wine that can range from fresh, young and fruity to more structured, complex and age-worthy.
Panos Lantides started Lantides in 1993 after studying winemaking in France, in Montpellier and Bordeaux, and working for a large Greek winery. With 18 hectares planted to grapes, Panos today runs the winery with his family, including his son Simos who is the assistant winemaker. In addition to agioritiko, Lantides produces indigenous Greek varieties of moscofilero, assyrtiko and malgouzia, as well as international varieties of sauvignon blanc, chardonnay, merlot and cabernet sauvignon. The Lantides wines are available in the U.S. Look for the Lantides PDO, made with 100 percent agioritiko from 20-year-old vines, which has aromas of blackberry and spice and has soft tannins.
Lazafanis was started in 1946 by Vasilis Lazafanis in Piraeus but his son Spiros moved the winery to Nemea in 1993. They own ten hectares as well as work with more than five hundred family vineyards after acquiring the local cooperative in 2015. They too produce a variety of wines but the primary product is agioritiko. They produce an agioritiko in stainless steel which has floral aromas and sour cherry notes compared to the agioritiko PDO with notes of blackberry and currants. Note that third generation Vasilis, Spiro's son, is finishing his studies in enology.
After a day of wine tasting, I headed 40 minutes the town of Levidi in the Mantineia region, where the charming bed and breakfast Villa Vager is located. Husband and wife team Nicholas and Marina Vager opened the nine-room boutique hotel in December 2011. Marina, an interior designer, and Nicholas, a banker, purchased the mansion that was built in 1843 and spent four years restoring it, creating an elegant, sophisticated, inviting bed and breakfast. Each room, unique in color and furnishing, is spacious with exceptionally comfortable beds. Each morning, a full homecooked Greek breakfast that includes local cheeses, honey, meats, freshly baked cheese pies and sweets, is served outdoors overlooking the Arcadian Mountains.
[separator type="thin"]
INDULGENCE
Two-and-a-half hours south of Villa Vager, and located on one of the four fingers that make up the Peloponnese peninsula, is the luxurious Kinsterna Hotel. A fortified manor that dates to the 12th and 13th centuries, the architecture of Kinsterna is a mix of Byzantine, Ottoman and Venetian influences. The 54-rooms resort is a wonderful oasis for a few days of relaxation. I found myself relaxing in the L-shaped pool that is fed continuously by natural spring water but took a break to go to the spa. Offering treatments with local ingredients such as olive oil, honey, fresh herbs and grape extracts, I enjoyed the signature Grape Expectations, a body scrub, body mask and scalp massage using grape skins and seeds which are filled with anti-oxidants.
I enjoyed my breakfast each day at the "all-day" restaurant but come dinner, I relished in the Kinsterna Restaurant which is built around the original water cistern (kinsterna) and overlooks the sea and island of Monemvasia. I also enjoyed one dinner of local dishes made in the wood-burning oven at the Taverna, which is open only twice a week in the summer. And, after the pool, the spa and eating to my heart's content, I also enjoyed a wine tasting of Kinsterna's own wines.
After pampering and relaxing, I took a boat ride around the small island where the town of Monemvasia is located. It is also possible to go onto the island of Monemvasia for an afternoon of walking the cobblestone streets, shopping and enjoying a meal overlooking the sea. It is also possible to visit the preserved medieval settlement but be sure to have your walking shoes on.
[separator type="thin"]
ADVENTURE
Located on the next finger of the Peloponnese in Mani, a two-hour drive from Kinsterna, is the Hotel Citta dei Nicliani, a family-owned boutique hotel, which was my next stop. The house, with seven guest rooms, has elements from the 10th century, as well as the 1500s and 1600s-1800s. Tania and Ilas Sepsas, an interior designer and civil engineer, respectively, bought the property, which was in ruins, in 2006. After renovations, Hotel Citta dei Nicliani was opened in 2011 and breakfast, and dinner, if requested, is prepared by Illas. Hotel Citta dei Nicliani is also home to one of the best wine lists in Greece. Son Panos Sepsas, who received his Master's Degree in Physics in Scotland, returned home to his village for the summer in 2012. He fell in love with the place and set out to learn everything he could about wine so that he could give guests a full experience. He first focused on only Greek wines but expanded to include many allocated and hard-to-get wines. While the hotel only offers seven rooms, Panos has a wine list with more than 600 different wines.
An elegant but informal setting, the romantic hotel is located in the mountains, three kilometers from the sea. It is a peaceful venue and the perfect place to relax and enjoy a book on the terrace. But it is also well located for a little adventure to the end of the world. I hopped in my car and drove twenty kilometers south to Cape Tenaro, the southern-most mainland geological point in mainland Greece and the second southernmost point of continental Europe.
Once I parked the car, I had a two kilometer, 40-minute hike, over a rough path ahead of me. In ancient times, this is where Poseidon's Temple was located, as well as the rumored entrance to Hades. It is worth the rough terrain and hot weather to reach the lighthouse, where a strong wind blew, cooling me down. If you go, be sure to have water, a hat and a good pair of walking shoes, and try not to go at the hottest point of the day, as I did. On the walk back from the lighthouse, there are beautiful little bays where you can go swimming to cool off.
[separator type="thin"]
SERENITY
As I left Mani heading towards Athens, I made my final stop of my journey at Eumelia Organic Agrotourism Farm & Guesthouse. An hour and a half drive north of Mani, Eumelia sits above the Peloponnese fingers where Monemvasia and Mani are located.
Eumelia Organic Agrotourism Farm & Guesthouse is a 50-acre property that houses 1000 olive trees, more than three hundred almond trees, as well as fig, avocado, pine and cypress trees. There is even one tree that is more than 2000 years old. Frangiskos Karelas is the owner and founder of Eumelia. Raised in Westchester, New York, Karelas received his Master's Degree in International Relations at Johns Hopkins University and worked for the United Nations Council of Europe. In 2002, he returned to Greece and visited the land which was his great-grandfather's. Karelas recognized the gap between city and farming areas.
"People in cities do not know how hard people work on farms to produce quality products and farmers do not understand the stresses of the city," Karelas explained.
He wanted to revive the farmland, work with nature in a nonintrusive way and create a society of contentedness and happiness. In 2003, he started to drill for water and brought electricity to the property. He built a main building and five houses and opened the eco-rural retreat with the idea of bringing people closer to nature.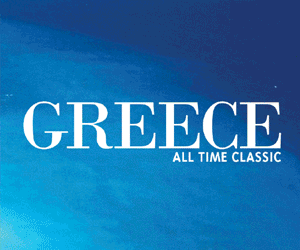 Each of the little houses, named Sunflower, Almond, Lavender, Grapes, Olive, sleep four people, with beds that are raised off the floor. The rooms are simple but offer modern comforts. There is wifi and television but no air conditioning and minimal electricity. The houses are built with natural materials, including wood from a sustainable forest, kouia, a paste from natural minerals that is like stucco, and paint colors made from essential oils. The main building's colors are neutral to blend in with the surroundings and the houses are a red color that matches the red soil. Geothermal energy heats and cools the floors and windows are built at in incline so that there is no direct sunlight into the rooms. Each house has a full kitchen, as well as composite and recycle bins, and you can pick food from the garden and prepare it in your kitchen.
Eumelia offers guests a variety of workshops and farming activities. Enjoy an olive oil tasting, a wine tasting, a cooking course or learn how to make natural soap. You can do yoga, take a photography workshop, go horseback riding or go on a hiking tour. If you time your visit right, you can go out during olive picking season (November and December) and learn how to make olive oil and cure olives or visit during harvest (September) and help pick grapes. On my visit, I partook in a cooking class and learned how to make moussaka, which I enjoyed for dinner, as well as a wine and food pairing tasting that highlighted local delicacies paired with local wines.
This really is a place of discovery where wine, indulgence, adventure and serenity await.
TRAVEL TIP: Bring a GPS, sunscreen, sunglasses, comfortable shoes, a sense of adventure, and a willingness to relax.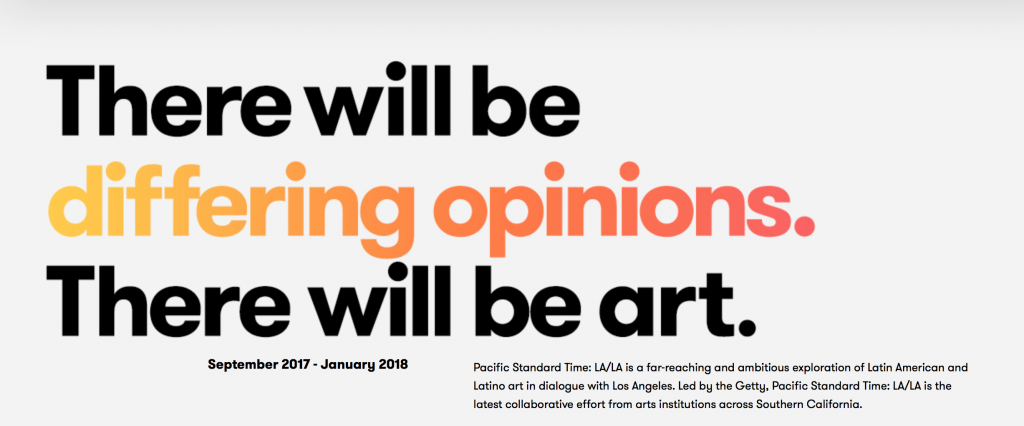 SaveSaveSaveSave