Historic Happy Hour | Old School Italian Dinner
Slipping into a fun night out
photos by acuna-hansen
[dropcap letter="A"]s the thrill of fall bestows a welcomed chill to the Los Angeles air, the call of another option for date night beckons. If you're from LA you know that the city has an array of places to escape to on any given day but locals also know that one of the most notable parts of LA exists in Pasadena. While it's known for the famed Rose Parade, it's also home to some of LA's most beautiful Franklin Lloyd Wright architecture, UCLA football games, pristine antiques, beautiful landscapes, the Huntington Library, Norton Simon Museum, and multiple eateries from family owned staples to newly opened restaurants.
Pasadena is a wonderful locale for a playful date night. When we're used to heading downtown or into Hollywood, it's a great detour. That said, with a desire to mix it up by starting with a fabulous happy hour at a cool yet deeply rooted bar and restaurant, I ventured to the Raymond 1886 bar for happy hour (aka an intro of seductive cocktails) …
[separator type="thin"]
The Raymond Bar 1886
Drink Up a Happy, Happy Hour
1250 South Fair Oaks Ave. | Pasadena CA. 91105 | Phone: (626) 441 3136
With a bar program that continuously evolves, honoring exquisite ingredients, inventive blends, and in-house creations, you won't be wondering what to drink at the Raymond 1886 – you'll have a hard time narrowing down the choices! The cocktails and spirits available during Happy Hour are so good. From a generous lineup of spirits, wines, and beer to their enticing winter solstice cocktail menu, you'll find the liquid courage you need to savor the moments to follow. Beginning with something herbaceous like the "Replicant" or heading straight into campfire s'mores with "The Dreamcatcher", your palate will be taken on a journey.
[columns_row width="half"] [column]

[/column] [column]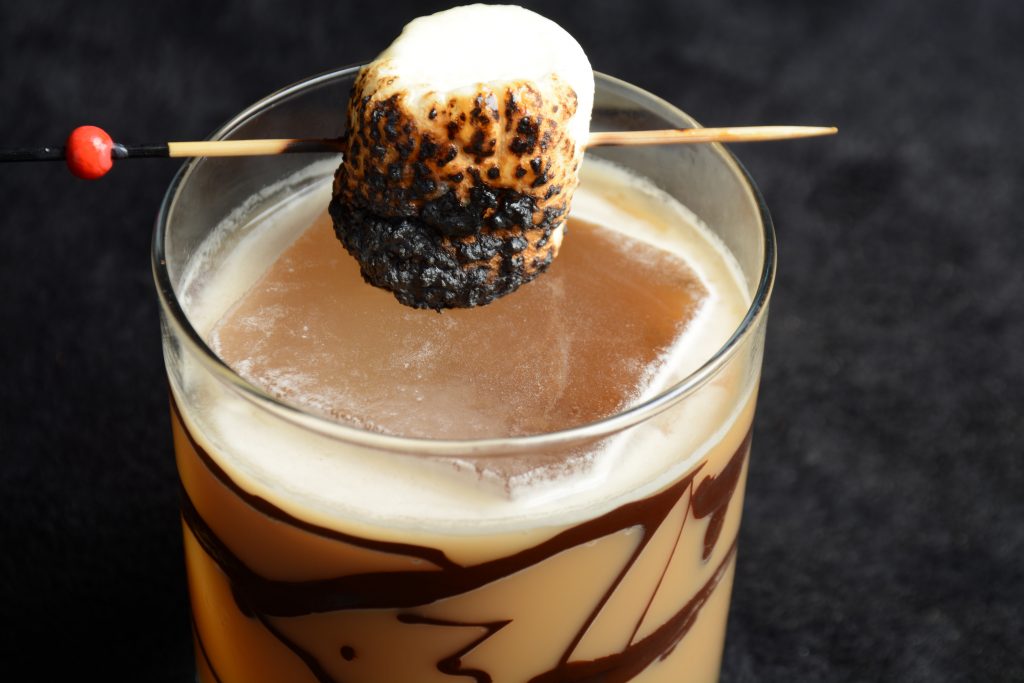 [/column] [/columns_row]
So imagine sitting across your plus one on a first date or your longtime lover as the air seeps in, your mouth curls up with that wonderfully seductive grin, and your lips await a little something wonderful to begin the romantic dance. With a deep love of tequila and Mezcal and an equal love of allowing a mixologist or bartender to create something of their own imagination, it was an easy decision to give the evening over to whim. Arriving shortly are two cocktails (original libations crafted by the on-site mixologist) – one with a Mezcal base, a bit of grapefruit, candied ginger, and a few secret additions – a second arrives with a tequila, tamarind, muddled and hints of spice thanks to the man behind the bar. Both are seductive enough to want to reach over and steal a kiss.
[columns_row width="half"] [column]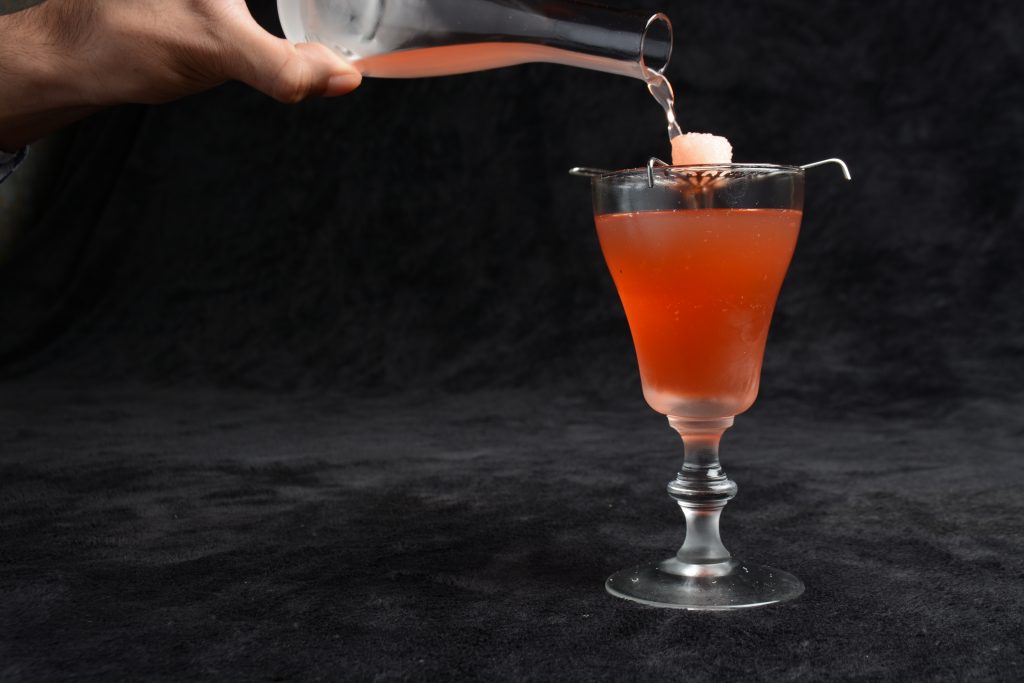 [/column] [column]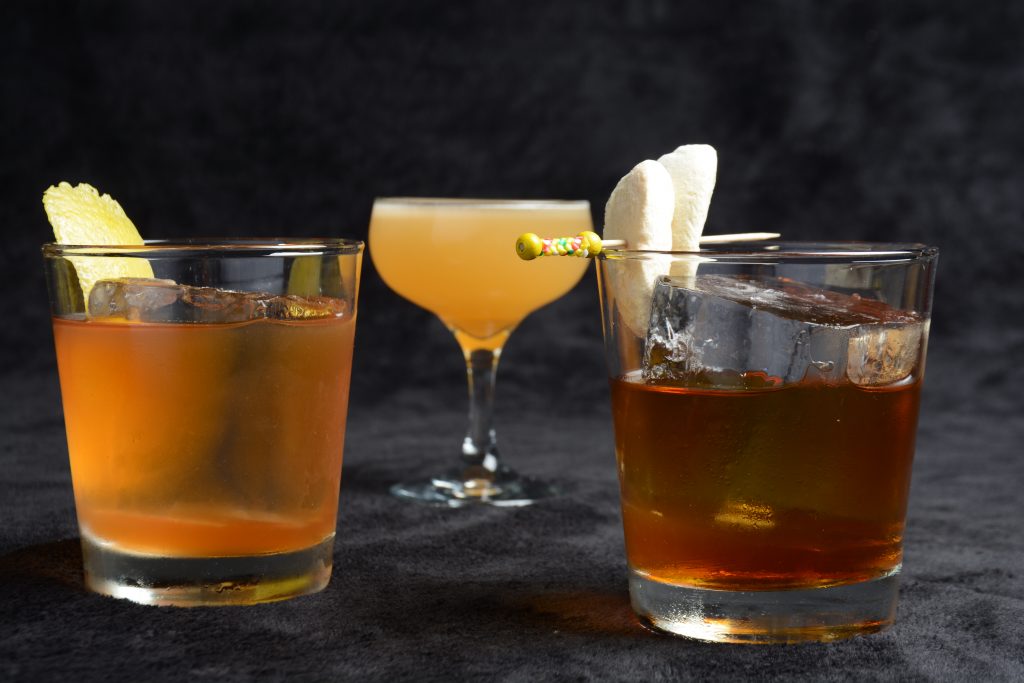 [/column] [/columns_row]
As a fitting interlude of aphrodisiac and sinful gluttony, order the micro-farmed oysters and the suckling pig tacos al pastor pineapple, avocado and salsa roja and try your hand at one more cocktail before moving on to dinner.
(*Note that the dinner menu at the Raymond is well worth staying for.)
[separator type="thin"] [columns_row width="third"] [column]
[/column] [column]
[/column] [column]
[/column] [/columns_row] [separator type="thin"]
Celestino Ristorante & Bar
Familiar and Reliable
141 S Lake Ave. | Pasadena, CA 91101
Across town is a traditional Italian restaurant owned by the Drago Brothers. Making homemade pastas (including gluten free), risotto, serving organic meats, burrata flown in from Italy, and yummy desserts like vanilla custard made on site, Celestino was the next stop for dinner. Arriving only to be greeted by a warm staff who sat us on the patio, our server Giuseppi showed us the wine list and went over the evening's specials. With an array of Italian wines to choose from, it's a good opportunity to try a house red and ask to sample a few others. Looking over the menu, we begin with the Belgium endive, radicchio, walnuts and apples salad (still a bit full from Happy Hour). Giuseppe pours a few choices, and it's an Italian blend that sets the tone. The salad arrives as the menu is perused and it's crisp and refreshing. Deciding on the in-house risotto with truffle and then giving the reigns over to the kitchen to put together a sampling of their favorites, we patiently await the next course.
[columns_row width="half"] [column]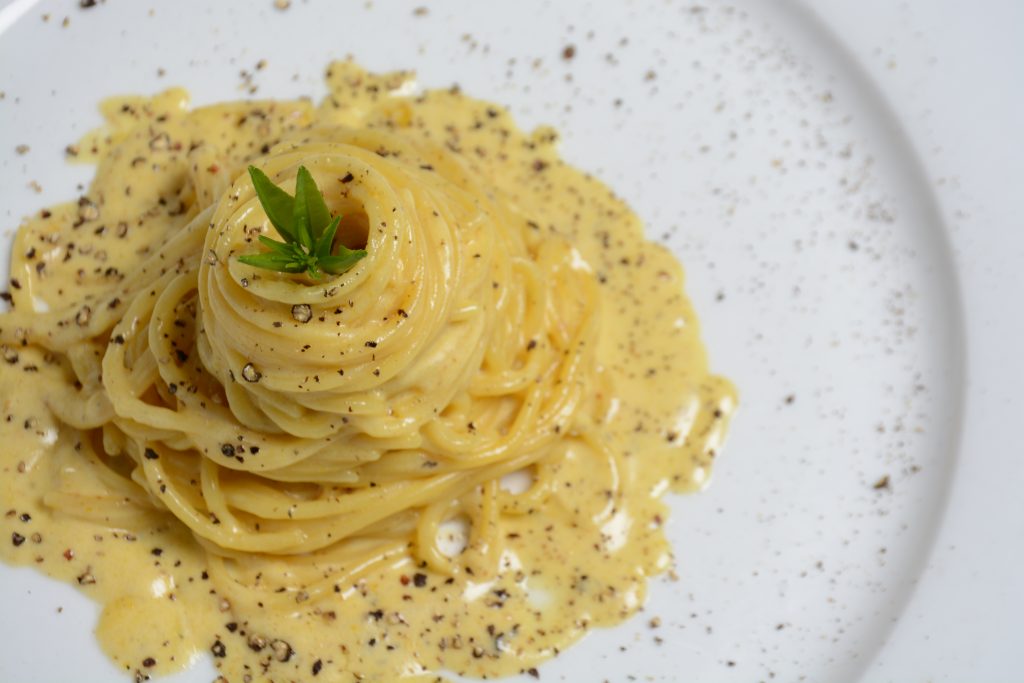 [/column] [column]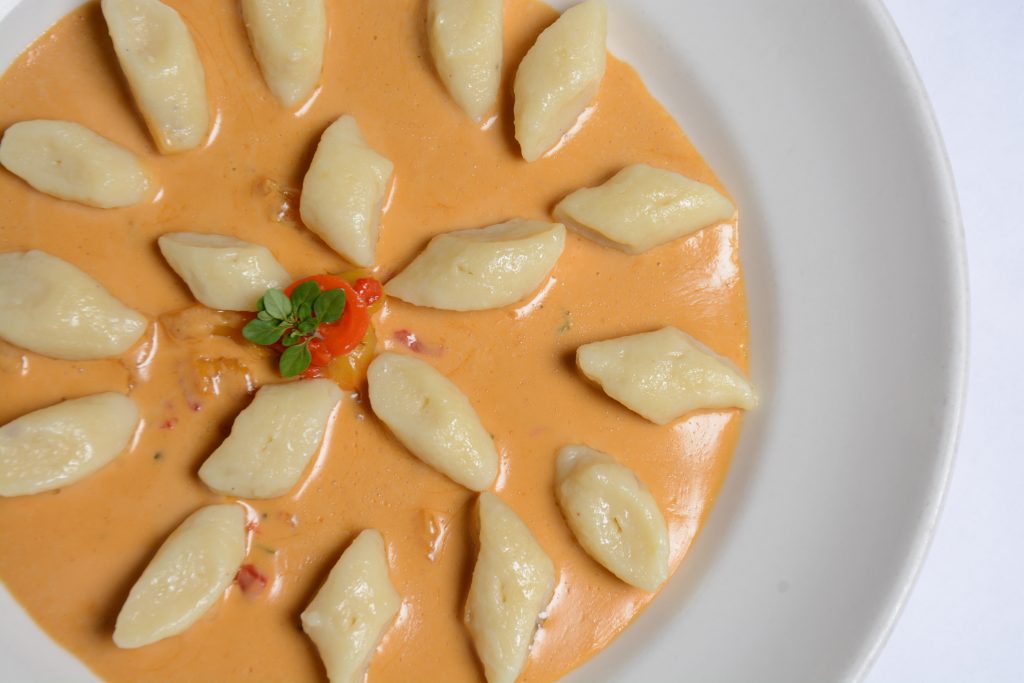 [/column] [/columns_row]
The ambiance is romantic and while an open layout, still provides a sense of intimacy while dining. As the wine glasses are poured and filled a second time, the meal arrives by way of a trio thanks to Calogero Drago, consisting of risotto, and two pastas (spaghetti and tortellini). As truffles are in season (a reason to celebrate), each dish has its own flavor profile with traces of black and white truffle that enhance each bite. As a fan of risotto, my only suggestion is to add a bit of citrus to the existing dish.
Celestino is where you go for familiarity and a welcomed sense of being invited into someone's family home. Everyone wants you to be happy, try whatever is fresh that day, and encourage you to eat until you wave a white flag. And that's the moment they'll manage to tempt you with dessert …
[columns_row width="half"] [column]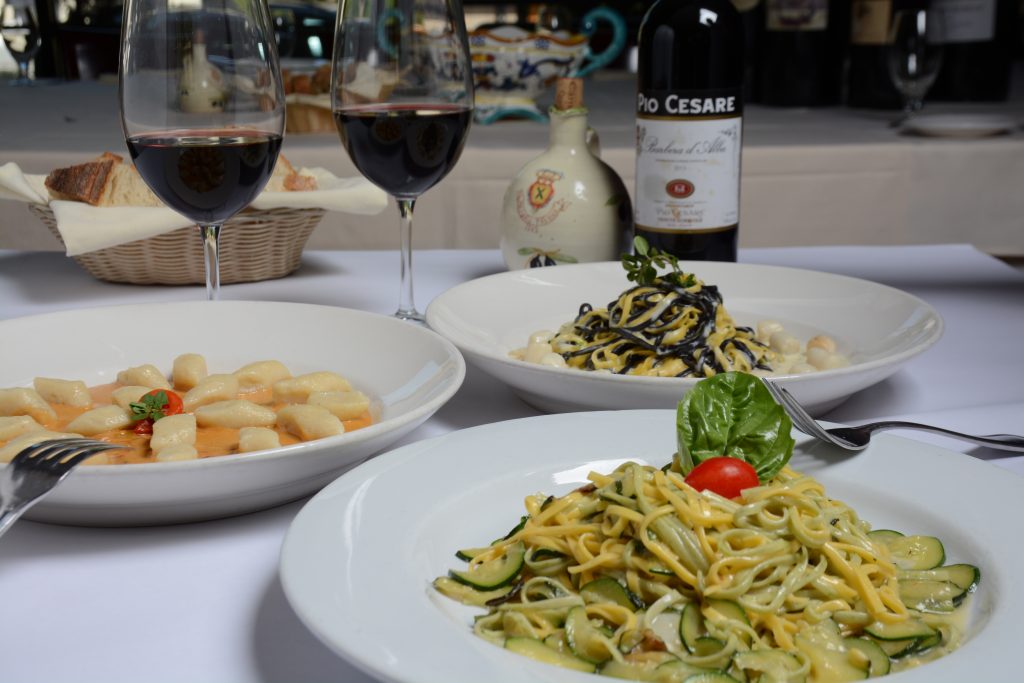 [/column] [column]
[/column] [/columns_row]
The pastas are good, the in-house bread is warm and inviting, but it's the service and dessert that leave you pleased. Even with stomachs full, wine brimming at the forefront of the palate, the enticement of their in-house Panna Cotta steals the show. It is perfectly made with a richness countered with the seduction of cream and the bed of strawberries giving it the punch of tart and pleasing that seals the deal. Served with the warm finish of a fresh cappuccino, you'll leave the restaurant hand-in-hand ready to partake of a little date night shenanigans of your own.
and now for something sexy …
If you're ready for more, prepare to slip away in time and find dark corners to kiss in while sipping a few more cocktails. Head to The Speakeasy for a night cap. Text 626-676-1205, you'll receive instructions and an address and the rest, as Valentino may say, is up to you …