#Tuesday Talks with John August
Shifting Gears From Screenwriting to Novels, Getting Personal in a Brand New Podcast
photo courtesy of Oscars.org
[dropcap letter="A"]s a writer, listening to the successes and failures of other writers helps mold you into a far better being.
You learn that your mistakes will inevitably make you better, that you're not the only one to wonder when someone will realize you have no idea what you're doing.  In the end, you find that somewhere out there exists an onslaught of other writers who are just as vulnerable or assured or scared sh*tless depending on the day, and most importantly, actually writing in spite of it all.
John August is one of those writers for me so when I was sent an email about his latest endeavor: a book series AND a podcast of his own renderings in terms of the book writing process, I was elated to have the opportunity to ask him some candid questions. First thing's first: John August is one of the most successful screenwriters in the industry.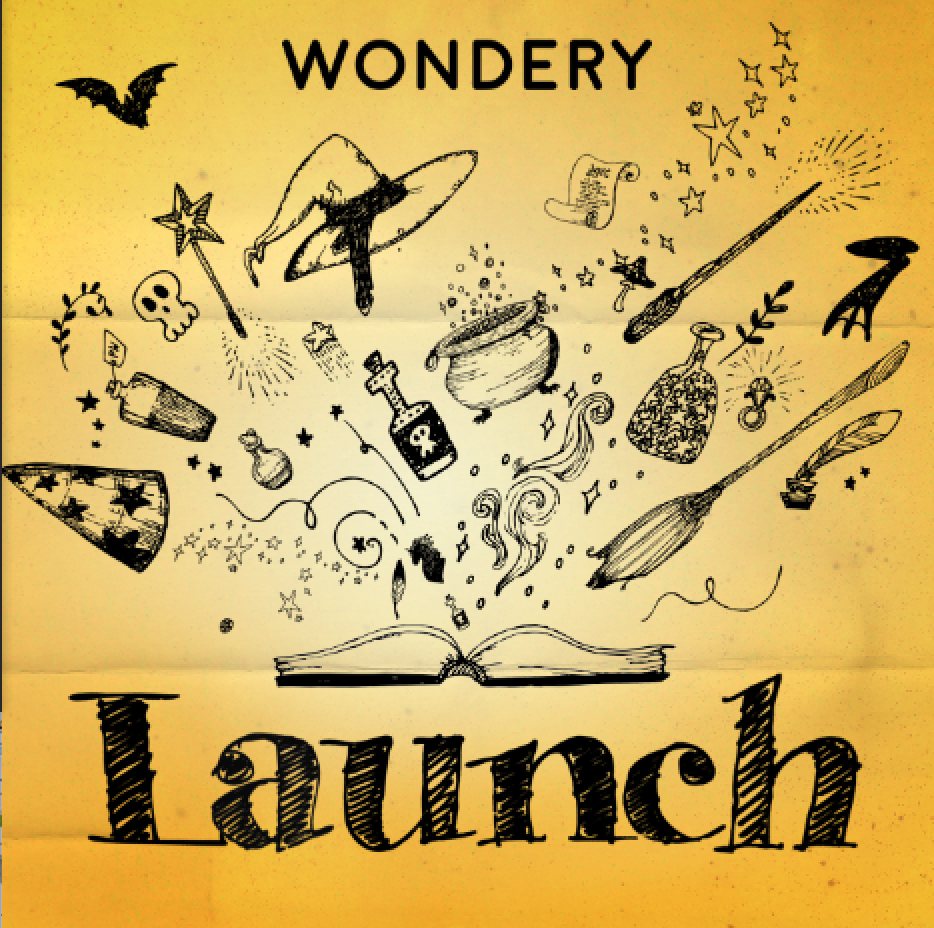 One of his very first screenplays was sold and produced and he's been a writing machine ever since – even in deep procrastination, he still always writes. His podcast Scriptnotes with Craig Mazin has acted as a valuable tool for many, including me – a writer who was accustomed to writing fiction – with all the freedom of intimate storytelling – and leap into screenwriting. T
he days I spent literally laboring over having to break a story, learning to outline, thinking of TV Shows in acts and understanding the difference between slug lines and action, characters and scene breakdowns, worrying about page count and showing not telling, well, Scriptnotes genuinely gave me a little more confidence in putting a cohesive screenplay and pilot together.
August's approach to laying it all out there makes screenwriters – aspiring and working – feel less daunted and far more empowered to complete an actual project.
Now August has completed his first-ever novel, Arlo Finch in the Valley of Fire. After deciding two years ago to write his own series of books John started recording every conversation, and every session with the goal to give an inside look at the process. Launching January 23rd, listeners can tune in to hear his take on how to start, how to stay the course, and how to finish writing a book.
Wondery, the creator of smash hit podcasts Dirty John and Young Charlie, is expanding its substantial vault of business-centric content with Launch. This new podcast gives listeners the chance to go through the ride with John as he discovers whether his debut book will be a hit, a flop or somewhere in between.
[button content="Listen to Podcast Here" color="black" text="white" url="https://itunes.apple.com/us/podcast/launch/id1319436103?mt=2 " openin="_blank"] [separator type="thin"]
ATOD: The transition of writing fiction to screenwriting can prove challenging in terms of switching gears from telling to showing. Do you find it more liberating to write the books or more challenging to change the mindset of process?
John August: It's not just the writing that's different. It's also the reading. Screenplays are ultimately a plan for making a movie. Books are the final product. 
When I interviewed him for Launch, Seth Grahame-Smith paraphrased Stephen King, saying that writing books is like have a psychic conversation with the reader. It's much more intimate. When I write a movie, I'm picturing the reader sitting in a theater, watching the story unfold on screen. With a book, I'm whispering the story into the reader's ear.
Your podcasts are always candid. Will this new one be in that same vein?
Scriptnotes is a conversation between two friends, and you're invited to listen in. With Launch, it's just you and me – and you're not saying anything. It's essentially a monologue. As I've been writing it, it's gotten me thinking about other storytellers, from one-man shows to stand-up comics. They succeed only when they draw you in, which generally means revealing some personal details.
In three hundred episodes of Scriptnotes, I've never talked about my childhood, my mom, my brother, my struggles with imposter syndrome. They're all on display in the first episode of Launch.
Part of the process is being honest about what's scaring you. I try to be as candid as I can.
What was the biggest hurdle you had to overcome when writing the book series?
The sheer number of words. Screenwriting is ultimately an art of minimalism. You're trying to say the most with the fewest words possible.
With a book, those restrictions are gone, and you're free to write as much as you need. And sometimes, you need a lot of words to express the best version of a moment or idea. That's a gift, but also a curse.  Just rereading your work can take hours.
When you sit down to write, has your routine altered over the years?
I used to have bad habits. Now I just have habits. Nothing has changed, but I stopped labeling them negatively.
I still procrastinate. I still get distracted. But that's part of the process.
Ultimately, what helps me get stuff written is to think in terms of writing sprints. I'll set a timer, then for 60 minutes I'll do nothing but write. When the bell goes off, I'll step away and clear my head. Three of these sprints in a day will generally get me a full day's work.
With everything happening in Hollywood these days, do you feel that it would benefit you to hire more female writers/readers to offer a different perspective when doing story/character development? Or do you actually have a set peer group you utilize whenever you create something new?
One of the things that's surprised me about middle-grade publishing is how dominated it is by women at every level. From editors to publishers to designers to booksellers, easily eighty percent of the people I interact with are female.
In Hollywood, the percentages aren't as high, but you still see women at every level of film and TV development. I've worked with female studio execs on every film I've made. Where there seems to be a real breakdown is in the number of female directors and showrunners empowered to bring their visions to the screen, or in the case of executives, the ability to ultimately greenlight movies and shows. That's the next step, and I'm optimistic that we'll get there.
With a successful career as a writer, what do you think has been the greatest asset?
Luck. I was lucky to have had one of my early scripts made, which started me in my career. More than that, I was lucky to have been born into a family that supported what I wanted to do, and sent me to good public schools and ultimately to college.
I do think writers can make choices that help capitalize on luck. I never took it for granted that I was going to make it, so when I saw opportunities, I took them. When I had questions, I asked them. And as much as I could, I tried to help out other writers. What's good for you is also likely good for all of us.
As you developed your new book series, what surprised you most as the story poured out?
I was constantly surprised by characters' backstories. I really didn't plan them. I'd be halfway through a sentence and learn that Arlo's dad was in China, or that Arlo's uncle was a genius taxidermy artist. Screenplays tend to be meticulously planned, so the random discoveries in the book caught me off-guard.
After listening to your podcasts, I have no doubt you'll course correct should the feedback not be glimmering. That said, is there a part of the story you'll stay true no matter what the results?
What's most important to me is that Arlo's journey feel authentic. He's not a wise-cracking know-it-all. At least in the first book, he's frequently insecure and baffled. Even as I was writing the book, I could imagine the studio notes on wanting to see Arlo be bolder, to take more chances. That's just not who Arlo is as we're starting the story.
Do you still feel that vulnerability each time you finish a piece of work?
Every time I hand something in, I'm hoping they'll tell me it's the best thing ever written in the English language and terrified they'll realize I have no idea what I'm doing. That's just part of the process.
What scares the hell out of you as a writer these days?
I'm worried that screenwriting could go away, at least as a full-time job. In America, what we think of as the big Hollywood jobs – writing, acting, directing — only exist because we have strong unions that prevent a collapse. But there's no guarantee those unions can survive the big changes that are roiling the industry.
Should you be able to pick the brain of three people in history, who would it be?
Jesus, Einstein and Jane Austen.
Growing up, what book inspired imagination and what film lit that fire in your soul to tell stories?
For a book, it was My Side of the Mountain by Jean Craighead George. It was literal escapism – to run off into the woods and live by oneself.
For a movie, it was 9 to 5. I was way too young to see it when I saw it, but I was blown away by these women and how the movie celebrated them.
A huge thank you to John August for making writing screenplays more accessible.  We look forward to listening to Launch as we go along with you on your journey of book writing! Here's to a successful series and more ignited creativity …
[separator type="thin"]
ABOUT
written by John August on www.johnaugust.com
The site has been around since 2003, and now has more than 1,500 posts. (If you're curious, you can see snapshots of what it's looked like over the years.)
I'm mostly known as a screenwriter. My credits include Go, Big Fish, Charlie's Angels, Titan A.E., Charlie and Chocolate Factory, Corpse Bride and Frankenweenie.
I also wrote the book for the Broadway musical version of Big Fish.
I wrote and directed the 2007 movie The Nines, starring Ryan Reynolds and Melissa McCarthy. It's almost always available through Netflix and iTunes.
For television, I created the show D.C. for the WB Network. It was a terrible experience. I've also written pilots for ABC and Fox, both of which went fine.
I've also written short fiction, including The Variant and Snake People.
Through my company, Quote-Unquote Apps, I've released several popular apps and doodads, including Highland, Weekend Read, Bronson Watermarker, and Less IMDb.
I also created Writer Emergency Pack and the game One Hit Kill.
I commissioned the typeface Courier Prime, designed by Alan Dague-Greene.
I collaborated with Stu Maschwitz, Nima Yousefi and others to develop the Fountainmarkup syntax for screenwriting, which allows users to write screenplays in any text editor.
I married Mike August in 2008. We have a daughter, born in 2005.
The site is designed by Ryan Nelson. Additional editorial supervision by Stuart Friedel.
You can reach me through Twitter or email.