Jonathan Adler Makes Windows Happy
Sleek Design, Total Functionality
cover photo JonathanAdler.com | photos below, Siouxzen Kang for Editor at Large
[dropcap letter="J"]
onathan Adler
may very well be the one and only designer whose designs are impossible not to recognize. With an homage to mid-century modern, a true
Slim Aaron
eye, an uncanny ability to tap into timeless design, Adler's creations and taste can be summed up in one single word: UNDENIABLE.
Growing up, Jonathan was raised by two very creative and open parents: Father/Attorney, Harry and Mother/Artist, Cynthia Adler. That leant to the freedom to be inspired and a plentiful desire to make extraordinary designs, feeding a deep love of beautiful things. While he may have been told, "he didn't have what it takes" by some teachers at Brown (who clearly had no idea what Adler was about to launch into), he defied their crushing comments and ignited an incredible eye for design and artistry.
[separator type="thin"] [columns_row width="third"] [column]
[/column] [column]
[/column] [column]
[/column] [/columns_row] [separator type="thin"]
Adler went on to create a pottery line that was first featured at Aero, then into Barney's New York, which then soared into a brand that would appeal to some of the most refined and playful tastes in today's modern world. From clients like my female heroin, Catherine Deneuve to fashion icons like Cynthia Rowley, his designs appeal to anyone with taste. Those with a playful longing to create spaces that exude warmth and a post-modern touch, clean lines, bright colors, and patterns that invite you to feel an air of whimsy will gravitate to Jonathan Adler's creations with total abandon (present company included).
This year as I sauntered to Dwell on Design in hopes of finding design that would send my head into a creative tailspin, I was rescued by the new window treatments designs at The Shade Store by none other than Jonathan Adler. So when I had the opportunity to talk with him in person, my inner lover of art arrived to a place of total elation.
Recently, Adler joined forces with The Shade Store to take window treatments to a new level. Creating geometric patterns like those in the Vionett Roller Shades to the airy delighr of the Super Nova line, fans of Adlerms work will find this 2018 Collection of pastiche mod-inspired pieces one of mass appeal.
[columns_row width="half"] [column]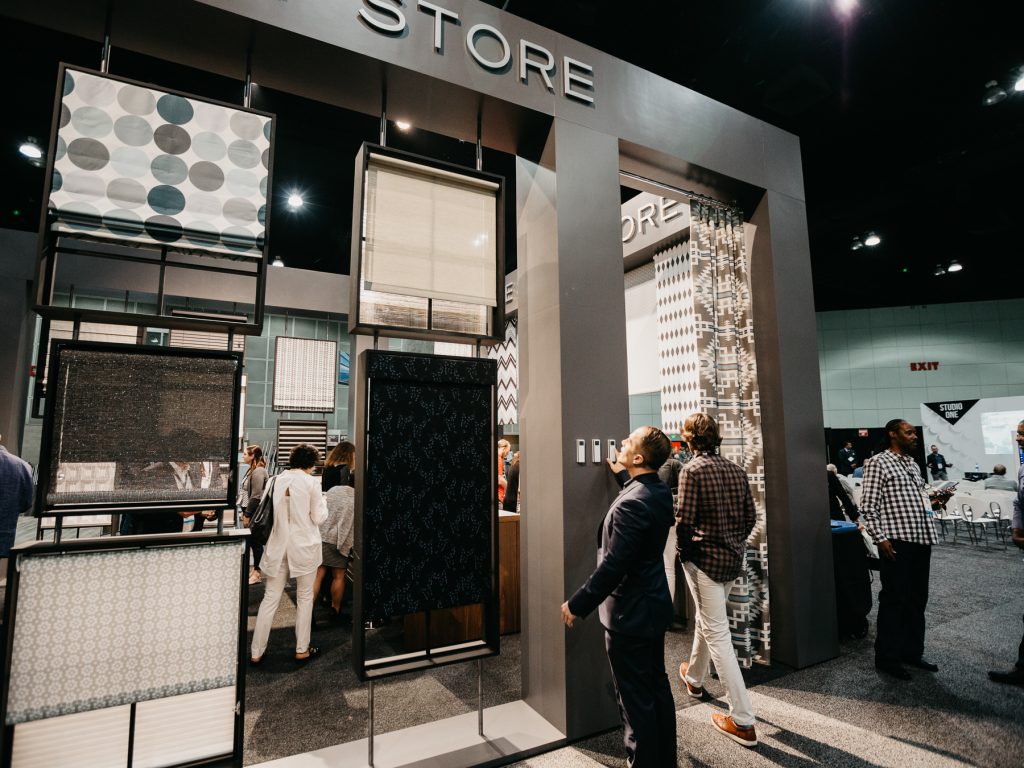 [/column] [column]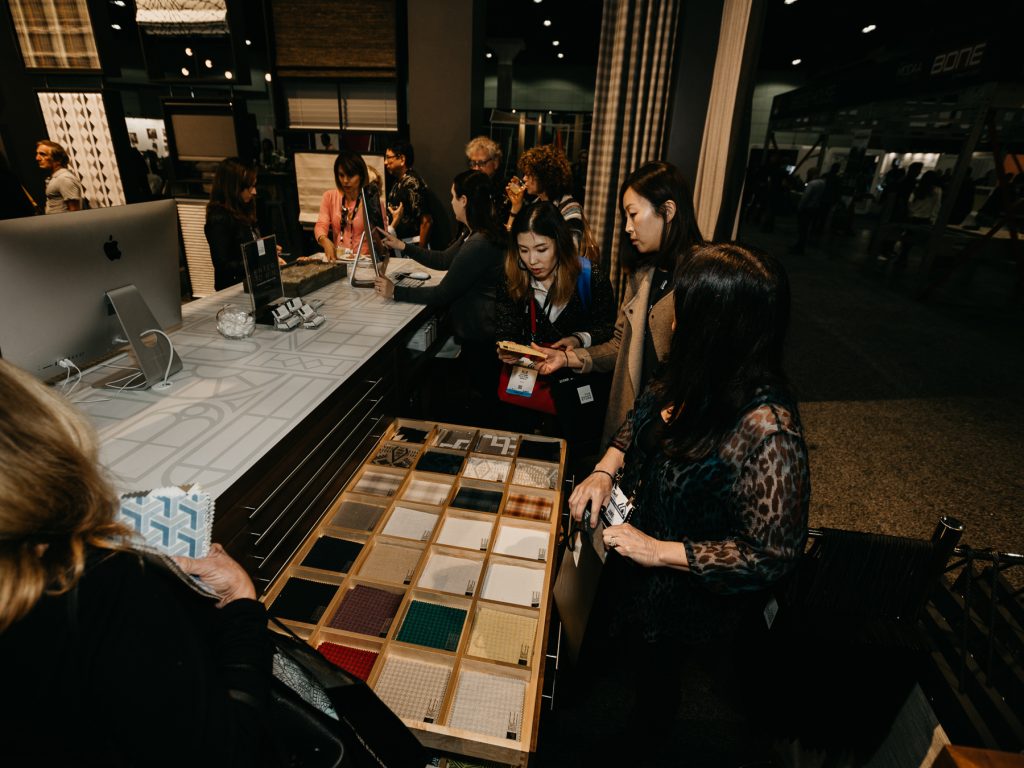 [/column] [/columns_row]
Growing up, when you were a child, was there something in particular that you saw or were surrounded by that inspired your inclination towards design?
I grew up in a really groovy, modern house and my dad was a lawyer but an artist with a very minimalist, modern aesthetic with Knoll furniture and my mother has a much more colorful and brilliant side so she made marimekko window shades and so I'm just like my parents. Sort of a minimalist with a layer of color and optimism.
Is there a piece that you've ever done that you imagined or rendered that ended up surprising you and being more than you hoped for that brings you so much joy?
Oh my god, so many times! It's like a high. When something is good, it's like gettin' high, it's like a hit on the crack pipe. But I think … really, so many things. Oh! My banana bud vase. I think I an idea to make a vase shaped like a banana and it just came out perfect.
[columns_row width="half"] [column]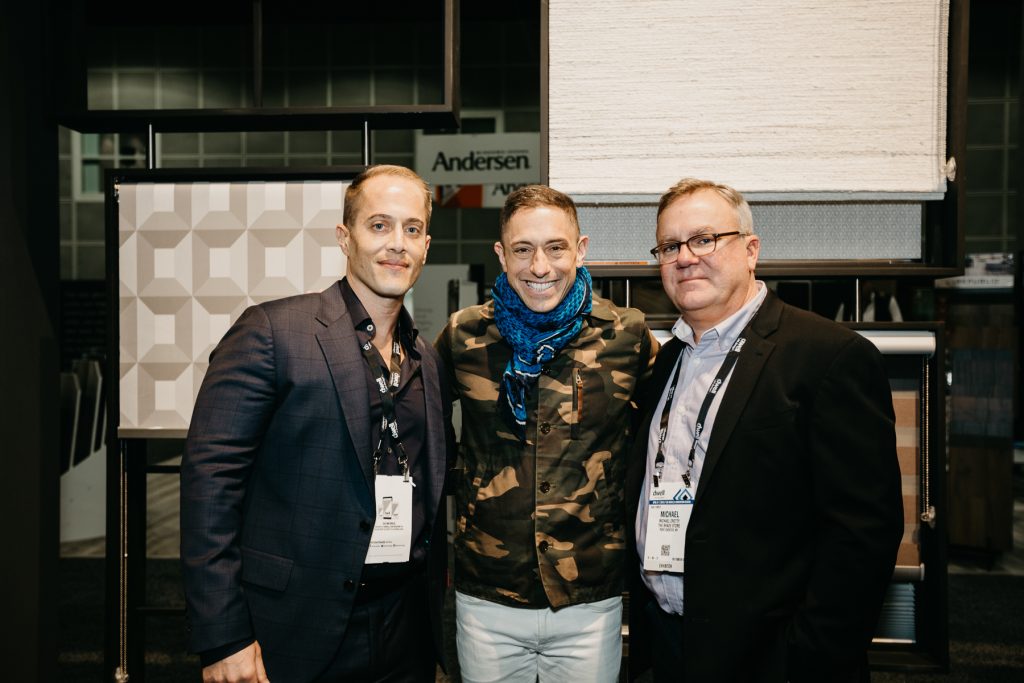 [/column] [column]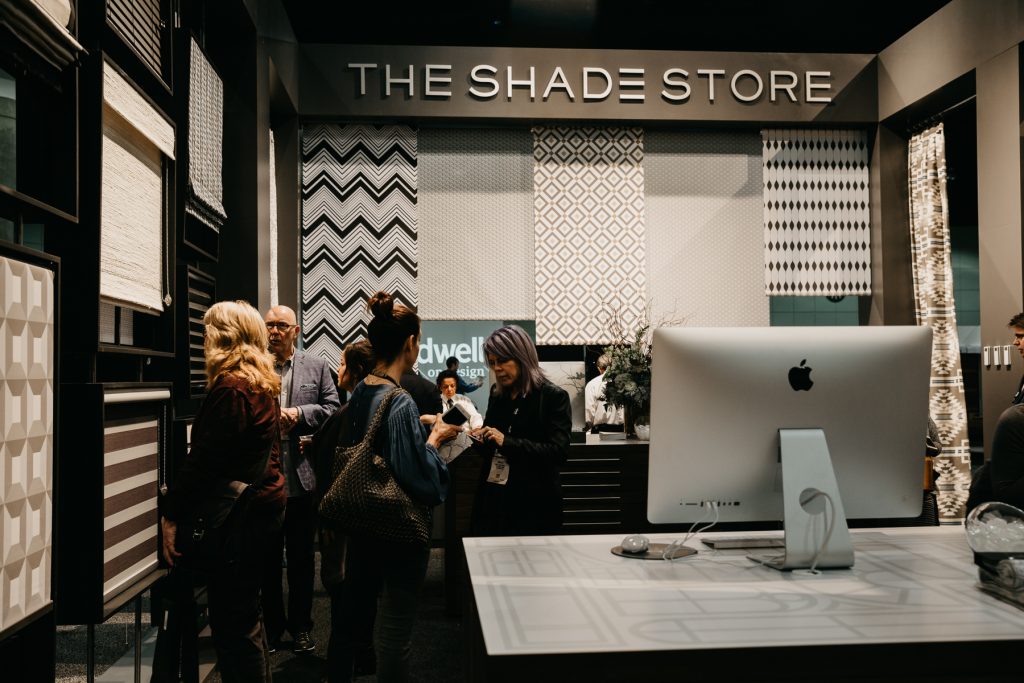 [/column] [/columns_row]
What color are you drawn to?
Orange is the color of sunshine. I love orange but I think blue will be my forever muse. Husband, spouse, there are so many shades of blue.
Of all of the places you've traveled, what has inspired you recently?
Amangiri  in Utah which costs so much money, it's shocking but it's totally worth it. It's a beautiful hotel in the middle of the dessert and it's just eye opening, mind-blowing, sublime. (I'll have to add that to my list.) You should definitely go. 
Of the cultures you've experienced, is there one that really impacts you?
I go to Japan often and it's mind-blowingly, other worldly, and so sublime. 
[columns_row width="half"] [column]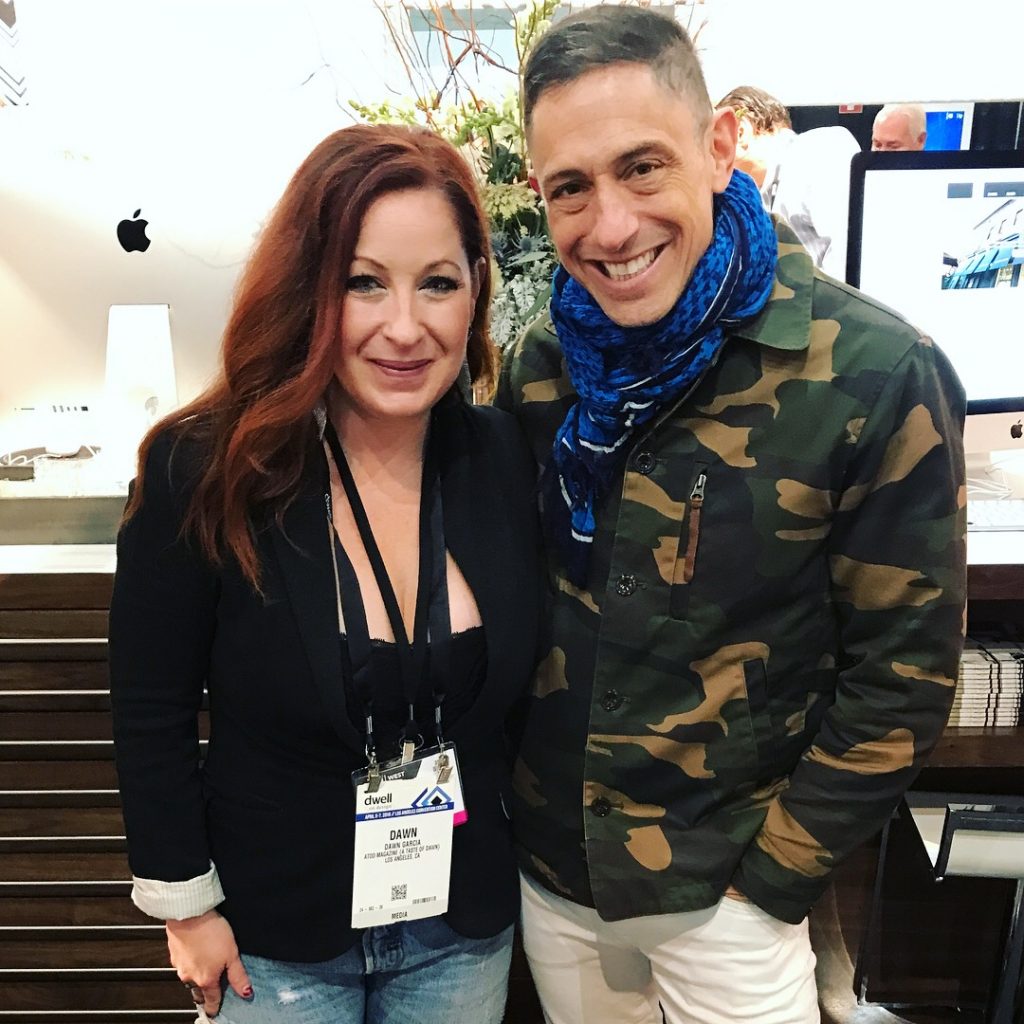 [/column] [column]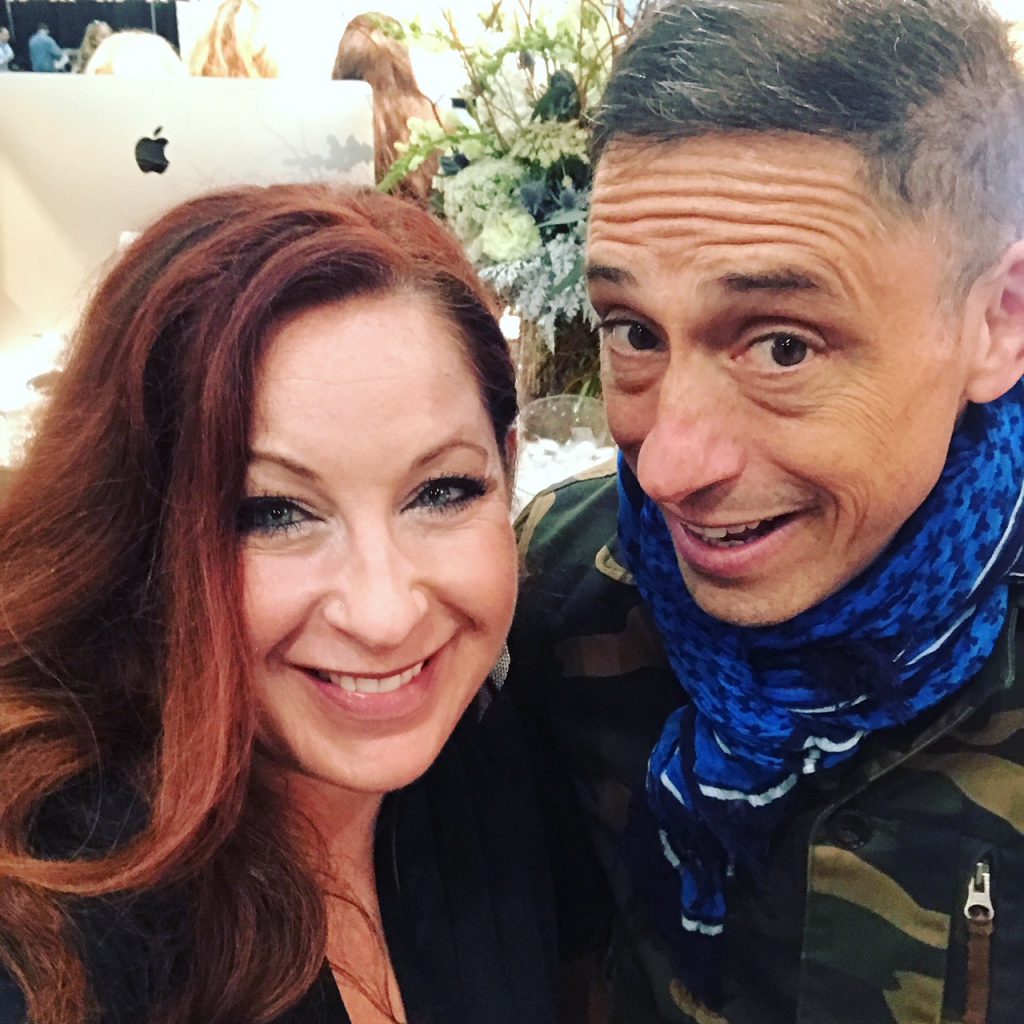 [/column] [/columns_row]
And then Jonathan and I began a beautiful personal discussion about life, love, surprises, family. We then talk hotels, including Hoshinoya, and just like that we're taking a photo, we do a selfie, and I'm forever endeared by his kind and candid demeanor.
For those that haven't been to visit Jonathan Adler stores, I highly recommend it as well as encouraging you to drive down to Palm Springs, check in to The Parker and be enthralled by both Jonathan Adler and my other favoirte, Gray Malin's beautiful artistry.
[separator type="thin"]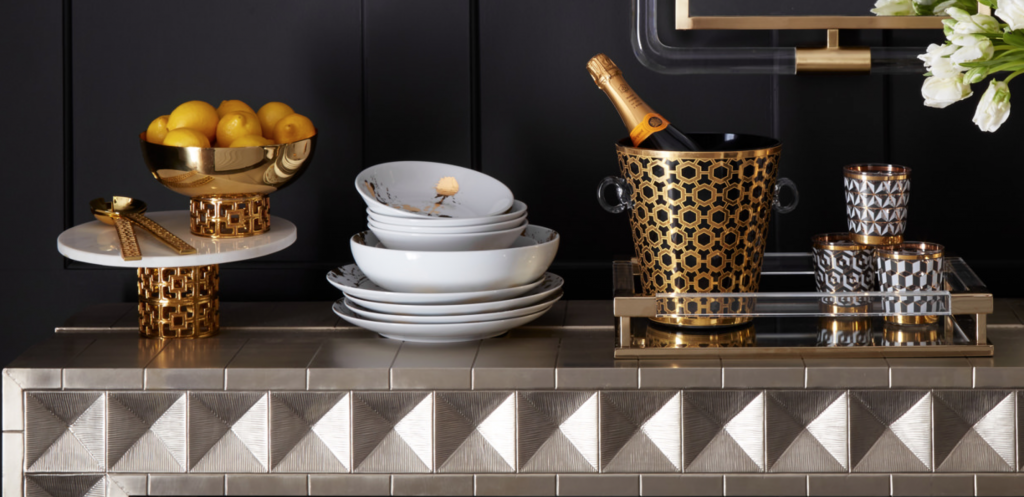 About Jonathan
Potter, designer and author Jonathan Adler launched his namesake brand after leaving his day job to pursue his first love: pottery. In 1993, Barneys bought his collection of pots, and five years later, he opened his first store in Soho. Jonathan's desire to design all the bits one needs to create a flawlessly chic home led to more and more. Today, we are a design company with over 20 stores worldwide, a thriving e-commerce site, a full slate of residential and commercial projects, and a wholesale business boasting over 1,000 locations globally. We strive to create luxe and livable interiors that are seriously designed, but don't take themselves too seriously.
[separator type="thin"] [columns_row width="third"] [column]
[/column] [column]
[/column] [column]
[/column] [/columns_row]