Getting to the heart of Temecula's Wine Country
[dropcap letter="W"]ine tasting in California has traditionally been confined to the North, and hot air ballooning has been known to be most prominent in places like New Mexico—but in
Temecula
there are some rather fun vines spanning the city rich in history and plentiful in things to do, including adventuring in a hot air balloon.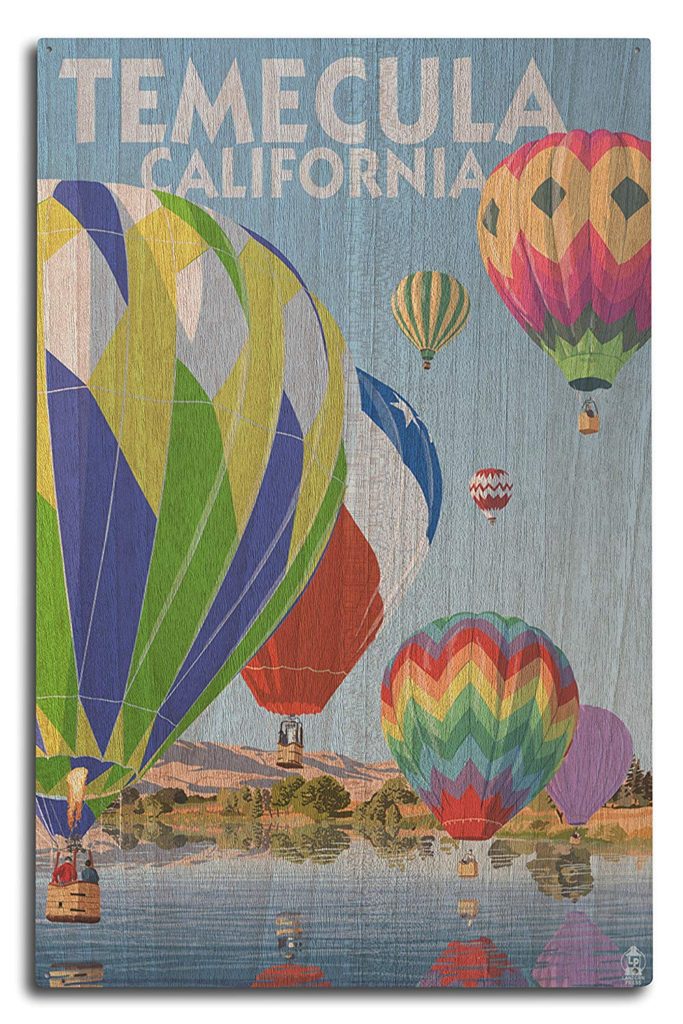 Located in Riverside County, this city of 114,000 residents has more to boast about than beautiful terrain and being a hotbed of new housing developments.
While Temecula makes up for a diverse population, the city's most revered people are the Pechanga tribe. Temecula is home to the Pechanga tribe – pech means dripping water and anga is their place name. The Pechanga Band of Luiseño Indians have been a part of Temecula history long before it was deemed a city or California deemed a state. Dating back some 10,000 years, the Pechanga people are an integral part of California innovation, but it was in 2002 when they opened a casino in Temecula that the world became more familiar with their namesake and history.
The Pechanga Hotel is among the largest hotel and casinos on the West coast with 200,000 square feet of gaming space, multiple restaurants and bars, two towers of guest rooms pools, gardens, curated art, and more. This is a must-stay if you're heading to the area.
[separator type="thin"]
The Hotel | Where Tranquility Meets Nature
The Pechanga Resort and Casino is a place that defies the norm. While yes, they are a casino and gambling is a lively draw, it is a very special place that allows you to feel centered and connected to something in nature in a way no other casino has been able to do for me before. The tribal history echoes in the architecture and design of the exterior as well as beautifully curated tribal art pieces, including photographs, artifacts, and even a canoe. With the romance of classic literature, what you'll learn while here is that the Pechanga people have a beautiful sense of respect for nature that filters in and out like the flow of water. Even in the simplest of room types, you will find that the décor and furnishings create tranquility and a sense of belonging.
The hotel and casino resort have a lot to offer from thirteen restaurants and cafes, three bars, three pools, a state-of-the-art fitness center, Spa Pechanga (a glorious day spa), ample shopping, multiple casino rooms, live music, stand-up comedy, and a theatre. Pechanga completed a 27-month, $300,000,000 expansion that nearly doubled its room capacity to 1,090, expanded it's already palatial spa facility to 25,000 square feet, created a 40,000-square foot events center perfect for concerts, meetings and conventions, and built a 4 ½-acre tropical pool complex that features a dedicated restaurant, swim-up bar, three pools, two waterslides, a fountain and 27 spacious, well-appointed cabanas.

[columns_row width="half"] [column]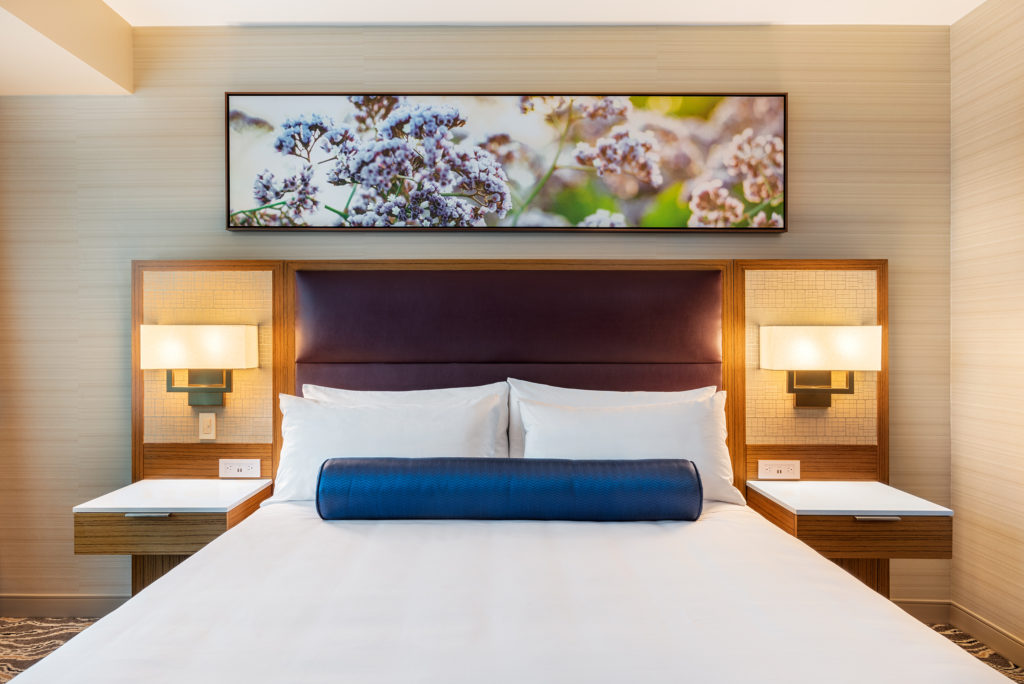 [/column] [column]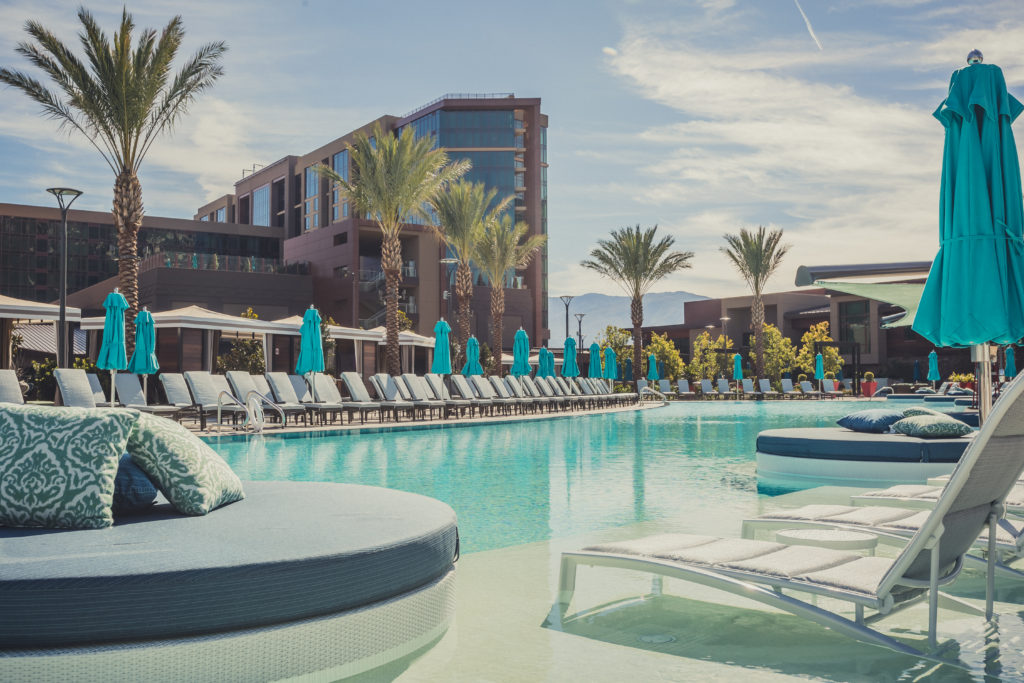 [/column] [/columns_row] [columns_row width="third"] [column]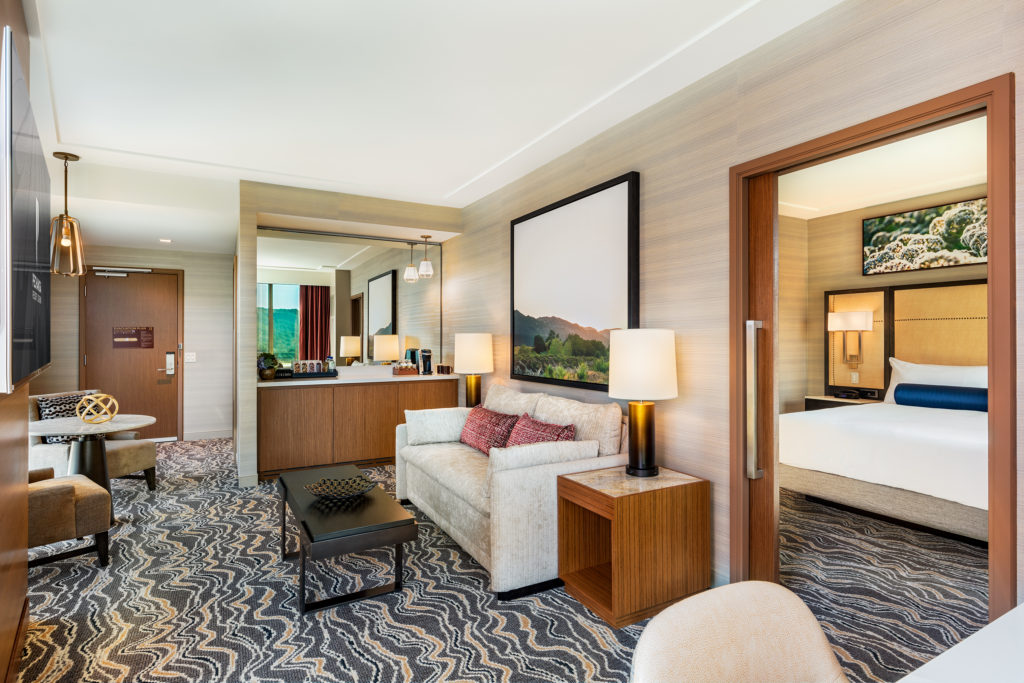 [/column] [column]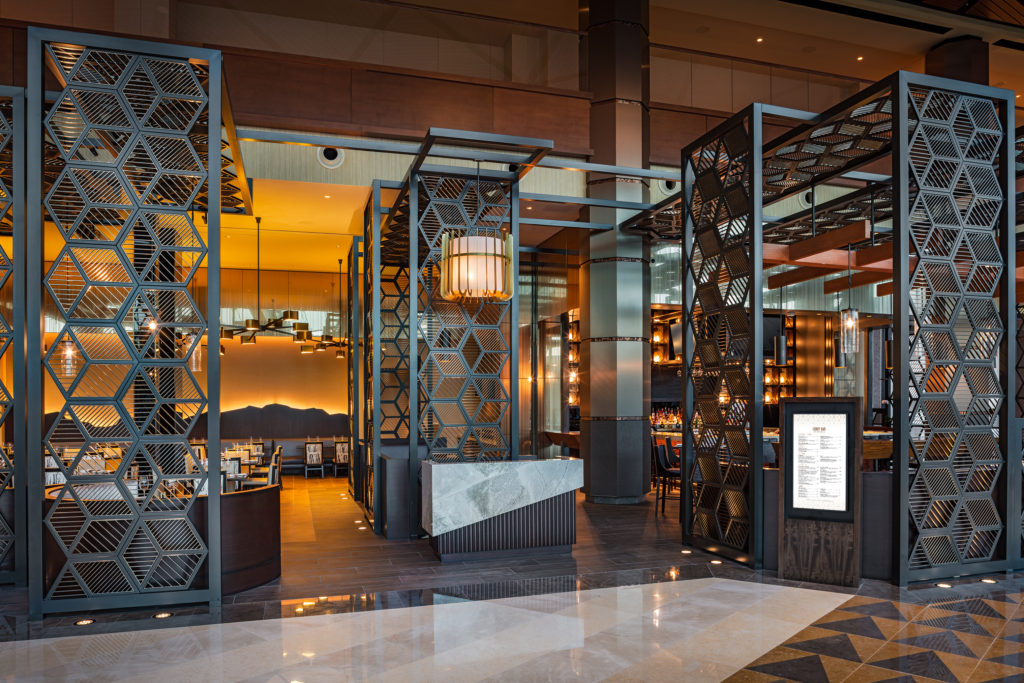 [/column] [column]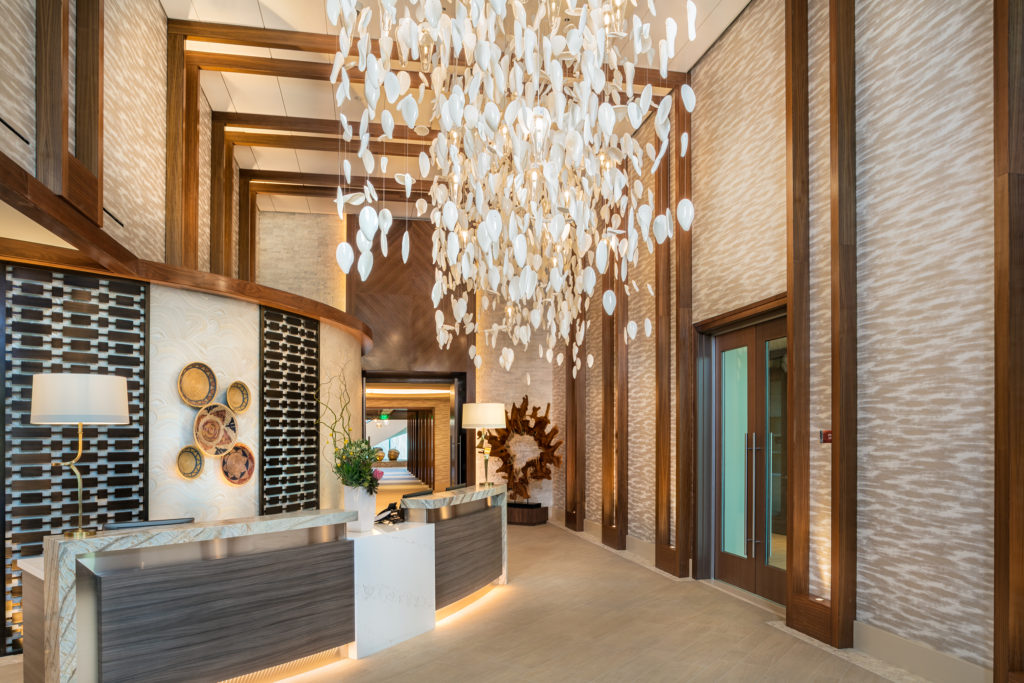 [/column] [/columns_row] [separator type="thin"]
The Great Oak | Mystical and Beautiful
In addition to the resort and casino, the Pechanga tribal reservation is one of the most soul-stirring sites. Not available to the public, I did have a rare opportunity to tour the reservation as well as visit the revered Great Oak known as the Wi'áaşal. The history of the tribe and the beautiful culture they're responsible for spans into nature itself. Beginning with a story that has the makings of a mythical fable, the way this particular tribe sees Mother Nature is much like a mother sees her child. Honoring the birth of life from the very first sprout of green, to the first tree that rooted itself and the beginning of the first animal, Pechanga really is a people that are extraordinary. The Great Oak is that spiritual imbibe of thought and even she—the tree—continues to root herself deep into the foundation as if she knows she must stay connected to the earth.
"Our People have lived here since time immemorial. Our Ancestor's world was born at 'Éxva Teméeku (ECK-vah teh-MEH-koo), the flashpoint for the world was at the confluence of Temecula and Murrieta Creeks. At that place, those waters become the Santa Margarita River (one of the last free-flowing rivers in Southern California). The archaeological record proves habitation at our villages beyond ten thousand years," says Paul Macarro, Cultural Coordinator.
Macarro continues, "We today at Pechanga owe it to our Ancestors to live it right—To be true to the language, lessons, and morals of our Ancestor's. To remember we are merely a tenuous continuum of those People who survived so that the Pechanga People and our children could prosper in this time.
As for our origin story, what I can tell you is the Luiseño Creation Story or 'myth' is a well-chronicled origin story (Sacred-Texts.com.) Once there, go to Native American, Californian, Southern California, and then 'The Religion of the Luiseño by Constance Dubois'.
Invited by Macarro to visit their sacred oak tree, I knew I was about to embark on a journey that would fundamentally change me. In the purest of ways, being on the reserve, even at the Pechanga Resort, you feel a draw to be here that's hard to explain. Taking a Pechanga shuttle onto the reservation, the first thing you see is a canopy of leaves. That is where magic exists. Parting the leaves, Paul introduced one of nature's most formidable shows of divinity: the Great Oak tree. With roots and branches that bend and stretch out, this oak tree—among the oldest living trees in the world—is said to be somewhere between 1500-2200 years old. The tree has an energy that reaches into you like a mother's embrace—nurturing, loving, strong, and wise.
[columns_row width="half"] [column]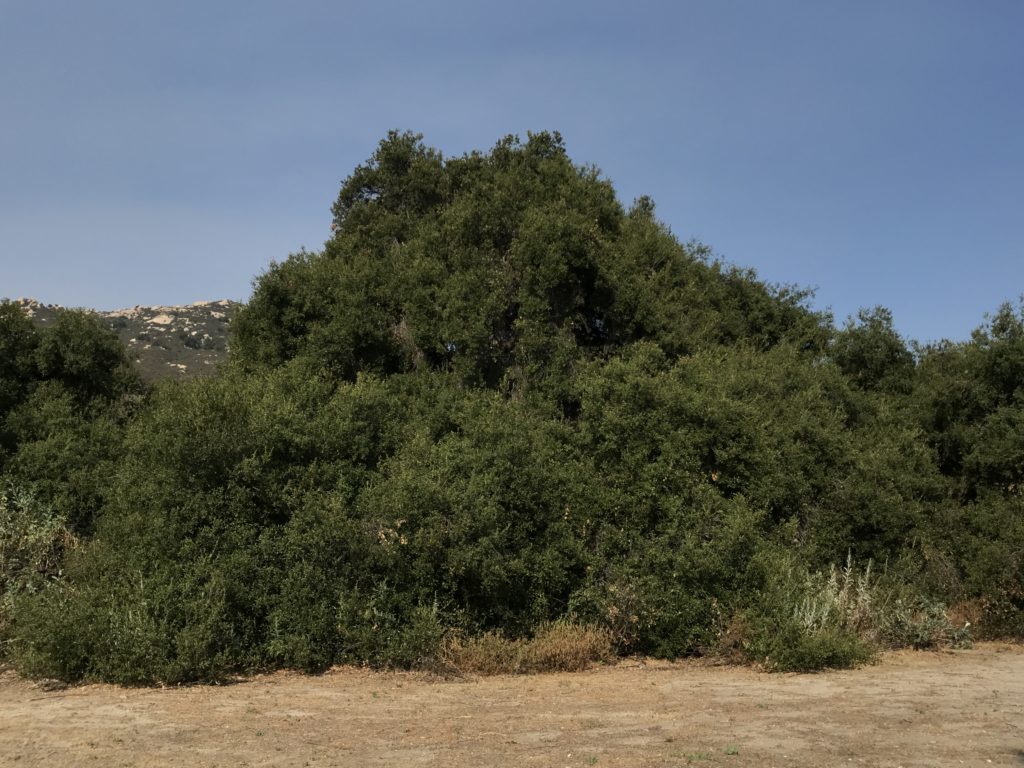 [/column] [column]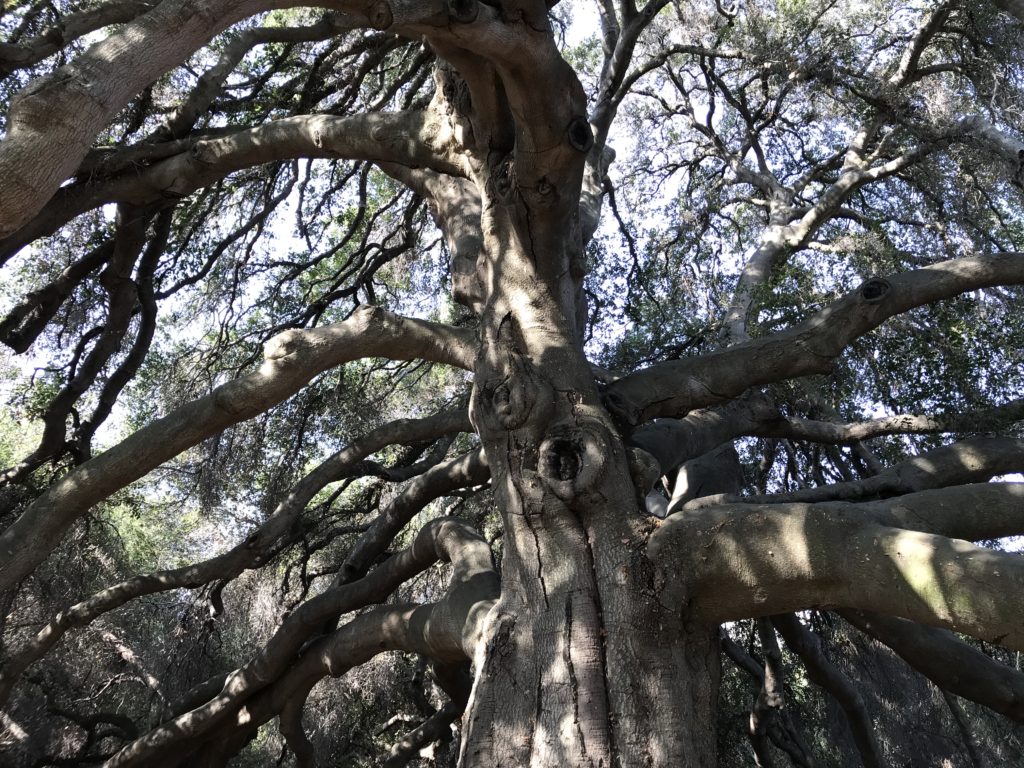 [/column] [/columns_row] [separator type="thin"]
Adventure Time | Up, Up and Away!
The Grape Escape, that's the name. A winery that arranges for one of those true bucket-list worthy experiences: hot air ballooning over the Temecula wine valley. Is it all it's cracked up to be? Yes. Yes it is. With a morning call time of 5:00am, it's not the time to stay out late the night before. In a partnership with Pechanga Casino, their sponsored hot air balloon awaits your sense of adventure. The experience is one that is a gradual step-by-step process beginning with a Mercedes Sprinter van picking you up at the hotel at the ungodly hour of five o'clock. We were lucky enough to have a driver named Dena whose personality and passion made the before-the-rooster-crows hour manageable.
The Grape Escape begins at the meeting location of Europa Village Winery where you'll sign your waivers, grab some coffee, and go out onto a field where you watch the crew blow up the balloons to dream size. Once you climb in to the basket, your balloon captain will take you for the ride of your life-though no need to hang onto your hats, it's a slow ride. As you rise above the Temecula Valley, you'll take in an intentional deep breath, awestruck at how lovely it is from a birds eye view. You'll glide along the air, explore wine country and more, and then as it comes time to descend, once you exit the cute little baskets of death (no, not really but it does give you a rush from the top looking down), you will be back at the winery sipping champagne … at 8:30 a.m. in the morning no less. Enjoy it!
[separator type="thin"] [columns_row width="half"] [column]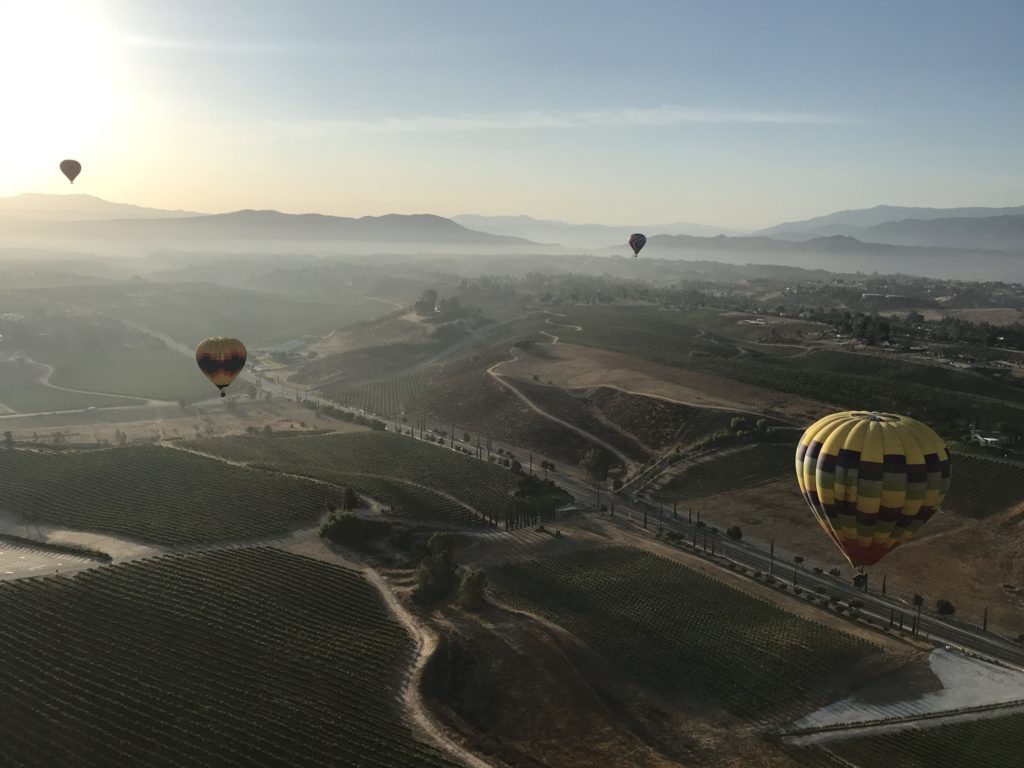 [/column] [column]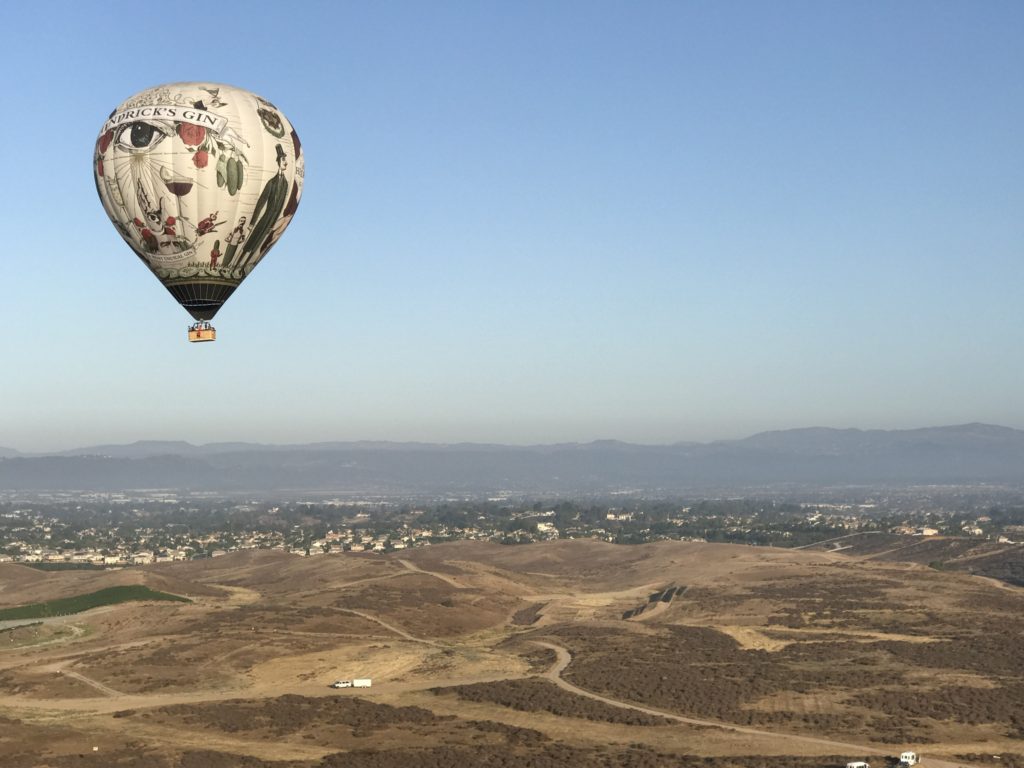 [/column] [/columns_row]
Wine Down | Recommendations
Wine Tasting in Temecula requires little more than a willingness to enjoy, and sometimes a taste of adventure. Temecula is home to over 30 wineries sprawling among the rolling hills and a stretch of valleys that produce a plentiful range of varietals including award-winning and artisan Syrah, Cabernet Sauvignon, Zinfandel, Chardonnay, and Pinot Noir. The list below is a look at some tasting tours that keep interesting:
When you want to wine taste safely, try Aall In Limo & Party Bus at www.aallinlimo.com
[separator type="thin"]
photo gallery | ĀTÔD Magazine {A Taste of Dawn}