[title maintitle="Q & A WITH BRETT LAWRENCE " subtitle="Building community one brew at a time."]
Orange County native Brett Lawrence is the kind of guy you want to drink some beers and talk about life with. His laid-back vibe and million-dollar smile make him one of the truly special human beings in Orange County. He grew up in Silverado Canyon and was raised on Rancho Las Lomas, which is a beautiful event venue and also now a certified wildlife education center called Rancho Wildlife. with his mother, Jeannie, his late father Rick, and his brother Richard. Brett grew up with Bengal tigers, servals, zebras, parrots and beloved golden retrievers, Skyler and Daisy. It was a childhood full of adventure and love that Brett embraced, and he lives his life with a sense of abandon, following in his parents' entrepreneurial footsteps.
The ranch now serves as a revered destination for weddings, events, and zoology education. When Brett took over the day-to-day operations at Rancho Las Lomas, his staff gave him a 5-gallon home brew kit one Christmas in 2014 and that sparked a new passion. Lawrence began making his own craft beers, starting with a blonde, which remains the biggest seller. As the success of his home brews grew, he decided to test out his beers on unsuspecting Rancho Las Lomas guests (which happened to a brilliant idea). That led to the opening of the Barn Bar at the Ranch, serving Brett's home-brewed beer. "I'd go up to random guests and say, 'Hey try my beer,' and they would. I'd get immediate feedback, which was really cool." After a successful run at the Barn Bar, he was ready to go big. I caught up with Brett for a little Q and A.
(Originally published in SENSI Magazine | April 2019)
[separator type="thin"]
Q: What is the inspiration behind the name, Towne Park Brew?
A: Growing up at the ranch, my dad had picked up a bunch of old street signs along his journeys. Those old signs were placed all throughout the ranch. I found one my dad got at the swap meet, and this one in particular was in the area where I was brewing. The sign said Towne Park Circle, and as soon as I saw it, I knew. That was going to be the name of the company. I also found out that exact street sign is from Pamona off of Route 66, which makes even more perfect. It's local!
Q: When did you decide to go from home brewing at the Barn Bar to opening Towne Park Brew?
A: I think it came from my late father and his 'why not' mentality. I don't take no for an answer, but my mom is the catalyst that brings me back to reality. I think there's a good yin and yang between me and my mom that has helped guide me into the person I am today, helping the entrepreneur thrive within me.
The decision to grow was one we had to make after a few years of home brewing. We graduated into contract brewing, where we would have other people brew the beer, but we wanted to have our hands in the whole process, so then we did gypsy brewing. That basically means we utilized space from other brewers and made our beers using their facilities. We'd go in, bring our recipes, put the beer in kegs, and then self-distribute. Did that for three years and got more clients than we could handle, and I thought, I'm gonna have the biggest brewery in town. It was ambitious, but I also knew I needed to start small. Gypsy brewing ultimately resulted is us needing more space to make more beer, so we opened our own 20,000-square-foot facility in Anaheim in September 2017. At that time, Anaheim was turning into Brew City, and they were good to us. We're located near Disneyland and all the tourist attractions, which is awesome because it means we're busy.
Q: What are some of the first brews that you played with? Any crazy stuff happen while you were experimenting?
A: Blonde ale, IPA, lager, pale ale. We tried making a brown ale at the ranch, and it blew up all over the kitchen. It overflowed! Just like cooking, like chemistry stuff, you gotta work out the right combo to make it all work together.
Q: What inspired the mindset behind the brand?
A: I believe beer is more than beer, and with me being in hospitality my whole life, I wanted to make sure we put that message out there. Anyone can make beer, but if you have a solid community with a solid beer, then it resonates with our fans.
Q: Knowing how active you and your family have always been in the community, what is your hope for the Towne Hall talks and TPB community?
A: What's that saying, "no good conversation ever started over a salad?" I think holding Towne Hall talks is a great way to get the community involved. It's where we can talk about anything from life to friends and family, along with charity. I want it to be more then beer and make sure people know that. Our goal is to involve everyone.
Q: Working with charities runs in your blood. Which ones have Towne Park Brew Company aligned with?
A: My dad passed away from Alzheimer's. Our family has supported raising money to put an end to the disease for as long as I can remember. I'm also running the Ranch now, and the Wildlife Foundation is a huge part of my life, but with Towne Park, we're releasing a new beer called Resilience. We partnered with Sierra Nevada and are donating 100 percent of the proceeds to the victims of the camp fires in Paradise.
Moving forward, every other month one of our main execs on the team will pick their favorite charity, partner with them, and we'll donate our proceeds to that charity.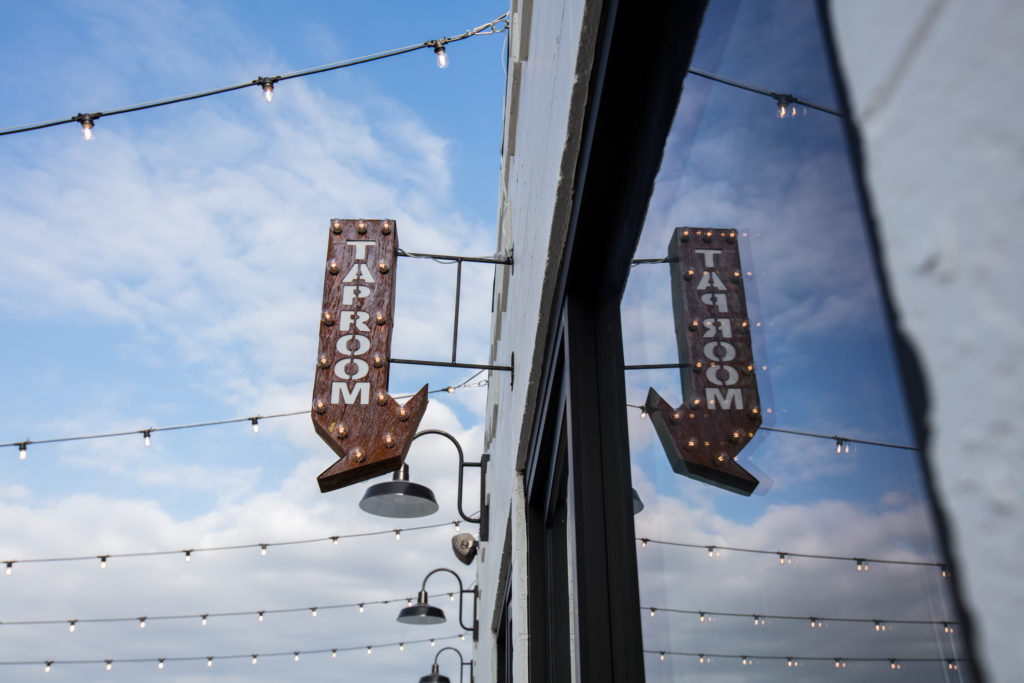 Q: What's on the docket for spring?
A: We have a new team and sales plan to expand our footprint in Orange County and the neighboring areas, and we have some new branding and opportunities we're exploring to get more exposure.
Q: Anything else you want to add?
A: If you're not having fun doing what you're doing, then don't do it. This is a fun project, and I look forward to what the future brings.
Towne Park Brew Company is open for business in what is lovingly known as Brew City. Towne Mayor, Brett Lawrence is either at the brewery or at the ranch, but you can bet he'll always be down to pull up a seat, open a beer, and talk about anything.
What's that saying, "No good conversation ever started over a salad?"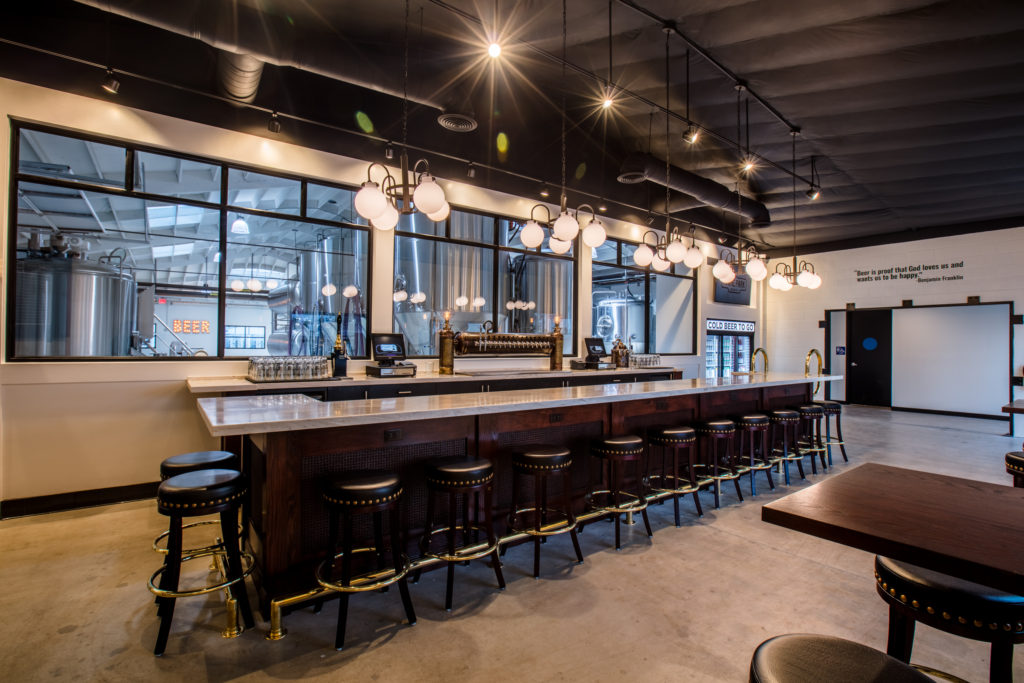 [infobox maintitle="MEET THE TOWNE PARK BREW CO. TEAM! " subtitle="Founder | CEO, Brett Lawrence President, Steve Young Brewer, Andy Marshall Sales Director, Justin Draper In-house marketing, Brendon Thomas Lawyer, Mark Dumoni Distributor, Southern Glacier Wine & Spirits" bg="gray" color="white" opacity="off" space="30″ link="no link"]