[title maintitle="Q + A with Natasha Case " subtitle="How calling a custom ice cream pint a cool houseled to the birth of Coolhaus."]
In a world of ice cream flavors, you want the standout, and thanks to Coolhaus founder and LA native Natasha Case, that's exactly what you'll get. Coolhaus was born when Case received her degree in architecture and city and regional planning. When she was working as an architect intern for Disney's Imagineering, she would bring in homemade cookies and ice cream she cleverly named after famous architects and designed one-of-a-kind homes for the ice cream that she aptly titled "cool houses." When Case was laid off, she decided to take a risk and do something completely crazy: buy a postal truck on Craigslist and take her cookies and ice cream, which she decided to call Coolhaus, on the road—to Coachella.
That is where this ice cream and cookie empire began. Once Case decided this was what she loved most, she and wife Freya Estreller took their newfound passion for farchitecture(food and architecture) to sweets-loving Angelenos. The rest is history. Case's commitment to empower women in business thrives as Coolhaus is a proud certified women-owned company. Curious about the brand and the journey, we did a Q & A with Natasha to gain more insight into what makes Coolhaus so very cool and find out what's ahead.
[separator type="thin"]
Q: In the cultural shift and bellowing female voice happily sounding loudly in today's society, how has Coolhaus allowed you to bring about social change? 
A: Coolhaus allows me to bring about social change by leading by example and practicing what I preach. Women founders are all part of the same team and are here to empower one another with our unique mindsets. Coolhaus allowed me to be a mentor and evoke change in my community.
Q: How does your background in architecture and design aid in developing flavors? Do you find that you see things in terms of linear and emotional confines much like when imagining a structure, room, or design? 
Architecture always influences my vision when constructing flavors for Coolhaus. I call on my creative spirit to create nostalgic flavors and help tell the story with architecture.
Q: Growing up, what was your favorite ice cream flavor? And your wife's?
A: My favorite ice cream then and now is Cookie Dough, and Freya loves Rocky Road, which we don't make, but our Campfire S'mores is very similar.
Q: The playfulness in Coohaus seems to conjure total abandon. What is your personal influence behind the ever-growing product line? 
A: I love for things to always be playful and am looking to constantly reinvent Coolhaus through innovation. We drive a lot of attention to the uniqueness of the brand.
Q: With a hugely popular brand, did you ever imagine your desire to feed people genuinely tasty comfort foods could catapult into such success? 
I actually did. I knew that by doing something simple and focusing on quality I could create something really great and repair a product and industry that has been bastardized.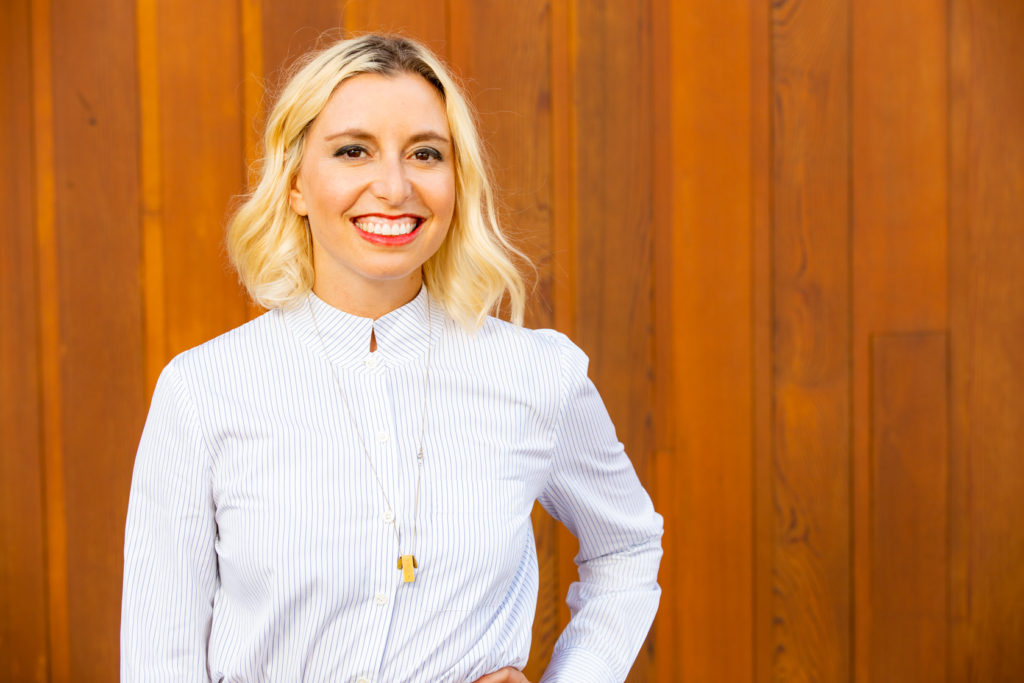 Q: What was the most valuable advice you were given when you decided to buy the postal van and head to Coachella? In that same vein, what was the most hindering? 
A: Having so little money and resources to work with was without a doubt hindering. However, the most valuable advice came from our friends who were so excited and supportive of our wackiness. Which really gave me the fuel to go on, knowing that even if I failed I had a team rooting for me.
Q: What is in the pipeline for brand development? Any new flavors, products, or sammies coming out?
A: April is a very exciting month, as Coolhaus is releasing six new dairy-free flavors, including pints and sammies, as well as seven new dairy flavors online and in retail.
Q: Tell us about the process of creating vegan-friendly products. 
A: We set out to accomplish our ultimate goal of creating vegan products with no compromise on taste, quality, and texture for ice cream lovers who are dairy-free! I'm thrilled to say that we did it, and we did it differently by bringing more uniqueness, flavor-wise, and innovation with our ingredients, using a base made from peas, brown rice, and cocoa butter. We even took it a step farther, creating not just pints, but super premium dairy-free ice cream sandwiches. There is truly, truly nothing like it on the shelf.
Q: Coolhaus emits a total love for beautifully curated flavors and ingredients. With flavors like the balsamic fig and mascarpone, it's clear you (and your team) are foodies. What is the strangest concoction(s) you've played with, ingredients wise? Any you loved but had to ditch? 
A: We once created a Waldorf salad-inspired flavor, and—it didn't work. Using aged cheese is just gross in ice cream, although some people did love it.
Q: Any chance you'll launch more gluten-free sammies for die-hard ice cream sandwich lovers who can't eat gluten? 
A: Something big is launching in 2020, although I can't say what! Gluten-free customers can enjoy our dipper bars, and a ton of our pints are gluten-free.
Q: Tell us about the Midnight Munchies flavor. 
A: The Midnight Munchies flavor is chocolate peanut butter ice cream with chocolate-covered pretzels and peanut butter cups.
Q: What keeps you inspired?
A: Taking something all the way from an idea to a product is so gratifying and inspiring. Seeing how others connect to them really keeps you going.
Q: When you're not happily and gluttonously knee-deep in sweets, what culinary indulgences do you dabble in?
A: It's all about a great cocktail. I love a Manhattan or dry martini using Freya's own gin brand, Future Gin. I also love to cook with anything from our garden, and of course, absolutely love Neapolitan pizza!
Q: What is one of the greatest business lessons/practices you've learned and implemented along the way?
A: You can walk through a wall if you don't it's there.
Q: If you could give readers one nugget of advice about the value of utilizing knowledge and imagination, what would you say? 
A: It's important to have an element of spirituality when you are a leader. It's a special wavelength that allows you to inspire your team.
Coolhaus sammies and ice cream can be found online, in grocers around the nation, or if you're a food truck fan, you can find the Coolhaus ice cream trucks at the Culver City and Pasadena storefronts.
[separator type="thin"]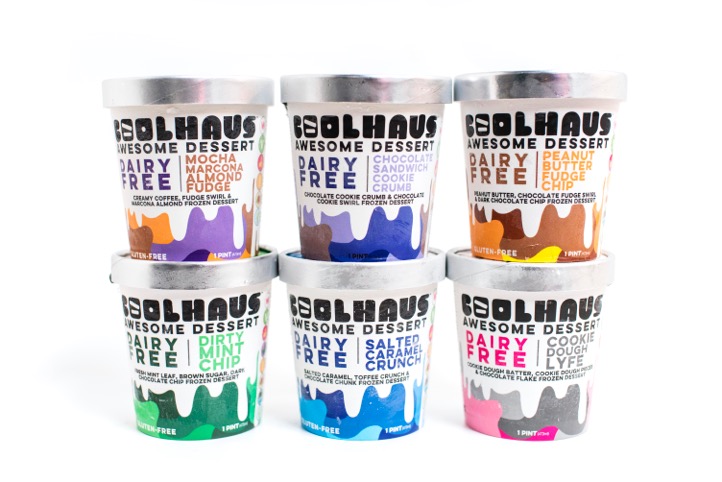 [infobox maintitle="Coolhaus offers a budding array of sweet, heavenly goodness online at COOL.HAUS.COM." subtitle="" bg="gray" color="black" opacity="off" space="30″ link="no link"]
SAMMIES FLAVORS: Birthday cake, cookie dough, vanilla, cookies and cream, mint, salted caramel, strawberry, peanut butter, salted chocolate, s'mores
ICE CREAM PINT FLAVORS: Street cart churro dough, campfire s'mores, chocolate molten cake, milkshake and fries, best of both worlds vanilla, dirty mint chip, bananas foster, midnight munchies, farmer's market strawberry cheesecake, buttered French toast, chocolate love, balsamic fig and mascarpone, salted caramel